Vietnam Covid-19 Updates (Jan. 17): Infection Tally Crosses Two Million
The fourth wave to hit Vietnam in late April has until now seen over 2 million Covid-19 cases recorded, whilst more than 1.72 million have since recovered from the virus.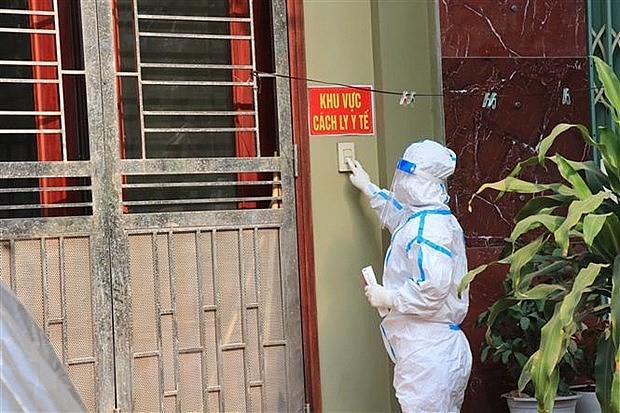 Photo: VNA
Vietnam confirms 15,684 new Covid-19 cases on January 16
An additional 15,684 people across 61 localities nationwide were detected to be positive for the SARS-CoV-2-virus, representing a drop of 662 from the previous day, according to figures released by the Ministry of Health on January 16.
Hanoi continued to lead the way for infections with 2,982 cases, trailed by the central city of Da Nang with 888, and the southcentral coastal province of Khanh Hoa with 680 cases. A further 9,326 patients were declared to have recovered from the virus on the day, VOV cited.
The ministry is keeping a close watch on the pandemic progression regarding Omicron and frequently stays in touch with the WHO to get updates on the variant in order to have a timely response.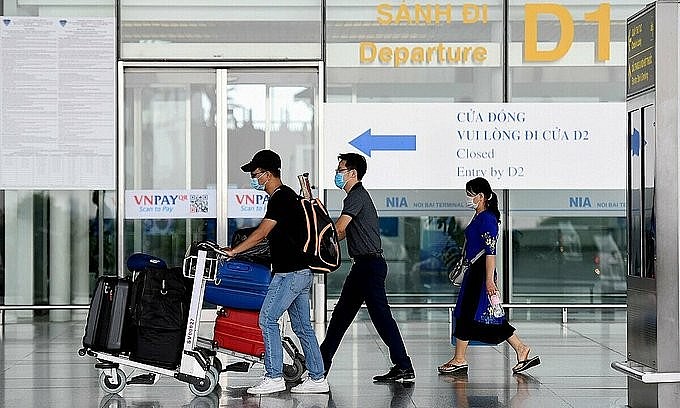 Photo: VN Express
Drug administration requests no shortage of medicines during Tet
The Health Ministry's Drug Administration of Vietnam (DAV) has requested relevant units to ensure no medicine shortage and price hikes to meet the demand for Covid-19 prevention and control during the upcoming Lunar New Year (Tet) festival 2022, according to VNA.
In a document sent to municipal and provincial health departments, hospitals, drug manufacturers and importers, the Vietnamese Pharmaceutical Association, and the Vietnam Pharmaceutical Corporation, the DAV asked them to direct hospitals and disease control centers to build their own plans to store medicines and ensure their sufficient supply in line with the Health Ministry's Directive No.01/CT-BYT, amid the complicated developments of the pandemic, especially Omicron variant.
Municipal and provincial health departments must ask their inspectors to work closely with relevant units to enhance inspection over the production, trade, export-import of medicines and cosmetics in their localities while seriously punishing violations. The DAV required opening drug stores and deploying staff on duty round the clock during the festival to grasp the situation, and reporting to the administration before January 20 to enhance coordination.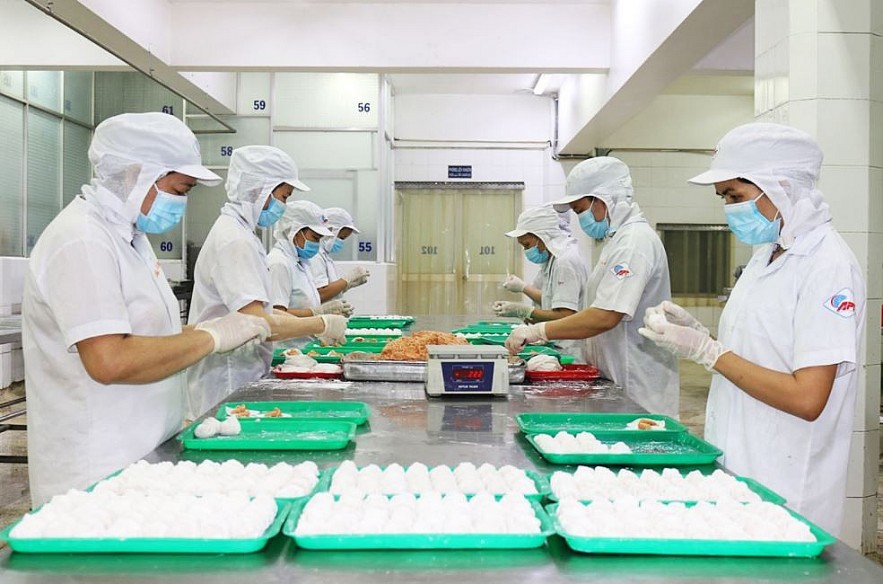 Photo: VN Express
'New normal' adaptation leads to positive forecast for the Vietnamese economy in 2022
The pandemic might not end this year and business sectors could not fully recover, however, the situation will be more positive than in 2021 thanks to the adaptation to 'new normal' conditions, said General Director Nguyen Thi Huong of the General Statistics Office (GSO).
In an interview with the Vietnam News Agency, Huong said the 2022 growth can be forecast based on such indicators as macroeconomics and major balances of the economy, creating a premise for more flexible and efficient fiscal and monetary policy management. According to her, the post-pandemic economic development and recovery program offering support packages through fiscal and monetary policies will be an opportunity for businesses and people to quickly recover from the pandemic.
Domestic demand will recover and increase gradually, as a proper part of the population has been fully vaccinated. Major trade partners of Vietnam are on their way toward recovery, pushing for stronger transactions in the near future. The flow of direct foreign investment is projected to be sustained or expanded following Vietnam's reopening of its international commercial flights. Huong also noted that the inflation pressure for 2022 is high because when production and consumption demand increases, inflation will be affected by increasing global prices of raw materials.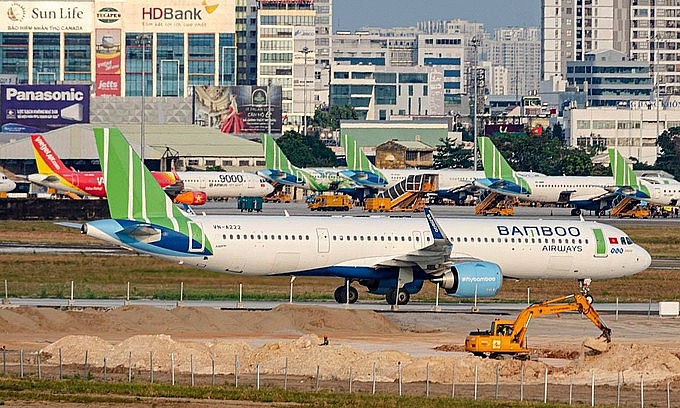 Photo: VN Express
Vietnam ups flight frequency to US, Asian destinations as Tet nears
The frequency of regular flights between Vietnam and several destinations is being increased starting Sunday to accommodate higher travel demand as Tet (Lunar New Year) draws near. The Civil Aviation Administration of Vietnam (CAAV) has agreed to 14 weekly flights on routes between Hanoi, HCMC and Tokyo, Seoul, Taipei, and Singapore, and to 10 weekly flights to and from Bangkok and Phnom Penh.
Vietnam Airlines, Vietjet Air 4, Bamboo Airways, and Pacific Airlines will be providing the services. Regular flights to San Francisco, operated by Vietnam Airlines, would be doubled to four flights a week, according to VN Express.
After the government approved a two-week first phase of resumption of international flights to nine destinations starting Jan. 1, the CAAV granted flight slots for domestic carriers to seven of them: Bangkok, Phnom Penh, San Francisco, Seoul, Singapore, Taipei, and Tokyo. Domestic airlines were only allowed to operate a maximum of four flights a week on each of these routes, except San Francisco, which was restricted to two a week.
Regular flights between Vietnam and Australia were also allowed to resume from Saturday at 10 return flights a week. Vietnam Airlines started selling tickets Saturday for flights between Ho Chi Minh City, Hanoi, and Sydney. The CAAV has also proposed to the Ministry of Transport that regular commercial flights be resumed between Vietnam and France, Germany, Russia, and the U.K. at 10 return flights a week. The agency is awaiting the ministry's approval to grant flight slots on these routes.
The new infections brought the country's total caseload to 2,023,546, ranking 28th among 224 countries and territories across the world. Among the cases, 68 were infected with the Omicron variant, all imported and quarantined right upon arrival.
Also on January 16, up to 9,326 patients were declared to be free from the novel coronavirus SARS-CoV-2, lifting the total number of recoveries to 1,727,290. Meanwhile, 129 new fatalities were reported on the day, raising the death toll to 35,609, equivalent to 1.8 percent of the total infections.
As many as 168,003,163 doses of Covid-19 vaccines have been administered in Vietnam so far, including 78,595,722 first, 72,319,574 second, and 17,087,867 third shots.
Vietnam Covid-19 Updates (Jan. 16): 16,378 New Cases Reported

As many as 166,942,276 doses of Covid-19 vaccines have been administered, including 78,563,059 first shots, 72,121,184 second jabs and 16,258,033 third injections.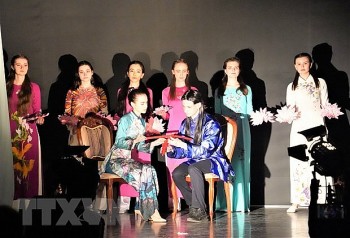 Overseas Vietnamese
Two exchange programmes were held in Russia, attracting manyemany and students of Vietnamese studies from leading universities in Russia.