Vietnam Covid-19 Updates (Jan. 18): Additional 16,378 Cases Reported
Vietnam has so far detected 68 Omicron cases returning from overseas in nine localities, including 30 cases in Ho Chi Minh City and 27 cases in Quang Nam.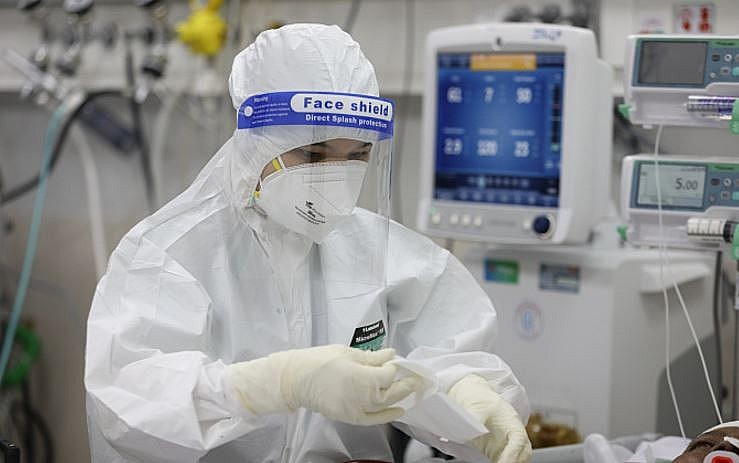 Photo: VNE
Covid-19: Daily infections and deaths all rise in Vietnam over 24 hours
Vietnam has confirmed 16,378 new coronavirus infections in 62 cities and provinces across the country during the past 24 hours, an increase of 682 cases from the previous day, the Ministry of Health (MoH) said in its coronavirus update on January 17. Of the total, as many as 11,178 locally acquired cases were detected in the community, 53 cases tested positive upon returning from overseas, and the remainder were documented in the lockdown and quarantine areas.
Hanoi capital continued to record most cases during the day at 2,955. It was followed by Da Nang, Hung Yen, Binh Dinh, Hai Phong, Binh Phuoc, Ben Tre, and Khanh Hoa that confirmed 924, 675, 640, 638, 609, 588, and 556 new cases respectively. Ho Chi Minh City which was the epicenter of the recent outbreak recorded just 204 new infections, while Binh Duong, a coronavirus hotspot in the south, also detected just 59 new cases.
Official data from the MoH also show an additional 179 patients died of Covid-19 and underlying illnesses nationwide, an increase of 50 cases compared to the previous day.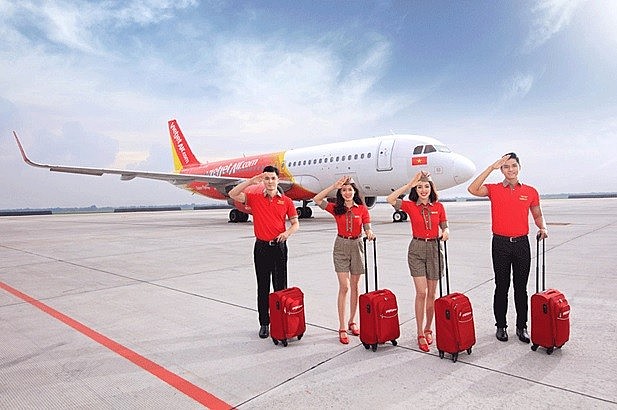 Photo: VNA
Vietjet to resume HCM City-Bangkok route from January 21
The budget airline Vietjet Air plans to reopen the air route connecting Ho Chi Minh City and Bangkok of Thailand from January 21 as part of efforts to further expand its international operations. Initially, it will operate two round-trip flights per week every Friday and Saturday between Tan Son Nhat International Airport and Suvarnabhumi, Thailand's largest airport.
Vietjet has also operated many routes connecting Bangkok with other tourism and economic centers of Thailand such as Chiang Mai, Chiang Rai, Phuket, Krabi, Hat Yai, Nakhon Si Thammarat, Surat Thani, Udon Thani, Khon Kae, and Ubon Ratchathani, along with other regional routes.
Earlier on January 1, Vietjet resumed a series of international routes connecting Hanoi/Ho Chi Minh City with Tokyo (Japan), Taipei (China), Seoul (the Republic of Korea), and Singapore with one round trip per week each since early January 2022. In the next phase, it will reopen its entire international flights and look to open new routes to India and Russia, and other locations.
Vietjet has prepared for the resumption of regular international flights with new aviation products and affordable fares to offer its passengers safe and enjoyable flying experiences on new and modern aircraft. Especially, the airline will offer free Covid-19 PCR test packages to all passengers flying internationally from Hanoi and Ho Chi Minh City. To ensure good flight experiences, passengers are advised to follow localities' regulations on disease prevention and control, and immigration regulations of destination countries including vaccine passports, negative PCR tests, quarantine, and accommodation.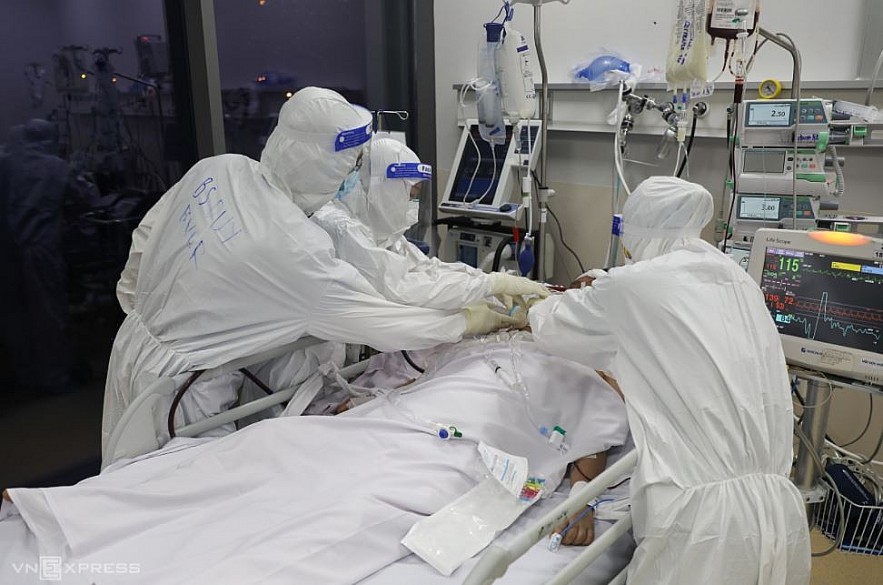 Photo: VNE
Ho Chi Minh City plans to reopen kindergartens, primary schools after Tet
As Ho Chi Minh City has been a "green zone" for two straight weeks, local students will attend more in-person lessons while children from the preschool level to the 6th grade are expected to return to school after the Lunar New Year (Tet) holiday. The Lao dong (Labour) daily cited the municipal Health Department as saying that the southern metropolis has brought Covid-19 under complete control in schools.
According to the Department of Education and Training, students of the 7th, 8th, 10th, and 11th grades have resumed face-to-face learning since January 4, while the 9th and 12th graders earlier, since December 13, 2021. About 92 - 96 percent of them are attending school in person. Besides, the rate of parents supporting school reopening has also increased by over 16 percent to under 80 percent.
From December 13 last year to January 7, local junior and senior high schools recorded 130 cases of Covid-19, all of whom were teachers, school staff, and students, and they were handled in line with regulations, the education authority noted. Nguyen Huu Hung, Deputy Director of the department, said most of the cases contracted the coronavirus in their communities, and there hasn't been any evidence of in-school transmission. HCM City has brought the pandemic under complete control in schools, he added.
Meanwhile, Vice Chairman of the municipal People's Committee Duong Anh Duc said the administration has asked the education department to make plans on reopening schools for children from the preschool level to the 6th grade after Tet, which falls in the first week of February. Students will receive the best possible learning conditions with safety from the pandemic guaranteed, he noted.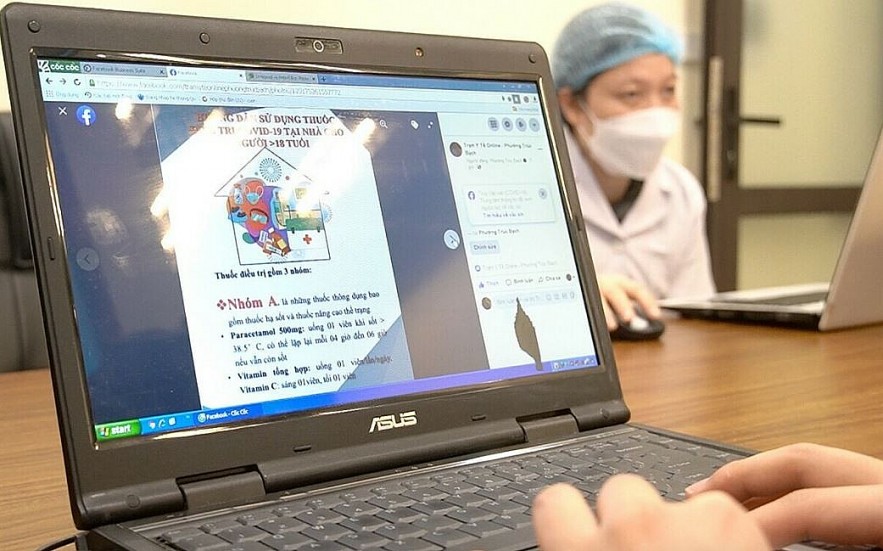 Photo: VNE
Hanoi launches first online medical station
Truc Bach ward in Hanoi's Ba Dinh district has launched an online medical station, making it the first of its kind in the capital city – Vietnam's current largest Covid-19 hotspot. This model uses the Facebook social network to transmit medical information related to pandemic prevention and control to locals, guiding them on physical and mental exercises, and providing instructions on patient care as well as pandemic prevention measures.
The official address of the Facebook fanpage is Online Medical Station - Truc Bach Ward, with the hotline of 039.885.6892. This fanpage is also connected to Zalo social network accounts of the People's Committee of the ward and its residential groups. Members of the online medical station include staff of the ward and its health station, and volunteer doctors and nurses.
This model is expected to contribute to easing pressure with the ward health station in the increasingly complicated pandemic situation. From 6 pm on January 15 to 6 pm on January 16, Hanoi recorded an additional 2,983 new infections in 409 communes, wards, and townships of 28 out of its 30 districts and towns, remaining at the top of the national tally.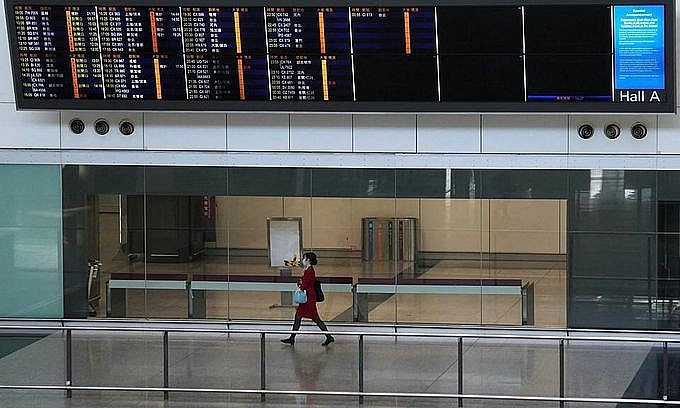 Photo: VN Express
Hong Kong requires 21-day quarantine for vaccinated arrivals from Vietnam
Hong Kong has placed Vietnam among high-risk Covid areas from which visitors need to undergo 21-day hotel quarantine on arrival over fears of the Omicron variant.
Vietnam and Asian countries like Indonesia, Laos, Singapore, South Korea, and Thailand are now listed in Group A, deemed at high Covid risk, and passengers from these areas are required to spend 21 days in a designated quarantine hotel and undergo six Covid tests during this period. They must self-monitor their health in the following seven days.
On Friday, Hong Kong announced a ban on passengers from more than 150 nations now classified into Group A transiting via its airport. Hong Kong is battling a small outbreak of the Omicron variant that began with returning Cathay Pacific flight crew who breached home quarantine rules. Hong Kong is one of the few places in the world still pursuing a zero-Covid policy with strict entry requirements.
As of 6 pm on January 17, Vietnam has detected 2,045,290 Covid-19 cases since the start of the outbreak, ranking 28th out of 224 countries and territories worldwide. Of the infected patients, 1,747,462 have been discharged from the hospital after making a full recovery from the disease, and 35,788 patients have died of the virus.
Vietnam has so far detected 68 Omicron cases returning from overseas in nine localities, including 30 cases in Ho Chi Minh City and 27 cases in Quang Nam. A total of nearly 169 million vaccine doses have been administered nationwide, with 72.4 million people getting their second shot and 17.9 million people receiving their additional shot/booster jab.
Vietnam Covid-19 Updates (Jan. 16): 16,378 New Cases Reported

As many as 166,942,276 doses of Covid-19 vaccines have been administered, including 78,563,059 first shots, 72,121,184 second jabs and 16,258,033 third injections.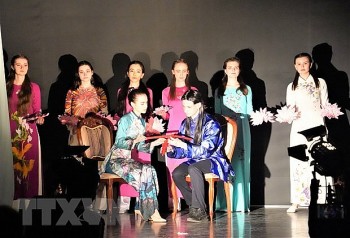 Overseas Vietnamese
Two exchange programmes were held in Russia, attracting manyemany and students of Vietnamese studies from leading universities in Russia.