Vietnam to get international support in Covid-19 fight
WHO, UNICEF, and Japan are pledging to assist Vietnam with vaccine access and medical experts as the country ramps up its vaccine rollout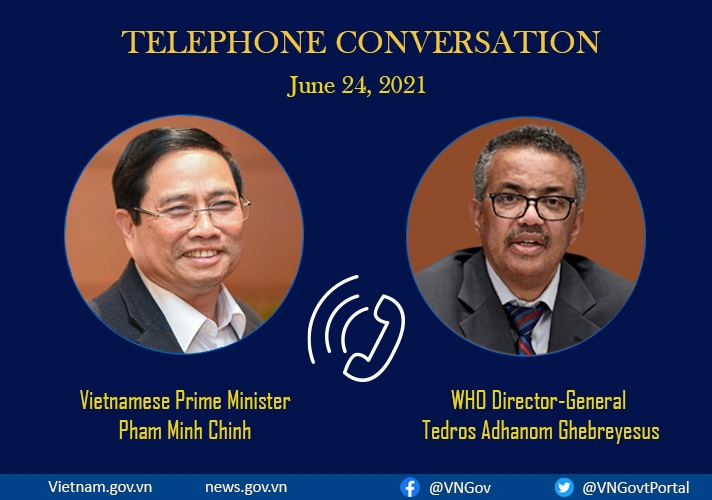 (Photo: VGP)
WHO to send experts to help Viet Nam's vaccine research and production
The World Health Organization (WHO) will send experts to assist Viet Nam in vaccine search and production meeting international standards. WHO Director-General Tedros Adhanom Ghebreyesus made the statement during his phone conversation with Vietnamese Prime Minister Pham Minh Chinh on June 24.
Takeshi Kasai, WHO Regional Director for the Western Pacific also joined the conversation, according to VGP.
In the atmosphere of cordiality, openness, goodwill, and mutual understanding, both sides frankly discussed a wide range of issues to strengthen Viet Nam-WHO cooperation in healthcare protection and COVID-19 prevention and control, particularly vaccine issue.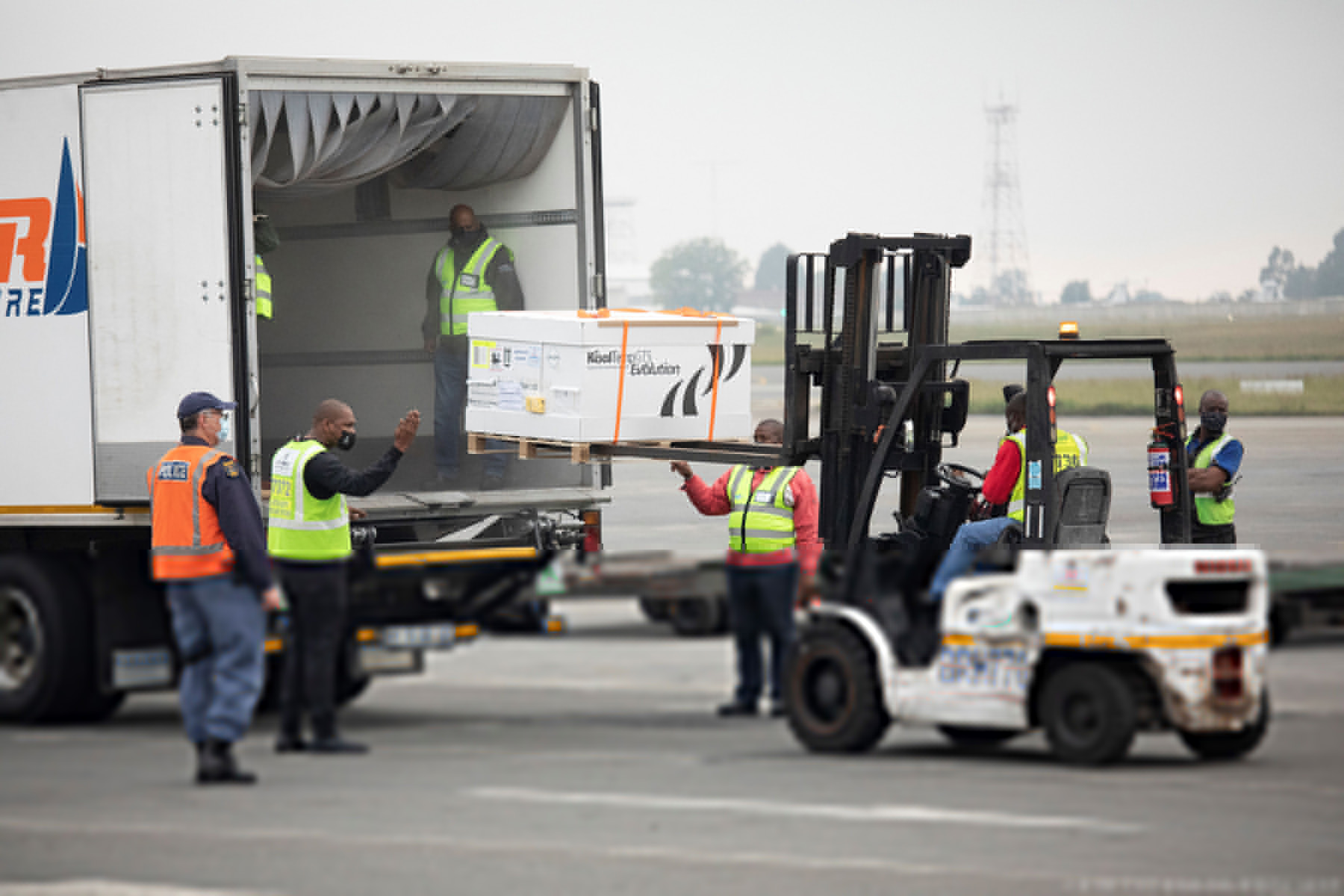 WHO is calling for a patent waiver on Covid-19 vaccines. (Photo: AFP)
PM Pham reiterated the Southeast Asian country's advocacy for global cooperation efforts and spoke highly of the role of the WHO and Director-General Tedros in coordinating international cooperation in disease prevention and control, including the COVID-19 pandemic, and in ensuring fair, equitable, and timely access to COVID-19 vaccine across the globe.
Pham emphasized that Viet Nam has gained initial positive outcomes in pursuing its dual goal of COVID-19 containment and economic recovery with assistance and cooperation of the international community and the WHO, as well as support and engagement of Vietnamese people.
He asked the WHO to ensure the delivery of the next batches of COVID-19 vaccines as committed under the COVAX facility, and support Viet Nam to become one of the vaccine production hubs in the Western Pacific region.
Tedros highly valued Viet Nam's success in realizing the dual goal, especially the country's proactive, creative and flexible measures, the drastic leadership of the Government, and the involvement of the whole political system in the fight against the COVID-19 pandemic, thus making Viet Nam an effective anti-pandemic model.
He spoke highly of Viet Nam's assistance to international friends in the fight against the pandemic and its commitment to contribute US$500,000 to the COVAX facility – a global risk-sharing mechanism for pooled procurement and equitable distribution of COVID-19 vaccines.
Tedros said he especially felt moved as Viet Nam had received and successfully treated a staff member of the United Nations who was infected with COVID-19.
WHO is calling for a patent waiver on Covid-19 vaccines to promote vaccine production worldwide, thus helping poor countries access the vaccines.
According to statistics collected by AFP, nearly 2.8 billion Covid-19 vaccine doses have been administered in at least 216 countries and territories worldwide.
In countries with the highest income, 76 doses have been administered per 100 people, Meanwhile, in 29 countries with the lowest income, the rate is 1/100.
UNICEF to offer maximum support for Vietnam's access to COVID-19 vaccines
UNICEF Representative in Vietnam Rana Flowers has told the Vietnam News Agency that when COVID-19 vaccines become abundant and are approved by the World Health Organisation (WHO) for emergency use in children, the UNICEF will do what it can to help Vietnam access suitable vaccines.
Praising the Vietnamese Government's drastic actions and measures to curb the spread of COVID-19 and to quickly implement its vaccination drive, starting with prioritized groups, Flowers said the Government has made efforts to cooperate with social and international organizations, including UNICEF, to ensure prompt assistance for children against COVID-19-related impacts.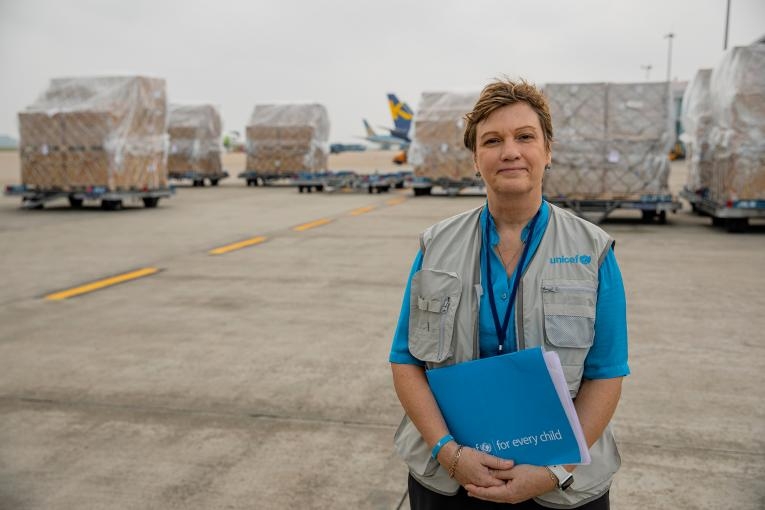 Ms Rana Flower, UNICEF Representative in Viet Nam (Photo: UNICEF)
The official stated the UNICEF stands side by side with the Vietnamese Government in protecting children and women in all circumstances, helping the nation strengthen its psycho-social support for children and families via capacity building and communications activities on mental health, psychological support, and positive parenting skills.
The UNICEF is aiding the Ministry of Labour, Invalids, and Social Affairs to develop guidelines and training programs for social workers during the pandemic to ensure that local child protection systems can function properly even during social distancing periods, according to Vietnam Plus.
Japan to give Vietnam another 1 mln doses of vaccine
Japan's Foreign Minister Toshimitsu Motegi said on Friday that Japan will give around one million additional doses of AstraZeneca Covid-19 vaccine to Vietnam, as reported by VNE.
It will be the second donation from Japan after the first batch of 966,320 doses of AstraZeneca vaccine on June 16.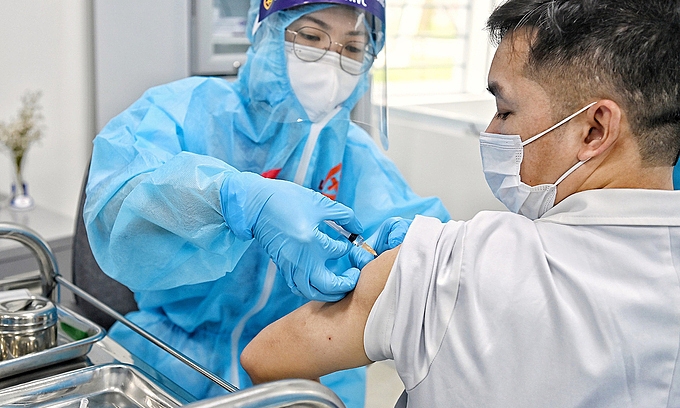 A man is given a Covid-19 vaccine shot in Hanoi. (Photo: VNE)
"The supply is a proof of the country's friendly relationship," the Japanese embassy in Hanoi said in a statement.
Motegi also said arrangements were being made to send one million doses each of AstraZeneca vaccine to Indonesia, Malaysia, the Philippines, Taiwan, and Thailand, Reuters reported.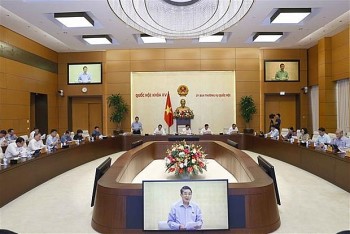 National
The National Assembly (NA) Standing Committee examined the draft revised Law on Protection of Consumer Rights on August 15 as part of its monthly session.