Vietnam to launch "Vietnam Travel Safety" app amidst COVID-19 pandemic
The "Vietnam Travel Safety" app enables visitors to check the safety standards of various service facilities, update on COVID-19 situations, and other up-to-the-minute information about destinations, promotion programs across the country.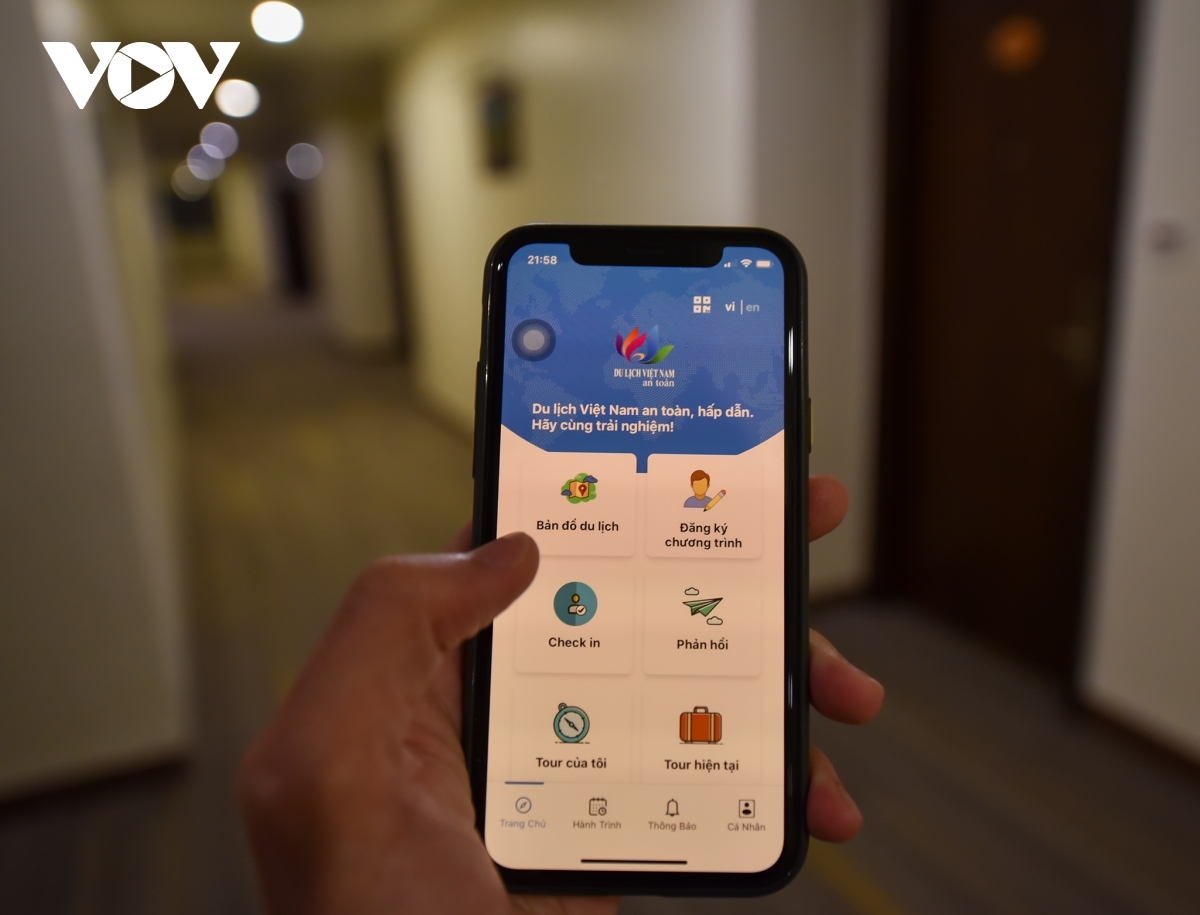 The Vietnam Travel Safety app (Photo: VOV)
The app, which operated in both iOS and Android operating systems, was officially kick-started by the General Department of Tourism on October 10. The General Department of Tourism had earlier issued Official Letter No. 1330 / TCDL-TTTTDL to provincial/municipal Tourism Management Departments on the implementation of the application.
Vietnam Travel Safety app is available in both Vietnamese and English, its numerous utility facilities might give visitors peace of mind while traveling in Vietnam, especially during this COVID-19 pandemic. Accordingly, the app features a digital map containing information on service facilities that have registered for safety standards with state management agencies, including restaurants, hotels, apartments, entertainment places, transport providers, hospitals and pharmacies, etc.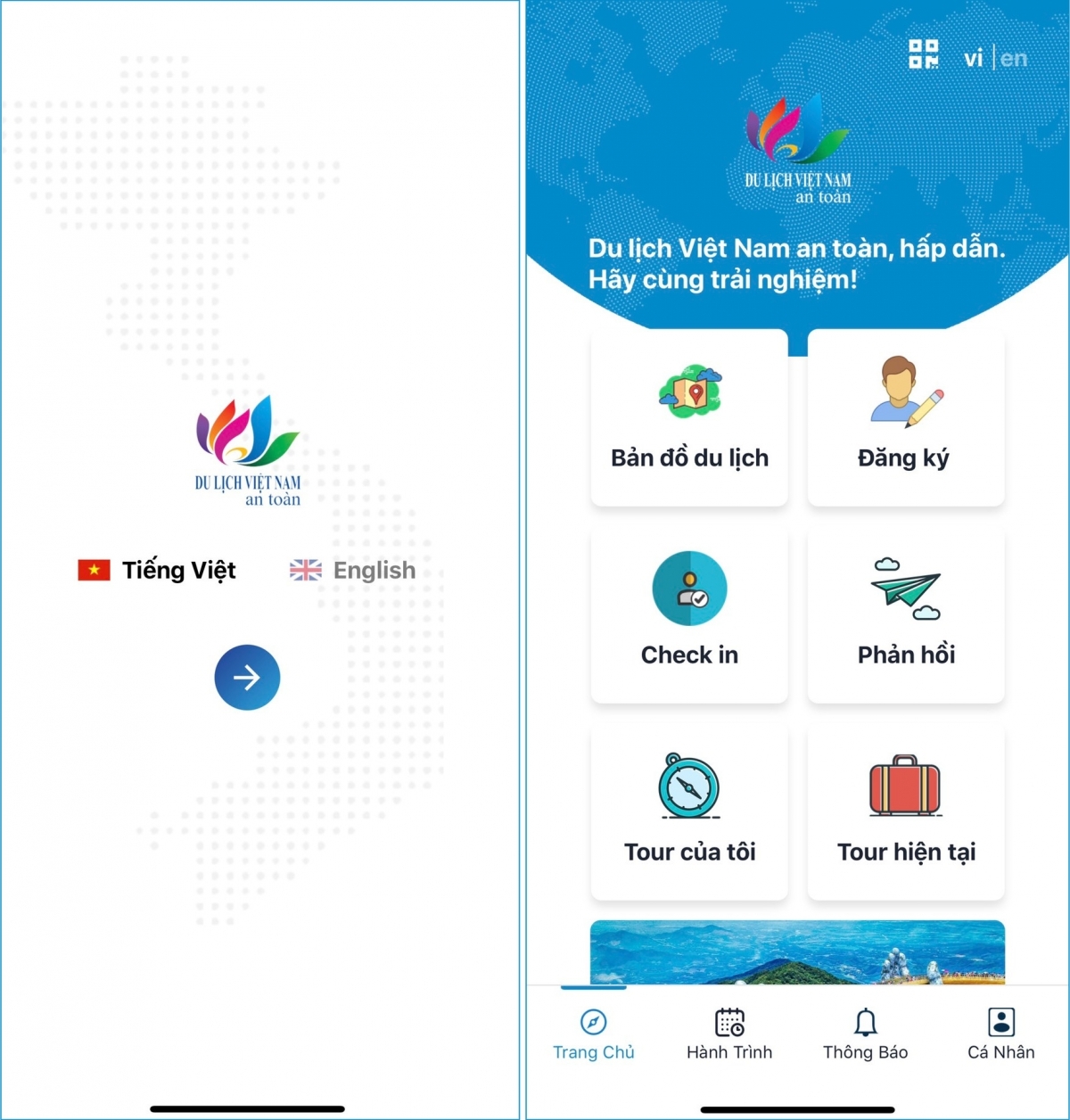 The app features many useful utilities (Photo: VOV)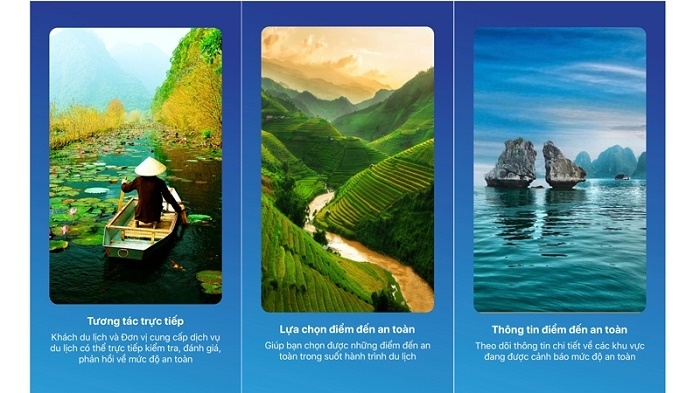 Information about destinations is also available (Photo: VGP)
Visitors can also leave comments, feedback, and photos reflecting the service quality at each service facility on the app.
On top of that, updated COVID-19 safety guidelines issued by the Vietnam Ministry of Health, the exact numbers of infected/ recovered patients, current COVID-19 hotspots, information about the destinations, promotion programs are also available on the app, VOV reported.
The app is aimed at more than 43 million smartphone users. It has been available from 10:00 AM on October 10 via http://vietnamtourism.gov.vn/live.
The Ministry of Culture, Sports and Tourism has requested the Viet Nam National Administration of Tourism to take immediate measures, such as accelerating the application of digital technology for tourism marketing, smartly managing tourist destinations, building big data and information systems for common use, and spreading digital technology to all levels and branches to support Vietnamese tourism development.
Earlier, Booking.com - one of the world's largest travel marketplaces revealed domestic tourism has become a rising trend in Viet Nam in the context of the 'new normal' situation as a large number of Vietnamese who used to prefer remote destinations, now get used to discovering joy in neighboring localities in their own country, according to VGP.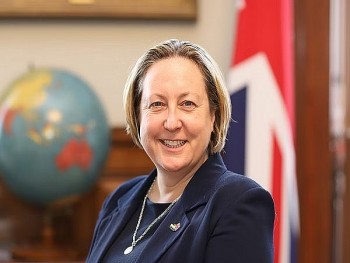 Economy
The United Kingdom is working to conclude a Free Trade Agreement with India, Secretary of State for International Trade Anne-Marie Trevelyan said on Wednesday.