Vietnamese American looks forward to receiving a kidney to meet his newborn son
When he learned that his two kidneys were 95% damaged, Le Phuoc Nguyen (40 years old) heard from his wife that their baby was about to be born. Currently, he is not only fighting for himself but also for his small family.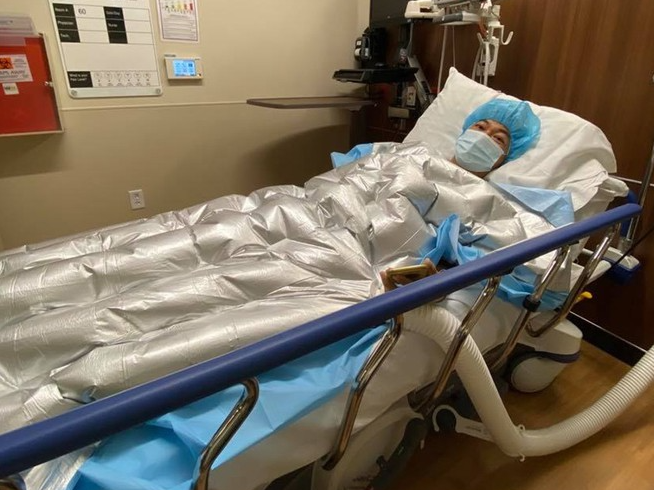 Nguyen in the hospital. (Photo: Thanh Nien)
A gift from God
Yanni (means a gift from God) will be the name that Nguyen gives to his soon-to-be-born son. "Because Yanni gave me the motivation to fight until today," he said. Having been settled in the US for 6 years, Nguyen thinks he is the luckiest man in the world. However, suddenly in May, when he had a periodic health check, the doctor announced that he had 95% kidney damage. Without a sign, the healthy man who was still the breadwinner of the family suddenly became disabled according to the US government's regulations.
Less than a week later, his wife found out that she was pregnant. "It was like a comforting gift from God, so I knew I had to carry on." Because another child is about to be born, because their daughter is still smiling with his father every day, and because of his caring wife, Nguyen understands that he needs to quickly accept the reality and fight hard against pain and death.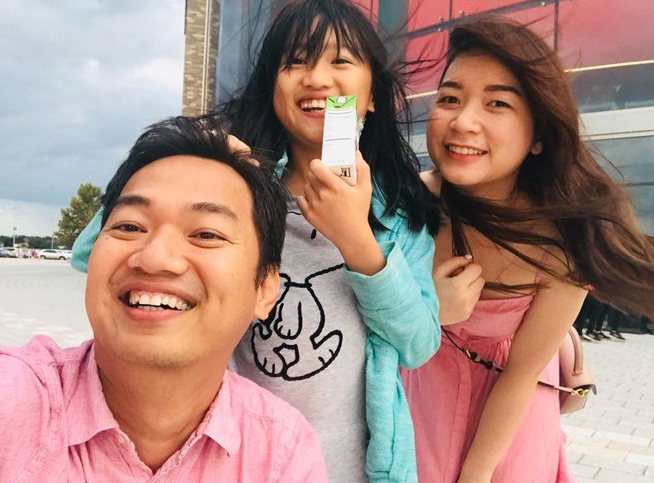 Nguyen's family. (Photo: Thanh Nien)
The dream of a father
On Nguyen's abdomen, there are 3 circular holes that are operated to insert the medicine tube into the body. They help him to filter blood every day. At first, he went to the hospital for dialysis every other day. But then the body gradually becomes weak as its ability to function decreases. During 6 months of treatment, there were 3 times he could not breathe. Sometimes, just after eating a little spicy food, he fell into a critical state and had to be taken to the emergency room.
At the time of COVID-19, he was also infected with the virus and fortunately cured. Currently, every day, he has dialysis for up to 15 hours and spends the rest relying on machines to survive. Nguyen has lost 10 kg of weight, his black hair and healthy body was replaced with a weak appearance.
"My four-corner house is like being supported by two disabled people," he laughed and joked. The wife is 6 months pregnant, while the husband is sick, all simple daily activities become inconvenient. Nguyen, the husband and father expressed: "At times like this, I feel sorry for both parents and children". The 10-year-old daughter is also his hope. "She's innocent, always smiling. Her laughter helps me see how hopeful the world is", he said.
When talking about my two children, his voice suddenly burst. "Seeing me in gray hair, thin, wrinkled skin, my girl sometimes jokes that I'm the grandfather, not her father", he laughed. "I wish I could be healthy enough to hold my baby when he is born" Nguyen added.
Doan Le Phuong Thanh, a classmate of Nguyen in Ho Chi Minh City, said that she and her friends were very happy to see him coming to the US and succeeded. Thanh was shocked to hear that he was sick. Everyone prayed for miracles to happen to him.
Nguyen hopes that someone will donate him a kidney, "Because of that, money, in the end, does not mean anything that human have to be greedy about. I will still fight to the end, for my family, for my son who is about to be born", he confided.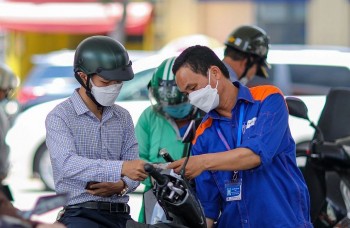 Economy
Vietnam Business & Weather Briefing (Oct 2): Binh Duong lures foreign investors with special care, the North and Central regions continue to have heavy rains, leading to the risk of flooding, flash floods, and landslides.