Vietnamese Citizens Living In Israel: War With Hamas Is More Scary Than Covid
Vietnamese citizens living in Israel said local people tend to loosen Covid measures after they got the vaccine. People in Israel are afraid of the war with Hamas more than the pandemic.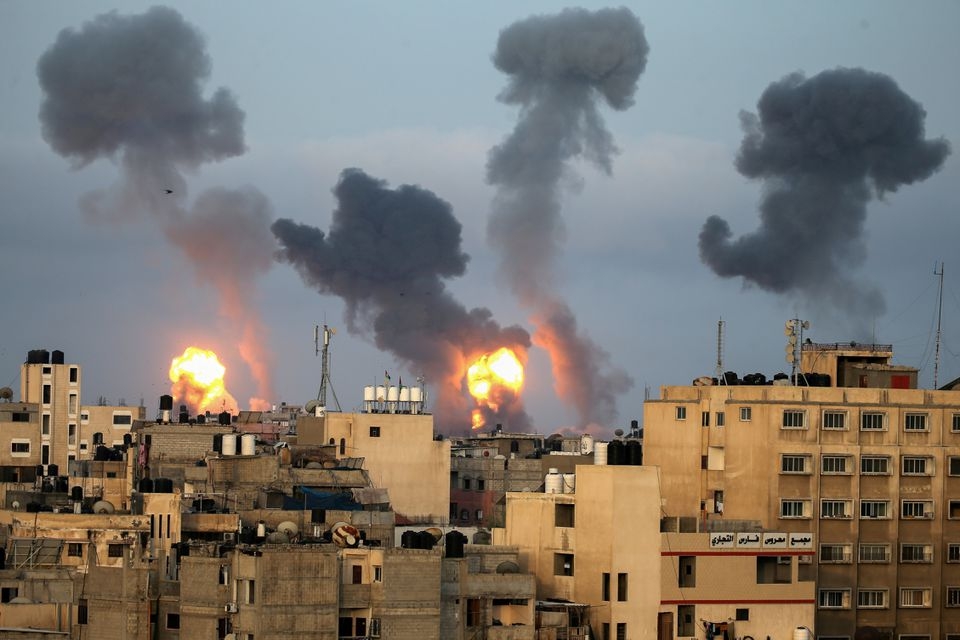 Flames and smoke rise during Israeli air strikes amid a flare-up of Israel-Palestinian violence, in the southern Gaza Strip on May 11, 2021. Photo REUTERS
Ai Duong, a Vietnamese student at EMIS boarding school in Ramat Hasharon, which is a 20-minute drive from the capital Tel Aviv, was not allowed to leave the school before receiving the vaccine.
"No one can see each other's faces. Even at school, all students must wear masks," she told Zing News.
Before the vaccination drive, Duong's school did not let anyone enter or leave the venue.
Parents of local students were not allowed to drop off or pick up their children.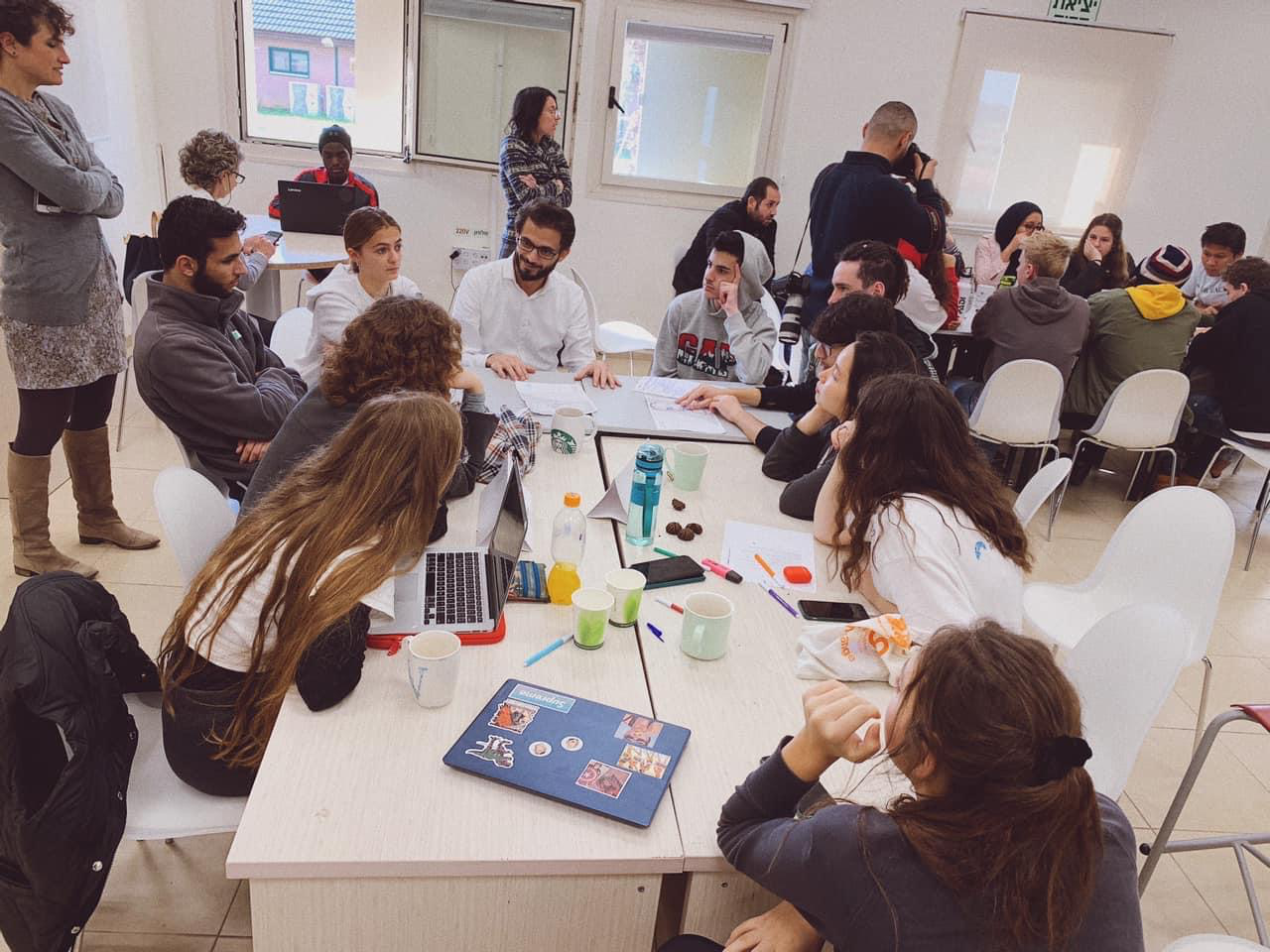 A class at EMIS school in Israel where Duong is studying at. Photo courtesy of the school
Israel conducted a vaccination campaign in May, while at the same time, fighting with Hamas on the other side of the Gaza Strip.
"After the vaccination, I no longer hear Israelis talking about the pandemic. They did not tell each other how many cases reported yesterday or how many people had been vaccinated. It's not a topic people want to talk about. People only talk about war (with Hamas)," Duong said.
Afraid of war more than pandemic
From May 10-18, the Hamas movement fiercely attacked Israel. The place Duong lives is located just a 20-minute drive from Tel Aviv.
Duong was scared of the sound of bombs hitting the center of the capital at night.
"Hamas only shoot at night. I could not sleep. I did not think about the pandemic at that time. I only thought about the war," Ai Duong said.
Duong's relatives are worried about her safety, but not only safety in the pandemic but safety in the bombs and bullets.
"The war is the topic of most concern for the Israeli people, especially when a number of conflicts have occurred recently."
"The Covid-19 pandemic, or a war in many countries around the world, is not something that Israeli people want to talk about," she said.
Every time Hamas carried out an attack, Duong had to go to the bunker. Students of the whole school could not sleep because everyone was preparing to run into the bunker. They had only about 90 seconds to get into the bunker as quickly as possible before it was closed.
One month after the ceasefire between Hamas and Israel, the Israeli government lifted the order of wearing masks.
"When the fighting ended, I thought everything would be fine. I believed that Israel has nothing to do with Covid-19 because the percentage of people being vaccinated is very high. So when I learned that the new variant appeared in Israel, I was skeptical, not sure if the vaccine was effective or not," Duong said.
Covid seems to have never existed in Israel
Israel has one of the highest vaccination rates in the world. As of July 15, about 57.4% of the country's population completed two doses.
The government has strictly supervised observance of social distancing measures. During a school field trip to Jerusalem, the Israeli Ministry of Education dispatched staff to monitor students.
Duong's school has more than 100 students and was divided into small groups of 10-20 students each. Each group was supervised by two ministry's staff.
"The staff checked whether groups of students were wearing masks. They also observed whether the number of groups exceeded the allowed number. Those who did not wear masks would be warned. More serious violations would be fined."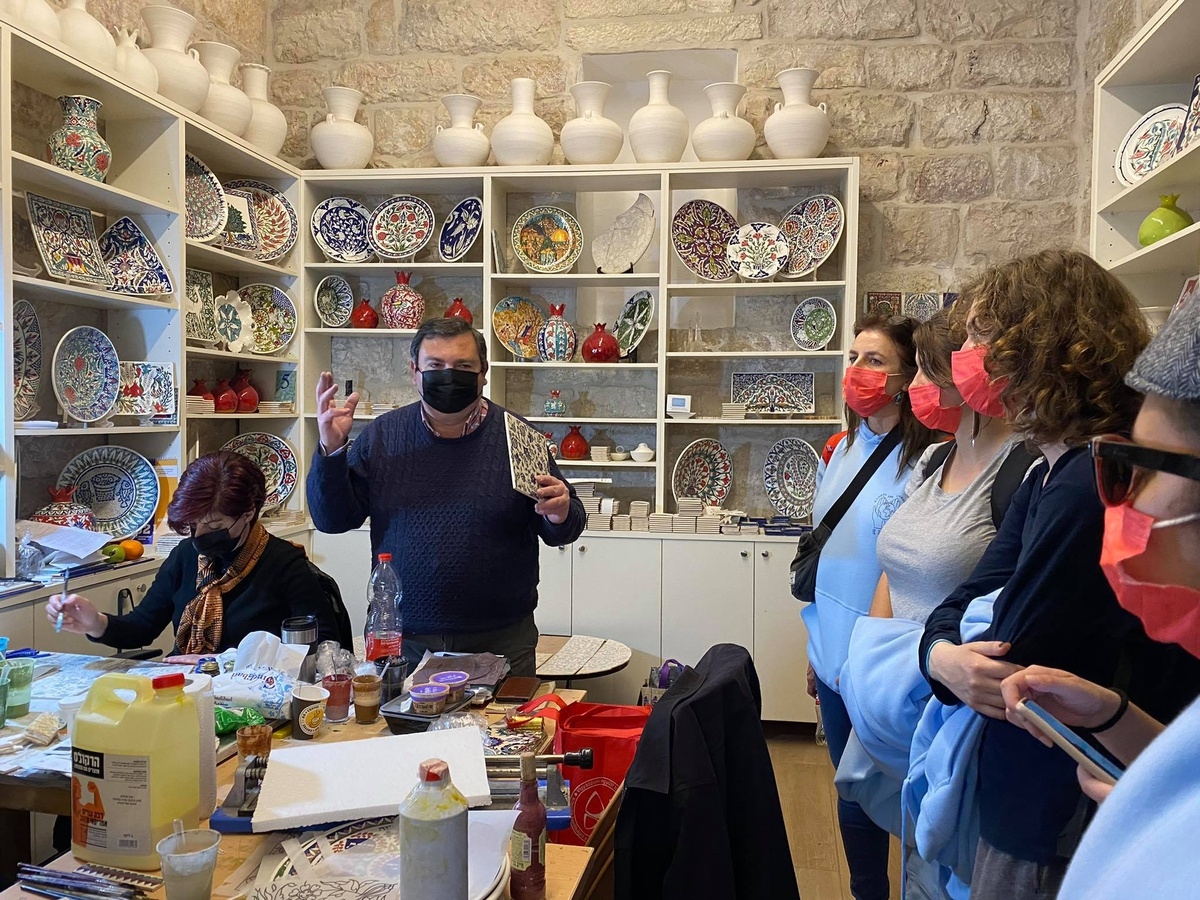 A field trip to Jerusalem of EMIS schools's students and teachers. Photo Zing News
Tran Duc Hoang Tan, an intern living in the north of Israel, said after receiving vaccine doses, he and his friends went on a trip to the Dead Sea. He saw many people not wearing masks there.
Tran Duc Canh, living in Moshav Paran, a rural area in southern Israel, is enjoying a peaceful life as the pandemic is under control in his area.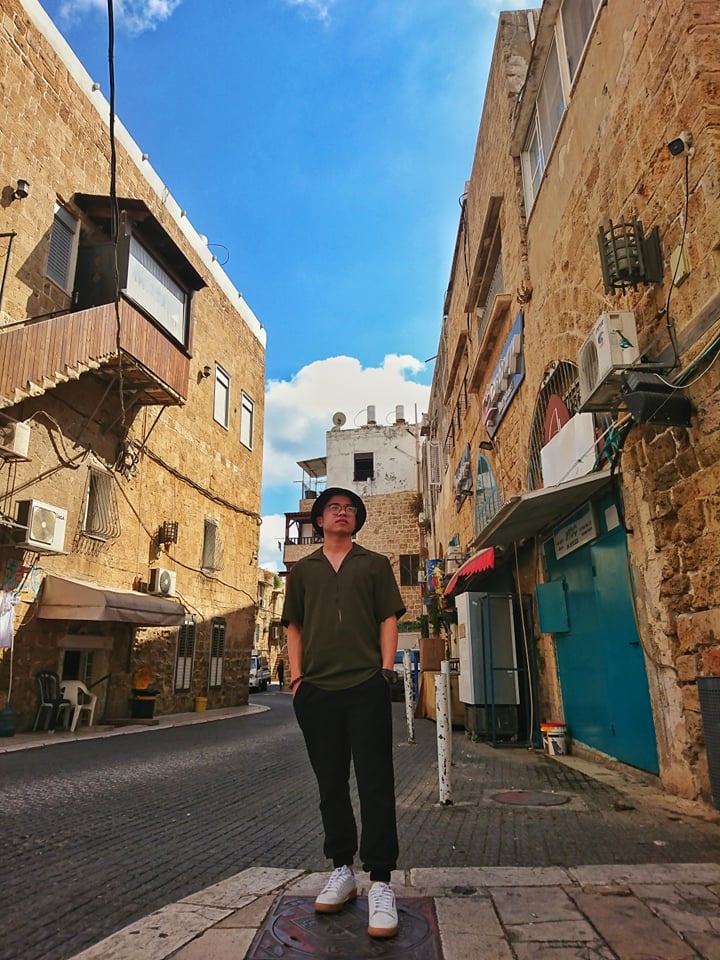 Tran Duc Canh on his trip to the northern region of Israel. Photo courtesy of Canh
Canh spends his time traveling to many Israeli cities, from the coastal city of Haifa to the ancient city of Arce.
"For a long time, people have only talked about the pandemic, so the time being with nature is very precious," he said.
Nguyen Hoang Lam, who lives in the north near Haifa, said that many people underestimate the seriousness of Covid-19. Tourist destinations are still very crowded.
After receiving two vaccine doses, he went to school and felt more confident communicating with others.
"I used to have to stand two meters away from the teacher. Now, I don't have to worry about that much," Lam said.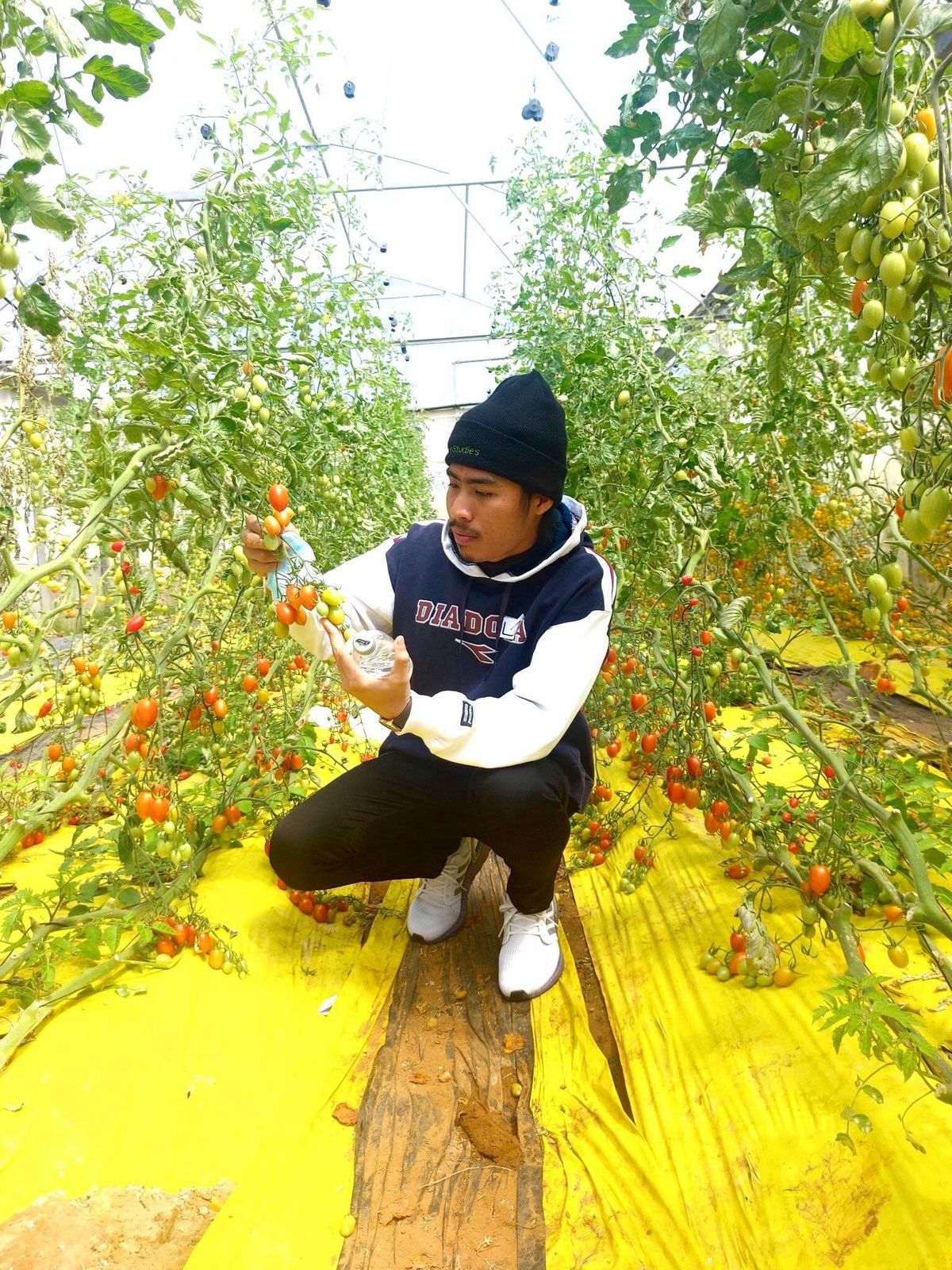 Hoang Lam studies at his school's experimental garden. Photo courtesy of Lam
Shops and many amusement parks are now allowed to be reopened despite the new virus strain in Israel.
Israel once lifted the requirement to wear masks in closed spaces, but it re-enforced this order after only a week of easing the restriction when the number of daily infections increased.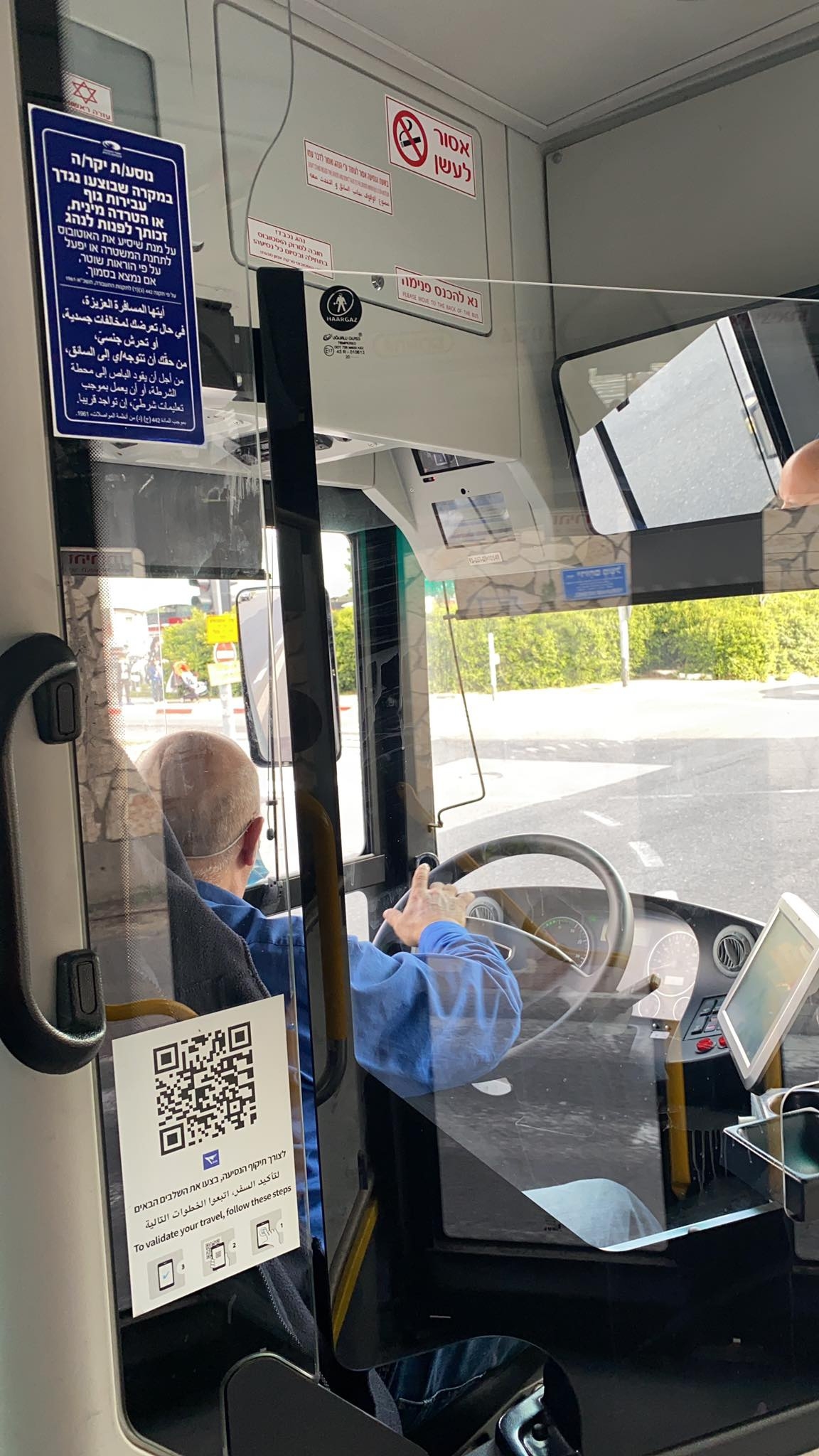 Passengers not wearing masks will not be allowed to get on buses in Israel. Photo Zing News
About 70% of newly discovered infections have been from the Delta variant that originated in India.
Hoang Lam always wear face masks whether it is mandatory or not.
"Even when the government does not require, we must protect ourselves first. Taking precautions and being careful is beneficial to me first," said Lam.
As of July 19, Israel recorded more than 850,000 cases of Covid-19 with nearly 6,500 deaths.

On July 11, Israel's health minister Nitzan Horowitz said that the third dose of injections for high-risk groups would be carried out immediately.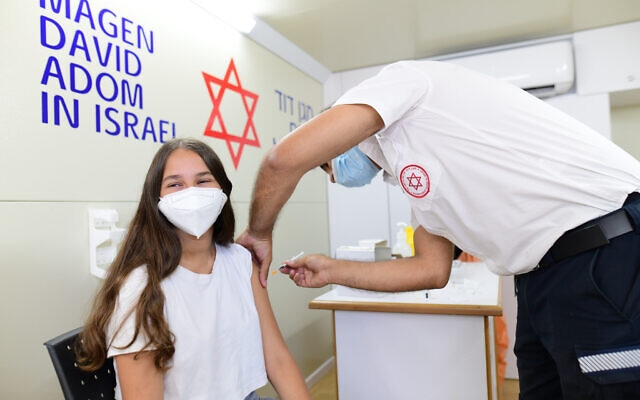 An Israeli girl gets a shot of Covid vaccine. Photo Times of Israel