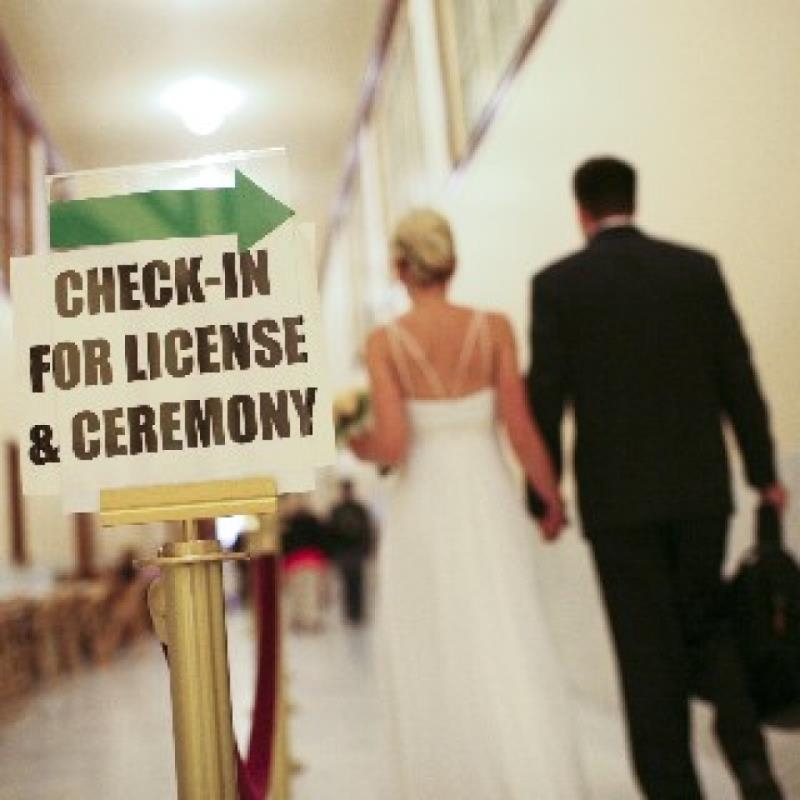 Couples are encouraged to delay their wedding date (Photo: floridapolitics.com)
Specifically, the Ministry wanted departments to raise each individual's awareness of the deadly virus, measures against the virus spread and fill out health declaration. Moreover, each citizen should implement all preventative measures to protect their families and the community.
Additionally, each person should participate in anti-epidemic activities as well as report violations and incorrect information to state competent agencies and help families affected by COVID-19.
Instead of wedding party, the Ministry inspired people to announce wedding information.
For funeral ceremony, families should not hold a great feast for all relatives but follow regulations.
From March 28 to April 15, 2020, the Vietnamese government has banned all events which may gather more than 20 people, and any public gatherings with 10 people or more, including all religious services.

Most businesses providing services that are deemed non-essential have been ordered to close, including restaurants, bars, movie theaters, hair salons, gyms, and retail stores, except those providing essential food and drugs.
The coronavirus epidemic has hit the wedding service industry hard. According to a cursive VnExpress survey, out of 20 wedding service outlets providing decorations, flowers, catering, venues, makeup, and photo shoots in Vinh Phuc, Hai Phong, Hanoi and the northern Quang Ninh Province, only two wedding venues have not reported postponements.
The venue was disinfected, staff equipped with facemasks, and hand sanitizers prepared, though most weddings have only about 400 attendees. Before the coronavirus became a public concern, the number used to be between 500 and 1,000.
VNT/SGGP News/Vnexpress
Sai Gon Giai Phong Online