Vietnamese doctor couple treats, teaches Vietnamese, guides farming in Angola
Vietnamese couple Nguyen Xuan Quyet and Nguyen Thi Quynh are currently working at a hospital in Cuanza Norte province, Angola (Africa). They are bringing a new "vitality" to a land where is hot and dry all year round.
Leaving 10-month-old daughter at home to come to Angola to help residents
After graduating from the faculty of Diagnostic Imaging, Nguyen Xuan Quyet (born in 1990, from Thanh Hoa province) and his wife Nguyen Thi Quynh (born in 1990, from Hai Duong), an ophthalmologist, volunteered to Angola to work under the cooperative program of the Health Ministry. It took them one year to prepare everything such as learning Portuguese as well as survival skills in the geographical environment, extreme weather, and epidemics, etc.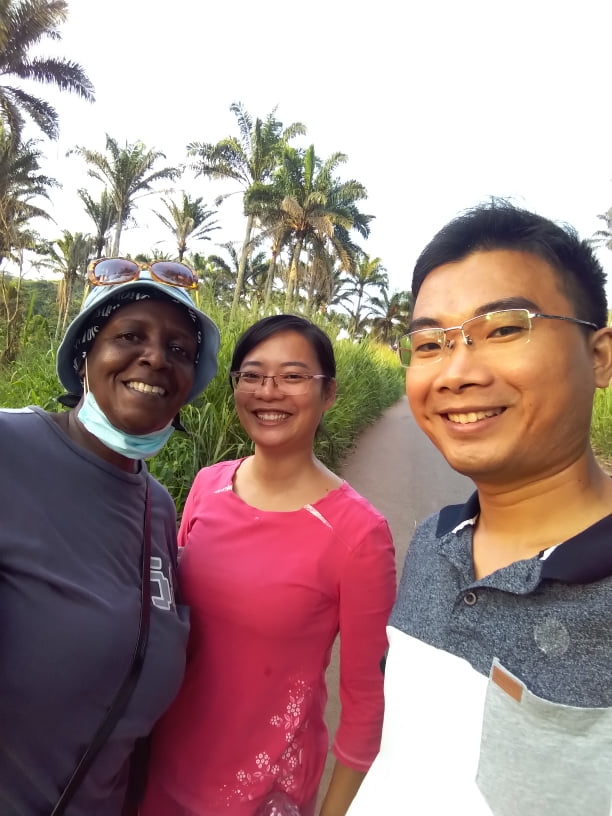 The couple Quyet, Quynh and Cuban doctor. Photo courtesy of Quyet
In Angola, the couple along with doctors from Cuba, Russia treat the locals. They have received a lot of affection from Angolan people.
Doctor Quyet said that the biggest gift that he received was the love and trust of patients and the Vietnamese community in the host country. That is also his great joy and happiness.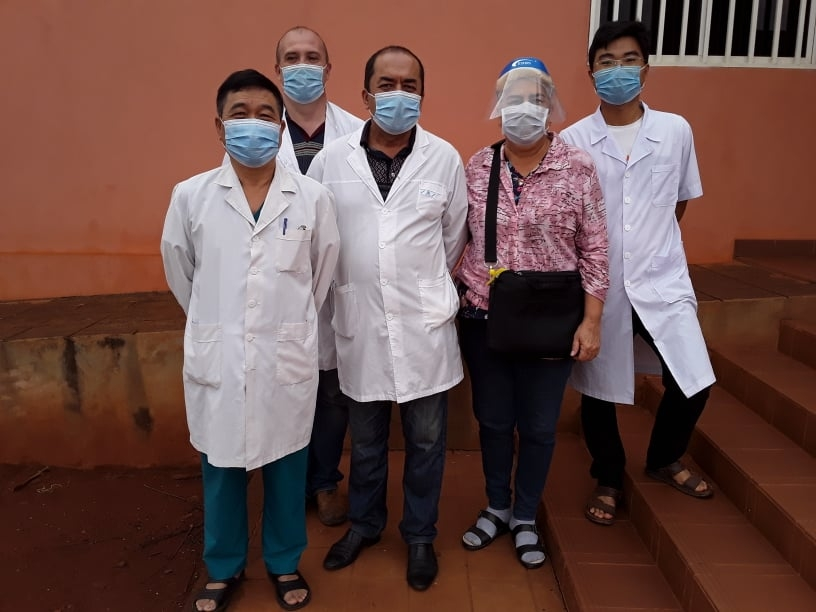 Dr. Quyet (R) and his colleagues at the hospital. Photo courtesy of Quyet
In 2017, after 3 years of working, Dr. Quyet and his wife returned to Vietnam and decided not to come back to Angola. However, they missed Angola and returned to the nation for the second time in December 2019. When they left, their daughter was only 10-month-old and had just started weaning.
"Despite missing my daughter, my family, we decided to come to Angola again because of our love for this country and the people here. When I meet the Angolan children, I feel like that I am playing and talking with my child", Dr. Quyet told to VietnamTimes' reporter.
Promoting Vietnamese cultural identity to Africa
Apart from treating patients, Quyet and Quynh have brought Vietnamese culture closer to the Angolan people.
The hot and arid weather in Africa has been almost "subdued" under the young couple's hands. With the farming experience in Vietnam, they grow various types of vegetables.
In addition, the couple teaches Math and Vietnamese for children here.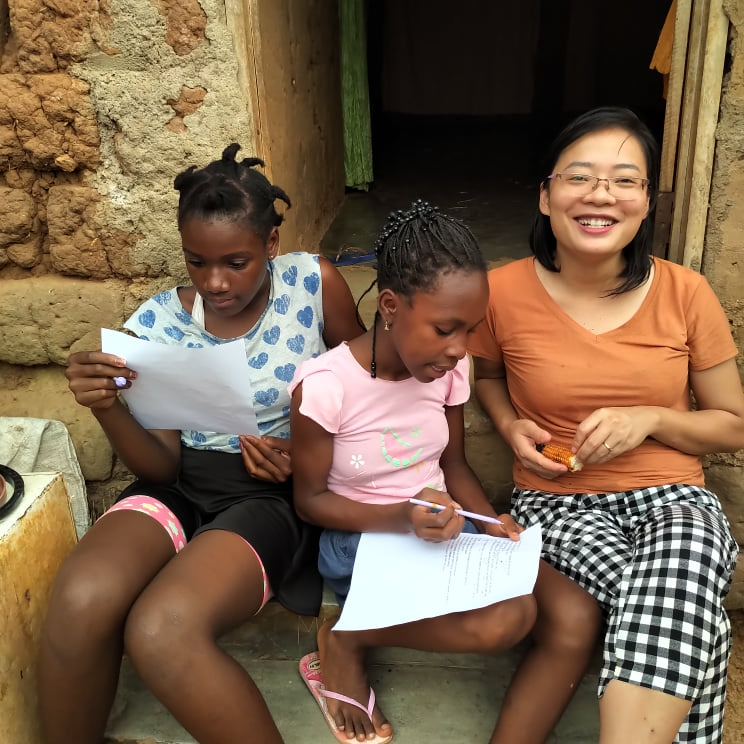 Quynh teaches children Math and Vietnamese. Photo courtesy of Quyet
"Children here are really interested in studying, especially Vietnamese. In my neighborhood, there is a person who used to be an international student at the University of Agriculture, so when hearing I talk with that person in Vietnamese, children are more excited," Quyet said.
Quyet added that most of the children in Angola are obedient and adore foreigners. Residents are hospitable and gentle. After a while, everyone can speak some simple Vietnamese sentences.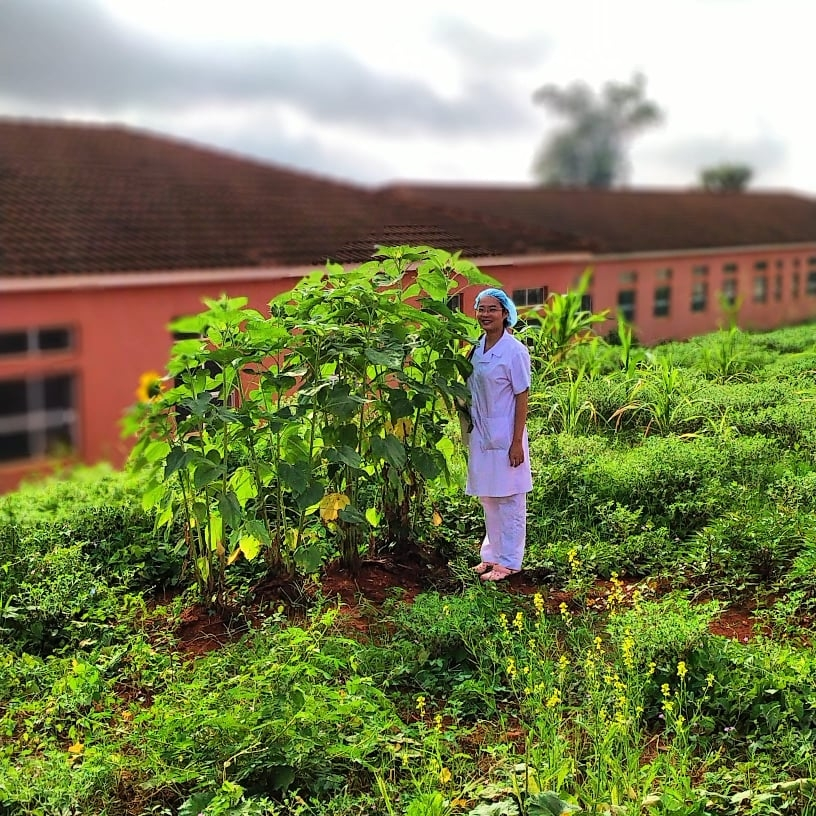 Quynh next to her vegetable garden. Photo courtesy of Quyet
"Promoting the Vietnamese cultural identity to the African people has always been our desire", Quyet shared.
Quyet and his wife have also guided the local people on how to raise and cultivate scientifically for high productivity.
"We help the locals with farming methods and seeds to improve the productivity and quality", he said.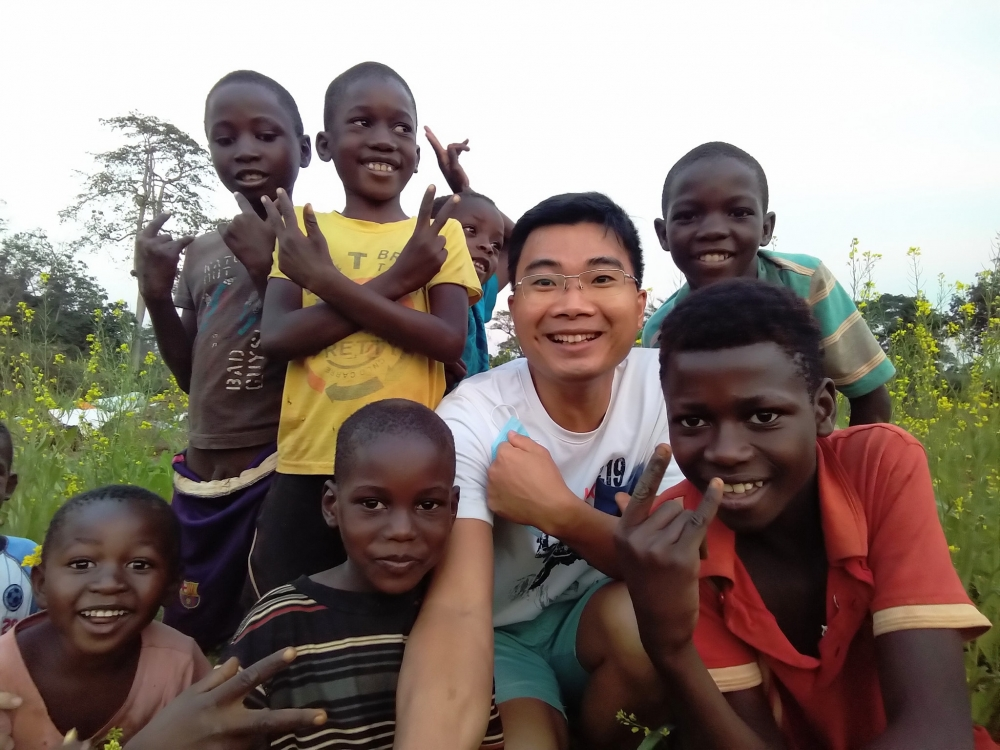 Quyet takes a photo with children in Angola. Photo courtesy of Quyet
Taking advantage of free time, Nguyen Xuan Quyet and his wife also make videos featuring life in Angola and post them on a YouTube channel called "Ahihi - life in Africa". Their channel has garnered huge attention from viewers.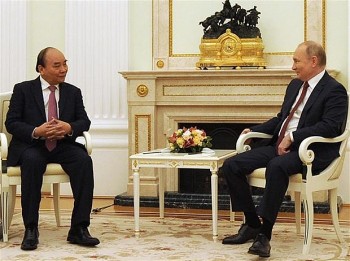 National
An article in Russia's independent newspaper focused on the Vietnam-Russia relationship and the significance of President Nguyen Xuan Phuc's visit to Russia from Nov. 29 to Dec. 2.