Vietnamese community make efforts to integrate into life in Japan
In spite of facing some challenges, the Vietnamese community in Japan has made efforts to integrate into life in the host country.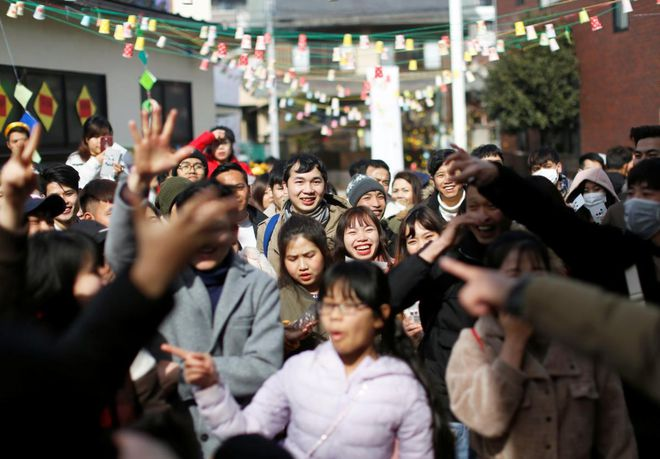 The Vietnamese community welcomes the Tet (Lunar New Year) in Kawaguchi City. Photo: Reuters
According to the latest data by Japan's Immigration Services Agency (ISA), Vietnam, for the first time, has overtaken South Korea to become the second-largest ex-pat community in Japan. The number of Vietnamese residents living in Japan reached 448.053 last year, up 10 percent from the previous year and an increase of more than 10 times over the past 10 years.
China topped the ex-pat list with 778,112 and South Korea was third with 426,908 people.
There were about 2.89 million foreign nationals in Japan at the end of last year, down by about 46,000 over the previous year. Vietnamese ex-pats accounted for more than 15 percent of total foreign nationals in the country.
Quickly integrating
According to the Vietnamese Association in Japan (VAIJ), apart from Vietnamese permanent residents, the Vietnamese community in Japan includes international students under government scholarships, highly-skilled workers, interns and international students at the Japanese language schools.
An increase in the number of Vietnamese community in Japan is partly due to the shortage of human resources in the country, forcing the government to loosen immigration policies to lure more foreign workers. In 2019, the Japanese government issued a new visa category for "workers with specific skills" in 14 areas suffering severe manpower shortages such as nursing, agriculture, and construction, Nikkei Asia reported. Since then, thousands of citizens of Vietnam and Asian countries have come to Japan to seek jobs.
In spite of facing some challenges, the Vietnamese community in Japan has made efforts to integrate into life in the host country.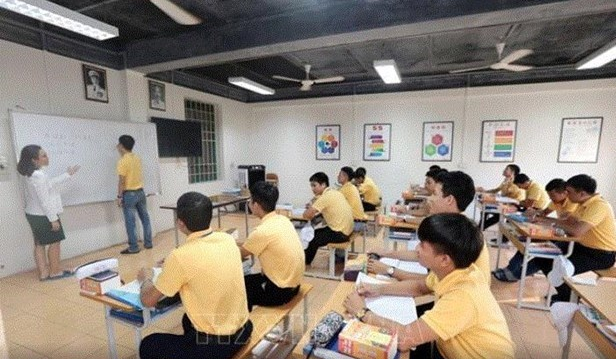 A Japanese language class for Vietnamese laborers (Photo: VNA)
Responding to Thanh Nien, Nguyen Van Sang, a manager at a company offering money-transferring service in Tokyo, said that the Vietnamese ex-pats in Japan have rapidly integrated and got on well with the Japanese. Many Japanese have helped and highly appreciated Vietnamese in work, Sang added.
A recent increase in the number of foreigners committing crimes in Japan has worried true laborers about discrimination. "Although they don't say it out, sometimes there is news about Vietnamese committing crimes, they often ask these criminals' co-workers sarcastic questions. I myself am ashamed of these things", said Sang.
According to VAIJ President Tran Ngoc Phuc, an increase in the number of Vietnamese people coming to Japan and the lack of knowledge and information about the society, culture, law, etc has made many people face difficulties, falling into tragic circumstances and even committing crimes.
Many associations have been established
Stemming from the difficulties in integrating into life in Japan, many Vietnamese associations have been established during the past years aiming to connect and support each other.
In which, VAIJ is an organization representing the majority of Vietnamese people living, working, and studying in Japan. It is one of the few community organizations recognized by the Government of Vietnam and Japan. In addition to providing comprehensive support to the overseas Vietnamese in the land of cherry blossoms, VAIJ has also contributed to the economic development and friendly relations between the two countries as well as organized charity activities to support flood victims in Vietnam and earthquake victims in Japan in 2011.
In addition, there are many other associations established by Vietnamese such as the Vietnamese Buddhist Association in Japan, the Vietnam Youth and Students Association in Japan (VYSA), the Vietnamese Academic Network in Japan (VANJ), and Vietnamese Mutual Assistance Association (VMAA), etc. These organizations have held many exchange programs and assisted the Vietnamese community to find jobs and surmount difficulties.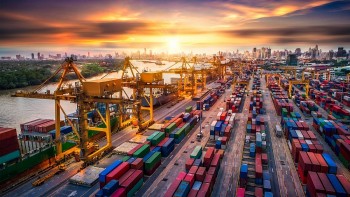 National
Vietnam, a rising star in the global supply chain, has the potential to become a new tiger in Asia, economist Brian Lee Shun Rong at Maybank - Malaysia's largest financial services group and the leading banking group in South East Asia – has reportedly said.