Vietnamese engineers get high evaluation from Japanese enterprises
Vietnamese engineers are touted by Japanese employers for their good working attitude, decent skills, and great contribution to Japan's labor market so far.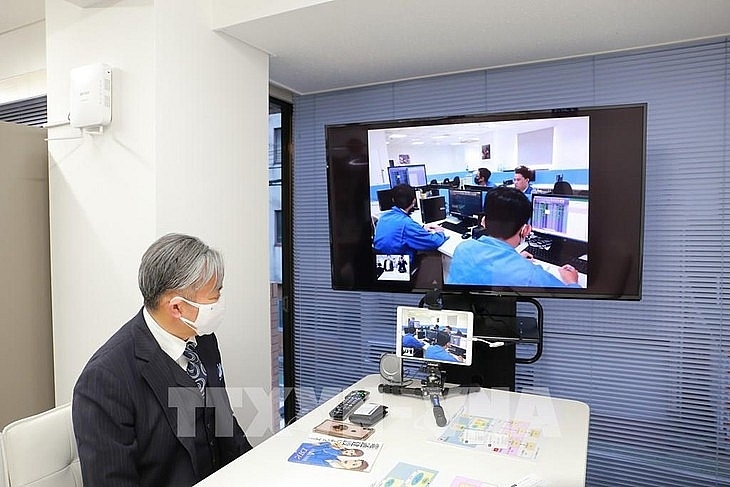 Mr. Iri Kazuaki, Director of Dentsu Company at an online working session with Vietnamese engineers in Hanoi and HCMC (Photo: VNA)
Mr. Iri Kazuaki, Director of Dentsu Company, told VNA that Vietnamese engineers have made significant contributions to the enterprise's operations over the past time.
The technical design company currently has 10 Vietnamese engineers working in Japan and another 85 at Dentsu Vietnam Jsc in Hanoi and Ho Chi Minh City.
Kazuaki spoke highly of Vietnamese engineers' background knowledge, working attitude, diligence, meticulousness. Dentsu is planning to recruit 400 more Vietnamese engineers in the next 5 years.
Earlier on Feb 25, a Japan's prestigious newspaper dedicated to business run an article complimenting the foreign workforce, including Vietnamese workers. It says Vietnam is continuing to be one of the most important labor sources to help revamp Japan's economy post-pandemic.
The article clearly states that in 2020, Vietnamese employees increased by 10.6 percent, officially surpassed China to become the largest foreign labor community in Japan (443,998 Vietnamese compared to 419,431 Chinese). The majority of Vietnamese workers who come to Japan are skilled trainees and in fact, this is an important source for industries facing serious workforce shortages in the country.
Along with skilled interns, Vietnamese students studying in Japan are also potential to contribute to the Japanese labor market.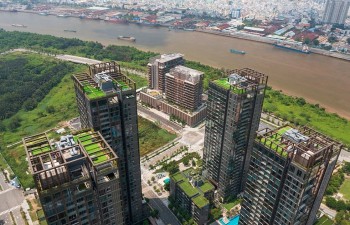 Economy
Vietnam Business & Weather Briefing (August 11): Vietnam to increase coal imports in 2025-2035 period, ten tonnes of Vietnamese longan exported to Australia.