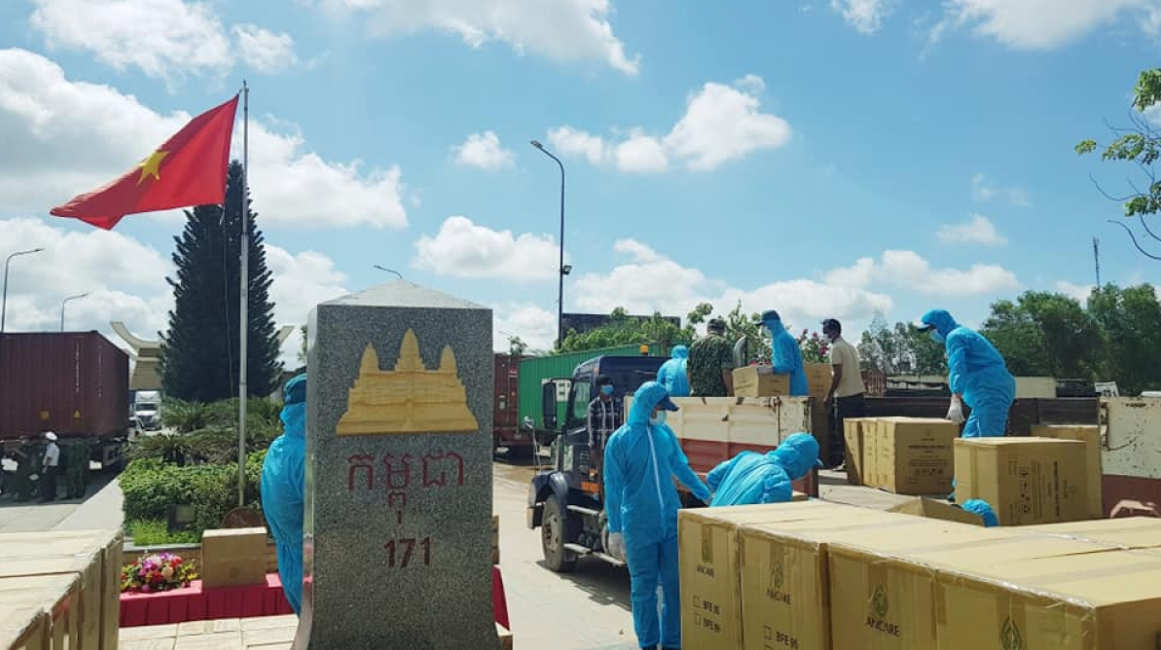 Relief shipments are being urgently delivered to the Vietnamese in Cambodia. (Photo: VOV)
On the morning of May 28, at Moc Bai border gate (Tay Ninh province), the Vietnam Embassy to Cambodia received the second urgent relief aids from Military Region 7 under the Ministry of National Defence. The aids will be given to overseas Vietnamese in Cambodia who are struggling due to the Covid-19.
Major General Dang Van Lam, Deputy Commander of Military Region 7 said that the unit's leaders always paid attention and closely watched the people's situation during the recent pandemic outbreak. When learning that people are facing many difficulties due to the outbreak, Military Region 7 has urgently come up with a plan to support them.
This is the second aid shipment from Military Region 7 to the overseas people. The aid includes 15 tons of rice, 1,000 boxes of instant noodles, 250,000 masks, 325 liters of antiseptic solution.
Previously, on April 28, the Vietnam Embassy and the Khmer-Vietnam Association in Cambodia received 100 boxes of dry food, 25,000 masks, 500 liters of antiseptic solution, 1,000 mosquito nets, and VND 2 billion (nearly US$ 87,000) from Military Zone 7.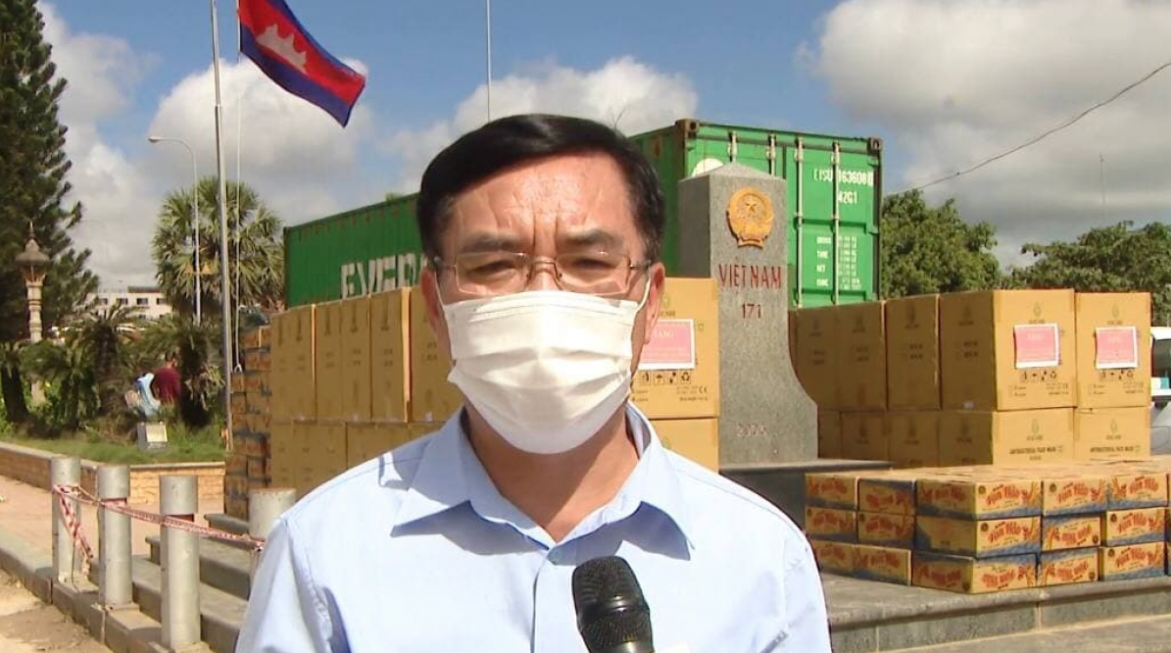 Envoy Lai Xuan Chien. (Photo: VOV)
Emphasizing the difficulties of overseas people, ambassador Lai Xuan Chien said that the pandemic was developing very complicated in Cambodia. The number of new cases per day still stays at 500-600. The outbreak has spread to major provinces and cities, including many residential areas where Vietnamese people gather.
Envoy Lai Xuan Chien said: "The situation of Vietnamese people in Cambodia has always been very difficult. As the Covid-19 pandemic continues to develop, people will be affected even more severely. There are even households that lack food."
The Vietnam Embassy and the Khmer-Vietnam Association in Cambodia are closely watching the situation of people in blocked areas to provide timely support to people in need.
Vo Tuan Ngoc, Head of Community Affairs Department, Vietnamese Embassy to Cambodia, said: "This afternoon we will give 5 tons of rice and 400 boxes of instant noodles to the Khmer-Vietnam Association in Phnom Penh so that the association can directly give the gift to 400 Khmer and Vietnamese households in Russey Keo district (Phnom Penh). The district is a pandemic hotspot that broke out just last week with more than 300 infections."
Recently, the Embassy, ​​Consulate General, and Khmer - Vietnam Association in Cambodia have received and transported many shipments of relief aids, including rice, instant noodles, dry food, canned food, masks, antiseptic solution, and cash from the government, agencies, organizations and domestic donors to Vietnamese people living in all provinces and cities in Cambodia who are facing difficulties due to the pandemic.
Valerie Mai