Vietnamese in Macau show solidarity amid COVID-19 pandemic
About 22,000 Vietnamese citizens and Vietnamese-borns are currently living in Macau, most of whom work as nannies or casino servants with an income of about USD 500-1000 per month.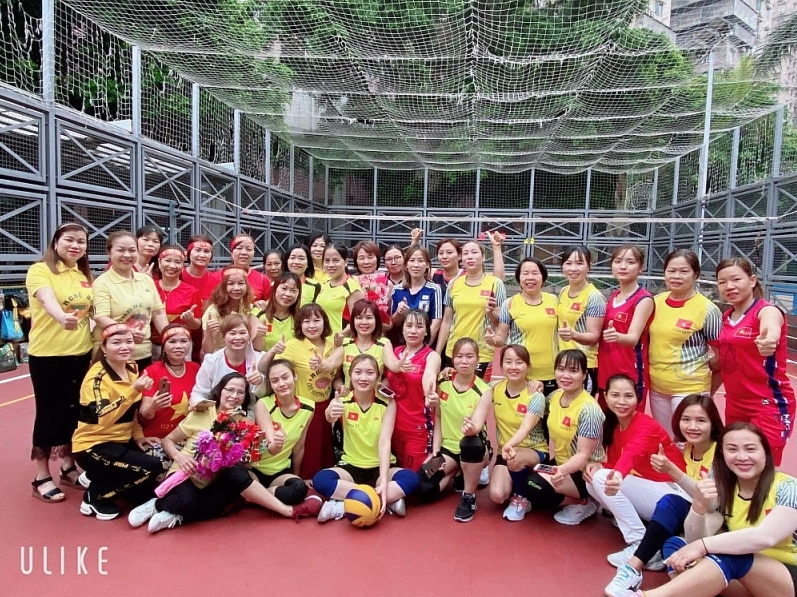 Photo: TG&VN
Macau, an autonomous region in China, is one of the best regions worldwide in controlling the pandemic, with only 49 positive cases and no death since the first outbreak. However, the pandemic still badly affects Macau's economy as tourism is this region's major economic field. Due to the COVID-19, most transportation has been postponed since 2020, casinos had to temporarily closed, leading to a sharp decrease in income, and also had bad influences on other services in Macau.
About 22,000 Vietnamese citizens and Vietnamese-borns are currently living in Macau, most of whom work as nannies or casino servants with an income of about USD 500-1000 per month. Vietnamese employees in Macau also fall into difficult situations due to job loss or reduced working hours. More than 2,000 Vietnamese employees who used to work in service such as F&B, hotels, casinos,...now are unemployed, lose their working cards, cannot find flights to get home. Earning no income, some Vietnamese employees in Macaus have to use their last pennies after years of saving to cope with expensive living expenses in this region.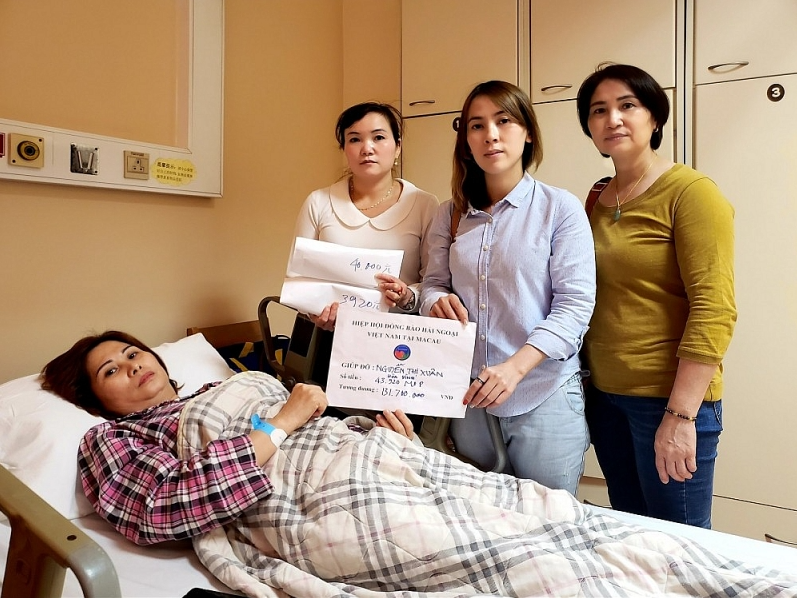 Photo: TG&VN
Thanks to the coordination between Vietnam Consulate General in Hong Kong and Macau, Vietnamese authorities, Vietnam Airlines, and many Vietnamese associations in Macau, flights are arranged to bring home 1,000 people in Macau who wish to come back to Vietnam. However, more than 2,000 Vietnamese are still stuck there. The Overseas Vietnamese Association in Macau has given more than 200 gifts to support the Vietnamese community who are out of work, sick, pregnant, having little babies. The Association also donated for people suffering from floods in Vietnam's Central region.
In 2020, Vietnam Fellow Countrymen Friendship Association in Macau has donated more than VND 900 million (USD 39,130) to help Vietnamese families who have members died of sickness or accidents, have babies or pregnant women, people in sickness, or employees who face discrimination. The association continuously offers training courses for workers, including culture, language, diet, and psychological counseling courses to help them integrate into life in Macau.
Photo: Vietnam Plus
Ms. Tran Thi Hong, a Vietnamese working in Macau for years, said that thanks to the help from those associations, workers who live in difficult circumstances in Macau were timely supported and encouraged to stabilize their lives and their mind. Ms. Le Thi Lan, born in 1971 in Thanh Hoa, came to Macau to work as a housekeeper since 2015, died suddenly in February 2021 in the employer's house. After receiving the news, the Overseas Vietnamese Association in Macau worked with her family and local police to carry out needed procedures and donate her family MOP 61,320 (USD 7674).
In addition, the Association also visits, encourages, and sends gifts to many cases of Vietnamese people getting sick, having accidents in Macau. Thanks to those affections, Vietnamese there have the motivation to overcome the difficult period caused by this pandemic. In addition, Vietnamese workers in Macau are highly appreciated by local officials for their working spirit and their compliance with local laws.
Photo: Vietnam Plus
During the epidemic, the Macau Urban Planning Committee cooperated with the Vietnamese compatriot's councils in Macau to organize propaganda activities to ensure the public environment sanitary, clean the streets, and disseminate concepts of environmental sanitation and disease prevention through videos to raise community awareness in protecting the living environment. Ms. Tran Thi Go said that through those community activities, Vietnamese people in Macau were propagated about environmental sanitation, food safety, disease prevention, self-protection, and environmental protection.
In addition, Vietnamese councils in Macau also organize many cultural activities on holidays, New Year, and weekends to help Vietnamese workers to stay healthy, release stress from the difficulties and struggles in daily working life.
It can be said that, with a spirit of solidarity and mutual support, the Vietnamese in Macau (China) have been making efforts to overcome the pandemic, so that people, even away from their homeland, can have a healthy and safe life.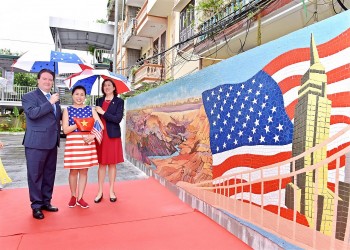 Multimedia
A ceramic mosaic mural named "Vietnam - US friendship" depicting the natural and cultural heritages of the two countries, was just revealed in Hanoi