Vietnamese professor elected Vice President of Association for Asian Studies
Professor Luong Van Hy, Professor of Anthropology at the University of Toronto has been elected Vice President of the Association for Asian Studies in the Fall 2019 election, AAS announced on its website.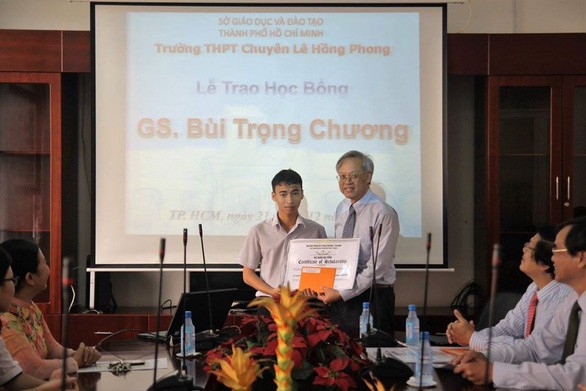 Prof. Dr. Luong Van Hy awards scholarships to students of Le Hong Phong High School
According to AAS regulations, after one year as a Vice President, Prof. Dr. Luong Van Hy will assume the role of AAS President for the 2021-2022 term. After that, he will continue to be in the 5-member Board of Directors for another 2 years as the former President.
Reportedly, in the AAS's more than 70-year history, Prof. Dr. Luong Van Hy is the second scholar outside the US to be elected to lead the AAS and the first Vietnamese professor to be elected to this role.
The Association for Asian Studies (AAS) is a scholarly, non-political, non-profit professional association open to all persons interested in Asia and the study of Asia. With approximately 6,500 members worldwide, representing all the regions and countries of Asia and all academic disciplines, the AAS is the largest organization of its kind.
Mr. Luong Van Hy was born in Hanoi and is a former student of Petrus Ky School (now Le Hong Phong High School, Ho Chi Minh City).
In 1971, he was awarded a scholarship to study in the US. He earned his doctorate at Harvard University (USA) in 1981, after completing his bachelor's degree program at the University of California at Berkeley (USA) in 1974.
Since the 1990s, he has taught at the anthropology department of the University of Toronto, Canada and has been the head of this department.
For nearly 20 years, he has made significant contributions to the formation of anthropology departments of the University of Social Sciences and Humanities (Hanoi National University) and the University of Social Sciences and Humanities (Ho Chi Minh City National University).
Prof. Dr. Luong Van Hy is an honorary professor of Ho Chi Minh National University.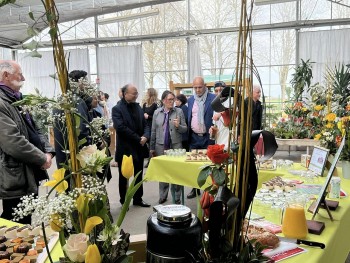 Overseas Vietnamese
Vietnamese Ambassador to France Dinh Toan Thang recently paid a working visit to Saintes, a city in southwestern France, to promote cooperation between the city and Vietnamese localities and attended the Vietnamese Culture Day, VNA reported.