Who are Hanni & Hanbin - Trending Vietnamese Kpop Idols?
Vietnamese K-idols Hanni (NewJeans) and Hanbin (TEMPEST) are loved by fans all over the world even though they have just made their debuts.
K-pop idols are trending worldwide thanks to their catchy songs, slick choreography, and production values. They are praised for energetic performances, synchronized perfection, and stylish appearances. There are two trending K-pop stars who you wouldn't expect to be Vietnamese. They are Hanni of HYPE entertainment's newest girl group and Hanbin of TEMPEST from Yuehua Entertainment.
Hanni (NewJeans)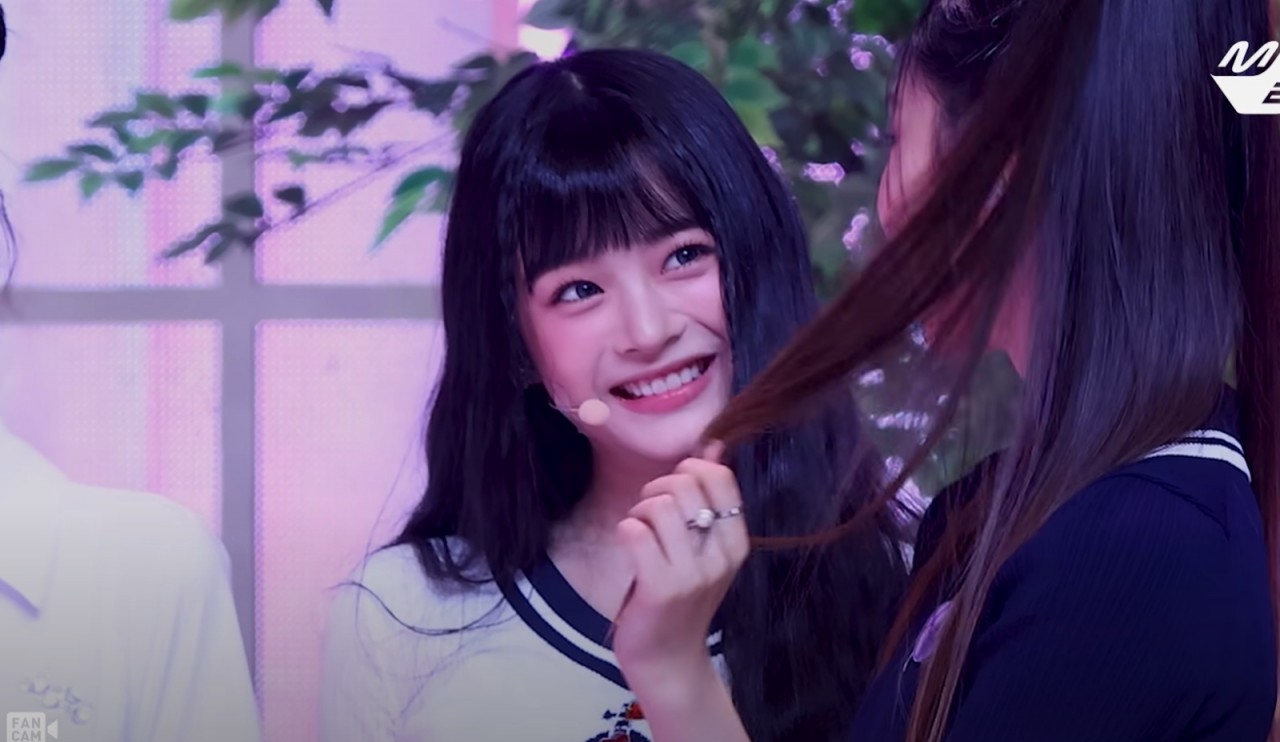 Screenshot from Mnet Youtube Channel.
Hanni is a member of the newly debuted group called NewJeans. In the 5-member debut lineup, Hanni is loved by many fans thanks to her charismatic and professional performance on stage.
Her real name is Pham Ngoc Han, she was born in 2004 to both Vietnamese parents. While living in Melbourne, Hanni used to join a dance group. By 2019, she passed the global selection and trained at HYPE 2020. She has been living in Australia until beginning her training in South Korea. She spent two and a half years as a trainee before debuting.
Before debuting with NewJeans, Hanni had made an acting debut, which was instantly a hot topic. She starred as a cameo in the MV Permission To Dance of K-pop titans BTS. Fans call her with the nickname Cherry because of her fresh and sweet beauty.
Also under the same roof as NewJeans are BTS, Tomorrow x Together, ENHYPEN. The group was launched in late July by All Doors One Room (Ador), a label under the HYBE group that represents.
Hanni was selected to join the group after passing the global audition Plus Global Audition 2019 (Photo: HYPE).
She is the first Vietnamese female idol to sign a contract with HYBE and the sixth Vietnamese-origin artist that has debuted as a K-pop idol so far, according to K-pop news-related site Koreaboo.
Video: HYPE LABELS
Hanbin (TEMPEST)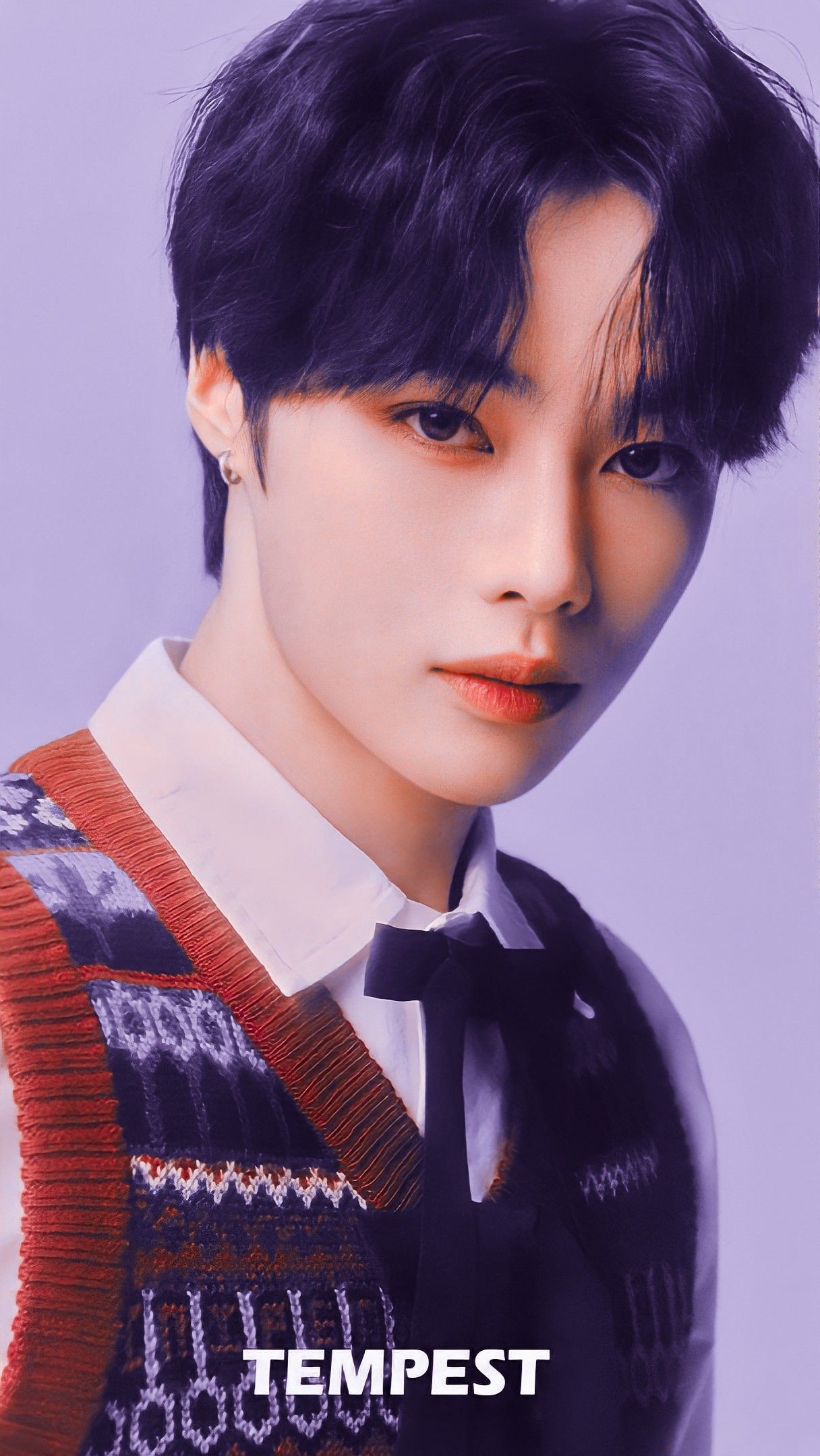 Hanbin's real name is Ngo Ngoc Hung (Photo: Yuehua Entertainment)
Yuehua Entertainment announced a new group of seven members in the beginning of 2022. At the debut time, the group's name, TEMPEST, went trending on Vietnam's Twitter because of Ngo Ngoc Hung.
Ngo Ngoc Hung, a 1998-born dancer, was debuted under the stage name of Hanbin.
Hanbin studied a bachelor's course in marketing at the International Training faculty, ThuongMai University. He became well-known in Vietnam for participating in a reality show named I-land held by Big Hit Entertainment - BTS's manager company.
While competing against 11 male trainees, Hanbin constantly earned high scores in all rounds, yet failed the opportunity to join a boy band group named Enhypen, which debuted in November 2020.
Soon after that, Hanbin joined Yuehua Entertainment as a trainee. At that time, Yuehua Entertainment managed many talents including Choi Ye Na, WOODZ (Cho Seung Youn), and EVERGLOW along with actor Lee Do Hyun.
Before debuting, Hanbin was famous among Vietnamese K-pop dancers for being an ex-trainee at HYBE. Appeared in HYBE's next-generation idol recruitment under the stage name Hanbin, he quickly built a big fandom.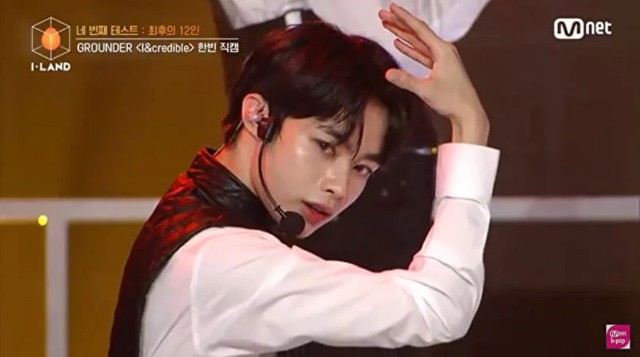 Screenshot from Mnet Youtube Channel.
Hanbin's performance of the song "I & Credible" at an online concert held by Big Hit to mark the 2021 year end went viral as soon as it was released. After being posted on Big Hit's YouTube channel, the video reached more than 658,000 views and 169,000 likes, surpassing Enhypen's performance, after only 18 hours.
Video: STONE ENTERTAINMENT
According to Yuehua Entertainment, TEMPEST, their first boy band, will focus on strong performance skills. The name expresses that the group will take the music industry by storm with its bright energy and powerful styles.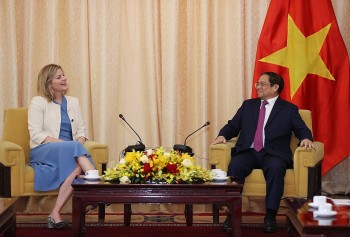 National
The Netherlands committed to cooperate with Vietnam, and together find innovative and sustainable solutions to accelerate green economy transformation.