World breaking news today (January 29): US commits to aiding Philippines in South China Sea
World breaking news today (January 29): US commits to aiding Philippines in South China Sea. Meanwhile, Ukraine opens criminal case into meddling in US election, Trump meets with McCarthy, COVID-19 vaccine updates and gold price also make headlines today.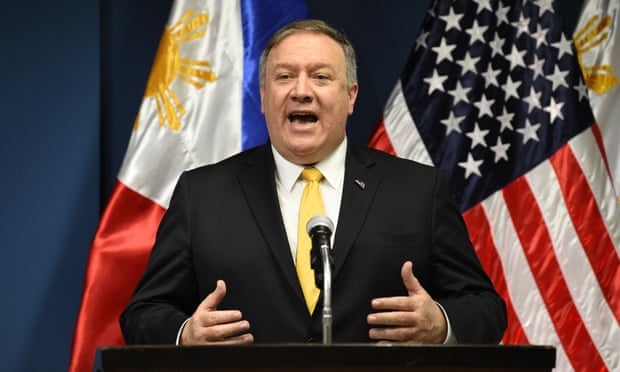 Mike Pompeo in Manila, where he said the US will defend Philippine vessels in the South China Sea (Photo: Getty Images)
US commits to aiding Philippines in South China Sea
The US secretary of state has committed Washington to aiding the Philippines in the event of an "armed attack" on its vessels or aircraft in the disputed South China Sea, in what some see as a warning shot to China, Guardian reported.
Speaking in Manila after meeting the president, Rodrigo Duterte, Mike Pompeo told the Philippines: "We have your back" and invoked the two countries' mutual defence treaty.
"Any armed attack on any Philippine forces, aircraft or public vessels in the South China Sea will trigger mutual defence obligations under article IV of our mutual defence treaty," Pompeo said.
Pompeo is the first US official to openly affirm the US's military commitment to defending Philippine sovereignty over the South China Sea.
Pompeo told his Philippine hosts that China's island building and military activities in the South China Sea "threaten your sovereignty, security and therefore economic livelihood, as well as that of the United States".
In response to Pompeo's remark, at a news conference in Beijing, Lu Kang, a spokesman for the ministry of foreign affairs, said there was "nothing to be worried about" and the situation in the South China was increasingly stable. However, he warned that the US should "not make trouble out of nothing".
Trump meets with McCarthy, agrees to help Republicans take back the House
Former President Donald Trump had a fence-mending meeting with U.S. House of Representatives Republican leader Kevin McCarthy on Thursday in which Trump promised to help the party take back the chamber in 2022 congressional elections, Reuters said.
The meeting came three weeks after McCarthy enraged Trump by saying the then-outgoing president bore responsibility for the deadly Jan. 6 riot at the U.S. Capitol by Trump supporters.
Trump and McCarthy met at the former president's Mar-a-Lago club in Palm Beach, Florida, where Trump now lives since leaving the White House on Jan. 20 under a cloud of controversy.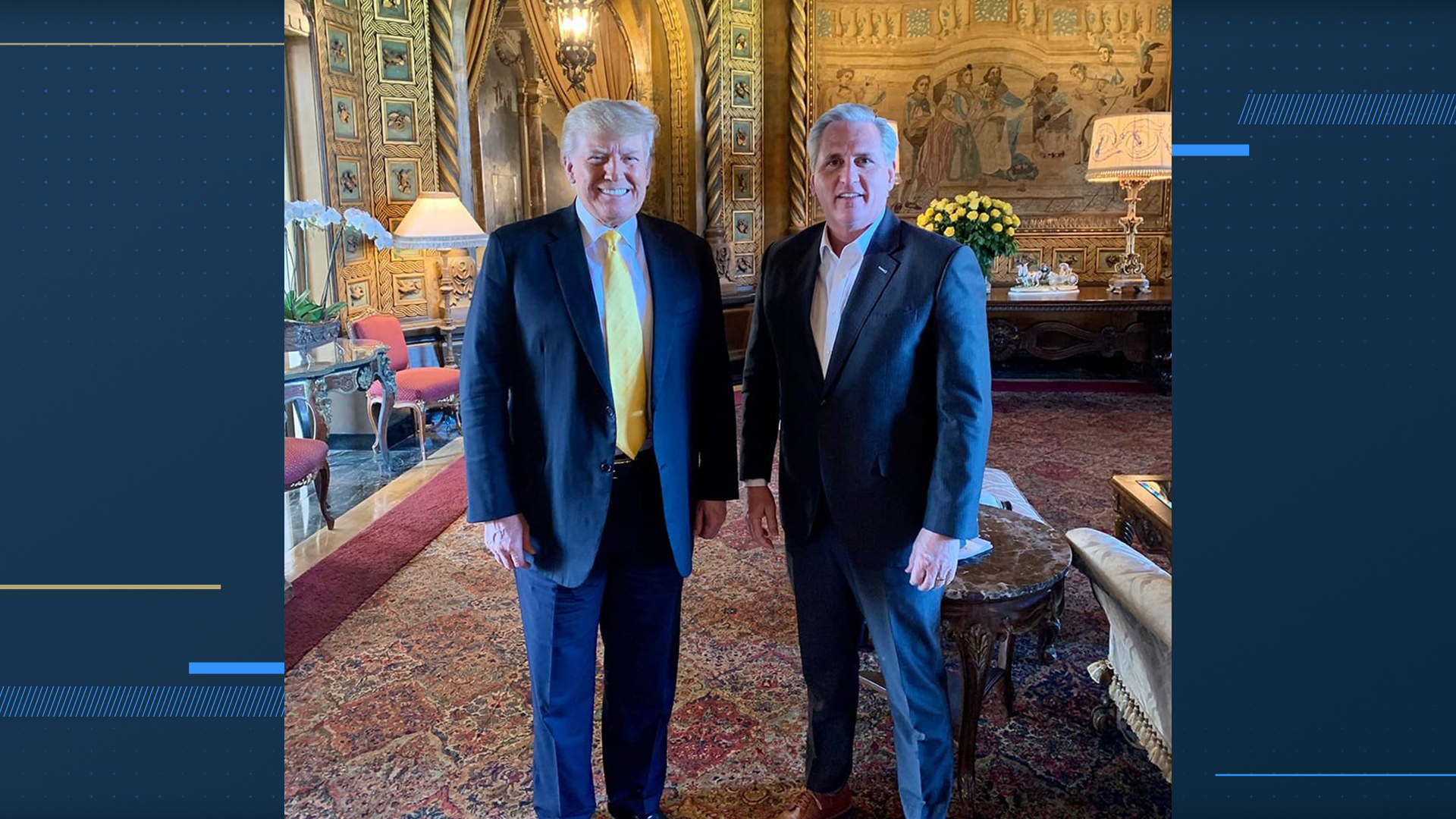 Former President Donald Trump had a fence-mending meeting with U.S. House of Representatives Republican leader Kevin McCarthy on Thursday (Photo: News Nation New)
Trump had privately vented about McCarthy to his advisers after the California Republican said Trump was responsible for the Capitol siege in which five people died, a source familiar with the situation said. McCarthy later backtracked, saying he did not believe Trump had provoked the assault.
Trump faces a U.S. Senate trial next month after the House impeached him on Jan. 13 on a charge of inciting insurrection stemming from his incendiary speech to supporters before they stormed the Capitol. He has falsely claimed that the Nov. 3 election he lost to Democrat Joe Biden was "rigged."
Ukraine opens criminal case into meddling in US election
Ukraine has launched a criminal investigation into attempts to interfere in the U.S. presidential election, President Volodymyr Zelenskiy's office said in a statement on the presidential website on Thursday.
Andriy Yermak, the head of Zelenskiy's office, said Ukraine would do everything in its power to bring to justice forces within the country and outside it who tried to damage relations between Ukraine and the United States.
The United States in January imposed sanctions on several Ukrainian individuals and entities, accusing them of U.S. election interference and associating with a pro-Russian Ukrainian lawmaker linked to efforts by then President Donald Trump's allies to dig up dirt on Joe Biden and his son.
Among those blacklisted was Ukrainian parliamentarian Oleksandr Dubinsky, from Zelenskiy's ruling Servant of the People party. Dubinsky denied interfering in the election. Servant of the People may vote to expel Dubinskiy from its parliamentary faction, according to US News.
Germany recommends AstraZeneca COVID-19 shot only for under 65s
AstraZeneca's COVID-19 vaccine should only be given to people aged between 18 and 64, Germany's vaccine committee said in a draft recommendation, a day ahead of a decision by European regulators on whether to approve the drugmaker's shot. "There are currently insufficient data available to assess the vaccine efficacy from 65 years of age," the committee, also known as Stiko, said in a draft resolution made available by the German health ministry on Thursday.
"The AstraZeneca vaccine, unlike the mRNA vaccines, should only be offered to people aged 18-64 years at each stage," it added.
Stiko's assessment was based on the same trial data published by medical journal The Lancet on Dec 8.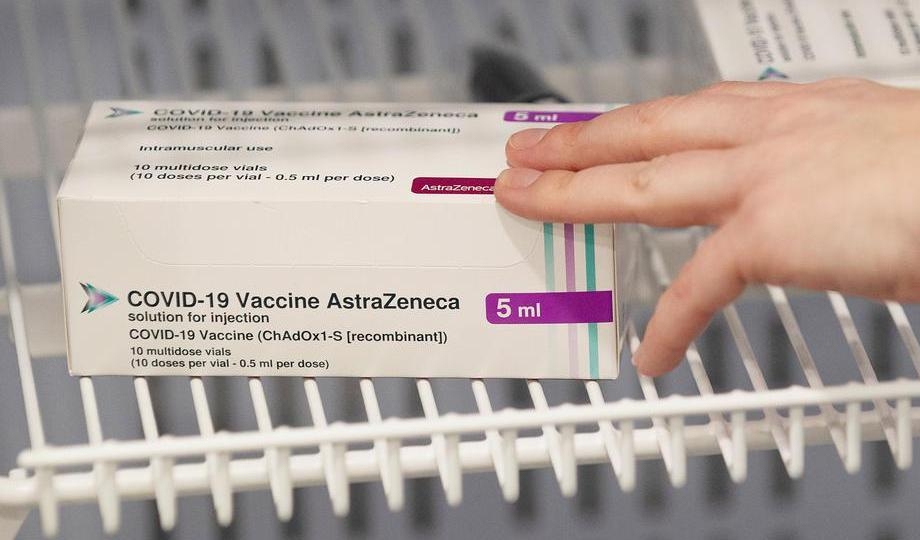 (Photo: Corporate Distpatch)
The European Union approved a vaccine developed by Pfizer and its German partner BioNTech in late December, and gave the green light to a shot made by Moderna in early January.
AstraZeneca did not immediately respond to a request for comment, according to Reuters.
Gold price forecast – gold markets show signs of support yet again
The gold markets have bounced after initially trying to fall during the trading session on Thursday, showing the 200 day EMA to be crucial yet again.
Gold markets have initially fallen during the trading session on Thursday but found enough support above the 200 day EMA to turn around and show signs of life. The 50 day EMA above offers resistance of course, but I think ultimately, we are looking at the gold market build yet another base, and therefore I think we are trying to launch to the upside.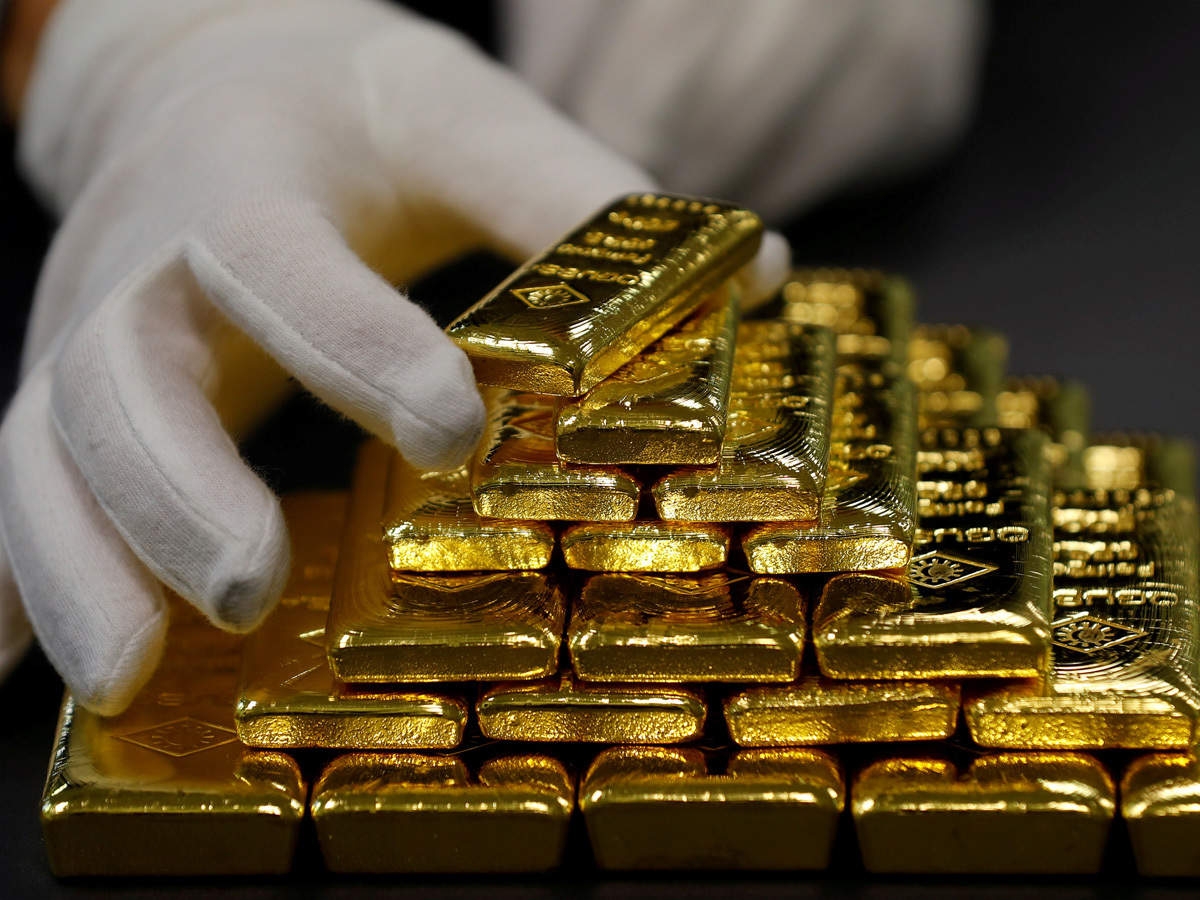 (Photo: Economic Times)
Pay close attention to the US dollar, because it is very likely that we will continue to see the inverse correlation continue. At this point, the market is likely to see a lot of noise, because quite frankly there are a lot of concerns out there when it comes to the global economy, and therefore gold could perhaps get a bit of a boost due to the noise out there.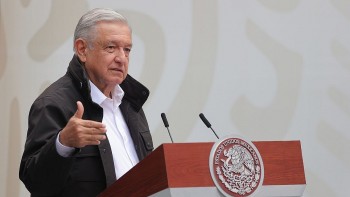 World
Leftist Andres Manuel Lopez Obrador has won the 2018 presidential election in Mexico in his third attempt at the presidency, according to exit polls and an official "quick count" of the votes.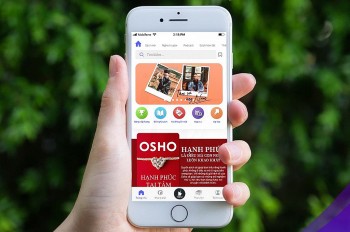 Make in Vietnam
Although the market is still new, audio book makers have a high growth rate. Currently, both Voiz FM and Fonos have a monthly revenue increase of six times compared to the first month of the year.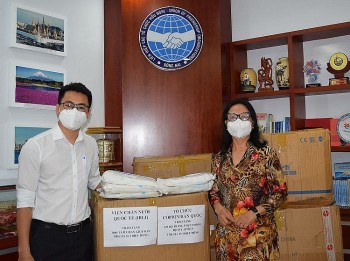 Friendship
Foreign organizations joined hands to prevent and control the Covid-19 in the southern province of Dong Nai.