World breaking news today (February 4): UK, Japan express serious concern over East, South China seas situation
World breaking news today (February 4): UK, Japan express serious concern over East, South China seas situation. Meanwhile, Myanmar junta blocks Facebook to shut down dissent, U.N. chief vows to rally global pressure and gold price also make headlines today.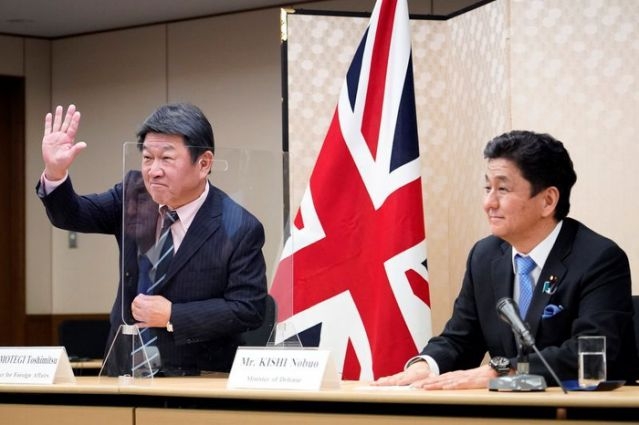 (Photo: Yahoo Finance)
UK, Japan expresses serious concern over East, South China seas situation
Four ministers from Japan and Britain voiced serious concern on Wednesday about the situation in the East and South China seas and opposed any unilateral attempts to change the status quo, in a apparent reference to China's maritime expansion.
The joint statement was issued after an online meeting of Foreign Minister Toshimitsu Motegi and Defence Minister Nobuo Kishi of Japan, and their respective British counterparts Dominic Raab and Ben Wallace.
China claims almost all the energy-rich waters of the South China Sea, where it has established military outposts on artificial islands. Brunei, Malaysia, the Philippines, Taiwan and Vietnam also have claims to parts of the sea.
In the East China Sea, China claims a group of uninhabited Japan-controlled islets, called the Senkaku in Japan and Diaoyu in China. The issue has plagued bilateral relations for years, according to Yahoo News.
U.N. chief vows to rally global pressure to make sure Myanmar coup fails
United Nations Secretary-General Antonio Guterres pledged on Wednesday to mobilize enough international pressure on Myanmar's military "to make sure that this coup fails" as the U.N. Security Council tries to negotiate a statement on the crisis, according to Reuters.
The Myanmar army detained the country's leader Aung San Suu Kyi and others on Monday in response to "election fraud", handed power to military chief Min Aung Hlaing, and imposed a state of emergency for one year.
The military takeover cut short Myanmar's long transition to democracy and drew condemnation from the United States and other Western countries.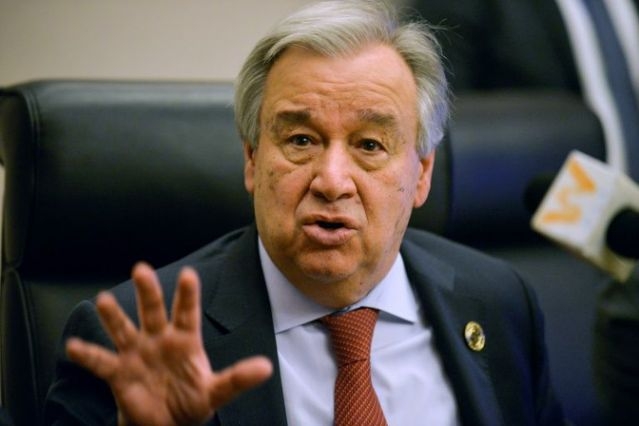 United Nations Secretary-General Antonio Guterres (Photo: Yahoo News)
An initial draft statement put forward by Britain for discussion among the 15-member Security Council condemned the coup, and called for the military to respect the rule of law and human rights and immediately release those detained.
However, such statements have to be agreed by consensus and diplomats said the language would likely need to be softened to win the support of China and Russia, who have traditionally shielded Myanmar in the Security Council.
Myanmar police have filed charges against Suu Kyi for illegally importing communications equipment, according to a police document reviewed on Wednesday.
U.S. extends New START nuclear treaty with Russia for 5 years
The United States and Russia have extended a crucial nuclear arms control treaty until 2026, Secretary of State Antony Blinken said Wednesday.
The New Strategic Arms Reduction Treaty or New START is the last nuclear treaty between the two countries and was set to expire Feb. 5. Renewing the agreement was one of the first national security challenges facing President Joe Biden's administration.
"Especially during times of tension, verifiable limits on Russia's intercontinental-range nuclear weapons are vitally important," Blinken said in a statement, noting that Russia has remained in compliance since 2010 when the treaty was signed.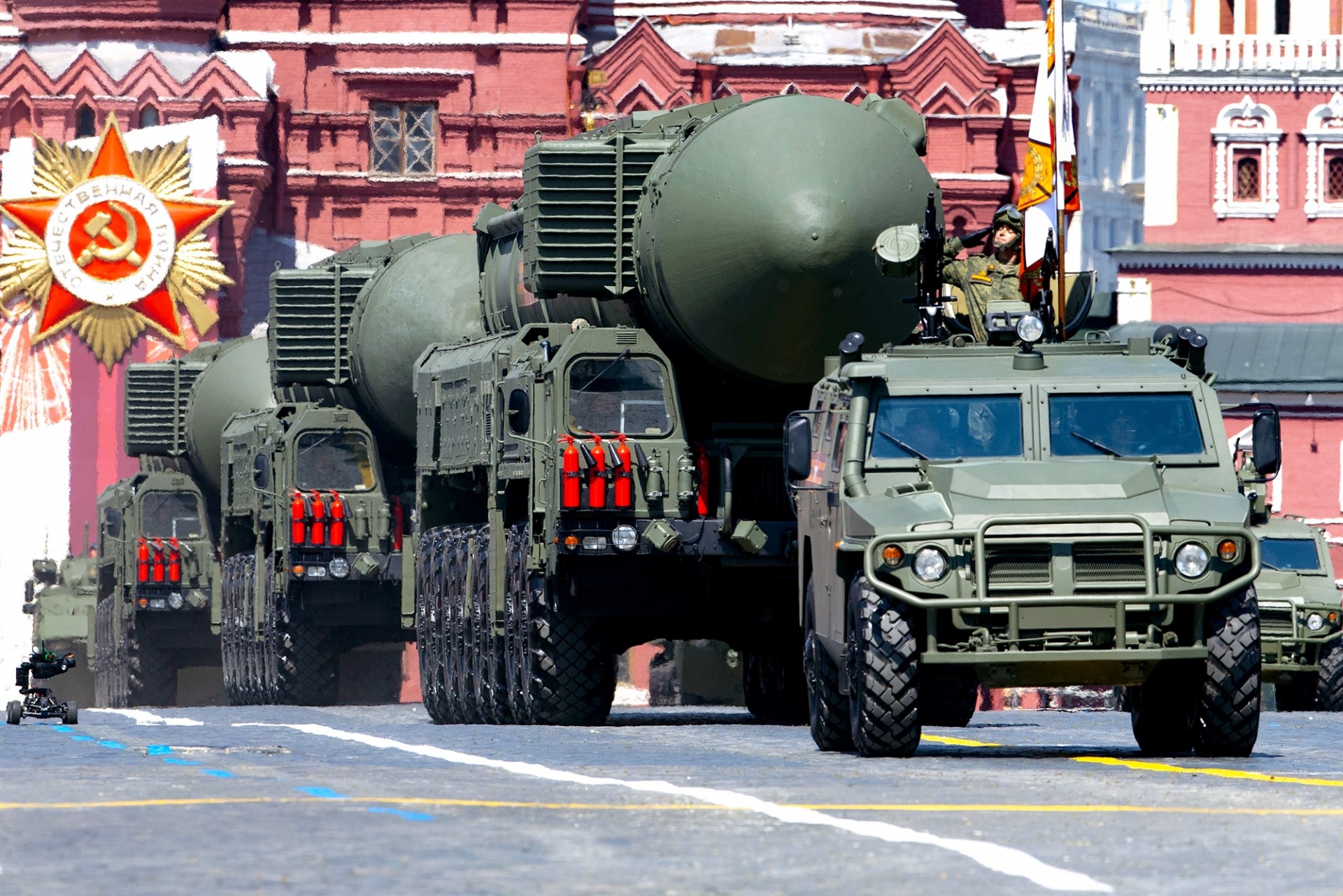 Ballistic missiles on display in Red Square during the Victory Day in Moscow last June (Photo: AP)
Extending the treaty made "the world safer," he said, adding that "unconstrained nuclear competition would endanger us all."
The move was welcomed by the Russian Embassy in Washington, which said in a statement that the treaty was a "cornerstone of international security."
Russian President Vladimir Putin signed a bill extending the treaty Friday after both houses of the Russian parliament voted unanimously to extend it, as reported by NBC News.
Myanmar junta blocks Facebook to shut down dissent as West increases pressure
Myanmar's junta blocked Facebook and other messaging services in the name of ensuring stability on Thursday as they consolidate power following a coup and the detention of elected leader Aung San Suu Kyi.
The move to silence online activists came after Myanmar police filed charges against Nobel Peace laureate Suu Kyi for illegally importing communications equipment, and as international pressure grew on the junta to accept the results of November elections won by her party in a landslide.
Inside Myanmar, opposition to the junta had emerged very strongly on Facebook, which is the main internet platform for much of the country and underpins communications for business and government.
People in Yangon and other cities banged on pots and pans and honked car horns for a second night on Wednesday in protest against Monday's coup. Images of the protests had circulated widely on Facebook.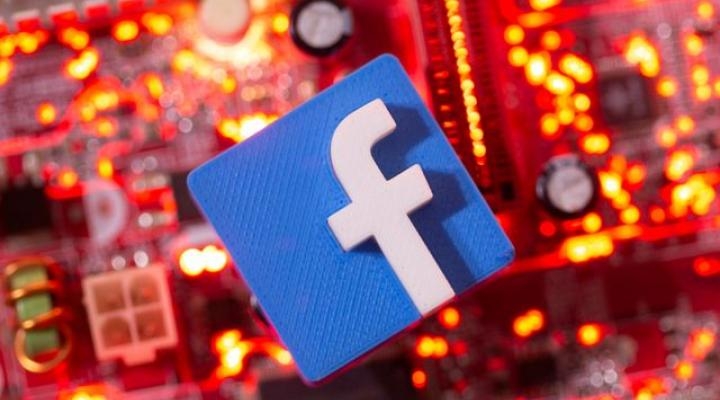 (Photo: Nasdag)
The social network has also been used to share images of a campaign of disobedience by staff at government hospitals across the country, who accuse the army of putting its interests above a coronavirus outbreak that has killed more than 3,100 people, one of the highest tolls in Southeast Asia.
The Ministry of Communications and Information said Facebook, used by half of Myanmar's 53 million people, would be blocked until Feb. 7.
Gold price forecast – gold markets pullback to 200 day EMA
Gold markets got rocked during the trading session on Tuesday to reach down towards the 200 day EMA again.
Gold markets have broken down significantly during the trading session on Tuesday, losing roughly 1.5%. We have filled the gap and beyond from the Monday session to reach towards the 200 day EMA. The 200 day EMA of course will offer a significant amount of support, so at this point I think what we are looking at is a potential return to the consolidation area that we have been in over the last couple of months. Remember, part of what we have seen in the precious metals market has been led by the "retail short squeeze" in the silver market. Remember, silver and gold do have a bit of a knock on effect on each other at times.
(Photo: Financial Express)
Pay close attention to the US dollar, because that obviously has a certain amount of attention as well. The US Dollar Index has turned around to show signs of life again, and therefore it could work against the value of gold. That being said, I think there is plenty of support all the way down to the $1800 level, possibly even the $1750 level. If we do break down below the $1750 level, then the market is likely to go much lower, FX Empire reported.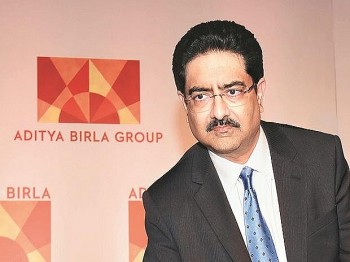 World
India is becoming more famous with many wealthy business billionaires, and the cumulative wealth of India's richest saw a rise of 50 percent in the year two of the pandemic, according to Forbes magazine. Take a look at these richest Indian billionaires in Asia and their huge net worth.