World breaking news today (June 1): China to allow couples to have third child in major policy shift
World breaking news today (June 1): China to allow couples to have third child in major policy shift. Meanwhile, Biden, Harris shock DC diners with an unannounced visit to popular restaurant, WHO gives new names to COVID-19 variants of concern, and gold price also make headlines today.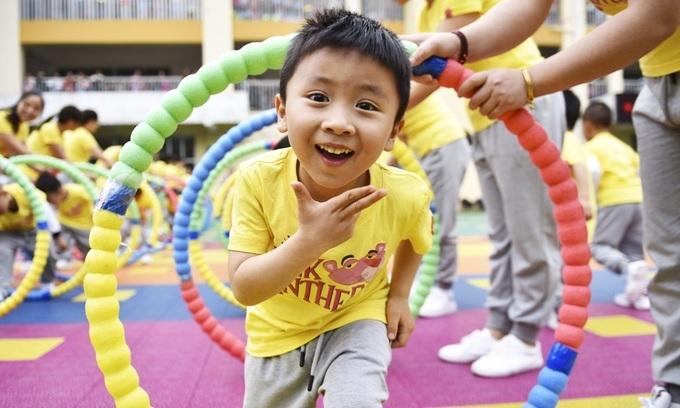 (Photo: Xinhua)
China to allow couples to have third child in major policy shift
China will now allow all couples to have a third child in major policy shift as it looks to arrest the shrinking birth rate. The country also has a considerable ageing population. An ageing population and shrinking birth rate does not have a positive impact on the long-term economic prospects of the country.
According to a statement in Xinhua News Agency, the Politburo during a meeting on Monday, also stressed that they will properly implement the delay in retirement age. "Allowing every couple to have three children and implementing related support policies will help improve the population's structure," the agency reported.
However, it is unclear when the move would take effect. It is likely to be soon as the meeting was held to discuss major policy measures in the five-year period starting this year.
China is now looking to reform its birth policy that allowed its citizens for many years to have only one child. In 2016, the country allowed couples to have a second child. As evinced from its policies, the country is looking to reverse the declining birthrate.
The Politburo also was in favour of lifting the retirement age in a phased manner. The meeting on Monday was presided over by President Xi Jinping. Increasing the age of retirement was also included in the current five-year plan, according to Business Today.
Biden, Harris shock DC diners with unannounced visit to popular restaurant
President Biden on Monday had his first known sit-down visit to a DC restaurant since becoming president — joined by Vice President Kamala Harris and their spouses after a Memorial Day event at Arlington National Cemetery. The unscheduled stop caught diners off guard at the popular French restaurant Le Diplomate, where first lady Jill Biden met with friends for boozy mid-week lunches while her husband was vice president.
In honor of Jill Biden, the restaurant this year had lobster risotto, her favorite dish, as a menu special to celebrate her return to DC.
During his four years in office, former President Donald Trump visited just one DC restaurant — BLT Prime, inside his own Trump International Hotel near the White House.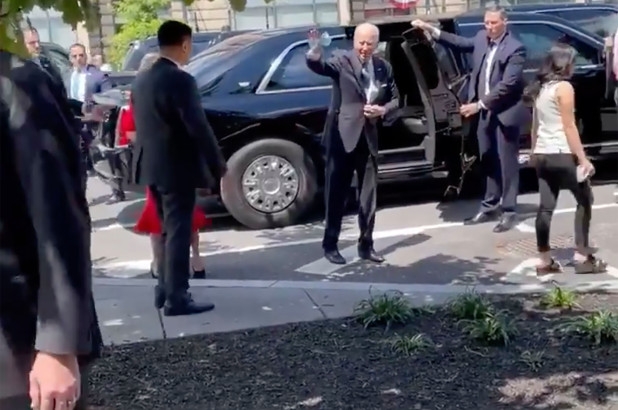 President Joe Biden and Vice President Kamala Harris dined at popular French restaurant Le Diplomate (Photo: NY Post)
Biden received an enthusiastic welcome. He arrived after visiting military graves and warning in a speech that democracy is "in peril" within the US.
The overwhelmingly Democratic DC handed Biden a more than 92 percent victory over Trump in November and spectators cheered as Biden entered and as he exited about 70 minutes later, as reported by NY Post.
WHO gives new names to COVID-19 variants of concern
World Health Organization now using letters of Greek alphabet to identify them
The World Health Organization revealed new names on Monday for COVID-19 variants of concern which have to date been known by multiple names and numbers.
As such, the four variants considered of concern by the UN agency — and known generally by the public as the variants first identified in the U.K., South Africa, Brazil and India, and by sometimes clunky, technical names such as B117 or B1617 — will now been given the letters alpha, beta, gamma and delta according to the order of their detection, as reported by CBC.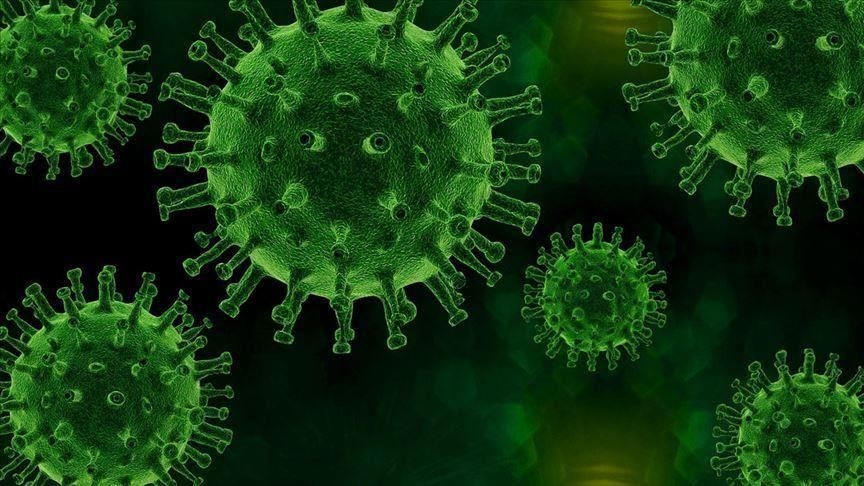 (Photo: Anadolu Agency)
Unlikely Israeli political coalition poised to oust Netayahu
Negotiations continued Monday in Israel over an unlikely political coalition poised to dethrone the country's longest-serving prime minister, Benjamin Netanyahu.
The attempt to put an end to Netanyahu's rule, publicly announced Sunday night by hard-right party leader Naftali Bennett, has been welcomed by a surprising cross-section of left-wing and right-wing Israelis, as Netanyahu and his allies fight fiercely to keep him in power ahead of a looming Wednesday deadline for a new coalition to be reached.
If lawmakers succeed, Bennett, a one-time Netanyahu aide who now heads Israel's tiny Yamina Party, would take the prime minister's seat as head of a coalition government sharing power with centrist politician Yair Lapid, a former TV news anchor and finance minister whose Yesh Atid is the second largest of Israel's many political parties. The two would take turns as prime minister if the fragile coalition manages to hold for long enough, with Bennett going first.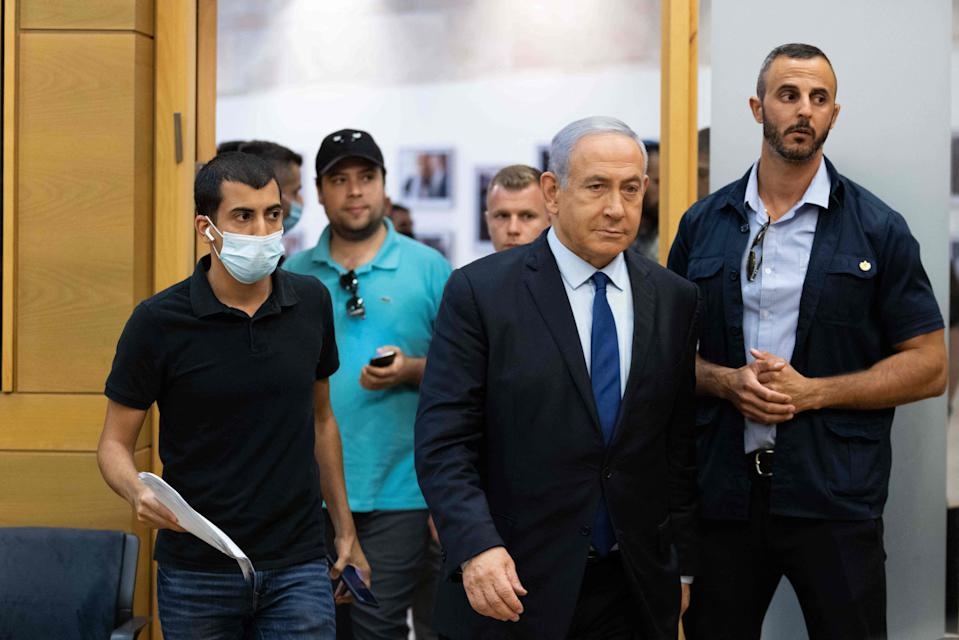 (Photo: Yahoo Finance)
The coalition would combine parties from across the political spectrum that normally disagree on many political issues but have apparently united on the need to move on from the Netanyahu era. Their success may depend on the culturally conservative Arab party known as the United Arab List or Ra'am, which would be the first Arab-led party to participate in a coalition government in Israel.
Bennett and Lapid have until late Wednesday to secure the support of 61 members of the 120-seat Knesset, Israel's parliament. Then, parliament would have to vote in favor of the new government within one week. As the hours tick down, Netanyahu and his allies have unleashed an intense pressure campaign, urging fellow conservatives against endorsing Bennett's proposed government.
After Bennett's announcement Sunday night, Netanyahu made a nine-minute appeal to right-wing Israelis, characterizing the budding coalition as a threat to Israel's security and warning lawmakers not to support what he called a "dangerous, leftist government."
"If you are a right-winger, you do not vote for a left-wing government. That is the simple truth," Netanyahu said. "Don't cheat your voters and yourselves."
Gold Price Forecast – Gold Markets Continue to Grind
Gold markets initially has rallied a bit during the course of the trading session on Monday, albeit in thin liquidity due to the Memorial Day holiday.
Gold markets have initially tried to rally during the trading session on Monday but there was a severe lack of liquidity and therefore it makes quite a bit of sense that we would see the markets struggle a bit to gain any real footing. With the lack of volume, I would not read too much into the candlestick but would rather look at the overall last several days as a sign that we are going sideways in general.
The "golden cross" recently happened, and a lot of traders out there like that signal. The 50 day EMA is rising and reaching towards the downtrend line that we had seen the market break out of, which of course also shows quite a bit of upward momentum. I also like the fact that there is a hammer from the previous session on Friday, so that does suggest that there is a certain amount of support underneath as well.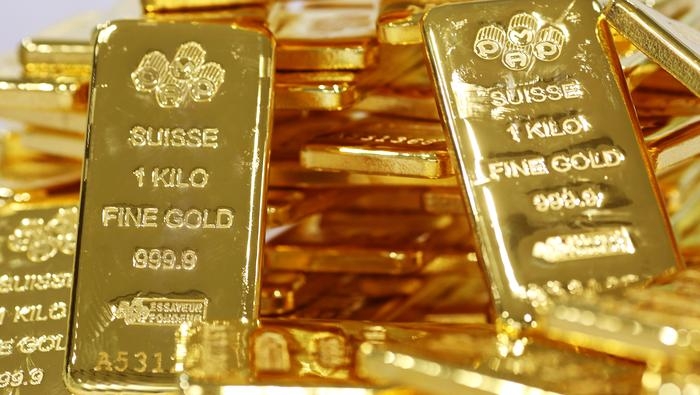 (Photo: Daily FX)
Pay close attention to the US dollar, because if it starts to fall that will help gold rise. Ultimately, the market looks very likely to continue seeing volatility, but given enough time I think that we are probably going to see a lot of chop more than anything else, so I would be cautious about my position size, with an eye on the $1850 level underneath offering support, right along with the previous downtrend line. In fact, it is not until we break down below the $1800 level that I would be a seller of this market, and only if the US dollar suddenly gets quite a bit stronger. At this point, I do not think that is the most likely of outcomes, according to FX Empire.