World breaking news today (May 24): British PM Boris Johnson to wed fiancee Carrie Symonds next summer
Word breaking news today (May 24): British PM Boris Johnson to wed fiancee Carrie Symonds next summer. Meanwhile, Myanmar's military rulers suspend over 125,000 teachers for opposing coup, Bill Gates spotted out for first time since divorce and gold price also make headlines today.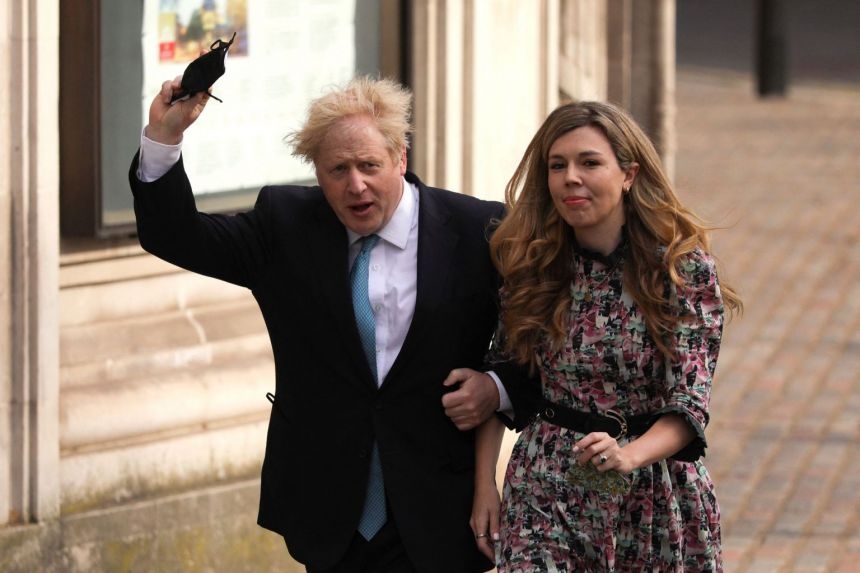 British Prime Minister Boris Johnson and his fiancee Carrie Symonds have sent wedding invitations to family and friends for July 30, 2022. (Photo: AP)
British PM Boris Johnson to wed fiancee Carrie Symonds next summer
Britain's Prime Minister Boris Johnson and his fiancee Carrie Symonds have sent wedding invitations to family and friends for July 30 next year, the Sun reported on Sunday (May 23).
Details of the couple's wedding destination remain a closely guarded secret, according to The Sun.
In February last year, Johnson and his girlfriend Carrie Symonds said they were engaged to be married.
Mr Johnson, 56, and Ms Symonds, 33, have been living together in Downing Street since Mr Johnson became prime minister in 2019.
They share a son named Wilfred Lawrie Nicholas Johnson, born last year.
Mr Johnson, known for his rumpled appearance and flamboyant oratory, was previously married to Ms Marina Wheeler, and they had four children together.
They announced in September 2018 that they had separated and would divorce after 25 years of marriage.
Mr Johnson was also married before Ms Wheeler to Ms Allegra Mostyn-Owen. Ms Symonds will therefore be his third wife, Straits Times reported.
Myanmar's military rulers suspend more than 125,000 teachers for opposing coup
More than 125,000 school teachers in Myanmar have been suspended for joining a civil disobedience movement to oppose the military coup that overthrew the country's elected government in February, an official of the Myanmar Teachers' Federation said.
The suspensions have come days before the start of a new school year, which some teachers and parents are boycotting as part of a campaign that has paralysed the country since the military seized power and cut short a decade of democratic reforms.
A total of 125,900 school teachers had been suspended as of Saturday, said the official of the teachers' federation, who declined to give his name for fear of reprisals. He is already on the junta's wanted list on charges of inciting disaffection.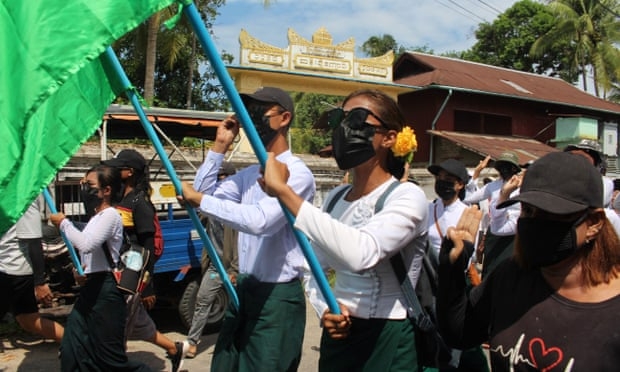 Teachers at a pro-democracy rally in April. Myanmar's ruling junta has now suspended 125,000 educators for opposing the military coup. (Photo: Getty Image)
Myanmar had 430,000 school teachers according to the most recent data, from two years ago, Guardian reported.
"These are just statements to threaten people to come back to work. If they actually fire this many people, the whole system will stop," said the official, who is also a teacher. He said he had been told that the charges he faces would be dropped if he returns.
Bill Gates spotted out for first time since divorce announcement
Bill Gates was spotted on the streets of New York City for the first time since his bombshell divorce announcement — and he has yet to ditch his wedding ring.
The Microsoft co-founder was seen leaving the Greenwich Hotel in the West Village neighborhood on Saturday afternoon after touching down the day before at Newark Airport in New Jersey with a group of travel companions, The Sun reported.
Despite announcing his split from his wife Melinda, a wedding band was clearly visible on his left ring finger.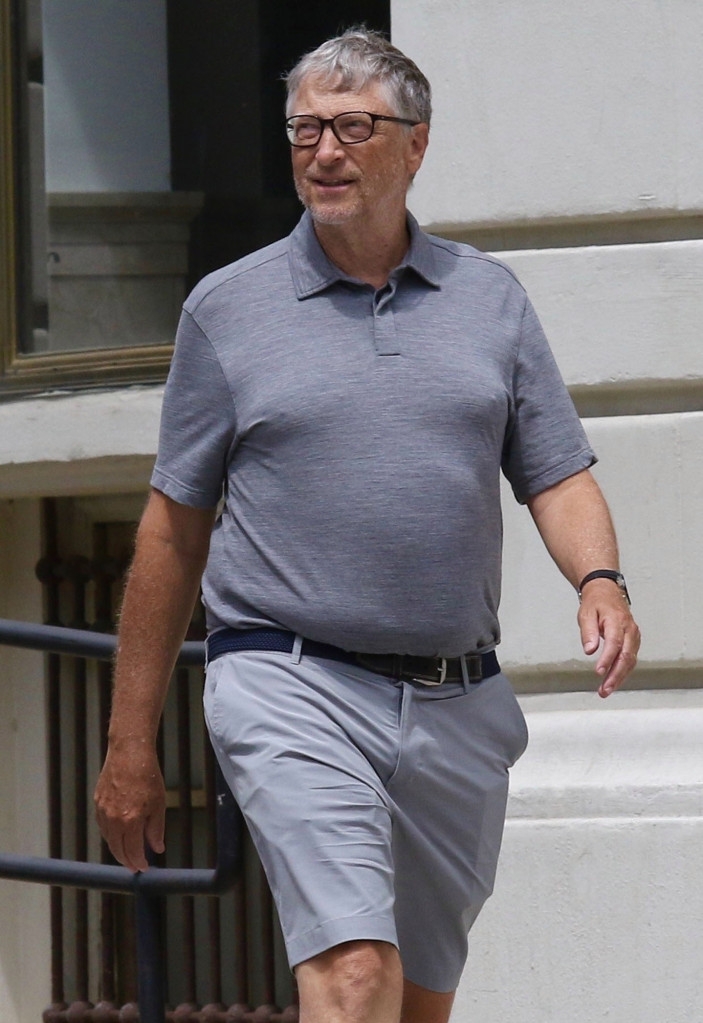 Bill Gates was seen sporting an unshaved look. (Photo: NY Post)
The billionaire tech mogul wore a gray polo shirt, navy pants, black shoes and with a sweater tied around his waist as he jumped into a white SUV.
New photos also showed him beaming without a mask as he visited trendy eatery Nobu 57 on Saturday with a young woman believed to be his daughter, Phoebe, 18 and security detail.
The Big Apple trip was the first time that he had been seen in public since he announced his divorce earlier this month from his wife of 27 years, according to NY Post.
Italy: Several dead after cable car accident
Fourteen people have died and a child injured after a cable car crashed to the ground near Verbania, in the Piedmont region of northern Italy.
Italian authorities said 14 people were killed on Sunday when a cable car plunged 20 meters (65 feet) to the ground near the northern city of Verbania.
The tragedy happened near the top of the Stresa-Mottarone line that links Lake Maggiore with a nearby mountain.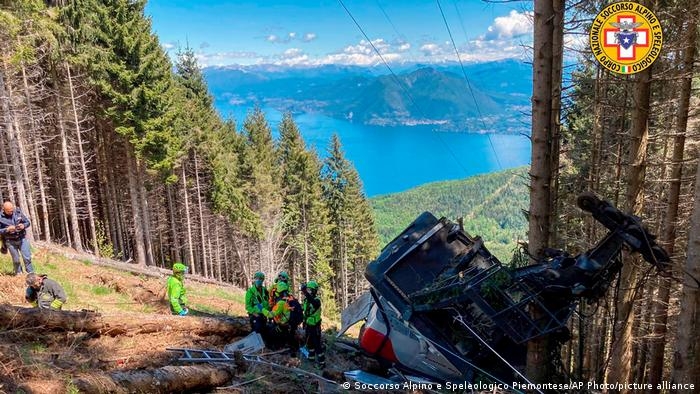 A rescue team by the wreckage of a cable car after it collapsed near the summit of the Stresa-Mottarone line (Photo: AP)
Two children were taken to the hospital with severe injuries, and one of them later died, officials said.
The victims are thought to include foreign nationals.
Officials said some of the victims were found trapped inside the car, with others thrown out into the woods.
Images show debris from the crushed cabin in a wooded area where a steep slope makes access difficult, as reported by DW.
Gold price forecast: gold soars towards resistance at multi-month high
Gold prices rallied for a third consecutive week with XAU/USD up more than 1.5% after breaking to fresh multi-month highs. Gold has now rallied more than 12.6% off the March / yearly low and while the broader focus remains weighted to the topside, the rally may be maturing here as we head into the close of month. These are the updated targets and invalidation levels that matter on the gold weekly charts. Review my latest Weekly Strategy Webinar for an in-depth breakdown of this gold technical setup and more.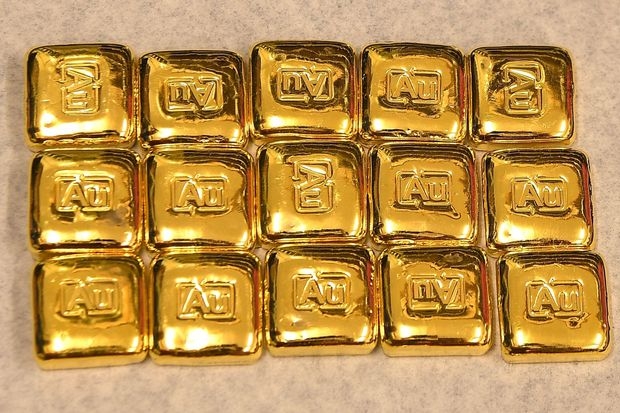 (Photo: Market Watch)
In last week's Gold Weekly PriceOutlook we noted that XAU/USD was within striking distance of the 2021 high-week reversal-close at 1849 with a topside breach, "needed to mark resumption with such a scenario exposing subsequent objectives into the yearly open at 1898 and key resistance at the 2011 high-close / 61.8% Fibonacci retracement at 1909/23." The rally persisted into the weekly open with gold registered a high at 1890 before pulling back on Friday. Although the trade remains constructive, the immediate advance may be vulnerable in the days ahead.
Key topside resistance remains unchanged 1909/23- look for a larger reaction there IF reached with a breach / close above needed to keep the long-bias viable towards the objective yearly high at 1959. Initial weekly support rests at 1849 backed by the 52-week moving average at ~1840 and the 2012 high at 1795- both areas of interest for possible downside exhaustion IF reached. Broader bullish invalidation now raise d to the monthly open / low at 1764, Daily FX said.