World breaking news today (May 25): Military arrest Mali's president, prime minister and defence minister
World breaking news today (May 25): Military arrest Mali's president, prime minister and defence minister. Meanwhile, 300-metre-high skyscraper in China wobbles, over 200 injured when two trains collide in Malaysian capital and gold price also make headlines today.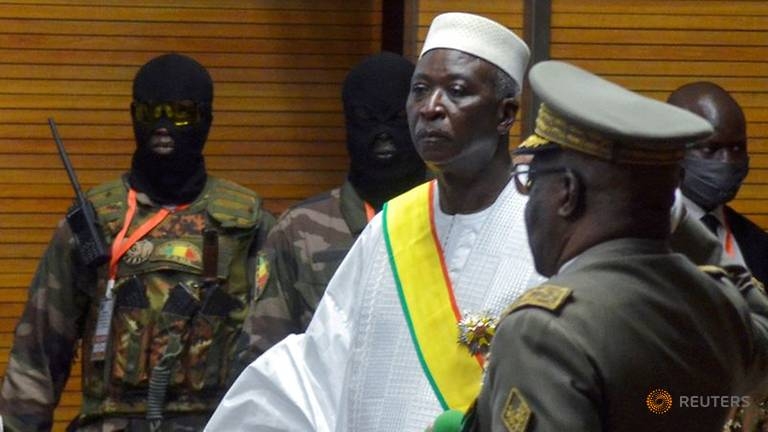 The new interim president of Mali Bah Ndaw is sworn in during the Inauguration ceremony in Bamako, Mali, on Sep 25, 2020. (Photo: Reuters)
Military arrest Mali's president, prime minister and defence minister
Military officers in Mali arrested the president, prime minister and defence minister of the country's interim government on Monday after a cabinet reshuffle, multiple diplomatic and government sources told Reuters.
President Bah Ndaw, Prime Minister Moctar Ouane and defence minister Souleymane Doucoure were all taken to a military base in Kati outside the capital Bamako, the sources said.
The arrests bring further uncertainty to the West African country after a military coup in August overthrew President Ibrahim Boubacar Keita.
Ndaw and Ouane had been tasked with overseeing an 18-month transition back to civilian rule after the takeover, but many inside government and the opposition worried about the military's hold over key positions.
The arrests occurred after the announcement of a change in government in which two members of a military junta that seized power in August were replaced, as reported by Reuters.
Panic as 300-metre-high skyscraper wobbles in China
One of China's tallest skyscrapers was evacuated on Tuesday after it began to shake, sending panicked shoppers scampering to safety.
The near 300 metre (980ft) high SEG Plaza in Shenzhen, southern China, inexplicably began to shake at around 1pm, prompting an evacuation of people inside while pedestrians looked on open-mouthed, according to Guardian.
The building was closed by 2.40pm, according to local media reports.
Completed in 2000, the tower is home to a major electronics market as well as various offices in the centre of one of China's fastest-growing cities.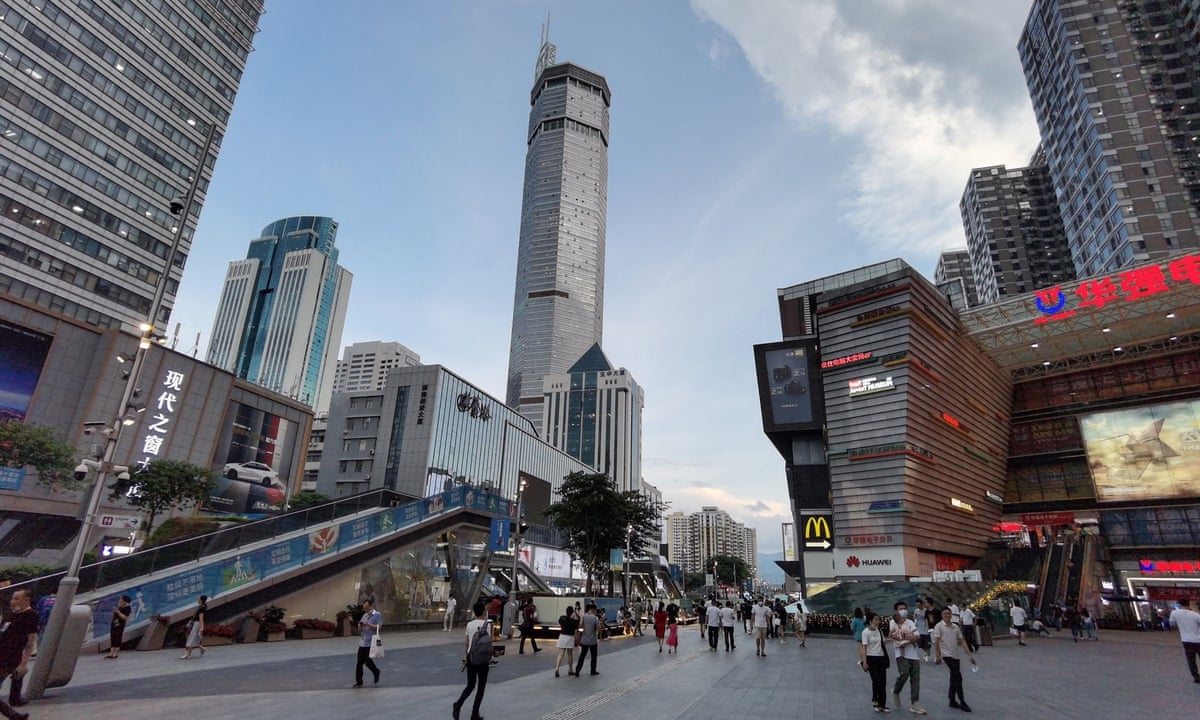 (Photo: Guardian)
Officials are investigating what caused the tower in the city's Futian district to wobble, according to a post on the Twitter-like Weibo platform.
"After checking and analysing the data of various earthquake monitoring stations across the city, there was no earthquake in Shenzhen today," the statement said.
The district said in another statement later on Tuesday that everyone inside had been safely evacuated and that no further movements of the building had been detected.
Experts "found no safety abnormalities in the main structure and surrounding environment of the building", and the interior and exterior components of the building appeared undamaged, the district said.
More than 200 injured when two trains collide in Malaysian capital
More than 200 people were injured in Malaysia on Monday when two metro light rail trains collided in an underground tunnel close to the Petronas Twin Towers in the capital Kuala Lumpur, officials said.
The incident occurred at around 8.45 p.m. (1245 GMT) when one of the trains, which was empty after being repaired, collided head-on with another train carrying 213 passengers traveling in the opposite direction on the same track, district police chief Mohamad Zainal Abdullah said.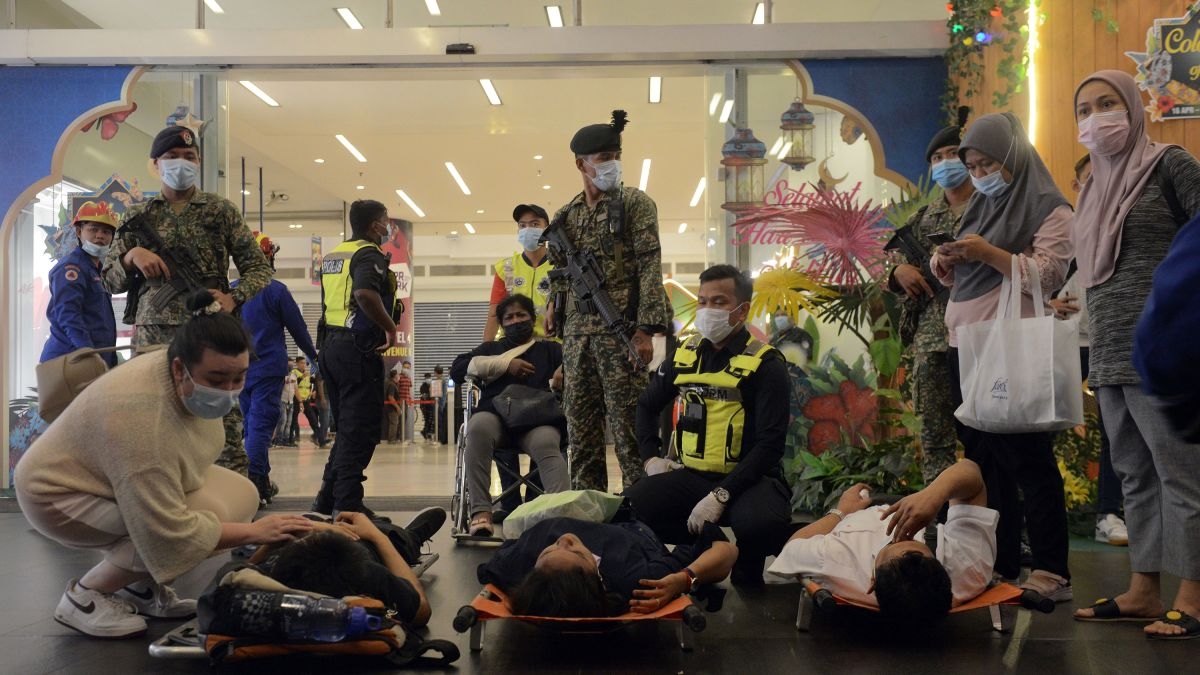 (Photo: CNN)
Forty-seven people were severely hurt and 166 others sustained minor injuries, he told reporters. The crash occurred in a section of tunnel about 100 metres (330 feet) away from the KLCC station outside the Petronas towers.
Videos and photos of the incident posted on social media showed several bleeding commuters and broken glass panels inside the trains, operated by Prasarana Malaysia Berhad, NBC News reported.
Accusations of treason as Samoan MPs hold swearing-in ceremony outside parliament and declare new PM
In dramatic scenes in the Pacific country of Samoa, MPs have convened an ad hoc swearing-in ceremony outside parliament and declared their party's leader the new prime minister.
The move came after the caretaker government refused to convene parliament on Monday to allow a transition of power, locking the prime minister-elect and her supporters out of the parliament building.
In an unprecedented move, prime minister-elect Fiame Naomi Mata'afa took the oath of office in a tent outside the locked parliament, with her party then announcing on social media that she was the new prime minister of Samoa.
Samoa's parliament was due to convene on Monday to swear in a new government, more than a month after a knife-edge election, which has been followed by legal challenges, the calling of a second vote, and intense constitutional manoeuvring.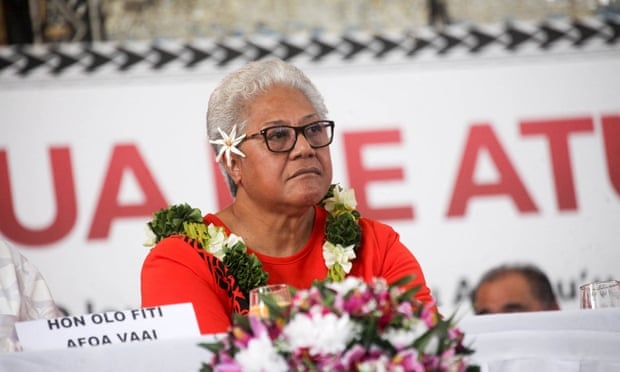 Fiame Naomi Mata'afa was set to become the country's first female prime minister, after her party won a knife-edge election last month. (Photo: Getty Images)
The election was the most closely-fought in the country's history and had the Human Rights Protection Party (HRPP), which has ruled Samoa for 39 years, challenged by the insurgent Faatuatua i le Atua Samoa ua Tasi (FAST) party, which was founded in June 2020.
After weeks of manoeuvrings by HRPP, the country's supreme court ordered the parliament on Sunday to convene on Monday and allow the new parliament to be sworn in, which would have ended the country's electoral drama and meant Fiame Naomi Mata'afa, the leader of FAST, would become the country's first female prime minister, according to Guardian.
Gold price forecast: gold markets go sideways
Gold markets continue to chop back and forth as we are essentially waiting on some type of catalyst to get moving in one direction or the other.
It is worth noting that gold has recently broken above a significant trend line, but since then we have essentially been stagnant. That should not be a huge surprise, as the market has looked at the overall move to the upside with a bit of suspicion. Remember, the market is likely to continue to see a lot of questions about gold up in this area, as we are approaching the $1900 level, FX Empire reported.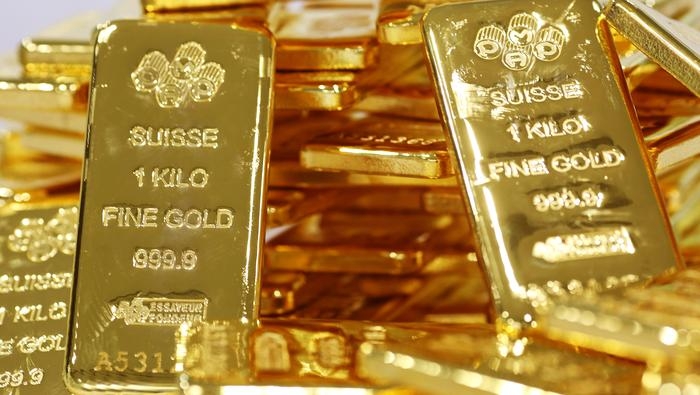 (Photo: Daily FX)