World breaking news today (June 6): Kim Jong-un reappears in public after one-month absence
World breaking news today (June 6): North Korean leader Kim Jong-un reappears in public after one-month absence. Meanwhile, Twitter in Nigeria suspended 'indefinitely', China slams US and EU Hong Kong Tiananmen candles and gold price also make headlines today.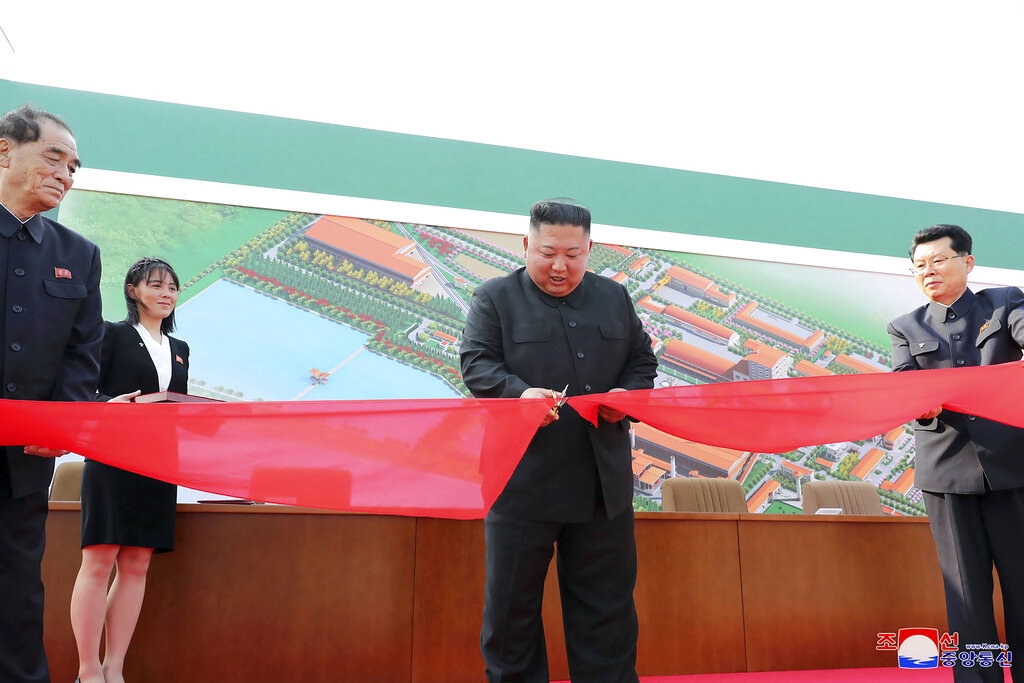 (Photo: Loop News)
North Korean leader Kim Jong-un reappears in public after one-month absence
North Korean leader Kim Jong-un made his first public appearance in about a month, with state media showing him at a party meeting that discussed ways to improve the country's deteriorating economy.
Kim, wearing his signature black Mao suit, said it was time to take "additional state measures for solving pending problems urgent for the economic work and people's living", according to official Korean Central News Agency on Saturday. A plenary meeting of the Central Committee of the Party will be held this month.
Kim also reviewed the "execution of major policy tasks in different fields" in the meeting, the state media said.
Experts said North Korea's approach to reopening dialogue with South Korea and the US could also be discussed at the plenary meeting, after US President Joe Biden and South Korean President Moon Jae-in met in Washington last month.
"The North will likely resume dialogue with the South first in order to fathom Biden's thoughts through President Moon," said Moon Chung-in, former presidential adviser for security and foreign affairs to the South Korean president.
"It is likely that Kim Yo-jong [Kim Jong-un's sister] may issue a statement later this month, stating the North's intention to come back to dialogue," he said, adding that the North Korean leader could again meet President Moon at the border truce village of Panmunjom as they did secretly in 2018, as reported by SCMP.
Twitter in Nigeria suspended 'indefinitely' over President's deleted tweet
Nigeria's government said on Friday it was suspending Twitter's operations indefinitely, two days after the social media giant deleted a tweet from President Muhammadu Buhari's account for violating its rules.
Twitter was still working in Africa's most populous country soon after Friday's statement, which triggered immediate criticism from rights groups and analysts about freedom of expression.
Nigeria's information ministry said Twitter was "suspended, indefinitely," because of "persistent use of the platform for activities that are capable of undermining Nigeria's corporate existence".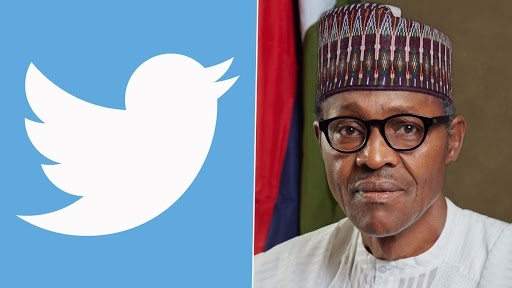 (Photo: Fresh headlines)
When asked about the decision, ministry special assistant Segun Adeyemi told AFP: "I can't answer technicalities... operations will be suspended indefinitely."
The ministry also announced the suspension on its own Twitter account though it gave no details on when the decision would take effect or what form the suspension would take.
"The announcement made by the Nigerian Government that they have suspended Twitter's operations in Nigeria is deeply concerning," the company said in a statement.
"We're investigating and will provide updates when we know more."
The ministry did not give details about what activities were threatening Nigeria.
But Twitter on Wednesday deleted a remark on Buhari's account for violating regulations, after he referred to the country's civil war in a warning about recent unrest in the southeast, according to Gadgets.
'Absolutely intolerable': China slams US and EU Hong Kong Tiananmen candles
China has berated the US and EU consulates in Hong Kong for displaying candles to commemorate the Tiananmen Square massacre , blasting it as a "clumsy political show" to destabilise the city.
Candles were seen lit in the windows of the US consulate building, which is next to the residence of Hong Kong's Beijing-appointed leader Carrie Lam, and the European Union's office on Friday night.
The missions also posted photographs of their candlelit Tiananmen memorials on social media.
"Any attempt to exploit Hong Kong to carry out infiltration or sabotage activities against the mainland crosses the red line ... is absolutely intolerable," a spokesperson for the Hong Kong office of China's foreign ministry said on Saturday.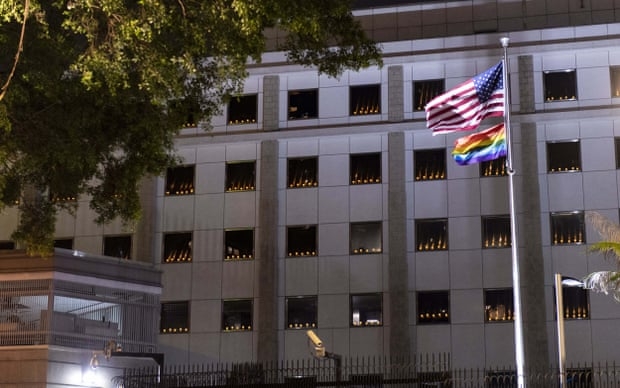 The US consulate in Hong Kong was lit with 400 candles as a memorial to the Tiananmen Square crackdown in 1989. (Photo: Shutterstock)
"We again urge the organs of relevant countries in Hong Kong to immediately ... stop meddling with Hong Kong affairs and China's internal affairs at large, and avoid playing with fire."
For three decades in Hong Kong, huge crowds, often tens of thousands strong, have held candlelit vigils on 4 June for those killed in 1989 when tanks and troops crushed pro-democracy protests in Beijing.
Crowds have swelled in recent years as Hong Kongers grapple with Beijing's increasingly assertive rule.
However this year's vigil was banned at a time when Hong Kong authorities are carrying out a sweeping clampdown on dissent following huge and often violent democracy protests two years ago, Guardian reported.
NASA director promotes UFO investigation
The NASA director Bill Nelson encouraged a deeper researcher on UFO, admitted not to exclude alien hypotheses to Earth.
In the interview with CNN on June 3, Bill Nelson, the inheritance in early May, said that even the senior leaders of the US Aviation and Universe Agency (NASA) did not know flying objects.
Nelson added that he did not believe the UFO was evidence to show aliens to Earth.
Director NASA Bill Nelson in Washington on June 2.
Nelson's comment has to think of findings in the new Pentagon's new report, which is expected to be announced later this month.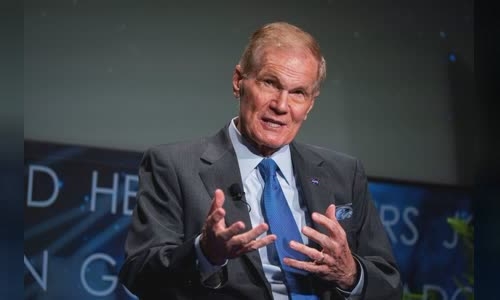 (Photo: Stream News)
We don't know if they are from outside the earth or not, if it is an enemy or optical phenomenon, Nelson said.
NASA press secretary Jackie McGuinness said Nelson did not establish a full-time group to start investigating UFOs.
Do not really have many data and scientists should be free to monitor these clues without stigma, McGuinness said, acknowledges that UFO research may be considered negative and associated with negative theory, Stream News reported.
Gold price forecast – gold snaps four-week rally
Gold prices snapped a four-week wining steak into the open of June trade with XAU/USD off more than 0.8% after reversing off a key technical confluence zone. While the broader outlook remains tilted to the topside, the advance may yet be vulnerable near-term while below this key threshold.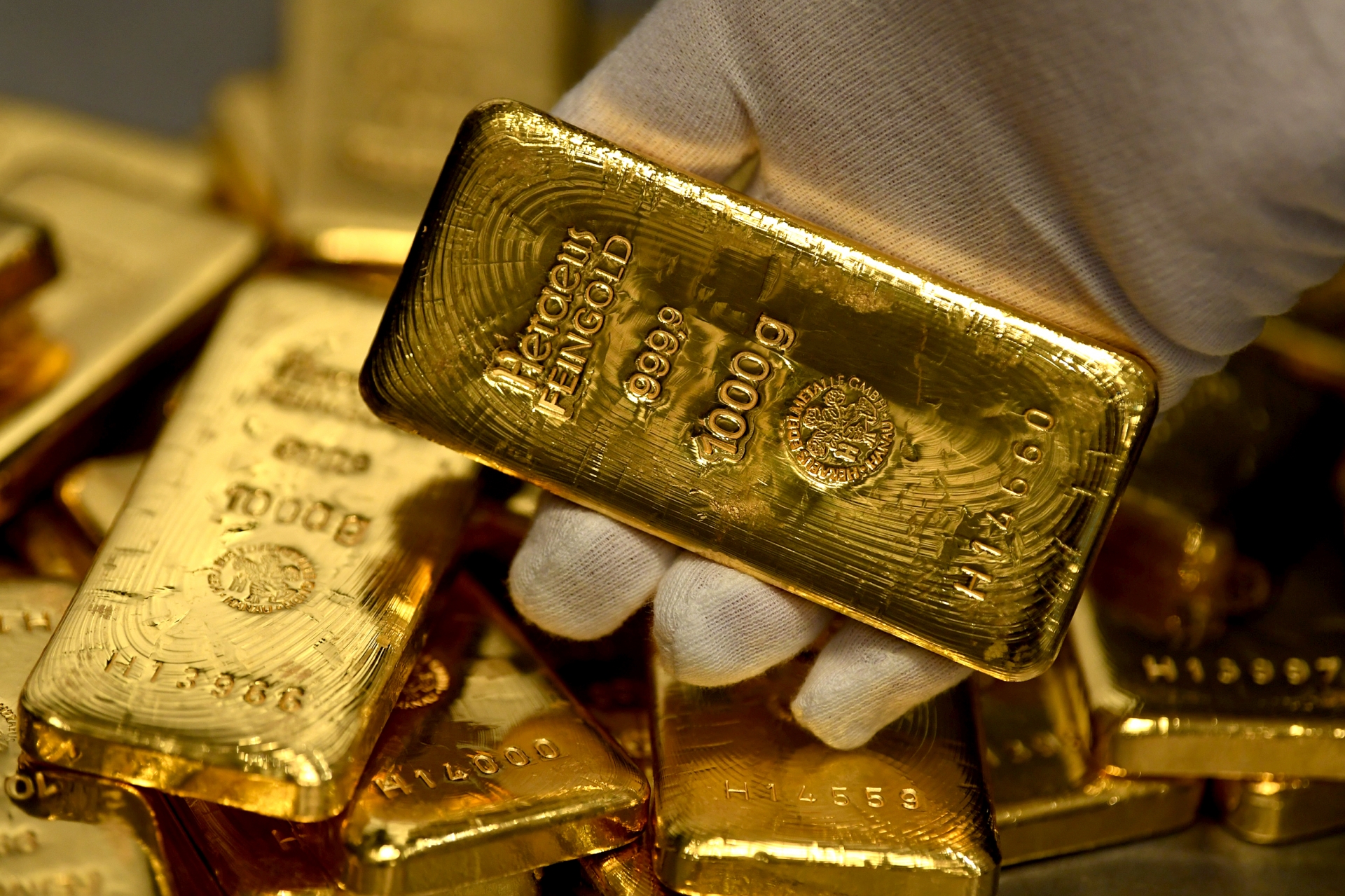 (Photo: NBC News)
These are the updated targets and invalidation levels that matter on the gold weekly charts on the heels of today's US Non-Farm Payroll (NFP) release. Review my latest Weekly Strategy Webinar for an in-depth breakdown of this gold technical setup and more, Daily FX said.