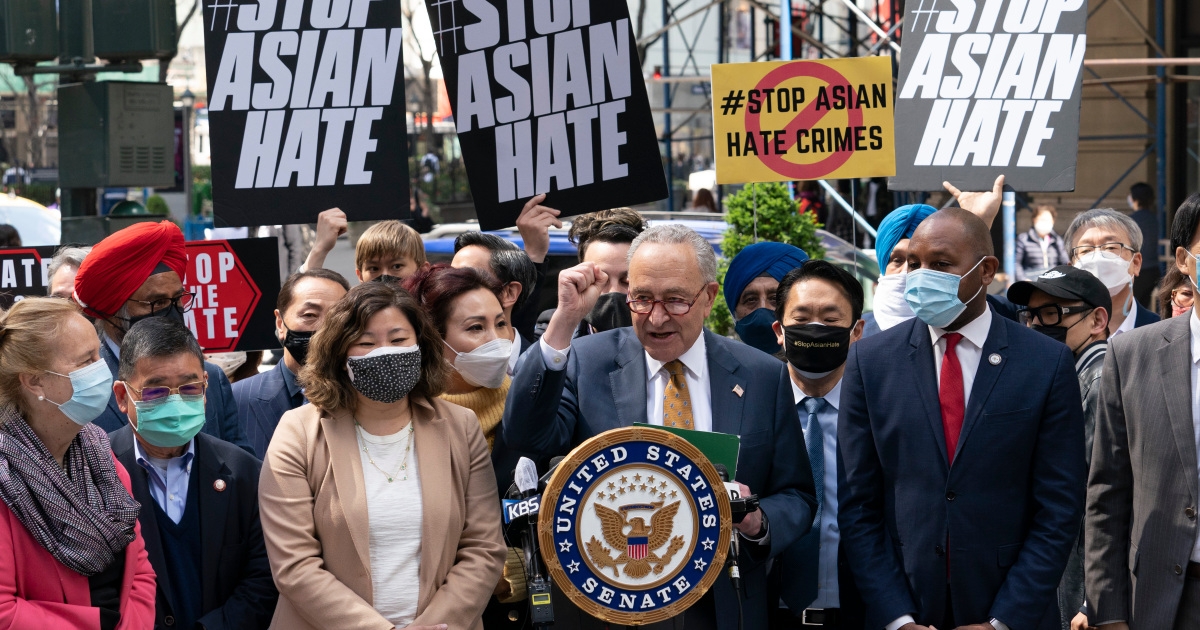 (Photo: AL Jazeera)
House passes anti-Asian hate crimes bill
The House on Tuesday passed a Senate bill with a 364 to 62 vote to address the rise in anti-Asian hate crimes during the Covid-19 pandemic.
The legislation, which the Senate passed in a 94-1 vote last month, directs the Department of Justice to expedite the review of Covid-related hate crimes that were reported to law enforcement agencies and help them establish ways to report such incidents online and perform public outreach.
The bill, which Sen. Mazie Hirono, D-Hawaii, introduced in March alongside Rep. Grace Meng, D-N.Y., also directs the attorney general and the Department of Health and Human Services to issue best-practices guidance on how to mitigate racially discriminatory language in describing the pandemic.
The bill's passage in the Democratic-controlled House paves the way for it to head to President Joe Biden's desk for his signature. White House press secretary Jen Psaki tweeted that the president was "pleased" the measure had passed and "looks forward to signing this important legislation into law at the White House later this week."
All 62 "no" votes were from Republican lawmakers. Rep. Chip Roy, R-Texas, said on the House floor ahead of the vote that he didn't support the measure because he didn't think it would be effective. "We can't legislate away hate," Roy said.
Ahead of the vote, House Democrats maintained the legislation will address and help prevent the spate of attacks against Asian Americans. Meng, who represents a district in Queens with a large Asian-American population, said her community has faced "despicable and sickening acts of hate and violence" over the last year and a half.
House Speaker Nancy Pelosi, D-Calif., said at the event Tuesday that the measure will "strengthen our defenses to prevent reports and combat" violence against Asian Americans as well as build on actions taken by Biden, NBC News reported.
Gaza's only Covid testing lab destroyed in Israeli strikes
Heavy air strikes and rocket fire in the Israel-Gaza conflict claimed more lives on both sides Tuesday as tensions flared in Palestinian "day of anger" protests in Jerusalem and the West Bank.
The UN Security Council was to hold an emergency meeting amid a diplomatic push to end the fighting, as Prime Minister Benjamin Netanyahu vowed Israel would continue its military onslaught on the coastal enclave "as long as necessary".
the Israel-Gaza conflict claimed more lives on both sides Tuesday as tensions flared in Palestinian "day of anger" protests in Jerusalem and the West Bank.
The UN Security Council was to hold an emergency meeting amid a diplomatic push to end the fighting, as Prime Minister Benjamin Netanyahu vowed Israel would continue its military onslaught on the coastal enclave "as long as necessary".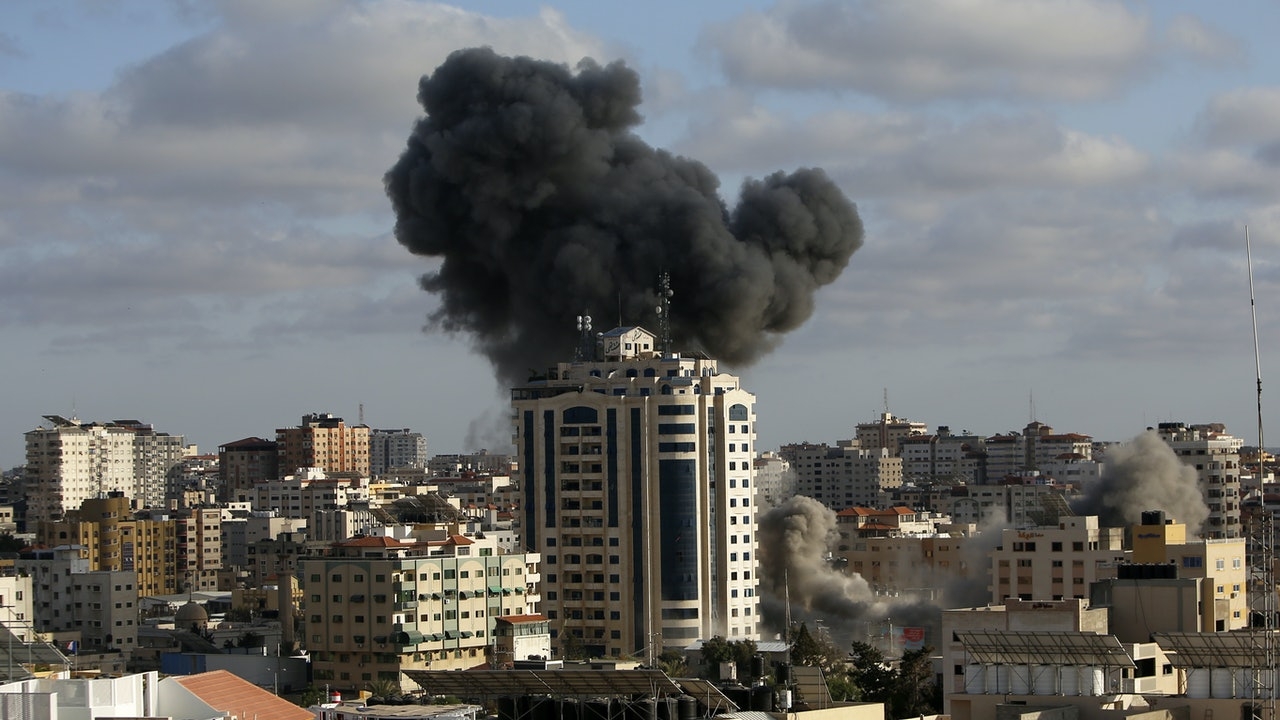 An Israeli air strike had hit a building in Gaza city on May 17 (Photo: AP)
Israeli forces and protesters meanwhile clashed at multiple flashpoints across the occupied West Bank and in east Jerusalem, hospitalising scores after Palestinians took to the streets in solidarity with their besieged counterparts in Gaza.
Israel's intense bombing campaign on Gaza has killed 213 Palestinians, including 61 children, and wounded more than 1,400 people in Gaza in more than a week of fighting against Islamist group Hamas, according to the health ministry in Gaza, according to India Today.
The death toll on the Israeli side rose to 12 when a volley of rockets Hamas fired at the southern Eshkol region killed two Thai nationals working in a factory and wounded several others, police said.
Israeli strikes that again sent fireballs, debris and black smoke into the sky have levelled homes and multi-story towers, cratered roads and left two million Palestinians in Gaza desperate for reprieve.
Spain, Morocco square off after 8,000 migrants arrive by sea
Spain deployed its military to the Moroccan border Tuesday and expelled nearly half of the thousands of migrants who jumped fences or swam onto European soil over two days after Rabat loosened border controls amid a deepening diplomatic spat.
Overwhelmed soldiers separated the adults from the young and carried children in their arms while Red Cross workers helped an endless trickle of migrants who were emerging from the water shivering and exhausted. One unconscious woman laid on the sand before she was carried away on a stretcher.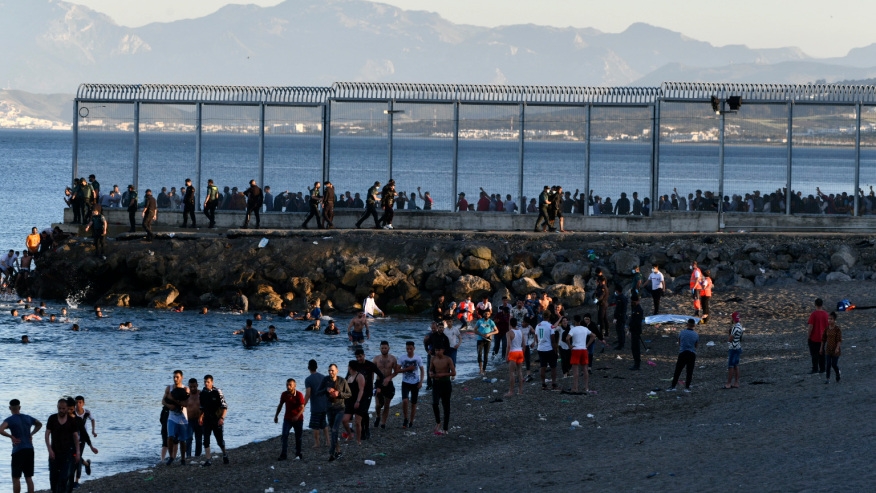 People from Morocco swim and walk into the Spanish territory at the border of Morocco and Spain, at the Spanish enclave of Ceuta on Monday, May 17, 2021. Authorities in Spain say that around 1,000 Moroccan migrants have crossed into Spanish territory (Photo: AP)
The sudden influx of migrants has fueled the diplomatic spat between Rabat and Madrid over the disputed Western Sahara region and created a humanitarian crisis for Ceuta, the Spanish city of 85,000 in North Africa on the Mediterranean Sea, separated from Morocco by a double-wide, 10-meter (32-feet) fence.
By Tuesday afternoon, nearly 8,000 sea-soaked people had crossed the border into the city since early Monday, the Spanish government said, including some 2,000 thought to be teenagers. The number getting in slowed after Spain deployed additional police officers and soldiers, but the arrivals didn't stop even when anti-riot police on the Moroccan side dispersed crowds of people hoping to cross over.
At least 4,000 were returned to Morocco, according to Spain's Interior Ministry. Morocco and Spain signed an agreement three decades ago to expel all those who swim across the border.
Yet many arriving Tuesday were sub-Saharan Africans who often migrate to flee poverty or violence at home. Spain has agreements to return some of those migrants to their native countries, but not all of them, according to KSNT.
Powerful cyclone batters Indian region already grappling with Covid-19
Mumbai authorities closed the airport and urged people to stay indoors, shifting about 600 Covid-19 patients in field hospitals "to safer locations", while sea levels swelled as high as three metres (10 feet) near the seaside town of Diu.
A monster cyclone was lashing India Tuesday, with powerful winds and driving rain leaving at least 20 people dead and interrupting the vaccine programme the country urgently needs to get its spiralling Covid-19 outbreak under control.
Cyclone Tauktae battered swathes of the vast nation, sending huge waves crashing onto its shores, turning streets into rivers and forcing hundreds of thousands of people to flee.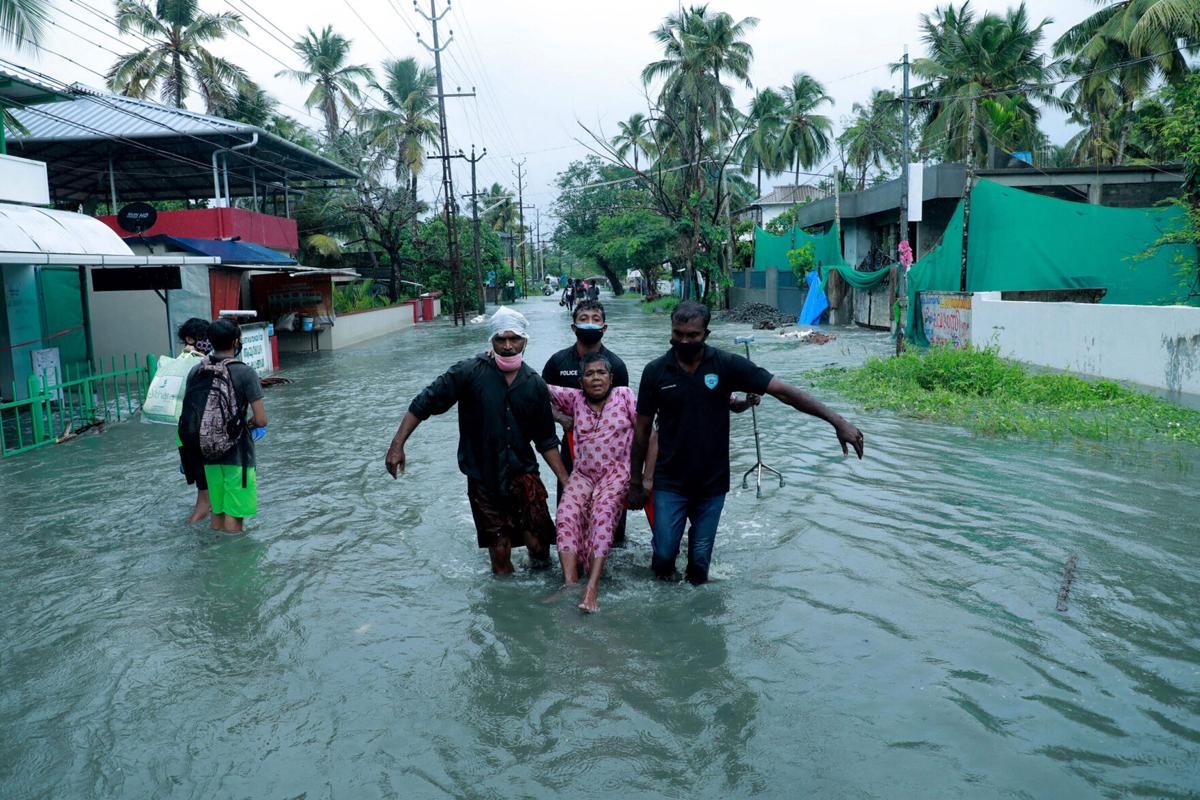 (Photo: AFP)
The colossal swirling system -- the biggest to hit the region in decades -- claimed lives in Kerala, Goa, Maharashtra and Gujarat as savage winds swept through flimsy homes and uprooted trees and electricity pylons.
Two navy ships and helicopters were deployed to assist in search and rescue operations for a barge carrying 273 people when it started drifting on Monday as strong winds battered the country's western coast, sending huge waves crashing onto its shores and turning roads into rivers, as reported by France 24.
Gold price forecast: Gold break out as bulls take charge, FOMC minutes eyed
Gold bulls remain in control with the precious metal closing above its 200DMA for the first time since early February. The combination of lower real yields and a softer USD, which has broken below the psychological 90.00 handle has underpinned this latest move in gold. With that said, the move above trendline resistance puts 1875 in focus, which marks the mid-January high. A break above this level and the door opens up to a test of 1900, while there is little in the way until 1960-65. As I have highlighted previously, the key indicator to track for the direction in gold is real yields, with increasingly negative real yields, gold supportive.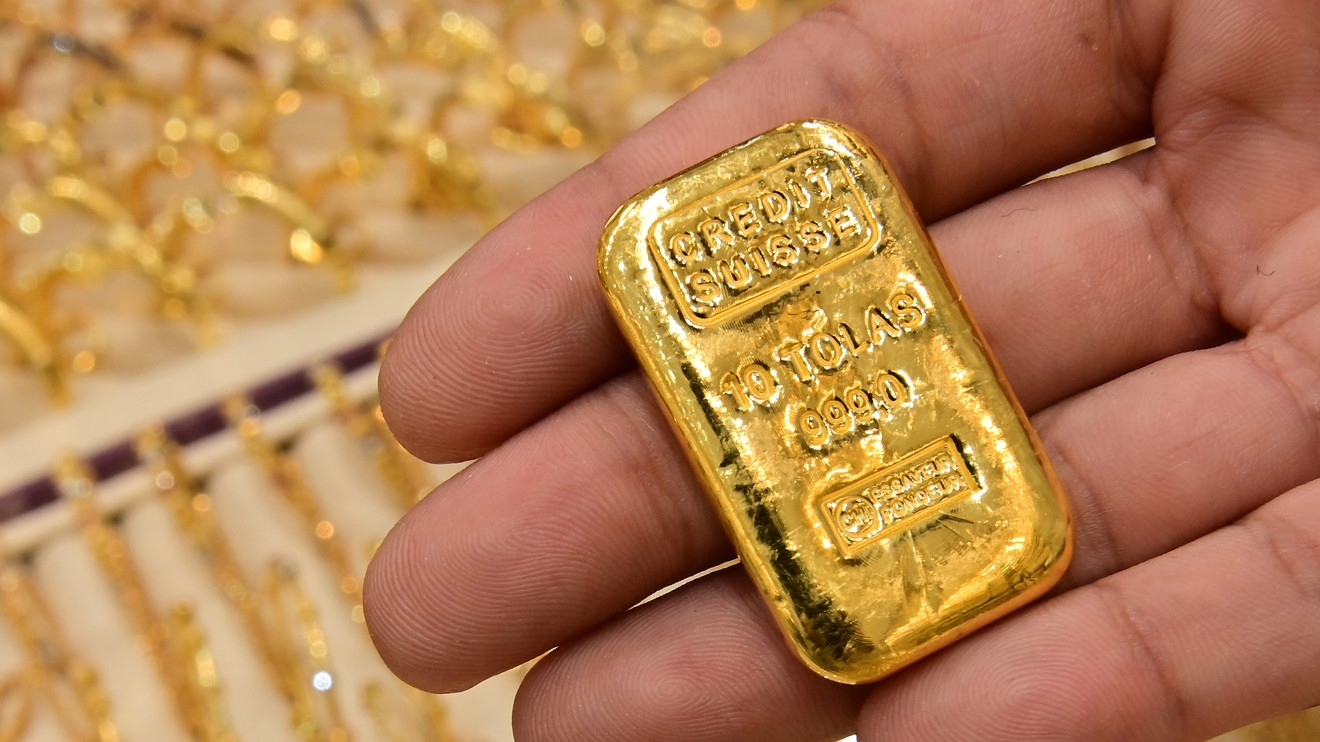 (Photo: Market Watch)
As mentioned above, the initial focus is on resistance at 1875, where a break above puts 1900 in focus. Looking ahead, aside from the USD downtrend, the precious metal will likely take its cue from the upcoming Fed meeting minutes, however, should the minutes highlight any hawkish dissenters opting for a consideration of tapering QE in the near future, this could take some of the shine from gold, pushing the precious metal back to support at 1844, as reported by Daily FX.
Jasmine Le