World breaking news today (May 18): Six rockets fired from Lebanon fall short of Israel border
World breaking news today (May 18): Six rockets fired from Lebanon fall short of Israel border. Meanwhile, U.S., allies coordinate new sanctions on Myanmar junta, Shahid Jameel quits as head of virus genome sequencing group and gold price also make headlines today.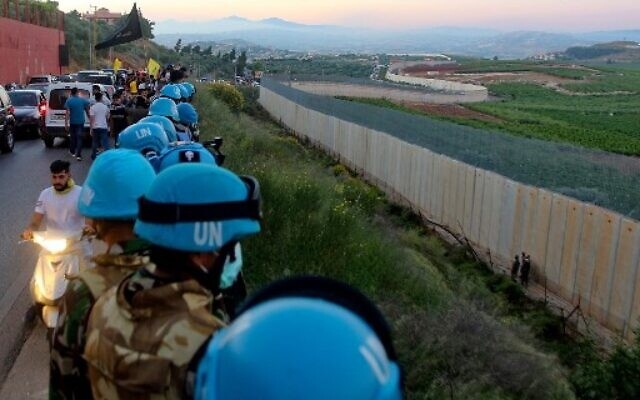 United Nations peacekeeping force in Lebanon (UNIFIL) soldiers stand along the border wall with Israel, in the Lebanese village of Adaiseh, on May 15, 2021 (Photo: AFP)
Six rockets fired from Lebanon fall short of Israel border
Six rockets were fired from Lebanon toward Israel late Monday, but they apparently fell short of the border fence. The IDF responded with artillery fire, the army said.
The rockets triggered warning sirens in some communities near the border and the army later ordered communities within 4 kilometers (2.5 miles) of the northern border to open bomb shelters.
There were no injuries reported.
A Lebanese military source told AFP three rockets had been fired from southern Lebanon towards Israel.
"Three Grad-type rockets were fired from the Shebaa Farms area," not far from the Israeli border, the Lebanese military source said.
The United Nations peacekeeping force along the border, UNIFIL, said early Tuesday that the Israel-Lebanon border is now calm.
This was the third time that rockets have been fired from Israel's northern neighbors in recent days and comes as intense fighting between Israel and Gazan terrorists continued for an eighth day, amid protests across the Arab world against Israel's actions there and in Jerusalem, according to Times of Israel.
U.S., allies coordinate new sanctions on Myanmar junta
The United States, United Kingdom and Canada on Monday imposed new sanctions targeting Myanmar's junta, increasing pressure on the military in the latest in a series of punitive actions since it took power in a Feb. 1 coup.
The United States targeted the governing State Administrative Council (SAC) and 13 officials, the move freezing any U.S. assets of those listed and generally bars Americans from dealing with them.
Canada said it imposed additional sanctions on individuals and entities tied to the Myanmar armed forces, while Britain announced sanctions against state-owned enterprise Myanmar Gems Enterprise which was included in previous U.S. sanctions.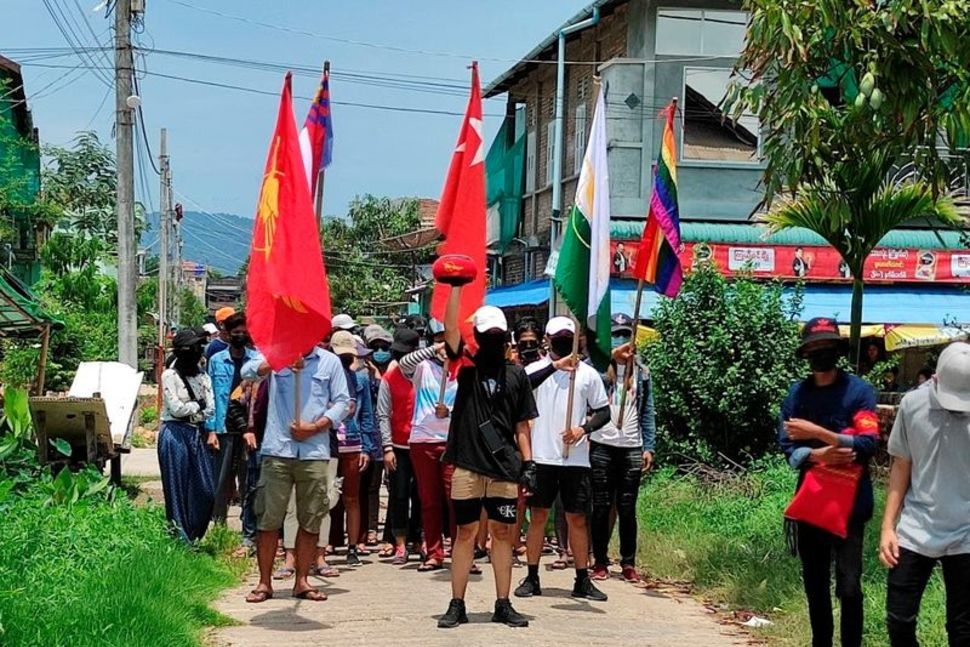 Demonstrators carry flags as they march to protest against the military coup, in Dawei, Myanmar April 27, 2021. (Photo: Reuters)
The Southeast Asian country, also known as Burma, has been in crisis since the military seized power from Aung San Suu Kyi's elected government, with near daily protests and a crackdown by the junta in which hundreds of people have been killed.
Western nations have led condemnation of the junta and applied limited sanctions. The junta's allegations of irregularities in an election won by Suu Kyi's party in November were rejected by the electoral commission.
U.S. Secretary of State Antony Blinken said the junta had made no attempt to restore Myanmar's path to democracy, and called on all countries to consider measures such as arms embargos and ending commercial cooperation with military-owned entities.
He also urged the military to immediately cooperate with the United Nations and Members of the Association of Southeast Asian Nations (ASEAN) to implement a five-point plan reached by consensus last month, which includes an end to violence and dialogue between the military and its opponents.
The U.S. sanctions list included four members of the SAC and nine other officials the Treasury said were key members of Myanmar's military government, including the governor of the central bank and the chairman of the military-appointed electoral body, the Union Election Commission.
The move appeared to be the first time Washington has targeted civilian officials who are working with the junta, although some of them are retired military officers, Reuters reported.
Philipines' Duterte issues gag order on cabinet over South China Sea spat
Philippine President Rodrigo Duterte barred his cabinet from talking about the South China Sea in public on Monday after weeks of strong rebukes by his ministers against China's conduct in the contested waters.
Tensions between the Philippines and its giant neighbour have escalated since March, with Manila filing daily diplomatic protests over the presence of hundreds of Chinese fishing vessels in disputed portions of the South China Sea.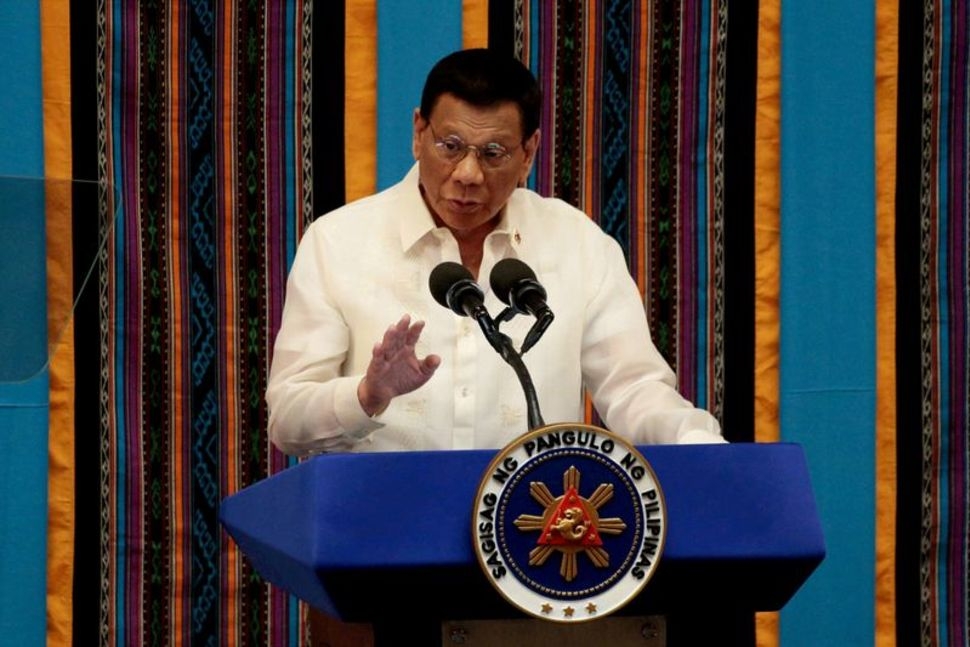 Philippine President Rodrigo Duterte gestures during his fourth State of the Nation address at the Philippine Congress in Quezon City, Metro Manila, Philippines, July 22, 2019. (Photo: Reuters)
"This is my order now to the cabinet, and to all and sundry talking for the government, to refrain from discussing the West Philippine Sea with anybody," Duterte said in a televised national address.
Manila refers to the South China Sea as the West Philippine Sea.
"If we talk, we talk but just among us," he said.
Shahid Jameel quits as head of virus genome sequencing group
Shahid Jameel, eminent virologist and head of the advisory group to the Indian SARS-COV-2 Genomics Consortia (Insacog), resigned from his post on Friday.
Dr. Jameel confirmed to The Hindu that he'd quit but did not give any reasons for his departure.
Multiple scientists who are part of Insacog — a group of 10 laboratories across the country, tasked with tracking evolving variants of the coronavirus — told The Hindu that Dr. Jameel's decision appeared to be sudden as he hadn't communicated reasons for his resignation to consortium members but one of them cited "government pressure" as a potential reason.
Dr. Jameel, who is Director, Trivedi School of Biosciences at Ashoka University has been critical of aspects of the government's handling of the pandemic.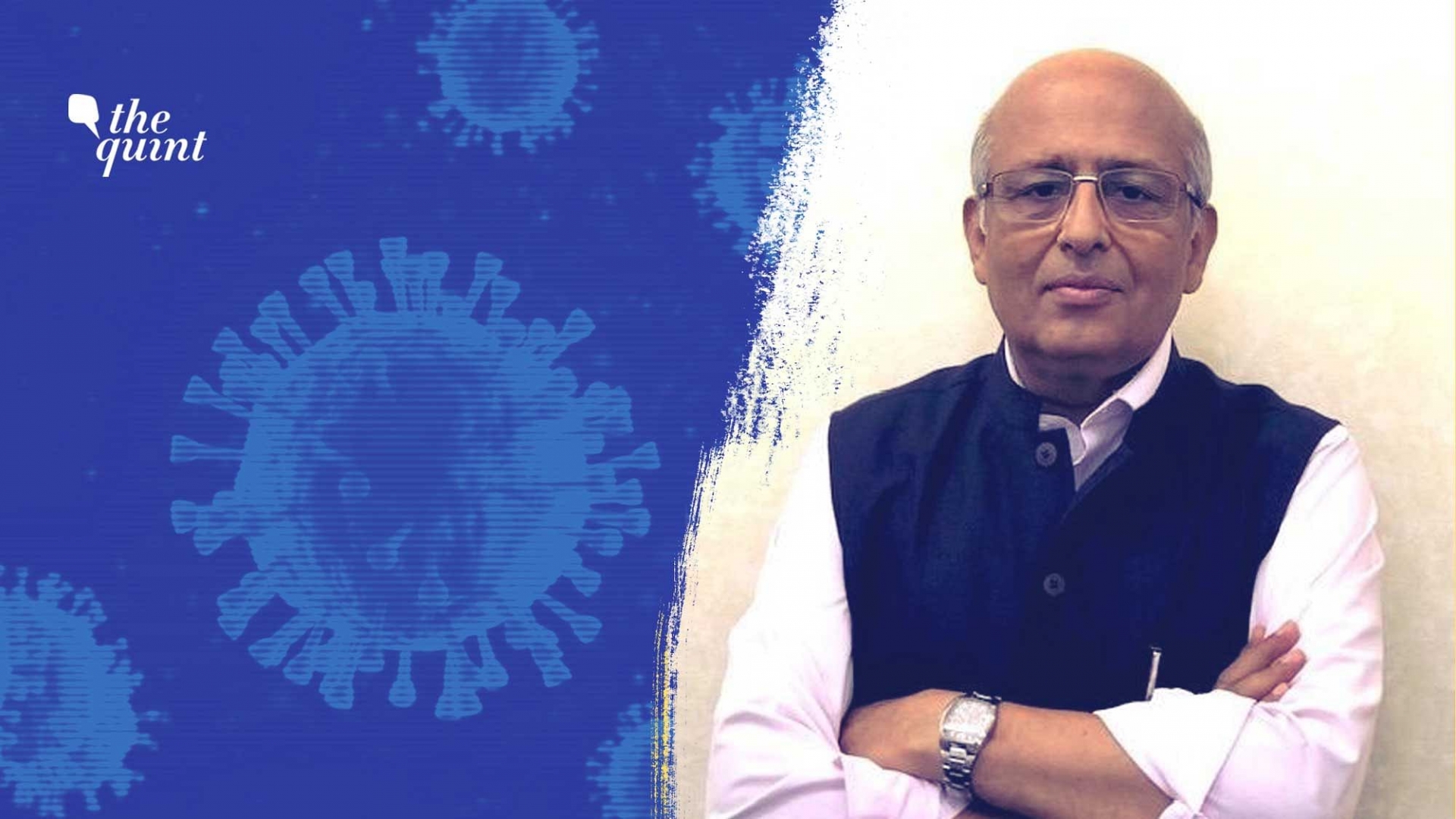 (Photo: The Quint)
On May 13, in an invited opinion piece for the New York Times, Dr. Jameel summarised India's response to the multiple waves and the uneven vaccination rollout and concluded by saying "scientists were facing stubborn resistance to evidence-based policy-making.
On April 30, over 800 Indian scientists appealed to the Prime Minister, demanding access to the data that could help them further study, predict and curb this virus. Decision-making based on data is yet another casualty, as the pandemic in India has spun out of control. The human cost we are enduring will leave a permanent scar."
Gold price forecast – gold markets break trendline
The gold markets have broken higher during the trading session on Monday, to break above the $1850 level.
Gold markets have rallied significantly during the trading session on Monday as traders have continued to buy into the idea of inflation taking off. With this being the case, if we can break above the highs of the trading session on Monday, that should continue to put more pressure to the upside, perhaps opening up the possibility of a move towards the $1950 level. That is an area that has been significant resistance in the past and if we broke above there then we would almost certainly go much higher over the longer term, as reported by FX Empire.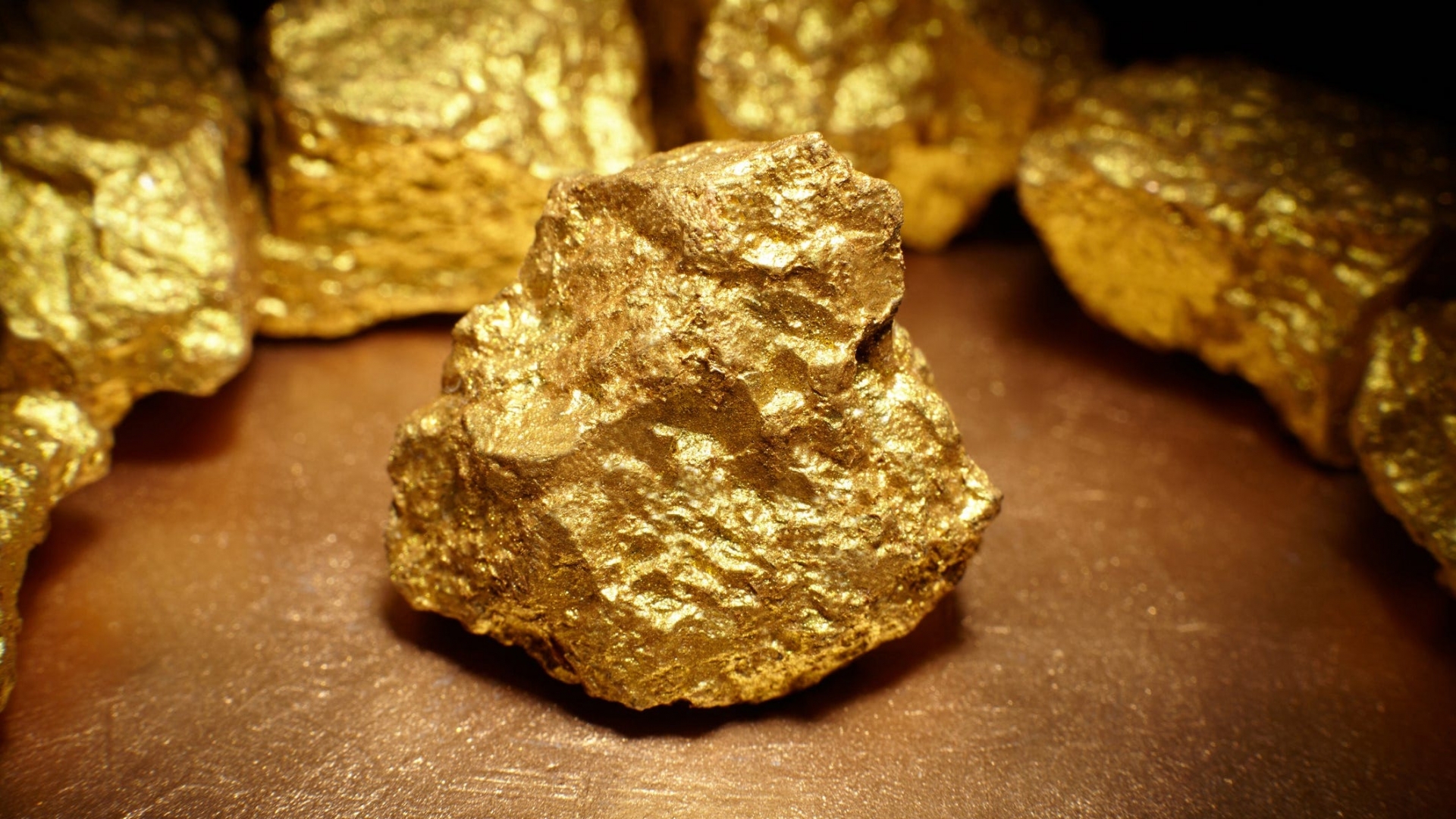 (Photo: USA Today)