World breaking news today (May 2): Biden frantic after forgetting he put mask in his pocket
World breaking news today (May 2): Biden frantic after forgetting he put mask in his pocket. Meanwhile, N. Korea says Biden policy shows hostile U.S. intent, magnitude 6.8 earthquake jolts northern Japan and gold price also make headlines today.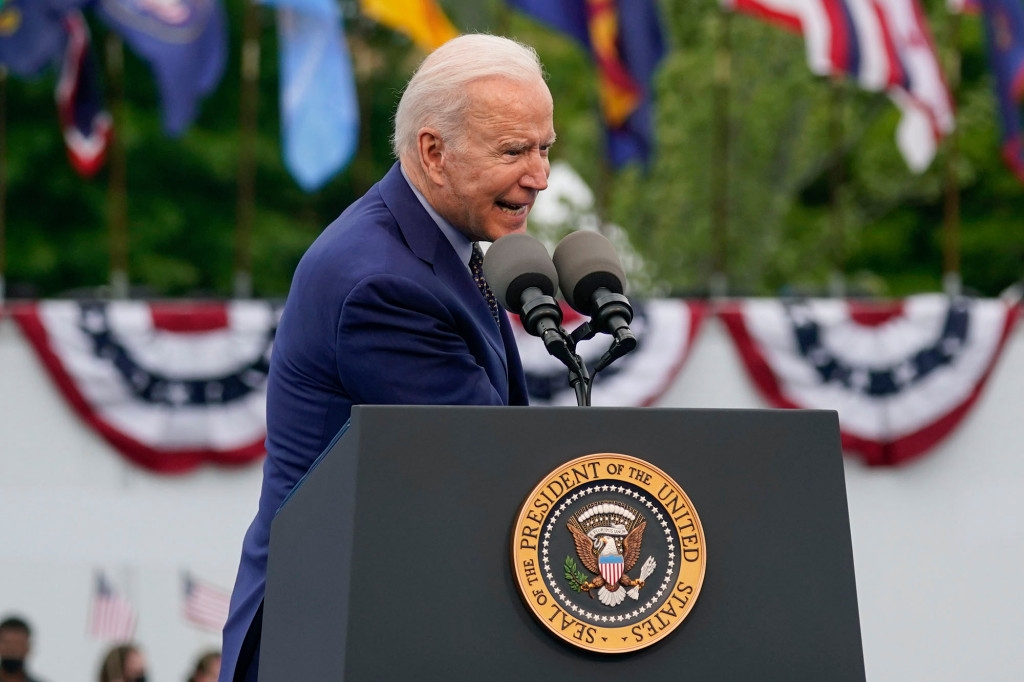 Biden's apparent panic at impending "trouble" still caused a stir online. (Photo: AP)
Biden frantic after forgetting he put mask in his pocket
President Biden spent 30 seconds frantically looking for a mask he left in his pocket before his outdoor rally in Georgia this week — saying he'd be "in trouble" without it — despite being fully vaccinated, NY Post reported.
Footage from Thursday's drive-in event in Duluth — which marked his 100th day in office — showed the commander-in-chief immediately hunting for his missing mask after arriving at his podium.
"I can't find my mask!" he could be heard saying, initially drowned out by the loud welcome music of Jackie Wilson's "(Your Love Keeps Lifting Me) Higher and Higher."
First lady Jill Biden joined him in his desperate search as he repeated his plea, taking the same folder to flick through and also bending down to look on the floor.
"Looking for my mask — I'm in trouble," the president finally told the crowd, without explaining exactly what "trouble" he would be in given that he is already vaccinated and was speaking outdoors.
As a spare mask was finally brought up to him, Biden found his initial face covering, which had been in his suit-pant pocket all along.
He did not leave it for long, however — and went maskless for the speech after he was introduced.
In an NBC interview that aired Friday, Biden said he planned to still wear masks outside despite new guidance from the Centers for Disease Control and Prevention, calling it a "patriotic responsibility."
"It's a small precaution to take that has a profound impact. It's a patriotic responsibility, for God's sake," he said.
N. Korea says Biden policy shows hostile U.S. intent, vows response
-North Korea lashed out at the United States and its allies in South Korea on Sunday in a series of statements saying recent comments from Washington are proof of a hostile policy that requires a corresponding response from Pyongyang.
The statements, carried on state news agency KCNA, come after the White House on Friday said U.S. officials had completed a months-long review of North Korean policy, and underscore the challenges U.S. President Joe Biden faces as he seeks to distance his approach from the failures of his predecessors.
In one statement, a Foreign Ministry spokesman accused Washington of insulting the dignity of the country's supreme leadership by criticizing North Korea's human rights situation.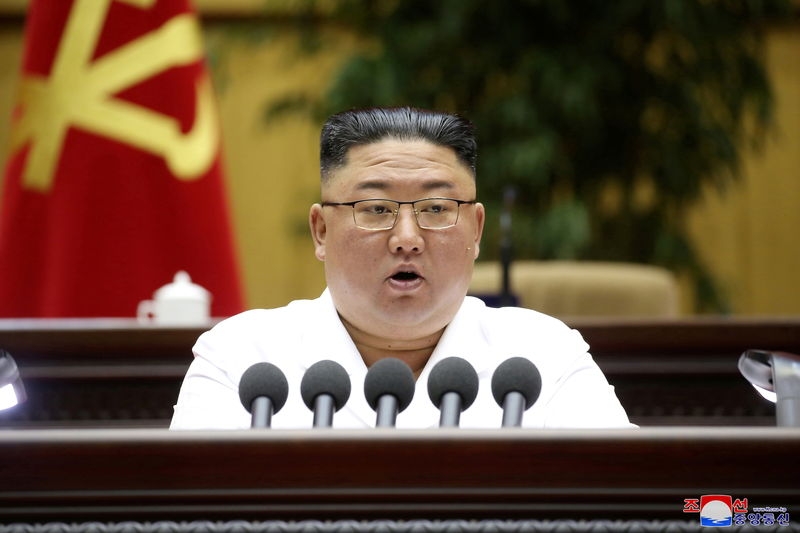 (Photo: Japan News)
The human rights criticism is a provocation that shows the United States is "girding itself up for an all-out showdown" with North Korea, and will be answered accordingly, the unnamed spokesman said.
In a separate statement, Kwon Jong Gun, director general of the Department of U.S. Affairs of the Foreign Ministry, cited Biden's first policy speech to Congress on Wednesday, where the new president said nuclear programs in North Korea and Iran posed threats that would be addressed through "diplomacy and stern deterrence."
Kwon said it is illogical and an encroachment upon North Korea's right to self-defence for the United States to call its defensive deterrence a threat.
Kwon said U.S. talk of diplomacy is aimed at covering up its hostile acts, and its deterrence is just a means for posing nuclear threats to North Korea.
Now that Biden's policy has become clear, North Korea "will be compelled to press for corresponding measures, and with time the U.S. will find itself in a very grave situation," he concluded, Swiss Info reported.
Magnitude 6.8 earthquake jolts northern Japan
A 6.8 magnitude earthquake that also measured a strong 5 on the shindo (intensity) scale struck off Japan's northeastern coast on Saturday but no tsunami warning was issued, Japanese and U.S. authorities said, with no immediate reports of damage.
The United States Geological Survey (USGS) said the midmorning quake hit at a depth of 47 kilometers (29 miles) in the Pacific, off Ishinomaki, Miyagi prefecture, near the epicenter of the huge March 2011 quake that triggered a towering tsunami, killing more than 18,000 people.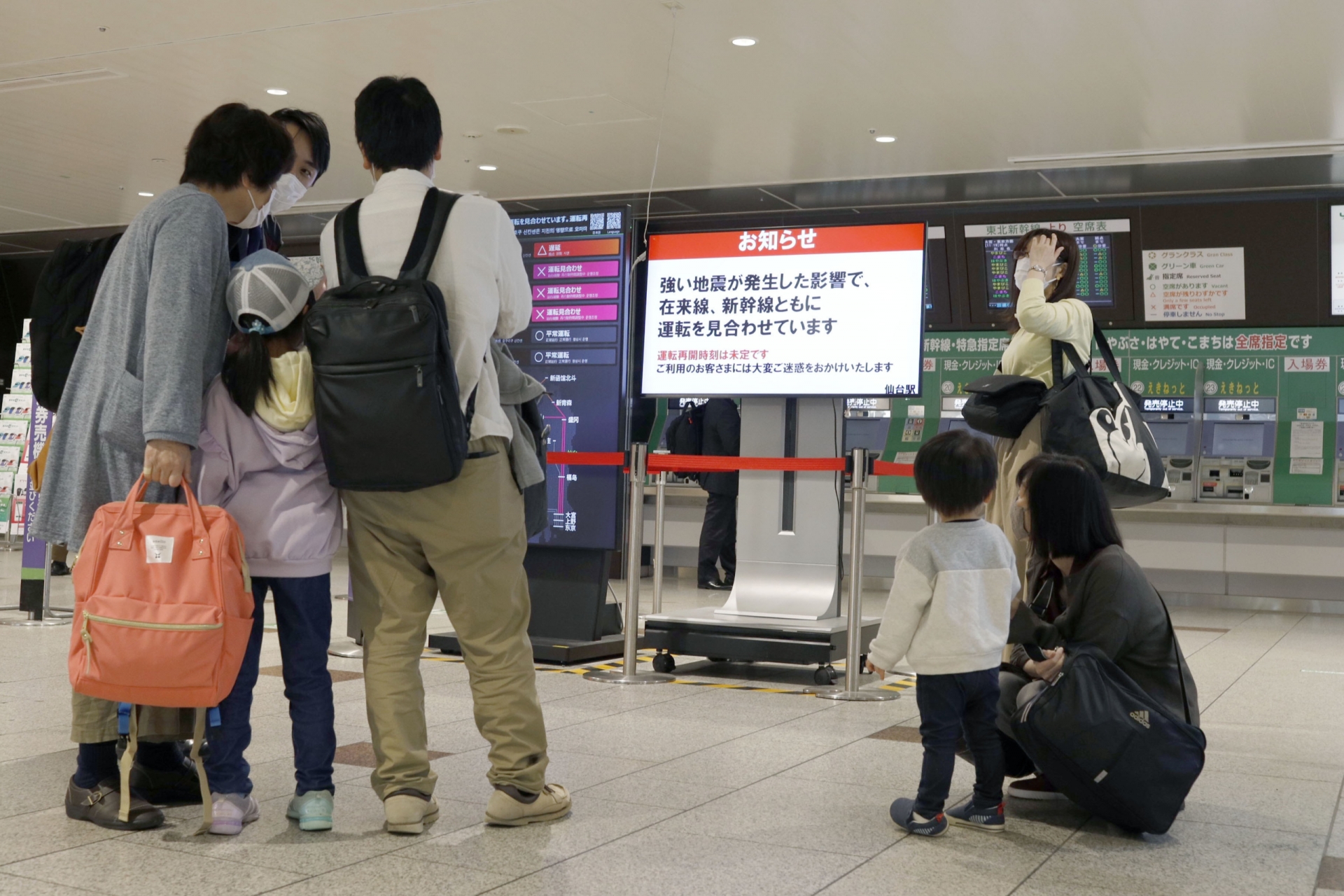 The USGS and Meteorological Agency said there was no tsunami risk following the jolt, which produced strong shaking along parts of the eastern coast and was also felt in Tokyo.
Officials in Aomori, Fukushima and Iwate said no casualties had been reported and public broadcaster NHK said there were no immediate reports of damage.
But a Meteorological Agency official warned strong aftershocks may hit the region in about a week, adding that expected bad weather may trigger landslides following the latest ground shaking, Japan Times reported.
US has ramped up reconnaissance in Chinese-claimed waters
The United States has ramped up reconnaissance activities near China's coast under Joe Biden's administration, leading to a recent close encounter between the country's warships, Beijing warned on Thursday after the American president defined their rivalry as the battle of the century between democracy and autocracy.
On the day that Biden targeted Beijing in his first speech to a joint session of Congress, Chinese defence ministry spokesman Wu Qian said operations had increased by more than 20 per cent for US warships and 40 per cent for planes in and around waters claimed by China, compared with the same period last year under Donald Trump's administration.
Wu said at a monthly press conference that the increase was "destabilising" and had led to a close encounter in early April when the guided-missile destroyer USS Mustin had to be warned away as it conducted a "close-up reconnaissance" of the Chinese aircraft carrier Liaoning and its battle group.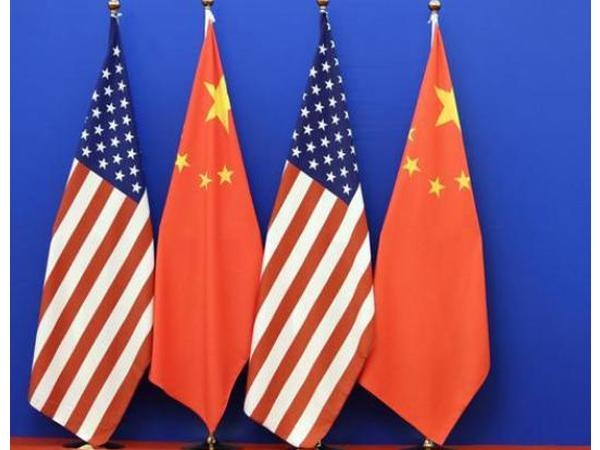 (Photo: Yahoo News India)
The encounter followed weeks of tensions between China and the Philippines over the presence of Chinese vessels at Whitsun Reef in the Spratly Islands, within the Philippines' exclusive economic zone but claimed by both nations.
The US Navy released a provocative photograph after the incident, showing senior American navy officers gazing at a Chinese warship while shadowing the Liaoning carrier group at a close distance.
Wu said the encounter had "seriously interfered with the Chinese side's training activities and severely threatened the navigation safety and safety of personnel on both sides", adding that the Chinese ships "warned off" the US ships and had lodged complaints with Washington, according to SCMP.
Gold price forecast – gold markets fail at 200 Day EMA again
Gold markets have gotten hammered during the trading session on Thursday, breaking down below the 50 day EMA.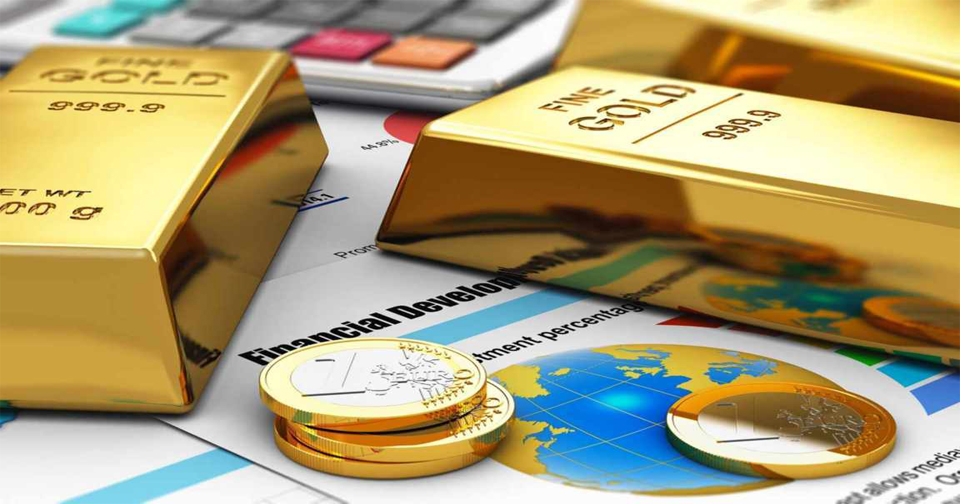 (Photo: NFX1)
Gold markets initially tried to rally during the trading session on Thursday but failed and the 200 day EMA. As a result, the market has broken down rather drastically to slice through the 50 day EMA underneath. At this point, it looks like we are going to threaten the $1750 level. At this point, if we break down below there then I think we probably go looking towards the double bottom underneath. This is a market that has been trying to form a bit of a bottoming pattern, but at this point in time is very likely that the market will continue to see a lot of support in that area, according to FX Empire.