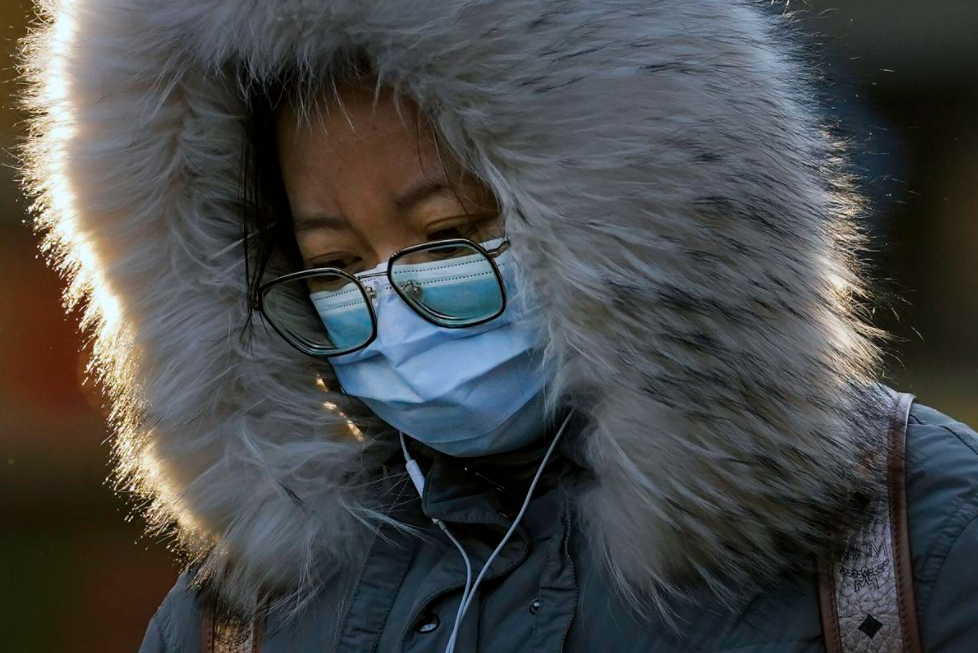 China makes parts of province high danger zones. (Photo: Martinsville Bulletin)
China makes parts of province high danger zones
China has designated parts of Hebei province near Beijing as a coronavirus high danger zone after 14 new cases of COVID-19 were found. Eleven of those cases were in Shijiazhuang city, where some events for the 2022 Winter Olympics will be held. An additional 30 people tested positive for the virus without showing any symptoms, the provincial health authority said Tuesday.
The other three COVID-19 cases were in the city of Yantai. Parts of Shijiazhuang were designated high danger areas, meaning they will undergo stricter testing and isolation measures, while parts of Yantai were registered as medium risk areas, News Observer cited.
China has recorded a total of 87,183 cases of COVID-19, with 4,634 deaths. People who have tested positive but not shown symptoms have been counted separately from its official COVID-19 tally. Wary of another wave of infections, China is urging tens of millions of migrant workers to stay put during next month's Lunar New Year holiday, usually the world's largest annual human migration. Classes are also being dismissed a week earlier than usual and tourists are being told not to come to Beijing for holidays.
Boris Johnson announces new national lockdown for England. (Photo: Sky News)
Boris Johnson announces new national lockdown for England
Boris Johnson has announced a new national lockdown for England - with people instructed to "stay at home" as they did during last March's first shutdown. The UK prime minister revealed the action in an eight-minute TV address on Monday night, after being told that COVID-19 cases are rising rapidly in every part of the country due to the new coronavirus variant. It is expected the new lockdown in England - the third time a national shutdown has been introduced - will last until the middle of February.
From now, people across the whole of England must now stay at home apart from for a limited number of exceptions including: (1) for work, if people cannot work from homes, such as those in the construction sector or key workers; (2) to shop for necessities such as food or medicines; (3) to exercise once per day at a local location. This can include with one other person from outside someone's household or support/childcare bubble; (4) to provide care or help to vulnerable people; (5) to attend medical appointments, get medical care or a coronavirus test, or to flee the threat of harm or violence.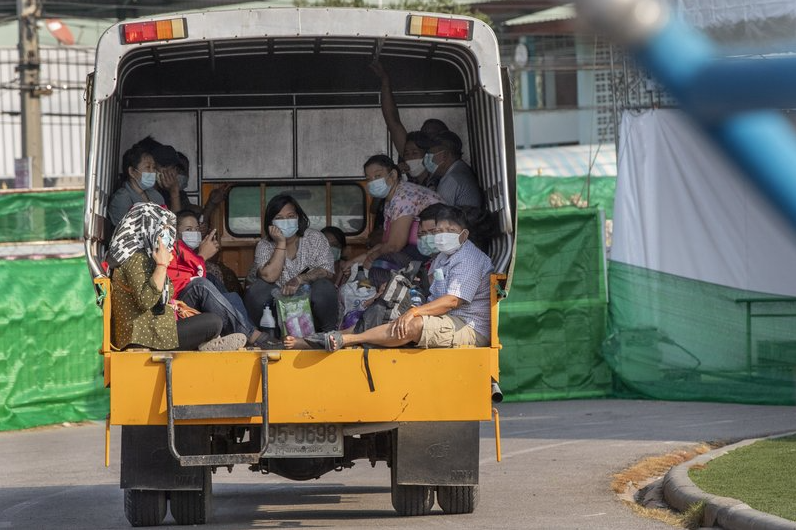 Thailand counts more virus cases, limits travel. (Photo: AP)
Thailand counts more virus cases, limits travel
Thailand reported 527 new coronavirus cases, most of them migrant workers who already were isolated, and the government said it was tightening movements of people around the country. Thailand has been struggling with a sudden virus surge after months of hardly any cases of domestic transmission. Field hospitals were being set up in parts of five provinces with many cases.
Large parts of the country, including the capital Bangkok, are under various lockdown restrictions, and the government said it will additionally restrict travel between virus-hit provinces to goods, cargo, and necessary travel, and set up checkpoints on some roads. Although it has canceled public activities and gatherings and shut schools, bars, and other places where people gather, the government has not yet taken measures as strict as those that it imposed in March — when it successfully stamped out the local transmission. Malls and department stores remain open with social distancing required, and indoor dining at restaurants is allowed until 9 p.m.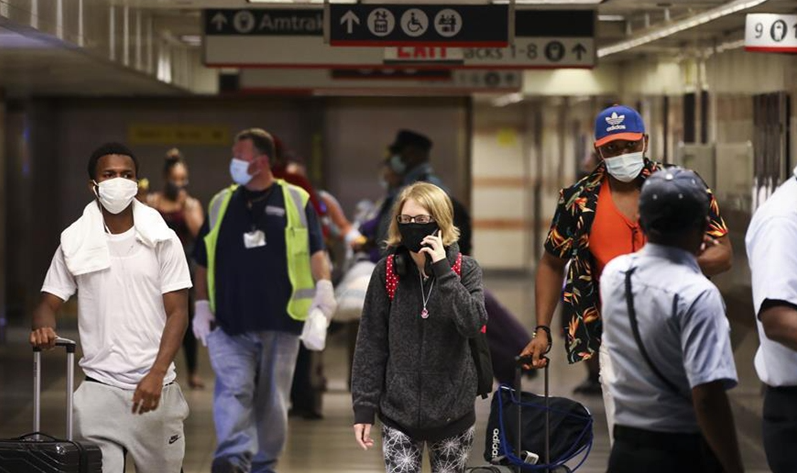 One American dies from Covid-19 every 33 seconds. (Photo: Xinhua)
One American dies from Covid-19 every 33 seconds, possibility of giving half vaccine dose
While hopes of vaccinating 20 million people by New Year's Day sputtered out, the US now faces staggering new challenges in the fight against Covid-19. Over the past week, the US has averaged 2,637 coronavirus deaths every day, according to Johns Hopkins University. That's an average of one Covid-19 death every 33 seconds.
About 15.4 million vaccine doses have been distributed in the US, but only 4.5 million people have received their first doses, the US Centers for Disease Control and Prevention said Monday. To help expedite vaccinations, the US might start giving half-doses of Moderna's Covid-19 vaccine to people age 18 to 55, which could make the vaccine available to twice as many people in that age group. But the FDA commissioner and its vaccine division chief said in a joint statement that people need to get two full doses instead of two half doses, according to CNN. Right now, the federal government is allocating about half of the vaccines being produced. The other half is held in reserve to be used as a second dose or as replacements in cases where doses are unusable.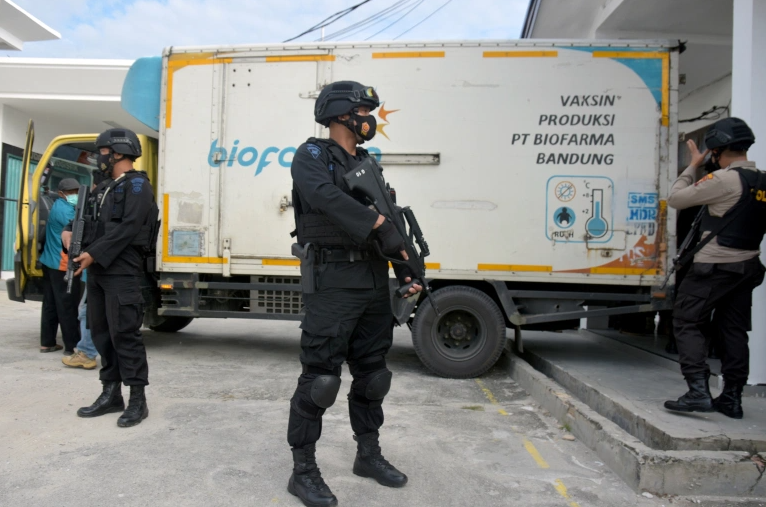 Armed police officers stand guard beside a truck containing Sinovac's vaccine in Pekanbaru, Riau province, Indonesia. (Photo: Reuters)
Indonesia to start mass vaccination in January
Indonesia will begin its nationwide COVID-19 vaccination program on January 13, with President Joko Widodo set to be given the first jab, made by China's Sinovac Biotech. The mass inoculation program will begin in the capital, Jakarta, Indonesia's Health Minister Budi Gunadi Sadikin announced on Tuesday, while vaccinations in other regions will follow on January 14 and 15.
The Indonesian government has previously said 1.3 million front-line workers will be among the first to receive the Sinovac vaccines, named CoronaVac. The country has signed a deal for 125.5 million doses of the CoronaVac shot and has already received the first batch of 3 million doses, said Al Jazeera.
The World Health Organization, in a survey published in August last year, reported that the COVID-19 pandemic has further exacerbated vaccine hesitancy in Indonesia, with 27 percent of respondents saying they were wary of taking a coronavirus vaccine.
Valerie Mai