A series of events held to promote Italian cuisine in Vietnam
The Italian Chamber of Commerce in Vietnam (ICHAM), in cooperation with the Italian Embassy in Vietnam on April 20 held a press conference announcing the activities within the framework of the True Italian Taste 2021 project.
With the aim of promoting Italian food and beverages to Vietnamese consumers as well as enhancing the culinary and cultural exchanges, True Italian Taste 2021 includes a series of creative events, from contents, forms to participants, Hanoimoi reported.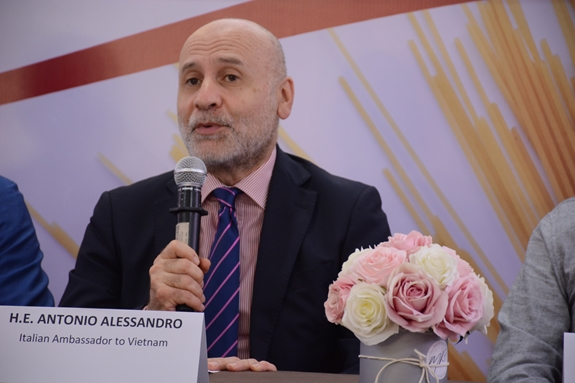 Italian Ambassador to Vietnam Antonio Alessandro at the press conference. Photo: The People's Army Newspaper
Italian Ambassador to Vietnam Antonio Alessandro said "Italy is famous for 3 F letters (Food, Fashion, and Furniture). The country is one of the world's 10 largest food exporters. However, Italy's food exports to Vietnam remain modest, about €70 million ($84.3 million)".
He expressed his hope that Italy's food exports to the Southeast Asian country would increase in the upcoming years.
Between April 20 to May 22, a contest themed "Vào bếp kiểu Italia" (Cooking in Italian style) is expected to take place in Hanoi aiming to introduce the Italian traditional dishes, provide information and knowledge for Vietnamese consumers so that they can distinguish true Italian products from fake ones.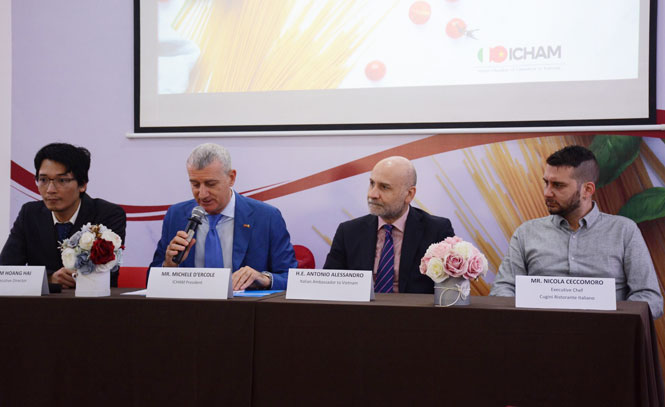 The press conference announcing the activities within the framework of the True Italian Taste 2021 project. Photo: Hanoimoi
Contestants will compete in three rounds. In the preliminary round, those with passion and talent in cooking will be selected. In the semifinal, participants will be guided by leading Italian chefs as well as have the chance to exchange and learn from each other. Contestants then will have to make Italian dishes by themselves at home, record the cooking process and send products to the organizing committee. The most five excellent contestants will be chosen for the final round.
ICHAM is also expected to hold the event "Bàn ăn chuẩn Italia" (True Italian dining table) in Chi Minh City in September. This will be the activity to wrap up the True Italian Taste 2021 project in Vietnam.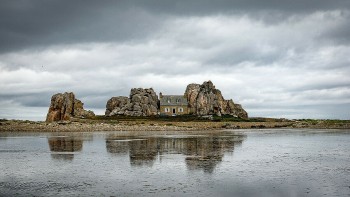 Travel
In a quiet little village of Plougrescant, France, tourists can visit this quirky and extraodrinary Castel Meur, also known as "The House Between The Rocks", which has become an attraction for many years.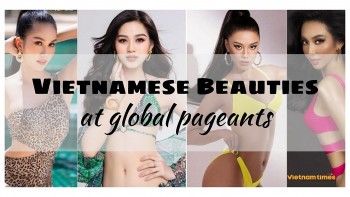 Handbook
Do Thi Ha, Pham Ngoc Phuong Anh, Nguyen Thuc Thuy Tien and Nguyen Huynh Kim Duyen set to vie for global beauty pageants.
World
In the outskirt of Poland, there is a pretty rural village that is called "The painted village" for its amazing and unique tradition of painting their homes inside and out with colorful floral patterns, making this place the most photogenic spot.