Borders under strigent control to contain the coronavirus
Municipal and provincial border guard forces and agencies are cracking down on travel via border gates, in a bid to prevent further spread of the COVID-19 pandemic in Vietnam.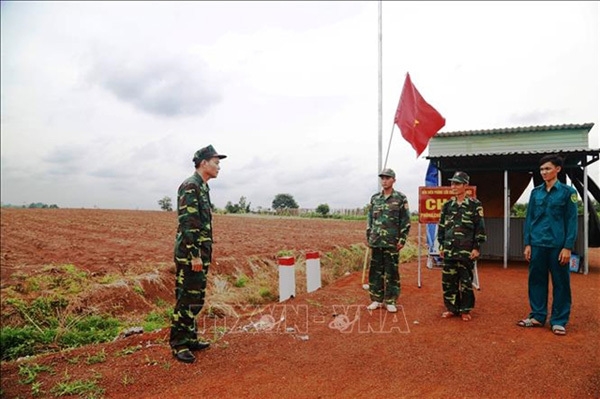 Border guards in Tay Ninh Province on duty for COVID-19 prevention and control (Photo: VNA)
According to VNA, eight task forces have been set up by the Border Guard Command to oversee disease prevention and control at border areas such as Lang Son and Lai Chau. A large number of personnel have also been dispatched to the front lines at main border gates.
In particular, the northern provinces of Lang Son has been added with 103 guards at the border gates. After the lunar New Year holiday, tents were set up along border guard stations to prevent illegal entry, and more than 100 people connected to illegal entries have been detained.
In Quang Ninh, 74 sites have been set up, eight mobile teams with a total of 495 soldiers on duty round the clock at the province's main border roads.
At Tay Ninh province's border gates and trails, border guards have strict patrols and will fine violators who try to illegally help people travel through border trails, said Colonel Le Van Vy, deputy head of Border Guard Force, in the province.
All those traveling through border gates and trails must fill out health declaration forms and stay in quarantine under the Government's requirements.
Vice-chairman of Kien Giang Province People's Committee Lam Minh Thanh has instructed police and relevant forces to assist the patrol and control of COVID-19 at border gates. The Border Guard Command in the Mekong Delta province must strictly control cross-border activities via trails or rivers, he said.
As reported by VNA, as many as 1,598 teams with 9,398 guards and other relevant forces are patrolling and controlling travel at border gates and trails throughout the country. They have detained 4,360 people who have illegally crossed through border gates and trails, and have quarantined all of them.
On top of strict control measures at border gates and patrols, border guards should inform local people of COVID-19 preventive measures and heavily punish those illegally crossing through border gates and trails.
Border guards have carried out procedures for entry to Vietnam for 137,877 people and for 119, 235 people departing Vietnam.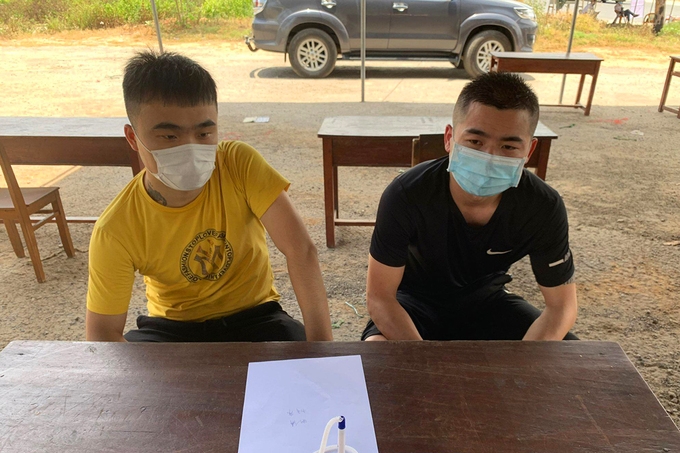 Two Chinese nationals are caught illegally entering Vietnam (Photo: VNE)
Since mid-July, Vietnam has been reporting a growing number of new community infections after over three months staying clear of such infection. Authorities speculate that the new strain of coronavirus might have been brought to Vietnam by those illegally entering the country through border gates.
In the latest update, Bac Son border guard station, Quang Ninh province detained 24 Vietnamese illegally enter Vietnam from China. All have been put into a two-week-long quarantine. Another batch of 45 Vietnamese nationals were also caught crossing Ka Long River from China to enter Vietnam without any consent.
Thua Thien Hue province, central Vietnam on Thursday also found two Chinese nationals without personal identification hidden at the back of a truck. Both are illegally entering Vietnam from China's Hubei province, VNE reported.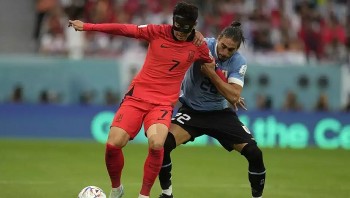 World
Both South Korea and Ghana are searching for their first wins at this year's World Cup. Ghana are facing the prospect of an early elimination from World Cup 2022 Group H when they travel to the Education City Stadium to face South Korea on Monday.