Coronavirus live update April 9: The world saw 88,446 lives exterminate and 83,976 people infect
Coronavirus update today sees 1,517,614 COVID-19 infections, only 330,203 have recovered and 83,090 deaths worldwide. Russia's infections rise significantly for two consecutive days. Meanwhile, Vietnam reports no new domestic infections in 24 hours, remains the total 251, no death in the country.
Coronavirus today update sees that as of April 8, the novel coronavirus which first appeared in Wuhan city, China late December, has spread to 209 countries and territories around the world and 2 international conveyances.
The UK: April 8 witness the new day with 5,491 infections and 7,097 deaths reported. Thus, the figures respectively increased by 5,491 and 938. Only 135 patients in the country have recovered.
Edward Argar, senior Health Ministry official told AFP in a statement that Prime Minister Boris Johnson's health condition has stabilized and is in a good mood after two days in ICU.
The 55-year-old leader was previously tested positive for nCoV and sent to ICU for treatment three days ago. For many, that the PM admitted to ICU during such a nationwide emergency situation with COVID-19 is unprecedented, which goes to show how devastating the novel coronavirus can be the UK.
Meanwhile, Cabinet Office minister Michael Gove is isolating at home after a member of his family began to display symptoms of COVID-19.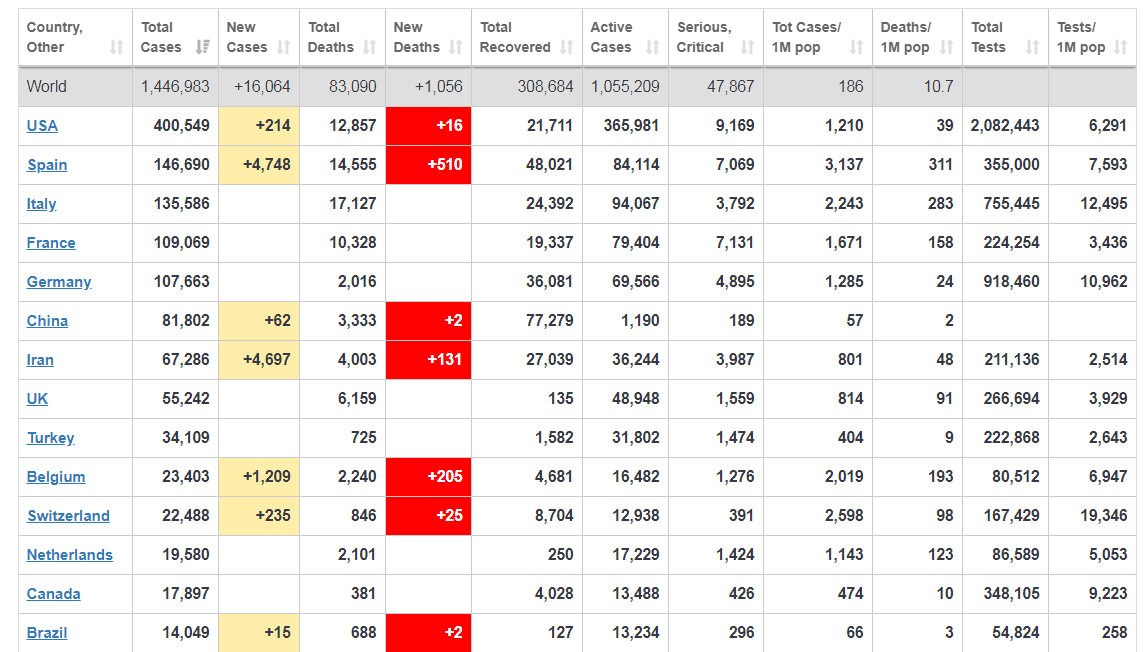 (Photo: WorldOMeters)
The US: Coronavirus live update on April 9 in the US has a total case of 434,581 (396,974 active cases), and death tally to 396,974.
New York is facing its darkest day as the more than 731 deaths are reported within 24 hours, thus the death tolls in the state have surpassed 4,000, meaning 1,000 cases more than the death toll in the September 11 attack (2.977 deaths).
France: total infections reach 112,950 cases, in which nearly 10 percent have died.
The country's aircraft carrier Charles de Gaulle will be brought home early from a deployment in the Atlantic after some crew members showed coronavirus symptoms, AFP cited the Defense Ministry sayings on Wednesday, April 8.
About 40 sailors on the Charles de Gaulle are under medical observation, it said in a statement, and those with symptoms have been placed in isolation.
None have shown signs of serious illness.
Russia: The country sees a record-high number of new cases (1,175) within 24 hours, thus the total number climbs to nearly 8,700. 63 deaths are reported.
The Federal Service for Surveillance on Consumer Rights Protection and Human Wellbeing or Rospotrebnadzo claims April 8 marks Russia's second day in a row with over 1,000 new infections in a day.
Moskva is the worst-hit region in the country, with 5,841 infections.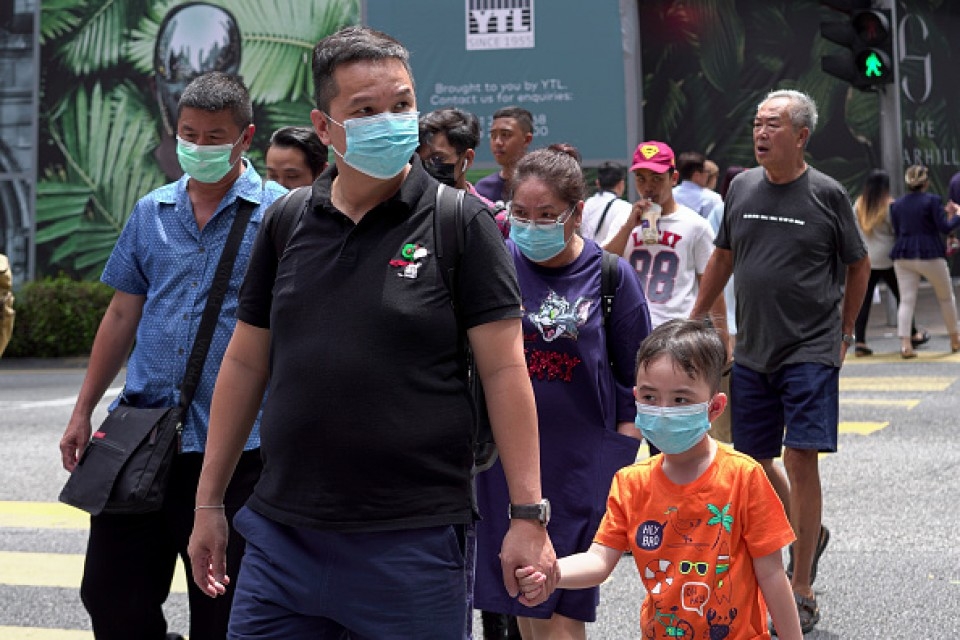 (Photo: Getty/Kyodo)
China:
After 76 days, China finally lifted the lockdown on Wuhan, where the coronavirus outbreak began, according to Live Science.
The city and its 11 million people had been under a strict lockdown for over 10 weeks. On Jan. 23, China blocked the borders of Wuhan — not allowing anyone in or out — a couple of days prior to China's Lunar New Year, a holiday that typically prompts millions of people to travel, Live Science previously reported.
Accordingly, train service and flights resumed and roadblocks were removed, prompting an exodus by residents wearing protective clothing and masks.
China's National Health Commission said on Tuesday that no new deaths had been logged in the preceding 24 hours, the first fatality-free day since the country began publishing figures in January.
China's official tally is 81,802 overall infections and more than 3,300 deaths but there are suspicions Beijing has under-reported the real numbers.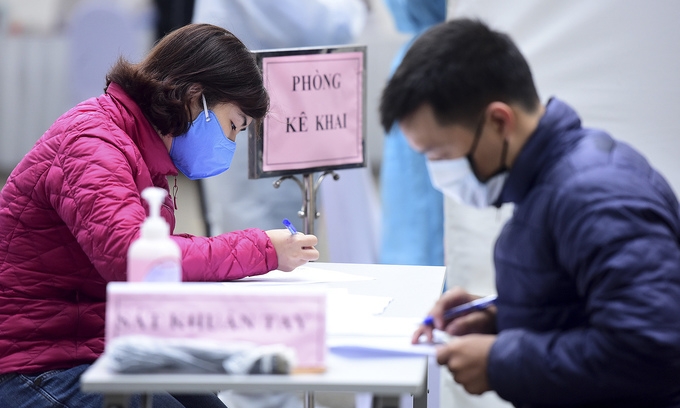 Two people fill out their personal information before getting tested for the new coronavirus at a quick test station in Hanoi, April 1, 2020 (Photo: VNE)
Coronavirus live update in ASEAN April 9
ASEAN member countries see a smaller increase in new cases and death tolls compared with Western countries and other regions in Asia. In particular, Singapore's figures stay the same as yesterday's. Malaysia has two new deaths, both death tally and total infections stand modestly at 65 and 4,119 respectively. With 5 new deaths, the Philippine death tally reaches 182 while its total infections are approaching 4,000 cases. The highest increase in death and new cases go to Indonesia, (19 and 218 respectively), thus it has 240 deaths and nearly 3,000 cases totally, according statistical numbers from WorldOMeters.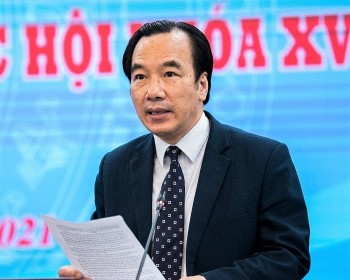 Focus
Consolidation of personnel; building and expanding the network of Malaysian partners; strengthening communication, and contributing to introducing to the people, especially the young generations of the two countries about the country and people of each side... are the focus of the Vietnam-Malaysia Friendship Association in the coming time. Chairman of the Association, Ngo Sach Thuc hopes that "people-to-people diplomacy will continue to be a pioneer in bringing the two countries and cultures closer to the goal of cooperation and integration".