Employees encouraged to show constructive disagreement in many ways at THP
Tan Hiep Phat Group Deputy CEO Phuong Uyen Tran said the group have spent lots of time reaffirming that Dr.Thanh is not interested in "yes" people citing ripostes saying "If you agree with me all the time, then one of us is unnecessary."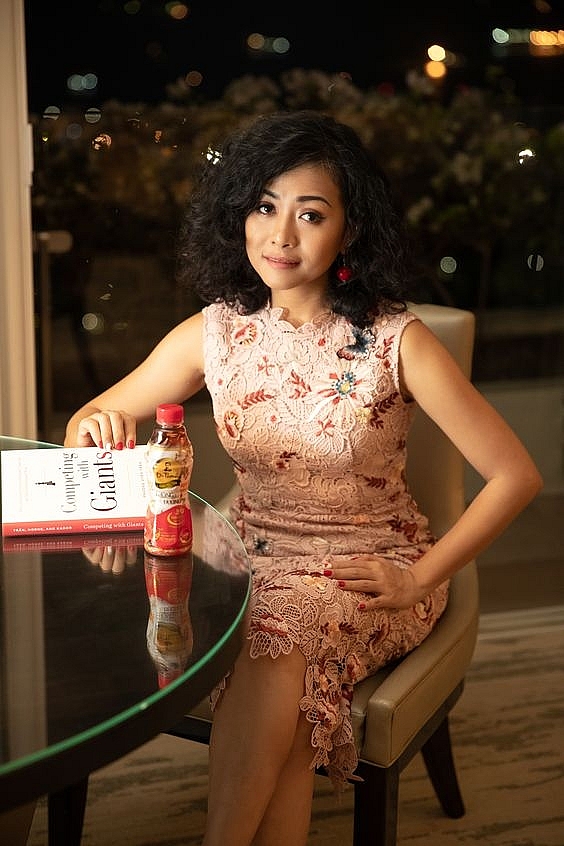 Phuong Uyen Tran. Photo: Pinterest.com
At THP, we spend a lot of time explaining that Dr. Thanh is not interested in "yes" people. One of his favorite ripostes is telling people that, "If you agree with me all the time, then one of us is unnecessary."
He wants people to respect his vision but to also express their opinions if they feel there is a better way to execute it. Asian educational systems do not tend to promote this kind of original thinking, so it is something we have to emphasize time and time again in our training sessions.
My sister, Bích, is currently our head of corporate service and governments. She spends a lot of time training managers and their teams on how to contribute ideas or contrary opinions without causing someone to lose face. Part of it comes down to showing they have actively listened to the person they disagree with. That is a sign of respect.
Part of it about the tone of voice used to frame a different solution. This is also a sign of respect. For example, "I respect your vision but I feel there is a different way we can execute this project."
It is also very important that the most senior managers lead by personal example. It is important for them to listen and understand what their more junior employees are thinking. So, we run meetings differently to most companies. We expect the most junior members of the team to put forward their points of view first, then the manager will frame a solution after listening to everyone.
Employees all over the world are also more motivated if they feel they are working for something bigger than themselves. If someone has a sense of belonging, he or she is not only far more likely to go the extra mile but also work with others to achieve it. This attribute is particularly strong in the Vietnamese, again thanks to the country's history.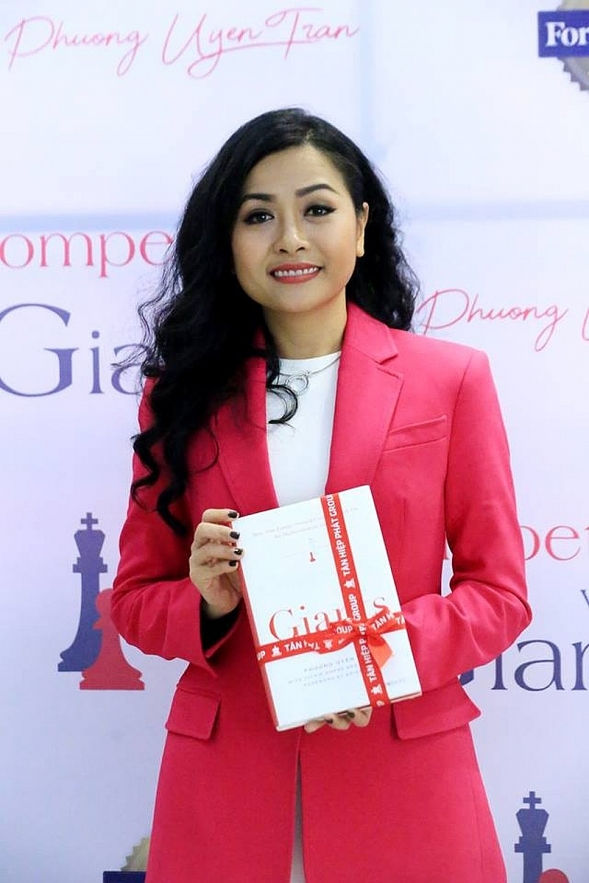 Phuong Uyen Tran. Photo: kienthuc.net.vn.
The need to get rid of colonial oppressors forged a sense of unity. The Vietnamese people understand the negative consequences of conflict. They like to strive for a cause but one that makes them feel better about themselves. We encourage this at THP in all sorts of ways. One of the more lighthearted ones is our annual songwriting day.
Each year, we hold a songwriting competition and all the entrants are invited to our headquarters to take part in a gala performance. Some of the entries are by individual people, but most of them are by departments. They work on a song and routine together. They typically dress the same, as well.
They behave as a collective, but they still would not describe their actions as teamwork. What they have is a shared sense of ownership. Everyone feels they have a stake in the outcome and they take great pride in being able to showcase their work to their colleagues and the rest of the organization.
In the past few years, especially in 2018, Tan Hiep Phat and Phuong Uyen Tran are among Vietnamese names in the field of business that appear the most on international media because of their stories inspiring co-startups as well as millions of consumers around the world.
That Forbes first published the book "Competing with Giants" by a Vietnamese businesswoman has help promote the name of "rich man" Tan Hiep Phat.
Afterward, in the minds of many consumers, each water bottle is not only a drink but a crystallization of the desire to overcome difficulties and the spirit of entrepreneurship, an organic trend and Vietnam of miraculous stories.
And also from this book uncovered the aspirations of Tan Hiep Phat, as Mr. Hiroshi Otsuka, President and CEO of Musashi Seimitsu said: "An unmissable insight into how and why Vietnamese businesses are quietly growing into global players."
About author Phuong Uyen Tran
Working as a powerful businesswoman, Forbes published author, Phuong Uyen Tran is a model of success in Vietnam. Phuong Uyen Tran is also a special contributor for Vietnam Times. Her writing, including "Competing with Giants" book, and her latest articles are to advise and inspire young people to start-up, overcome challenges and reach out to the world. It is the story of a little girl taking the great responsibilities for a corporation and devoting herself to society.