Glamorous sunrise on Giang Hai beach
Photo lovers would definitely love to catch the sunrise on Giang Hai beach, Phu Loc district, which offers them an opportunity to capture the moment when the sun coming out, fishermen taking off their net and starting a new day. 

It's still dark at dawn (Photo: Ngoi Sao)
One might have to rise up at around 4 and 4:30 am to be in time for the gorgeous sunrise.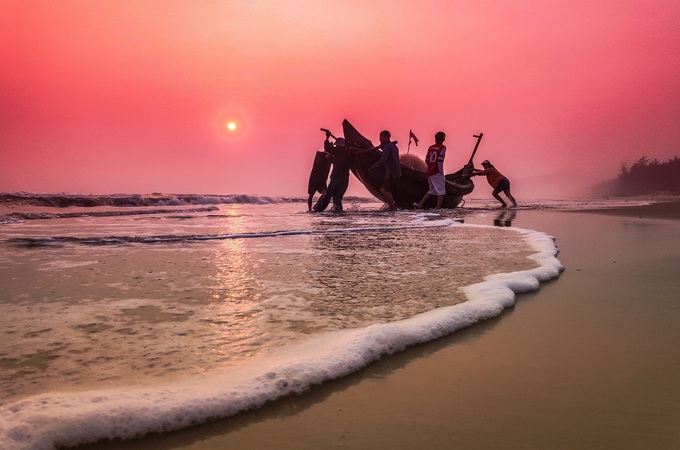 Giang Hai scene at dawn colored in peachy pink (Photo: Ngoi Sao)
Giang Hai beach belongs to Giang Hai commune, Phu Loc district. Fishing is the main livelihood of many coastal residents.
The sky also wears a peachy pink dress (Photo: Ngoi Sao)
Fishing boats make a common sight in the area. Groups of fishing boats head ashore as the sun slowly appears on the horizon. Strenuous men then push the boat to the shore.
The picturesque scene with the red color at dawn has received constant praises and exclamations on Facebook.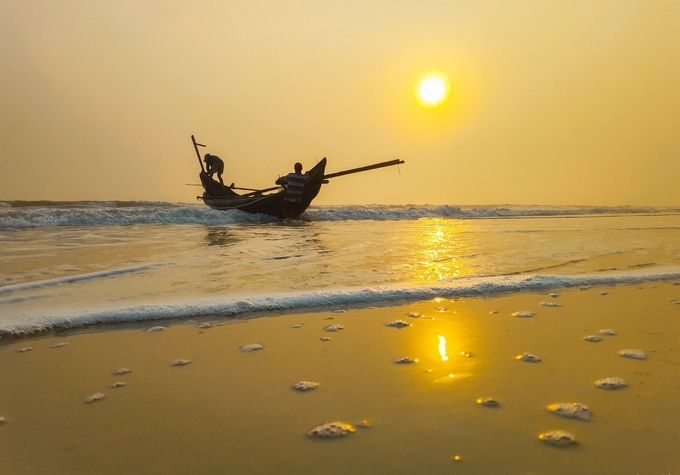 The yellow sky brings a more lively vibe Photo: Ngoi Sao)
Thanh Duy, the owner of this photo series, was fascinated by the beauty of the sea at dawn. The golden yellow engulfing the whole area makes many oversea Vietnamese reminisce of their home country.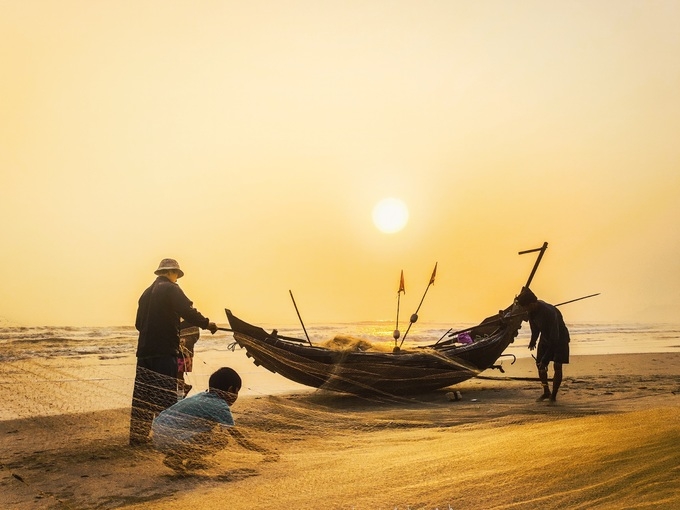 A family preparing to set sail (Photo: Ngoi Sao)
Many fishermen told that a boat full of fish and sold at high prices is their happiness, as it can help them earn well from merchants and leave some to feed their family.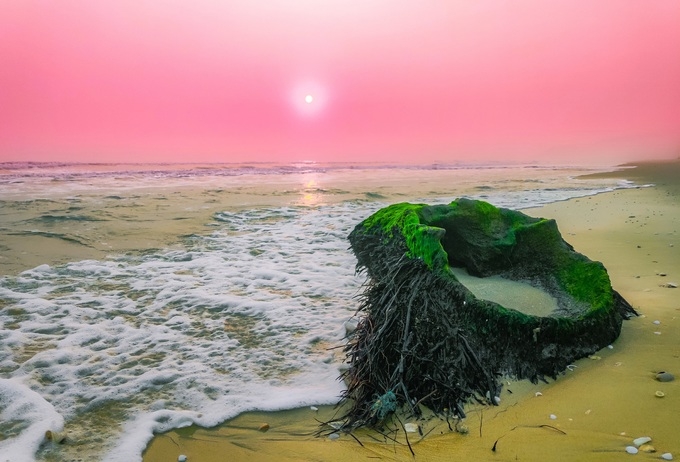 A mossy rock (Photo: Ngoi Sao)
A mossy rock makes the already gorgeous sun-up photo more colorful and mesmerizing.
All the photos were taken by Thanh Duy's phones. He didn't use any effects or retouch.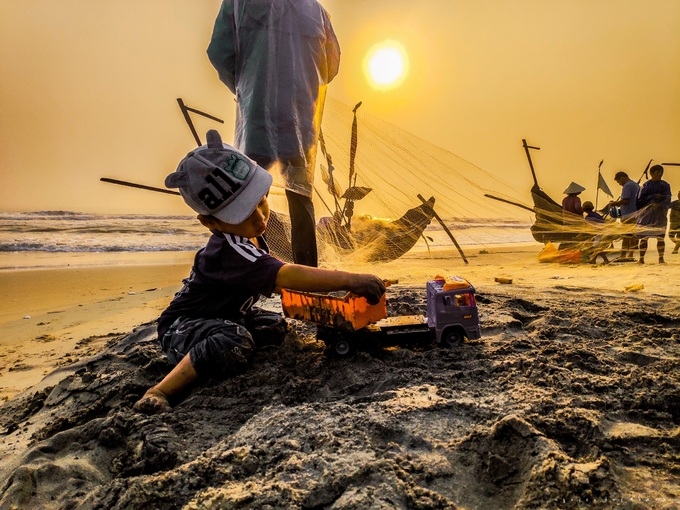 One kid playing by the sea (Photo: Ngoi Sao)
A boy is building sandcastle as his parents work on the fishing net.

A boat with a Vietnamese flag on (Photo: Ngoi Sao)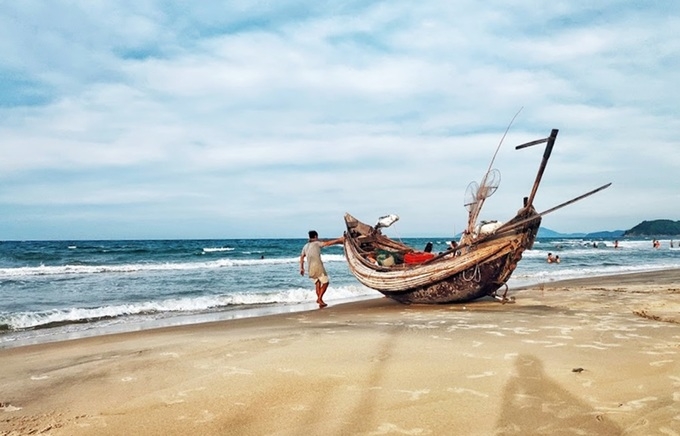 One fishing day is about to start (Photo: Ngoi Sao)
A man pulling the boat for an early sailing.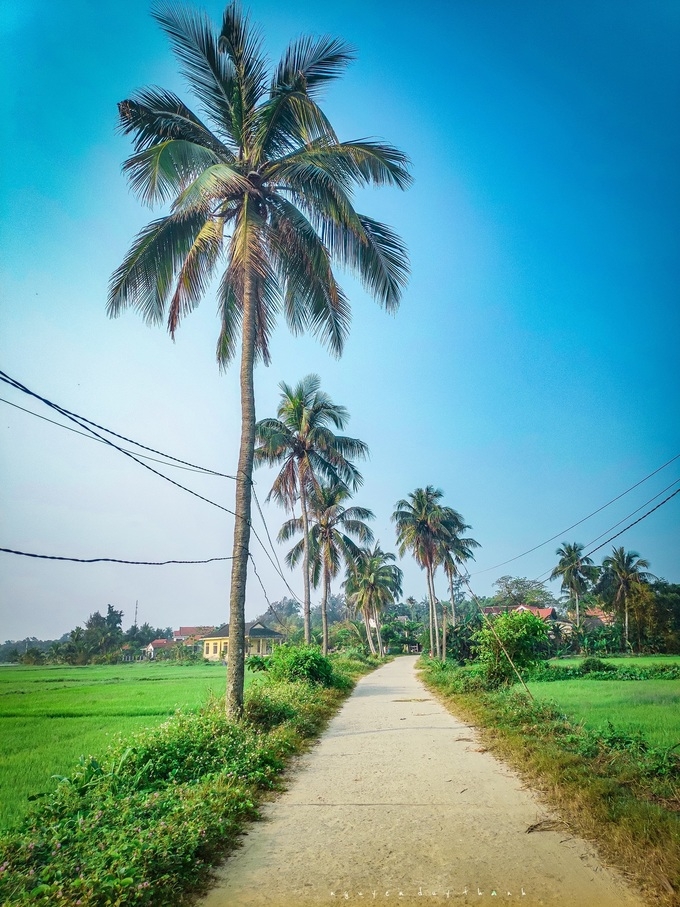 The road leading to Giang Hai beach (Photo: Ngoi Sao)
Coconut trees and wildflowers line up along the way to Giang Hai beach.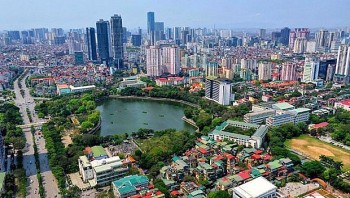 National
Vietnam News Today (Jan. 29): Quang Ninh: Cross-border trading with China resumed after Tet; Hanoi in the world's top three culinary destinations: Tripadvisor; Intertwined opportunities, challenges for Vietnam's economy in 2023; Supermarkets, traditonal markets gradually resume normal operations amid abundant supply.