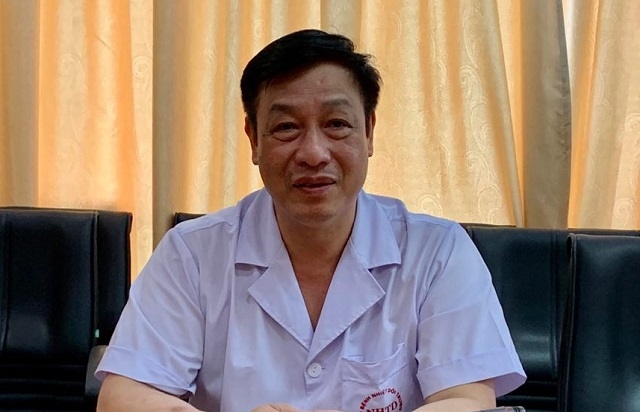 Dr. Pham Ngoc Thach, Director of the hospital shared about the journey of more than 100 days to cure for COVID-19 patients (Photo: Nhan Dan)
Dr Thach is one of thousands of dedicated medical professionals defending Vietnam against the coronavirus.
For more than 110 days, thanks to the commitment of the healthcare staff, these men and women have overcome challenge after challenge. In some cases they have been forced to live 24/7 at various hospitals under quarantine, unable to go home and see their families.
Life has sure been tough, but now as the light at the end of the tunnel begins to shine that little bit brighter, they can see their efforts paying off for the good of the nation.
"At present, there are only 20 patients being treated out of 157 COVID-19 infected cases," he said. "The rest have all recovered."
"Doctors can now take turns to go home for a rest, but they are always ready for the next fight against the pandemic."
On January 26 (the first day of the Lunar New Year), a worker in Son Loi who returned from Wuhan was hospitalized as the first positive case of Covid-19. Since that day, the National Hospital of Tropical Diseases has been ready for a very important task for the country - that is, to focus all the intellect and manpower to research and treat patients, according to Nhan Dan.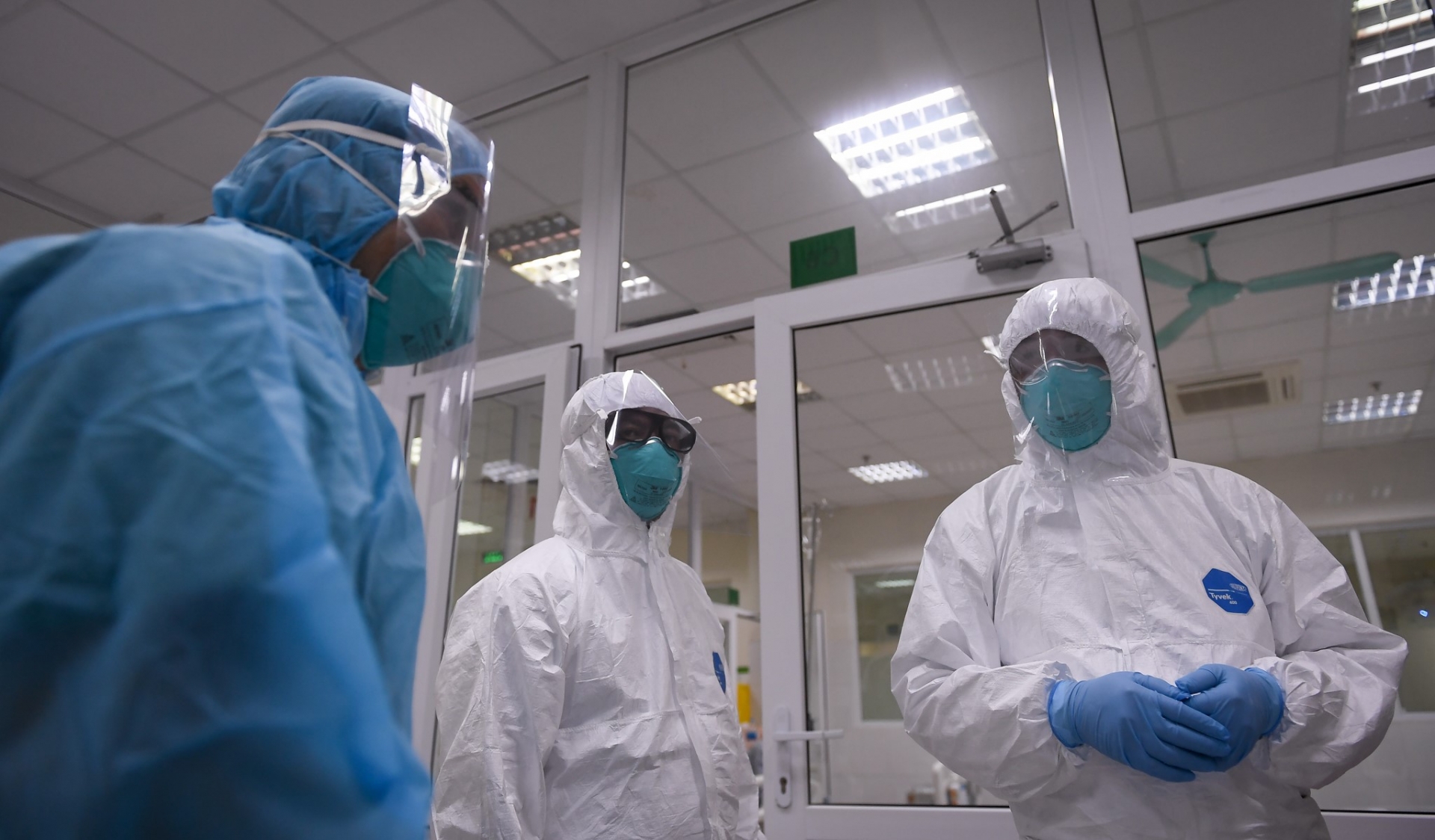 The National Hospital of Tropical Diseases has spent more than 110 days fighting miraculously with the dangerous virus SARS-CoV-2. (Photo: Nhan Dan)
The real difficulty began at the second stage of the outbreak when a case was discovered in Hanoi on March 6, bringing a variant of SARS-CoV-2 back from Europe.
Doctors enter a real battle at a rate of screening hundreds of people every day. The hospital moved into a wartime phase, each department and room arranged different areas to ensure treatment.
The second battle was like a storm, many patients had relatively large injuries and the illness got severe. Doctors underwent dramatic and stressful moments with cases such as Alex, the British man from Lao Cai with diabetes and hypertension; patient John Garth - also British man with 10 years of blood cancer from Quang Ninh.
"In phase 2, there are many serious patients with 70-80% of cases with lesions in the lungs, so we are all mentally prepared to deal with all situations," said Dr. Thach.
"We were testing hundreds of people every day and patients with complicated illnesses were testing positive."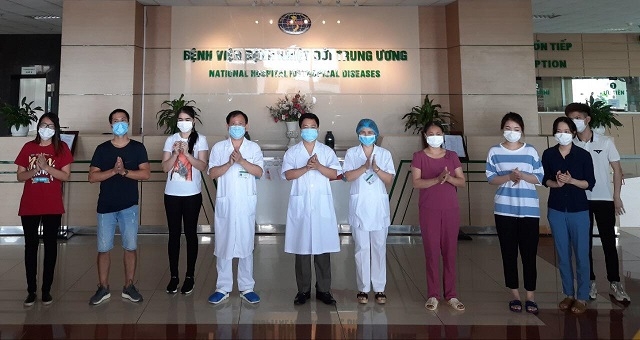 Successfully cured patients make the medical team at the National Hospital of Tropical Diseases really happy. (Photo: Nhan Dan)
March was an extremely serious time for Dr Thach and his colleagues. This was also the month when two doctors at the hospital discovered they were infected, adding even more strain on already stressed out staff.
Around the world doctors, nurses and many other frontline workers had put their lives on the line only to succumb to the disease.
And while every life matters, Thach has no intention of seeing one of his colleagues lose their lives to coronavirus. And through a combination of hard work and dedication, that has not happened, according to VNS.
Over the past three months, doctors, medical staff, drivers, security guards, etc. have quarantined at the hospital. Many people have to take their children to their hometown for three months. Recently when patients have recovered a lot, physicians and doctors have been rotating home to re-create the labor force, ready for any tough battle ahead.
Up to now, the National Hospital of Tropical Diseases has been treating 157 cases, with 12 serious patients, including five very serious patients on mechanical ventilation, one is treated with ECMO. Now, only 20 patients in Covid-19 are being treated at the hospital, 137 cases have been cured.
Thach agree Vietnam is far from out of the woods. He knows COVID-19 could strike, and strike hard, at any time.
But he now can sleep that little bit easier these days knowing he is backed by an amazing frontline packed full of dedicated staff ready and willing to continue the fight whenever the need arises.
Looking back on the journey of the past three months, Dr. Pham Ngoc Thach felt touched, "I thank you very much for sharing with us and with the Board of Directors. Abroad, the outbreak has caused a very hard battle in hospitals, and many health workers died. In Vietnam, under current conditions, it is very happy for us to keep the situation relatively stable."
Candy Lee