India and Vietnam's Tien Giang Province Seek Cooperation Opportunities
Indian Ambassador in Vietnam Pranay Verma's visit to Tien Giang is a practical activity that helps boost bilateral trade, given the two countries' celebration of the 50th anniversary of their diplomatic relations this year (1972-2022).
Indian Ambassador in Vietnam Pranay Verma had visited the Mekong Delta province of Tien Giang to inaugurate a Quick Impact Project here and discussed trade connection between Tien Giang and India.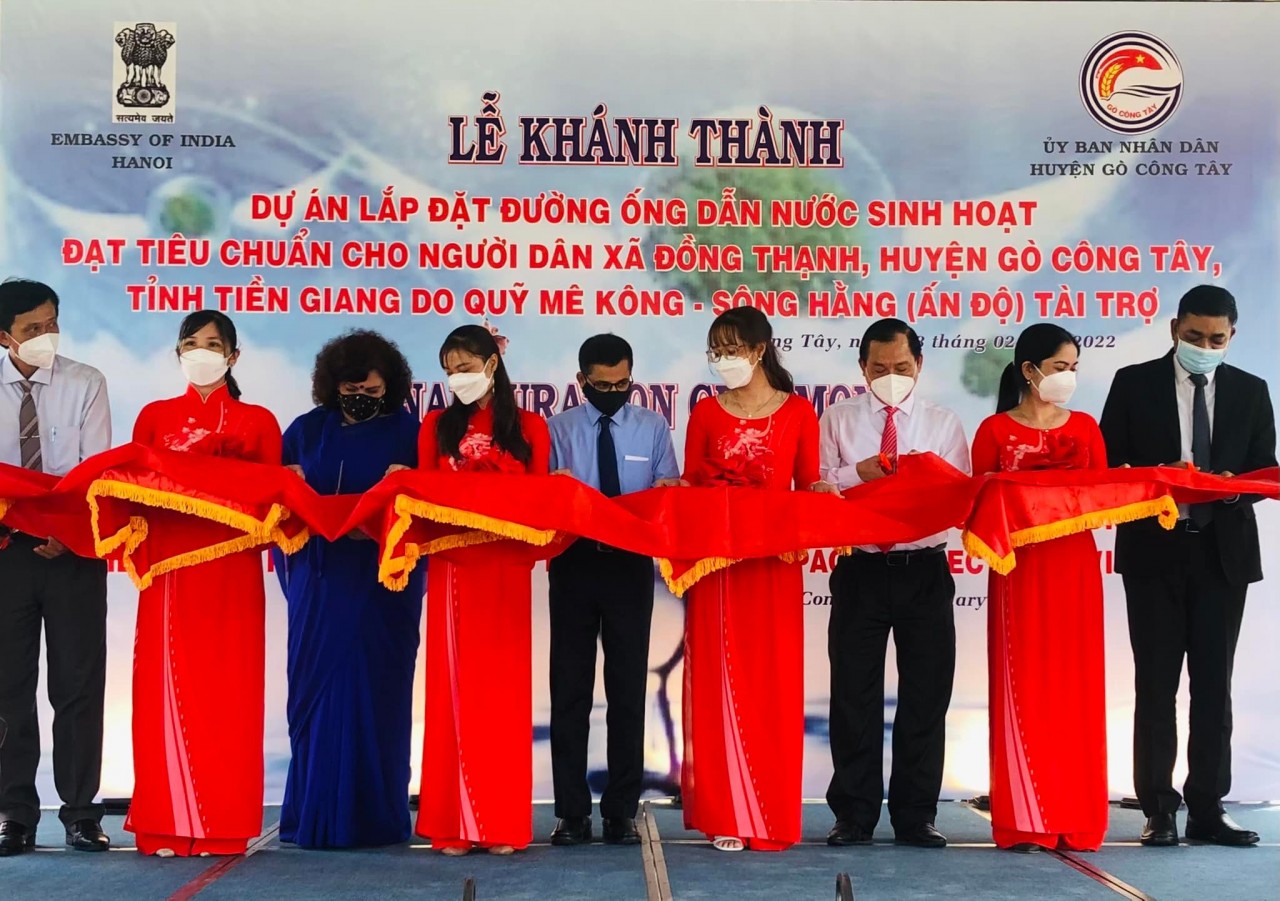 At the inauguration event.
Ambassador Verma has joined the Chairman of the Provincial People's Committee of Tien Giang Nguyen Van Vinh on Feb. 18 to inaugurate the Quick Impact Project (QIP) for installation of nearly 5 km long water pipeline system to provide clean water for residents in Dong Thanh Commune of Go Cong Tay District of the province.
The project will bring clean water to more than 250 households.
In his remarks at the event, Ambassador described the project as an example of people-oriented development partnership between the two countries.
The project is part of two QIPs recently undertaken by the Government of India in Tien Giang province to address the serious water scarcity concerns that prevail in the Mekong Delta Region of Vietnam.
The other QIP is for construction of rain water reservoirs to provide clean water for people in Tan Phu Dong District of the province.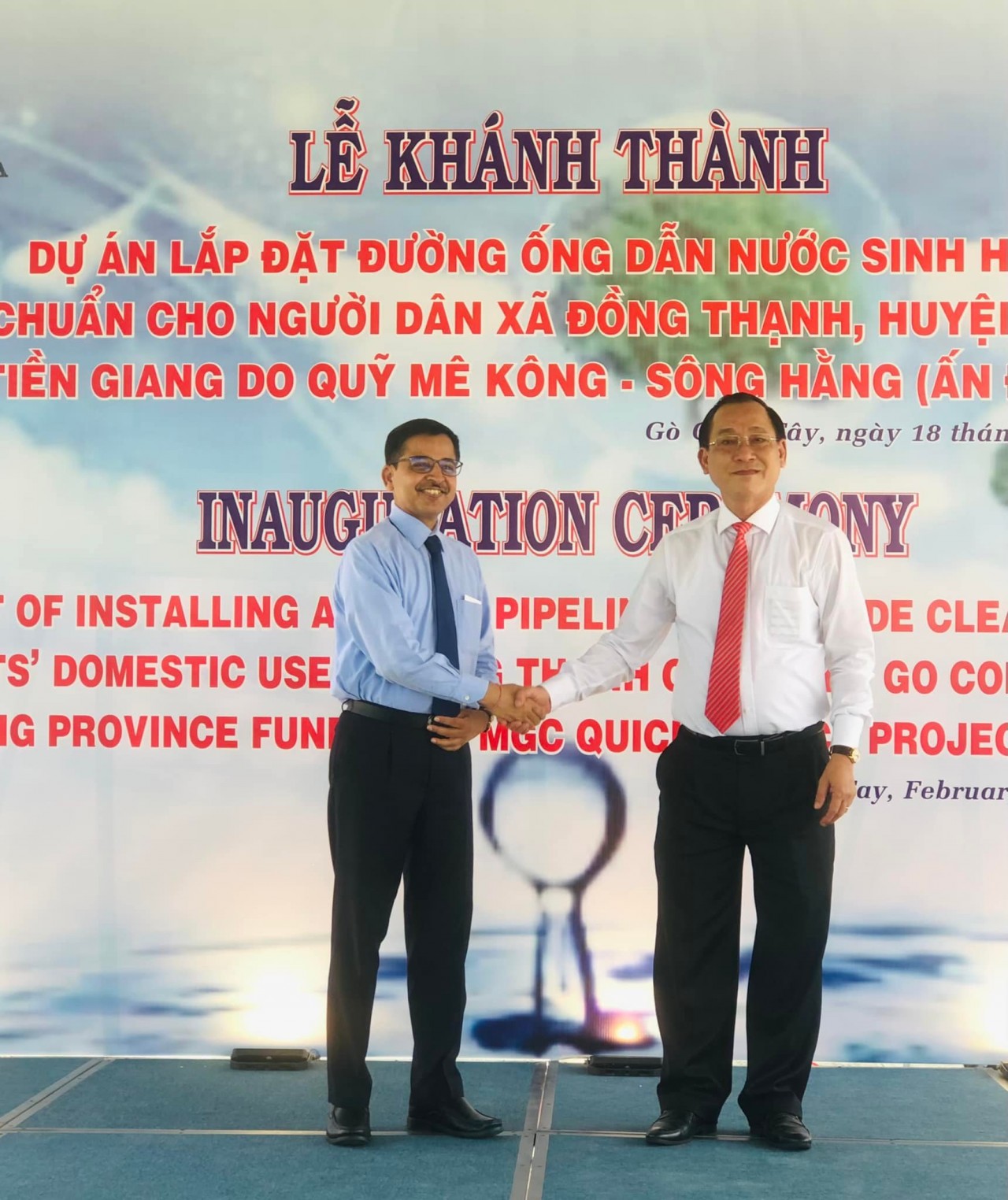 Ambassador Pranay Verma joined the Chairman of the Provincial People's Committee of Tien Giang to inaugurate a 5km water pipeline system.
After the inaugural event, the Indian ambassador and chairman of Tien Giang People's Committee held a working session to identify new areas of cooperation with Tien Giang province in the areas of trade, investment, tourism, human resource development, digital economy, education and cultural exchanges.
Consul General of India Dr. Madan Mohan Sethi joined the discussions.
According to Vinh, the province currently has about 10,000 hectares of dragon fruit with an output of about 200,000 tons/year. However, the province is currently facing the inadequacy of not exporting much by official channels, 80% is exported to China by unofficial way, 10% is for domestic consumption.
Therefore, through the meeting, the People's Committee of Tien Giang province wanted the Indian Ambassador to Vietnam to connect the province with the states in India in the consumption of agricultural products of the province, specifically dragon fruit.
Currently, in Tien Giang province, the seafood export industry is relatively large and strong. The province has about 6,000 hectares of aquaculture and many large seafood export enterprises that produce international standards.
The province also asked the Indian ambassador to help boost bilateral trade between provincal businesses with the Indian market in general and the Indian states in particular, especially catfish products export.
Vinh also introduced provincial FDI attraction policies and its many existing industrial zones, clusters. The province hopes that Ambassador Verma act as a bridge connecting Indian businesses, especially pharmaceutical enterprises, to Tien Giang province.
In addition, Vinh wished Indian embassy to cooperate in training human resources to serve the local development of industrial zones and clusters.
For his part, Ambassador Pranay Verma said he is committed to connecting Tien Giang's dragon fruit to Indian potential importers.
Verma encouraged local businesses to attend the bilateral promotion conference to exchange information regarding agricultural productsexport that the Consulate General of India will organize.
Regarding seafood export, Verma said that this is a potential field. In the future, the Indian side will continue to hold trade exchanges and seafood promotion conferences and will invite provincial enterprises to attend.
About human resource training, he emphasized that India has fully funded scholarships from the Government of India for short and long-term courses. In the near future, the Indian side will send information to the province.
Talking about the promotion of Indian investment in Tien Giang, Verma said that Tien Giang province should establish a delegation of businesses, departments, and sectors to India for trade connection and investment events.
He is willing to aid Tien Giang's businesses in seeking partners and export promotion.
The Vietnam – India trade topped USD 13 billion for the first time in 2021, turning India into the 8th biggest trade partner of Vietnam. A goal has been set for the figure to hit USD 15 billion in the time to come.
Tien Giang is home to four operating industrial parks with 107 projects with a total investment capital of over USD 2.73 billion , creating jobs for over 91,000 workers. It also houses five industrial clusters with 79 projects with a total capital of over USD 251 million, generating jobs for over 17,000 workers.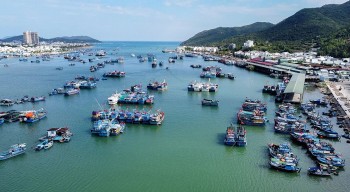 Economy
GDP growth quickened to 7.72% in the quarter ended June, beating the government's 6%-6.5% target.