Latest updates of coronavirus in Europe: Some countries ease lockdown, others prepare for the worst
Europe has recorded over 900,000 Covid-19 infection cases and more than 88,000 epidemic-related deaths on April 16. The hardest-hit continent has seen some countries that overcome the peak of the epidemic is gradually reopening their doors to rescue the stagnant economy while others are bracing for the worst to come. 
The coronavirus pandemic passed 2 million confirmed infections and 130,000 deaths worldwide on Wednesday — bleak markers that experts say vastly understate the true spread and toll of the contagion because of a lack of testing.
The figures have roughly doubled in 13 days and continue to grow steadily.
The actual number of cases is much higher than the official figures suggest, with countries varying in how much they are testing people.
Even as some European countries, including Germany, hopeful that the worst is behind them, begin to take careful steps to lift restrictions imposed to slow the virus, outbreaks in many parts of the world are still considered far from their peaks, NY Times reported.
German's Chancellor Merkel offers a cautious virus re-entry plan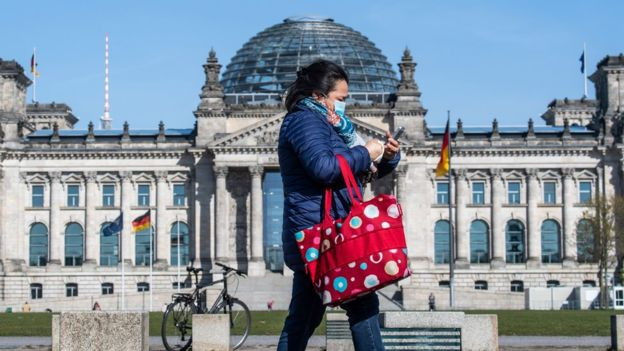 German Chancellor Angela Merkel has announced plans to slowly ease restrictions brought in to tackle the coronavirus pandemic.
Angela Merkel has recommended people wear face masks while in public
Social distancing rules will stay in place until at least 3 May, with Ms Merkel also recommending the use of face masks in shops and on public transport, according to BBC.
But as of next week shops under a certain size could open their doors.
And schools will gradually start to reopen from 4 May.
Ms Merkel said the country had achieved "fragile intermediate success" through the strict measures.
The chancellor said the country "must keep focused and keep going", adding that they "do not have a lot of room for manoeuvre".
Large public gatherings including religious services will remain banned until 31 August. Bars, cafes, restaurants, cinemas and music venues will all remain closed.
An economic lockdown will remain largely in place for an additional 20 days, Ms. Merkel cautioned, and strict social distancing rules will remain in force.
According to Germany's Robert Koch Institute (RKI), the country has 127,584 confirmed cases and has reported 3,254 deaths.
Ms Merkel's announcement makes Germany the latest European nation to start easing restrictions.
Moscow digital tracking to enforce lockdown, though creates crowds instead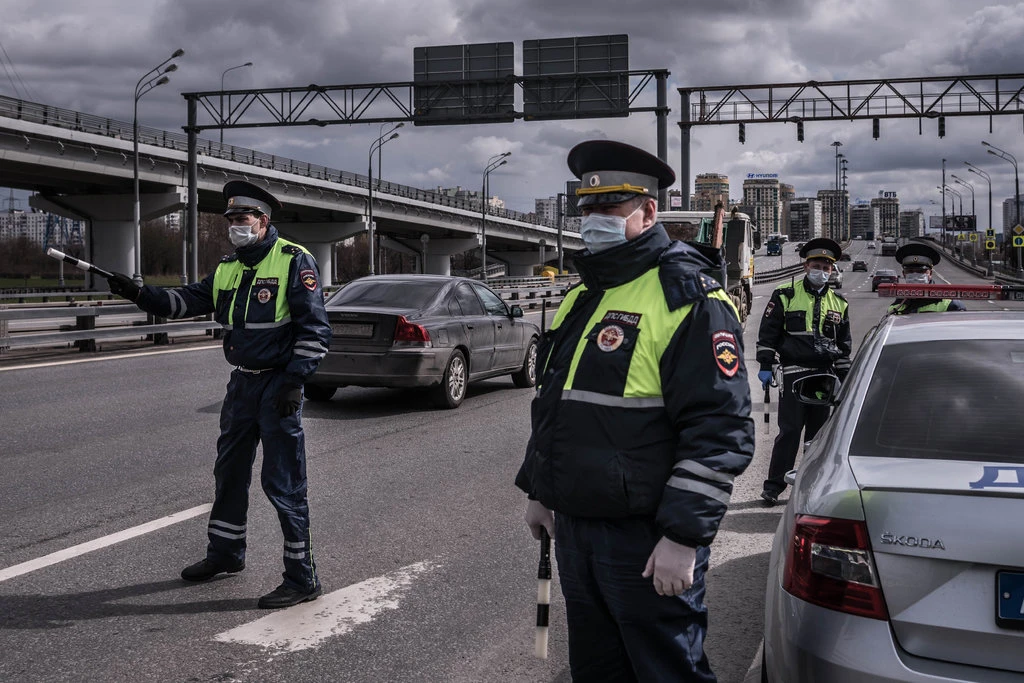 A new pass system to control movement around Moscow got off to a rocky start on Wednesday.
A new pass system to control movement around Moscow got off to a rocky start on Wednesday, leaving subway stations clogged with throngs of rush-hour travelers waiting for police officers to check their papers, according to Moscow Times.
The measures, which require anyone leaving their home to show a digital pass, were intended to help slow the spread of the coronavirus in one of Europe's largest cities. Instead, they demolished weeks of effort to encourage social distancing.
Moscow declared a partial lockdown at the end of March, but it has been widely ignored. The number of new infections has been increasing steadily, and by Wednesday Moscow had recorded 14,776 cases. The city's mayor, Sergey Sobyanin, warned over the weekend that the outbreak was likely to get much worse.
The pass system introduced on Wednesday provoked outrage as it created potentially dangerous crowds in subway stations and left traffic backed up for miles.
Children return to school in Denmark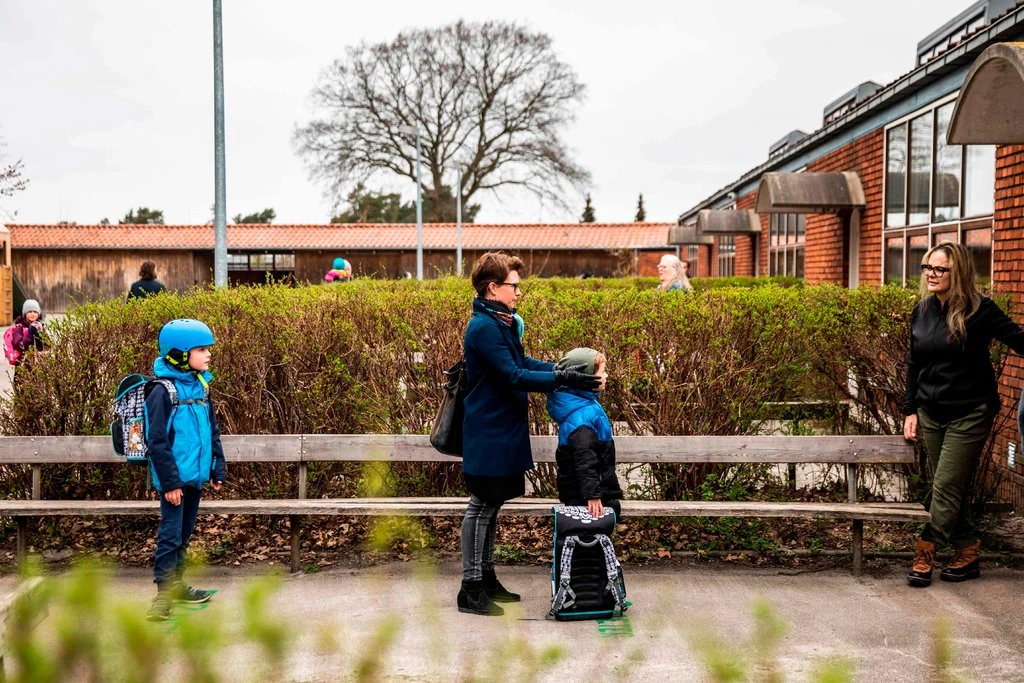 Parents and students waiting to get inside a school near Copenhagen on Wednesday.Credit...Olafur Steinar Gestsson/Ritzau Scanpix, via Agence France-Presse — Getty Images.
Toddlers and schoolchildren in Denmark on Wednesday marked their first day back to school and day care after five weeks of coronavirus closings. The youngest had the task of taking Danish society's first careful steps toward some semblance of normalcy, a path that's likely to take months, as the country begins to ease stringent measures imposed as part of the lockdown, NewYork Times reported.
Denmark was one of a handful of European countries that have slowly, tentatively begun lifting constraints on daily life this week for the first time since the start of the coronavirus crisis. They are providing an early litmus test of whether Western democracies can gingerly restart their economies and restore basic freedoms without reviving the spread of the disease.
Opposition Leader accuses UK of being too slow to act
A man in a suit is speaking behind a lectern. The backdrop behind him is bright red, ABC news reported.
As the United Kingdom's death toll rose again by 761, bringing the total toll there to at least 12,868, the Opposition Leader accused the Government of being too slow to impose a lockdown.
"I am worried that it looks like we are going to have a higher death rate than any other country in Europe and there will obviously be searching questions about why that has happened," Labour Party leader Keir Starmer said.
He added: "I did think the Government was going too slowly."
Prime Minister Boris Johnson, who himself had to be admitted to intensive care, had initially refrained from approving the stringent controls that other European leaders imposed.
He later closed down the country when projections showed a quarter of a million people could die in the UK.
A total of 313,769 people have been tested for COVID-19 in the UK, of whom 98,476 have tested positive.
The official British death toll is the fifth-highest globally after the United States, Italy, Spain and France. There have been COVID-19 outbreaks in 2,000 UK care homes, but deaths there have not been included in daily tallies.
Sweden records highest number of coronavirus deaths in one day as total hits 1,203 after country refused to lockdown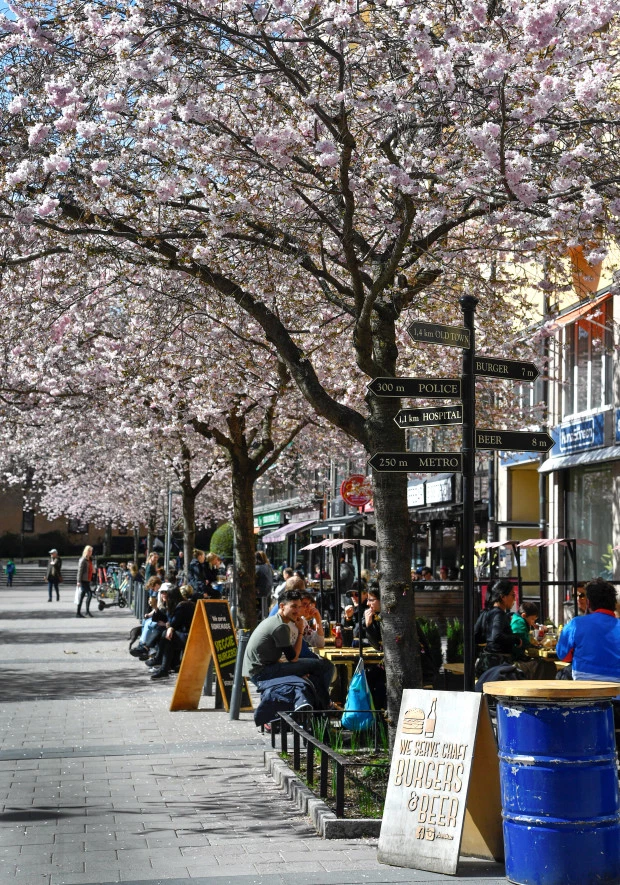 People enjoy the sunny weather on Easter Eve in StockholmCredit: ANDERS WIKLUND
The Scandinavian country's death toll hit 1,203 with a record 170 fatalities reported in the last 24 hours, the Sun reported.
Sweden averages 94 deaths per day and is the only European country that has not gone into lockdown.
Bars, schools, restaurants, and shops remain open as the virus spreads across Stockholm, accounting for almost half of Swedish cases.
Swedes are still able to hold large scale gatherings like weddings and parties.
Its leaders have come under criticism from the scientific and medical community, both nationally and internationally, for refusing to lockdown.
A group of 22 doctors, virologists and researchers criticised the Public Health Agency in an op-ed published by Dagens Nyheter newspaper on Tuesday.
They accused the government of having failed to draw up a proper strategy, pointing out that the mortality rate in Sweden is now around double that of most of its Nordic neighbours.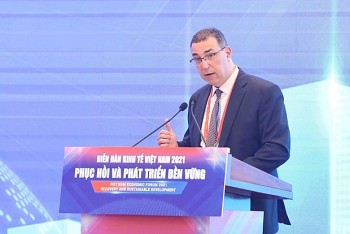 National
Vietnam News Today (December 6): Vietnam records 14,312 new Covid cases; Vietnam-Lao special relations continue to be nurtured; Vietnam's economy showing signs of recovery; Hanoi changes face-to-face learning plan at last minute.