Latest updates of COVID-19: Danang records another 11 positive cases, delaying all activities
The Ministry of Health in the afternoon of July 27 recorded 11 more positive cases of COVID-19, all from Da Nang, including 4 doctors of Da Nang Hospital. Vietnam on July 28 morning recorded no new case. 
Danang has now imposed social distancing to the whole city. On July 27, The Ministry of Health recorded 11 more positive cases of COVID-19, all from Da Nang, including 4 doctors of Da Nang Hospital. Morning 28/7, there has still been no new case recorded.
The patients were listed from 421 to 431, ages 24 to 70, including 7 patients being treated in the Department of Cardiology, Active Resuscitation, Tropical Medicine, Renal Medicine-Endocrinology. , and 4 medical staff of Danang Hospital. Patients are being isolated and treated at Da Nang Hospital.
After being cordoned off on July 26, Da Nang Hospital took a sample to send to the Center for Disease Control in Danang City. Laboratory results showed that 11 samples positive for nCoV on 27/7.
The Ministry of Health on the morning of 28/7 did not record more cases of coronavirus positive.
Thus, the past four days recorded 15 cases of community COVID-19. Particularly Da Nang recorded 14 cases including 4 health staff including a doctor, two nurses, an assistant at Da Nang Hospital. One case in Quang Ngai was the one who came to take care of patients at Da Nang Orthopedic and Rehabilitation Hospital.
Tighten the measurements
0h on 28/7, Da Nang began to socialize the whole city, particularly the cluster of three socially isolated hospitals, to prevent the pandemic.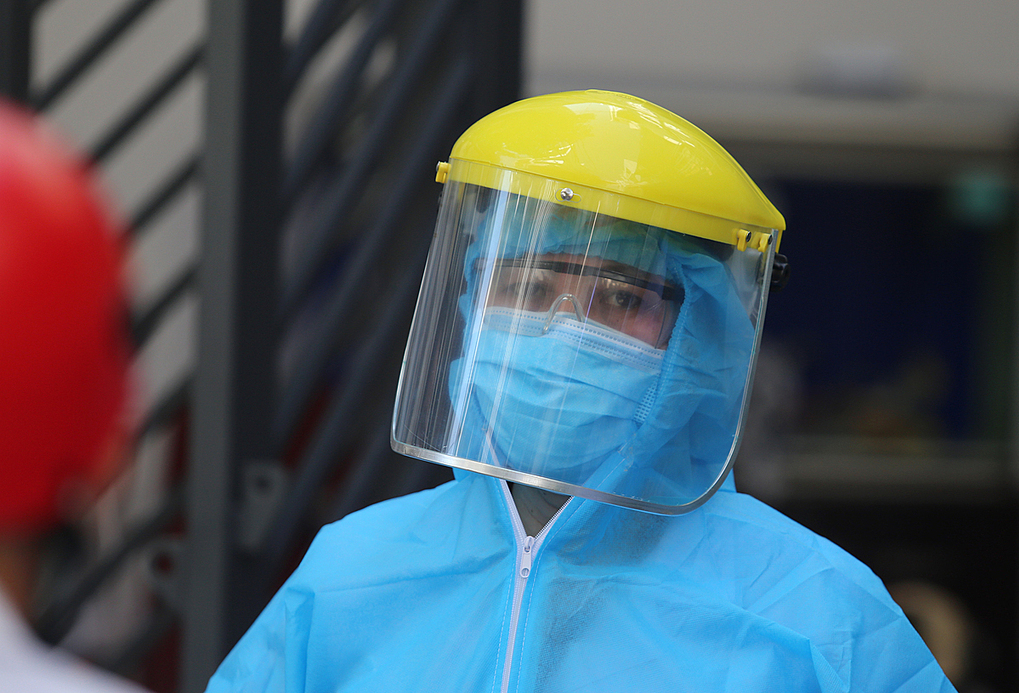 Medical staff in Danang wears protective clothing when taking samples of suspected people for coronavirus testing. Photo: Dak Thanh
Airplanes to and from Danang were halted; Intercity trains and buses will not be stopped to pick up passengers from 12:00 on July 28.
The above regulation was applied within 15 days to prevent the Covid-19 epidemic, according to the notice of the Ministry of Transport on 27/7. Besides ceasing all flights to/from Danang, domestic flights to other provinces without Da Nang still perform normally.
Intercity, intra-provincial passenger cars, contract cars, tourist cars, taxis, buses in the area of Danang must also stop operating, except for official vehicles, patient vehicles, worker shuttles, and food trucks, products, construction materials, goods.
The railway industry is also instructed to stop the operation of passenger trains to/from Danang station. North-South trains are still operating normally on the route but do not stop to pick up passengers in Danang. Passenger boats to the island originating from Danang are also prohibited.
Cargo aircraft, ships and vehicles are still operating normally.
In addition, the Ministry of Transport also requires the units to track the problem that arises, the situation of tourists stuck in Da Nang to arrange a timely transportation plan.
On July 27, Dr. Nguyen Thanh Trung - Deputy Director of Danang Hospital, sent an announcement to the Centers for Disease Control (CDC) in Danang, requesting community supervision with 30 patients and their families arbitrarily leaving the hospital.
According to Dr. Trung, yesterday (July 26), the city offered an official document of the whole hospital isolation from 1 p.m. Due to anxiety, many patients and their caregivers had left on their own, before being controlled by security and police at the entrance.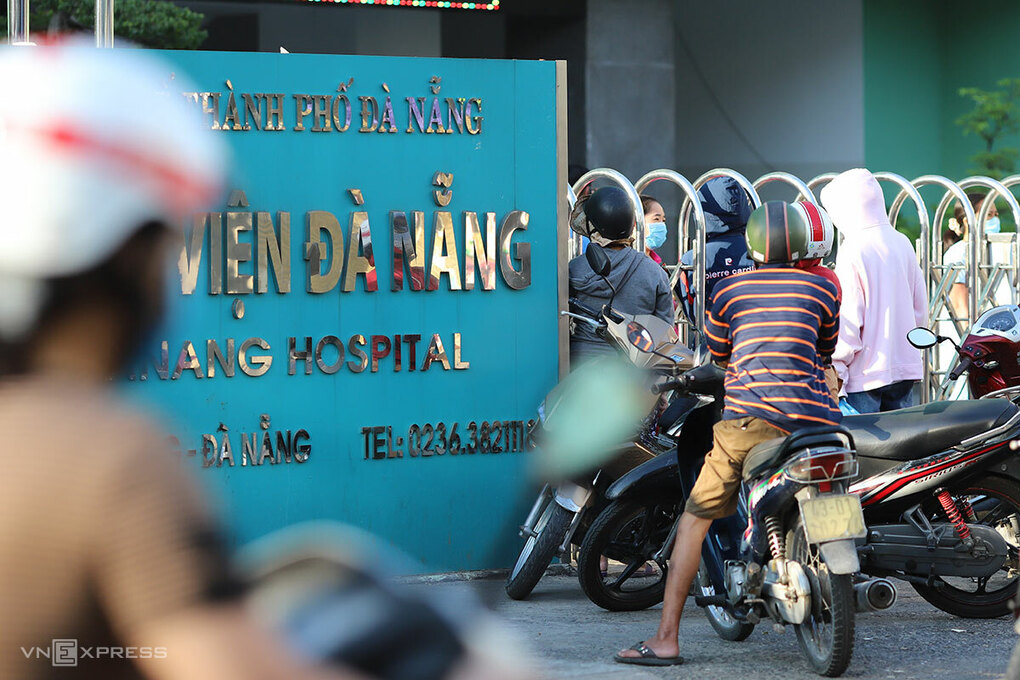 Relatives wait to give essential supplies to those who are isolated at Da Nang Hospital, July 26 afternoon. Photo: Nguyen Dong.
Among those who fled from the hospital, there were 15 patients in the Department of Urology, the rest were patients undergoing treatment and their caregivers from other departments. "These are mild cases, about to be discharged from hospital to14-day isolation at home," Trung said.
Hospital leaders informed that patients and their family members did not have close contact with coronavirus infections when visiting or treating at the hospital. However, entering to the community must be closely monitored to prevent the pandemic. Therefore, the Hospital has contacted directly and sent a correspondence listing their name, address, phone number for CDC to monitor.
"By this afternoon, the CDC has reached out to all of these people, asking them to self-isolate at home for 14 days. If these people present signs of medical condition, they will be immediately transferred to the 199 Hospital of the Ministry of Public Security, "said Dr. Trung.
Da Nang has recorded three cases of coronavirus infection in the community, the 416th, 418th and 420th in Vietnam. This is a new strain of virus, originating from abroad. When penetrating into the body with strong attack power, all patients need to utilize mechanical ventilation.
Da Nang Hospital is isolating about 4,000 patients, relatives and more than 2,000 health workers. In particular, medical staff on 26/7 were transferred to quarantine in the hotel to take turns to serve and treat patients.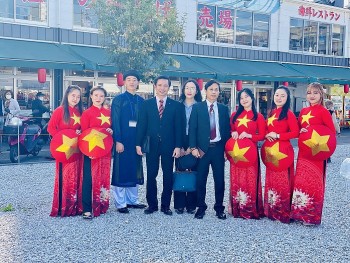 Overseas Vietnamese
The Kochi-Vietnam Cultural Exchange Festival has been organised in Kochi Prefecture, Japan, recently for first time in an effort to boost cultural exchanges and cooperation between the two countries.