'Monitoring your competitors helps your business thrive better', Uyen Phuong Tran, the author of Competing with Giants
Fierce competition is inevitable for any business. Here Phuong Tran shared her insights that competition provokes innovation, and it is crucial to watch your competitors closely and see your business achieve further success. 
No matter your product or industry, you will always have fierce competition. That competition might come from fellow local and regional companies or from global giants. Instead of shying away or being intimidated by it, use that competition to fuel your own successes. When you take the time to evaluate what your competitors offer, why they offer it and how, you may find inspiration that helps create and offer something even better.
That is what happened with THP's Number 1 Energy Drink, which has become one of our core brands. In 2001, THP was looking for new avenues to persify away from beer, where margins are lower than other kinds of drinks. At that time, Red Bull had already come to Vietnam. Red Bull was the brainchild of an Austrian industrialist, Dietrich Mateschitz. But, he got his inspiration from Vietnam's neighbor—Thailand, and an energy drink called Krating Daeng (Red Bull), which was popular among manual laborers. In turn, Krating Daeng was based on Lipovitan, a Japanese energy drink developed by a pharmaceutical company during the mid-1960s, and sold in small, brown medicinal bottles. It was a favorite of that country's famously hardworking salarymen and is still sold in those distinctive bottles today, including in Vietnam.
The history of the energy-drinks sector shows how brands typically derive inspiration from each other, with each inpidual brand applying a unique twist that sets it on its own distinctive path. Mateschitz's talent was to re-configure Red Bull for Western tastes and then turn it into the world's first truly globalized energy drink.
THP was able to spot this trend early and develop a similar brand that better suited the Vietnamese palate. So that's just what we did. By monitoring the activity of competitors and the market, THP was able to leverage that knowledge to innovate and create something better for the market it served.
It helped that multinationals like Coca-Cola and PepsiCo at the time didn't think we could compete in a space outside of beer; they therefore, paid no attention to THP's burgeoning efforts in this area. THP was in the process of doing different things based on what we had observed. For example, we chose to bottle our drinks in glass versus aluminum to aid in recycling and packaging costs to the customers. One Coke executive even told us it was suicide to sell energy drinks in a glass bottle and wondered how THP would process five thousand cases of empty glass bottles. We did that and more.
Once Coca-Cola and PepsiCo realized their error, they tried to stop their distributors from selling Number 1. But, they failed on two counts. First, Number 1 is not a carbonated drink, so they could not argue it was a direct rival. But more importantly, our distributors were locked in. They wanted to sell the drink anyway, because it was very profitable for them.
Number 1 Energy Drink flourished. Within one year, it was honored as one of the top-ten beverage products in Southeast Asia. Many of our competitors now have energy drinks in Vietnam, too, and it is a thriving market for all of us. Coke and PepsiCo entered the energy-drinks segment in the early 2000s, with Samurai (Coke) and Sting (PepsiCo).
In the end, competition provokes innovation, and as a result, better products, which ultimately benefits the consumers. So it is crucial to pay attention to your competitors and see how they can help you attain the next level of success. Learn more about how you can use competition to thrive for success from my blogs.
About author Phuong Uyen Tran
Working as a powerful business woman, Forbes published author, Phuong Uyen Tran is a model of success in Vietnam. Phuong Uyen Tran is also a special contributor for Vietnam Times. Her writing, including "Competing with Giant" book, and her latest articles are to advise and inspire young people to start-up, overcome challenges and reach out to the world. It is the story of a little girl taking the great responsibilities for a corporation and devoting herself to society.
Read More: a prominent female millionaire and an emotional author
The ways to become a global citizen

"Recognizing the reality of globalization and learning to embrace its benefits are critical for achieving success in today's world." Phuong Tran outlines ways to become ...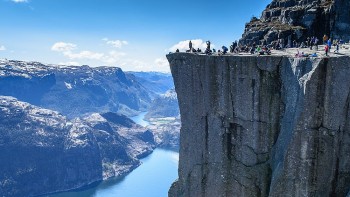 Travel
The Sverd I Fjell, an prominent monument created be the Norwegian sculptor Fritz Røed, are giant swords in stone located in Hafrsfjord, a suburb of the city of Stavanger in Norway.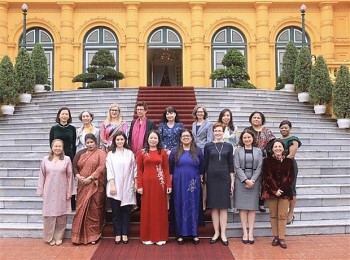 Viet's Home
Vice President Vo Thi Anh Xuan has urged female foreign ambassadors and chargés d' affaires to further contribute to facilitating travelling and trading between Vietnam and other countries.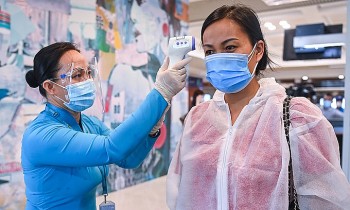 National
Vietnam News Today (October 20): Vietnam adds 3,034 Covid-19 cases to national infection tally; HCM City enhances cooperation with China's Shanghai; Thirty-two localities declare Covid-19 risk levels; Transport ministry mulls letting the unvaccinated fly.