More than 120.000 Vietnamese receive AstraZeneca Covid-19 vaccine
On April 22, more 20.203 Vietnamese was administered the AstraZeneca Covid-19 vaccine, raising the tally of recipients to 128.610.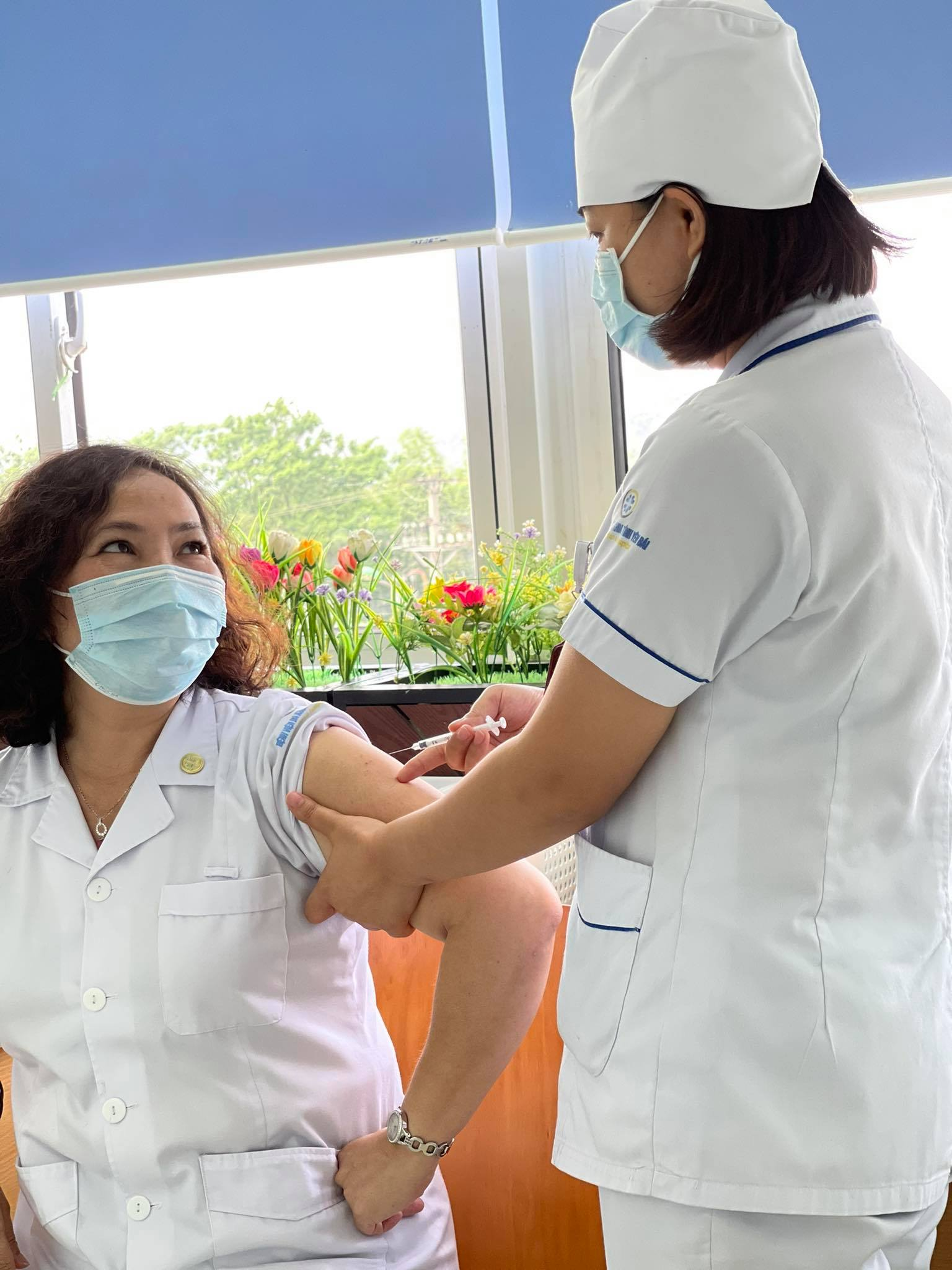 Tran Lan Anh- Director of Yen Bai General Hospital received the AstraZeneca Covid-19 vaccine on April 22. Photo: Suckhoedoisong
The prioritized groups receiving the vaccine are medical workers directly treating Covid-19 patients, those involve in taking samples, testing, contact tracing, members of Covid-19 community groups, and members of the Steering Committees for disease prevention and control at all levels, police and army forces, Suckhoedoisong reported.
On April 22, provinces of Phu Tho, Thai Nguyen, Bac Kan, Nghe An, Yen Bai, Lao Cai, Binh Dinh, and Kon Tum commenced their Covid-19 vaccination campaign.
According to the Health Ministry, prior to the implementation of Covid-19 vaccination, it issued guiding documents and organized training on reception, preservation vaccine, immunization and screening before administration.
In addition, it conducted nationwide training on the prevention, diagnosis, and handling of anaphylaxis.
In particular, the Health Ministry issued a decision to establish the "Steering Committee for Covid-19 Vaccination Safety" which includes leaders of the Health Ministry and domestic leading experts in immunization, infectious disease, emergency resuscitation, intensive care, hematology, cardiology, neurology, etc.
Since the country launched its inoculation campaign on March 8, there have been 33% of recipients displaying commonly mild reactions such as swelling at the injection site, fatigue, mild fever, headache, and nausea. These reactions are normal which are also detected in other types of vaccines against measles, whooping cough, or tetanus.
There has been 1% of recipients experiencing severe reactions; however, they were timely treated and now are all in stable health conditions.
The post-injection reaction rate in Vietnam is lower than that announced by the producer. The country to date hasn't yet recorded any cases of blood clots after administration.
Reports on blood clot cases following the Covid-19 vaccination by AstraZeneca have surfaced globally as of late and have prompted certain countries to either temporarily suspend its use or restrict its usage on certain age groups. Last week, Denmark became the first country to stop the AstraZeneca vaccine rollout entirely.
Vietnam said it would continue using the AstraZeneca vaccine for its mass vaccination program.
Within this year, the country is expected to receive 60 million AstraZeneca vaccine doses either through contracts or the global vaccine access mechanism Covax. It aims to secure 150 million doses to cover 75 percent of its population by next year.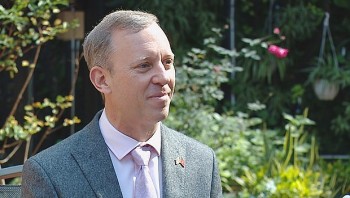 Friendship
The UK will continue to support Vietnam in the pandemic combat, and coordination in science and technology, especially in tracking new variants, British Ambassador Gareth Ward has pledged.