According to Google Trends figures, thanks to the well-organized epidemic control in Vietnam, domestic search keywords in June nearly doubled compared to the previous 6 weeks. However, Danang is still not in the top 10 search for "sea tourism". As surprising as it is, in early 2020 this destination was named as the "most livable city" and 1st ranked among the top 10 destinations, also according to Google's data.
One of the reasons why Danang is unable to reach its full potentials compared to other Asian destinations is the lack of nightlife amusement.
The nightlife recreation industry is simply understood as service activities taking place from 6 pm to 6 am the following day, including food, music, arts, entertainment, festivals, events, etc. This kind of economy brought New York $ 13.1 billion, creating about 299,000 direct jobs in 2016 alone.
Danang is the best place to start the nightlife, Assoc. Prof. Dr. Tran Dinh Thien, former Director of the Vietnam Economic Institute said at Danang Tourism Stimulation Workshop: The role of nighttime entertainment products and services.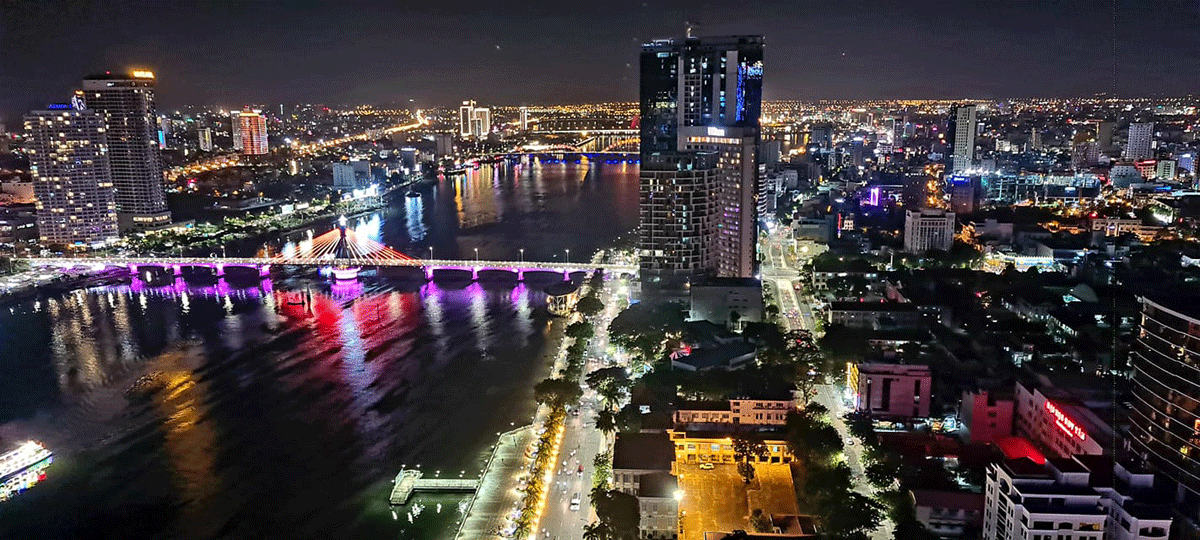 Danang's lack of nightlife recreation. Photo: vnexpress
To keep abreast of the global trend, Da Nang is also "dreaming" to become a city not sleeping at all night. Its nightlife products to catch tourists' eyes could be listed as Helio, Son Tra and Thanh Khe night markets. However, only Son Tra night market partly became a tourist attraction before Covid-19.
The scale and quality at Son Tra night market, nevertheless, are still limited according to many visitors. Da Nang is also implementing the project of An Thuong Tourism Street with the expectation of becoming a sleepless city - a destination to attract international visitors. Up to now, this project still has many limitations and obstacles such as incomplete products, shops located in the middle of residential areas, late-night activities affecting the lives of people. In addition, the epidemic also significantly affected this plan.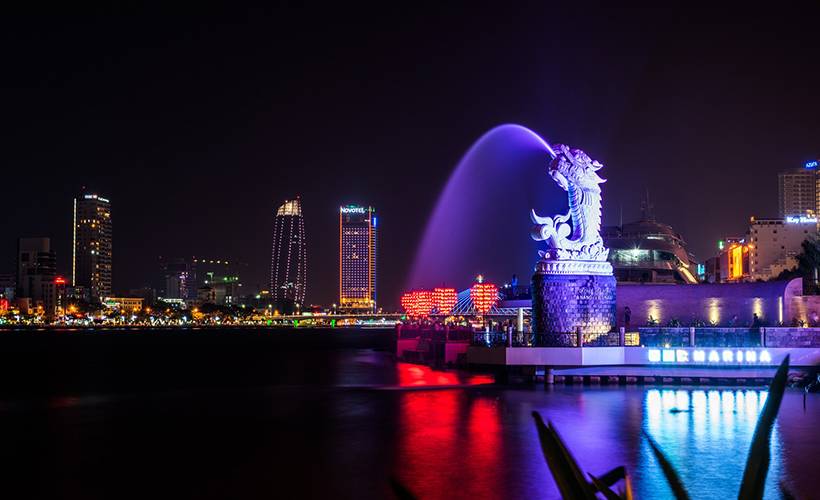 Danang by night. Photo: zafigo.com
When it comes to the epidemic that makes Danang's economic growth negative 3.61%, according to Le Trung Chinh, Vice Chairman of the City People's Committee, one of the tasks set by the city in the near future is to develop the night economy to support tourism development. Local governments will set aside investment budgets to develop this plan, such as building new products and services.
Ms. Truong Thi Hong Hanh, Director of Danang Tourism Department, said that the Department will orient night economic development in the city according to 4 groups of activities and services including Culture - entertainment; Food; Shopping and sightseeing tours. In the first phase (expected 2021 - 2023), the Department will pilot the available services throughout four areas: An Thuong tourist street, Bach Dang walking street - Nguyen Van Troi bridge - Tran Hung Dao, Hoang Sa - Vo Nguyen Giap - Truong Sa coastal road and Nguyen Tat Thanh coastal route to complete and exploit development.
Phase 2 (expected from 2023 to 2025) will identify some key areas consisting of: An Thuong tourist street, Nguyen Van Thoai street extension; Bach Dang - Nguyen Van Troi - Tran Hung Dao walking street and Nhu Nguyet, Chuong Duong extension; Hoang Sa - Vo Nguyen Giap - Truong Sa the coastal route; Nguyen Tat Thanh coastal route; Sun World Resort Ba Na Hills; Van village area and some separate areas located in the west of Da Nang.
Mr. Duong Phu Nam, general manager of Sun World, talking about the solution to the city's night economy, said: "We always advise each other that the direction of doing business is to intensify. We have numerous visitors but if we do not intensify our visitors, they will not spend money, in the evening they will not spend money. "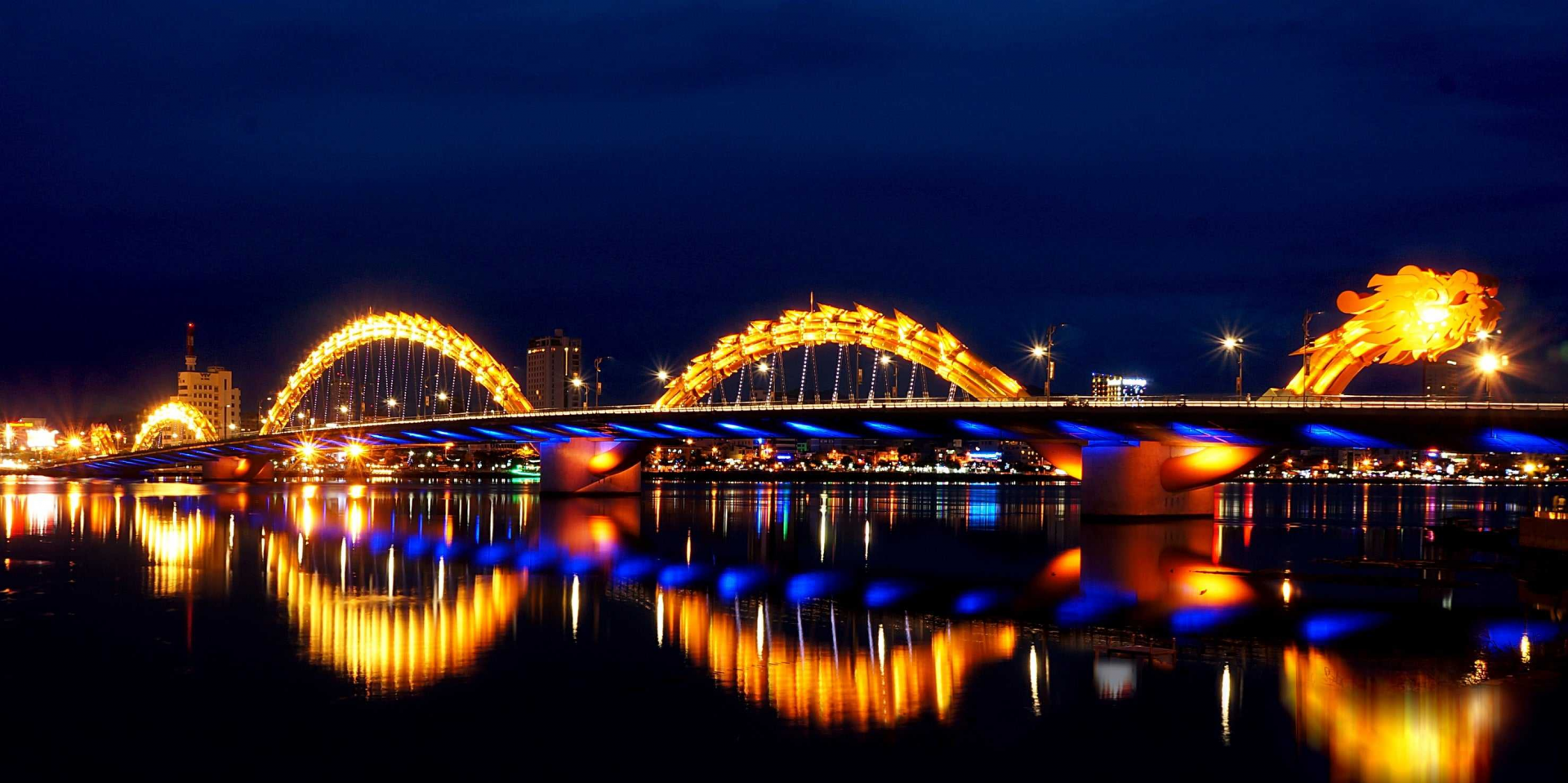 Dragon Brigde. Photo: Asianway Travel
"According to the research index, daytime spending accounts for 70% of the day, which means we are losing 70% of revenue. In other countries, they make 100 USD per 1 guest simply and easily, even spending as going to the massage parlor. We have to pay attention to the intensive story, it's like the fact that we rent a premise to sell an expensive item, but we only sell for breakfast and we still leave it at noon," he said.
Janet Dang