Persevering Vietnamese Woman Lands Job at French Ministry of Justice
Dao Thuy Anh, 28 years old, is among very few people from Asia working for the French Ministry of Justice. This job opportunity came to her after a series of rejections from many employers.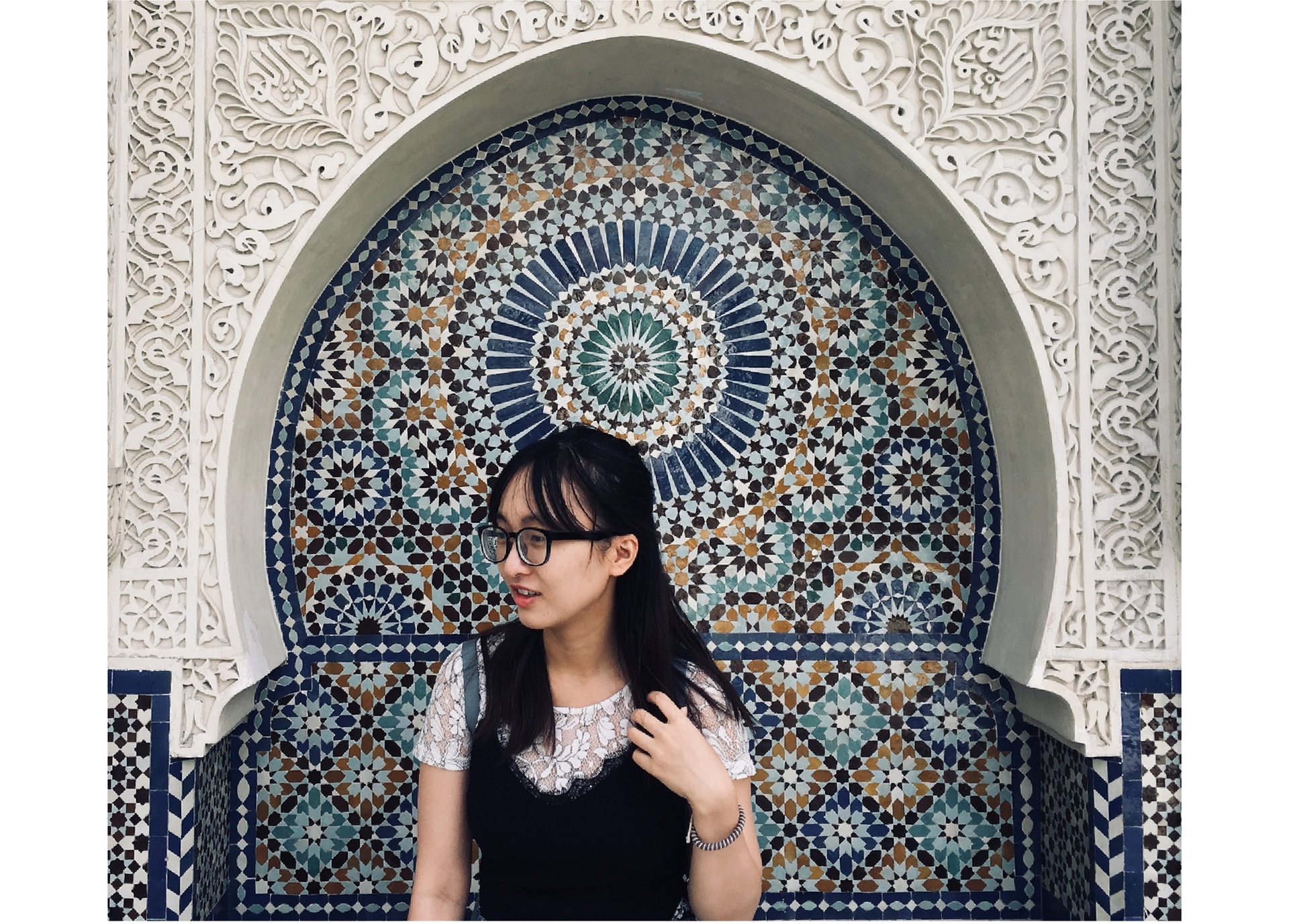 Dao Thuy Anh, 28-year-old, is working as a control management staff at the French Ministry of Justice. Photo Zing News
Thuy Anh, a Vietnamese national, is working as a control management staff at a foriegn ministry.
Her main task is to measure and monitor indicators and workload of all courts in France.
These reports and figures serve as database for the annual dialogue between the heads of the courts and the leaders of the justice ministry.
Anh has been living in France for ten years since she moved to Paris to study a bachelor course at the age of 18.
Her ten-year-journey in the city of light was not as easy as many thought.
"After graduating from high school, I went to France to study a bachelor's degree at the University of Paris Est-Créteil (Paris 12). During my first years in France, I stayed at a relative's house. My school had a lot of Vietnamese students, so I soon got used to everything," Anh told Zing News.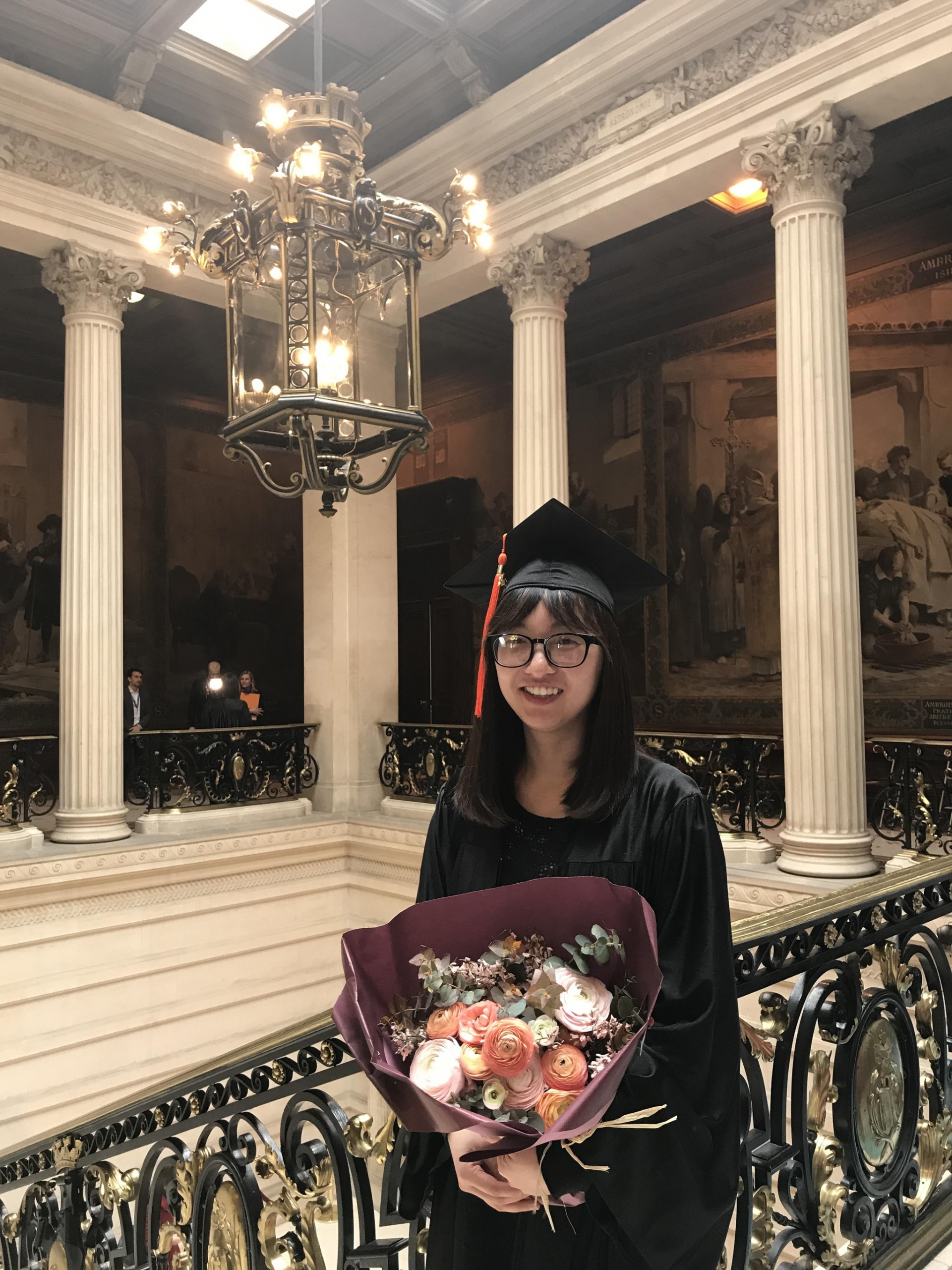 Thuy Anh has obtained a Master degree of the Institute of Enterprise Management (IAE) in Paris. Photo Thanh Nien
"In 2017, I completed my Master degree in management control and auditing at the Institute of Enterprise Management (IAE)."
Thuy Anh used to think of returning to Vietnam as she struggled to find a job after graduation.
"I sent my applications to many companies and was invited for a lot of interviews. But most of them only offered short-term contracts."
A surprising job offer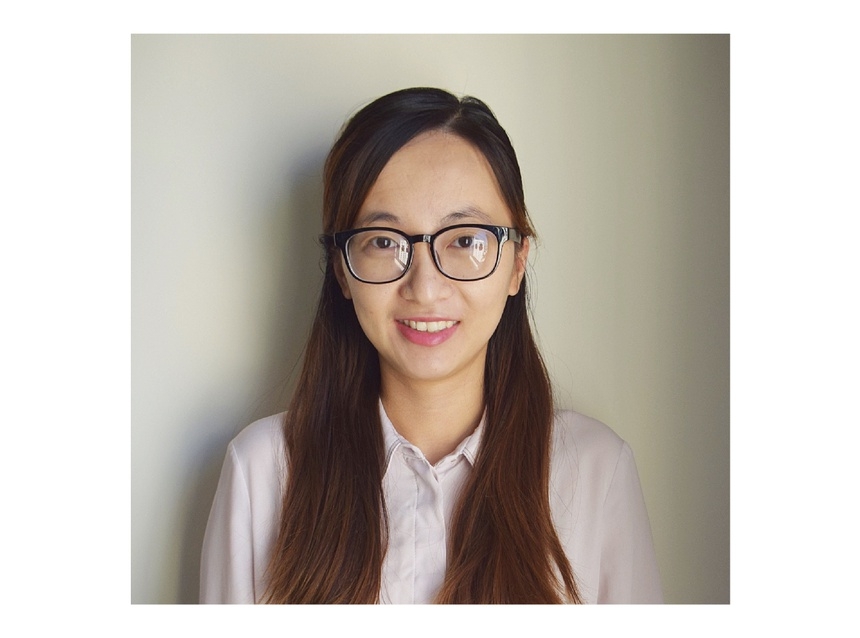 Photo Zing News
After several years looking for jobs, it was not until 2018 when Thuy Anh happened to read the recruitment of the French Ministry of Justice.
"I decided to apply but didn't think I would get the job. After two rounds of interviews, I was very happy to know that I was accepted."
"On the first working days, I faced quite a lot of difficulties as I did not understand specialized concepts and words. I was then instructed by my colleagues who is very friendly and helpful."
Thuy Anh officially signed a two-year contract with the French Ministry of Justice last month to replace the previous six month contract.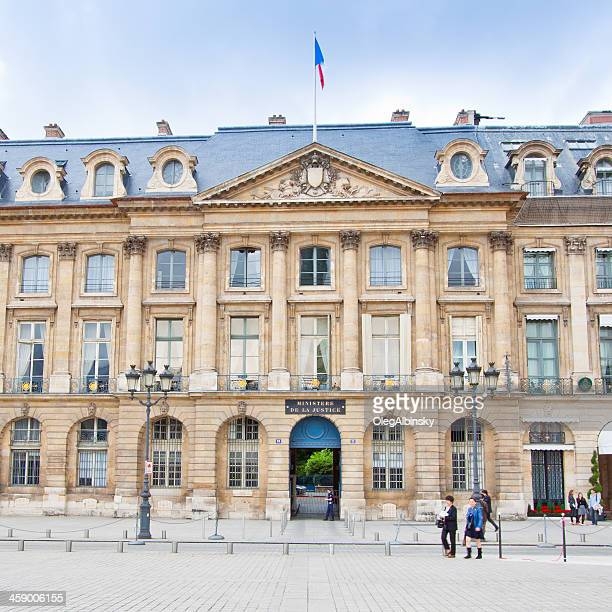 Headquarters of French Minsitry of Justice in Paris where Thuy Anh is working at. Photo Getty
Thuy Anh said working between 9.30am to 6pm with an 1.5 hour lunch break, she was quite busy. "However, I don't have to work overtime. At the weekends, no one turns on the computer. That's the working culture in France."
When having free time, Thuy Anh is usually baking. She thinks she can open a small bakery.
Thuy Anh's advice: Do not give up!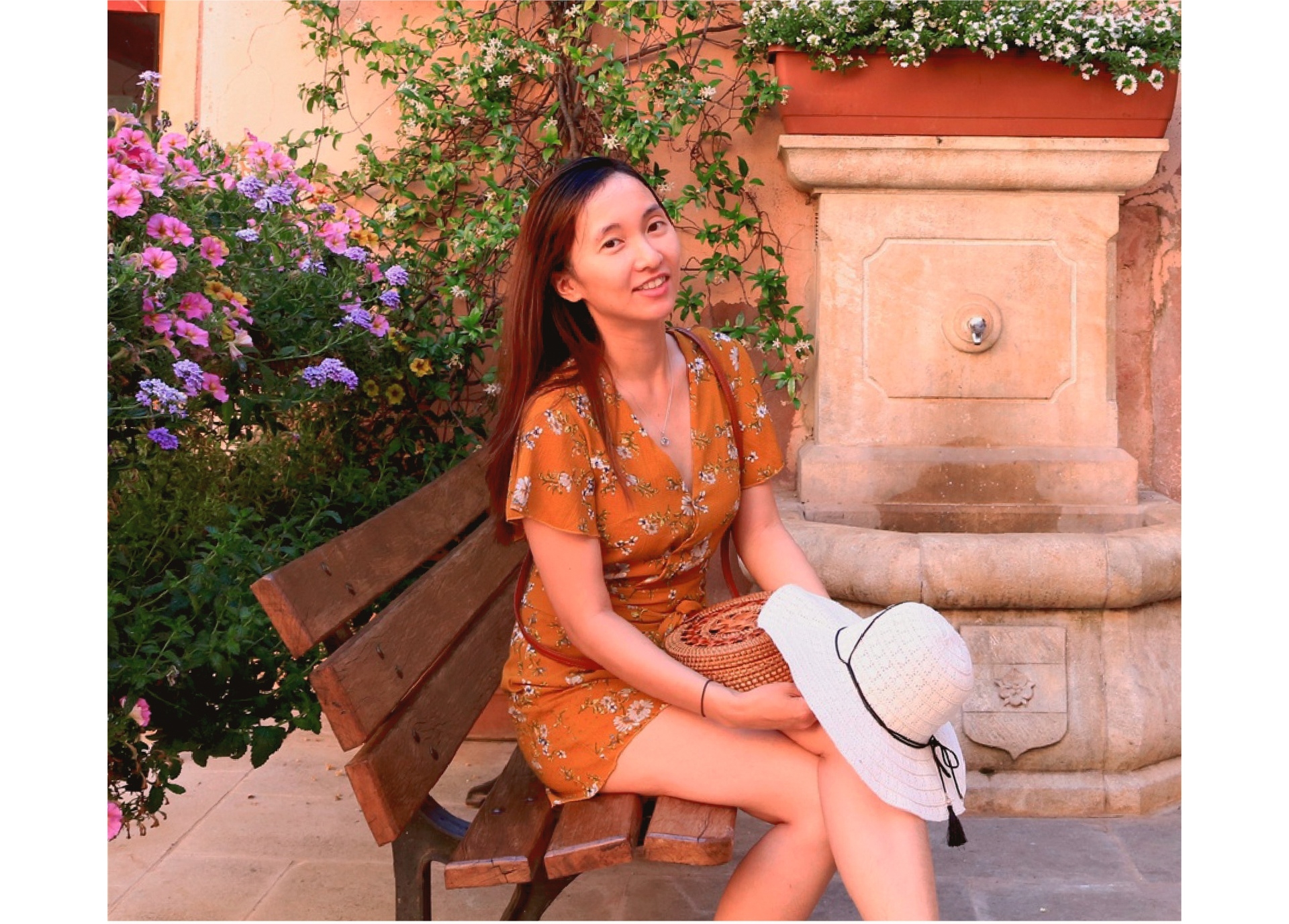 Photo Zing News
The French Ministry of Justice does not have many Asian staff, most of them are of older generation than Thuy Anh and have lived in France for a long time.
Thuy Anh said she just saw more young Asian people working at the ministry in the recent one year.
"I know many young people feel impatient and anxious when they cannot find a job. That is a common sentiment. I am an example. Before working at the Ministry of Justice, I tried all possible job opportunities and got frustrated many times. I had never thought about having a chance to work for the government. From my experience, even if you are rejected by various companies, for up to ten times, you can still find the job you want."
Thuy Anh offers advice for young people in an endless job search; "Do not give up!"
Thuy Anh is living at a private house in France and plans to stay there for a long time.
Living in Paris for 10 years, she is used to the hustle and bustle of subway trains every morning.
In 2017, when Thuy Anh was the general secretary of the Vietnamese Student Association in Paris, she and other members launched a project assisting young Vietnamese with career development and expanding career networks in all fields in France.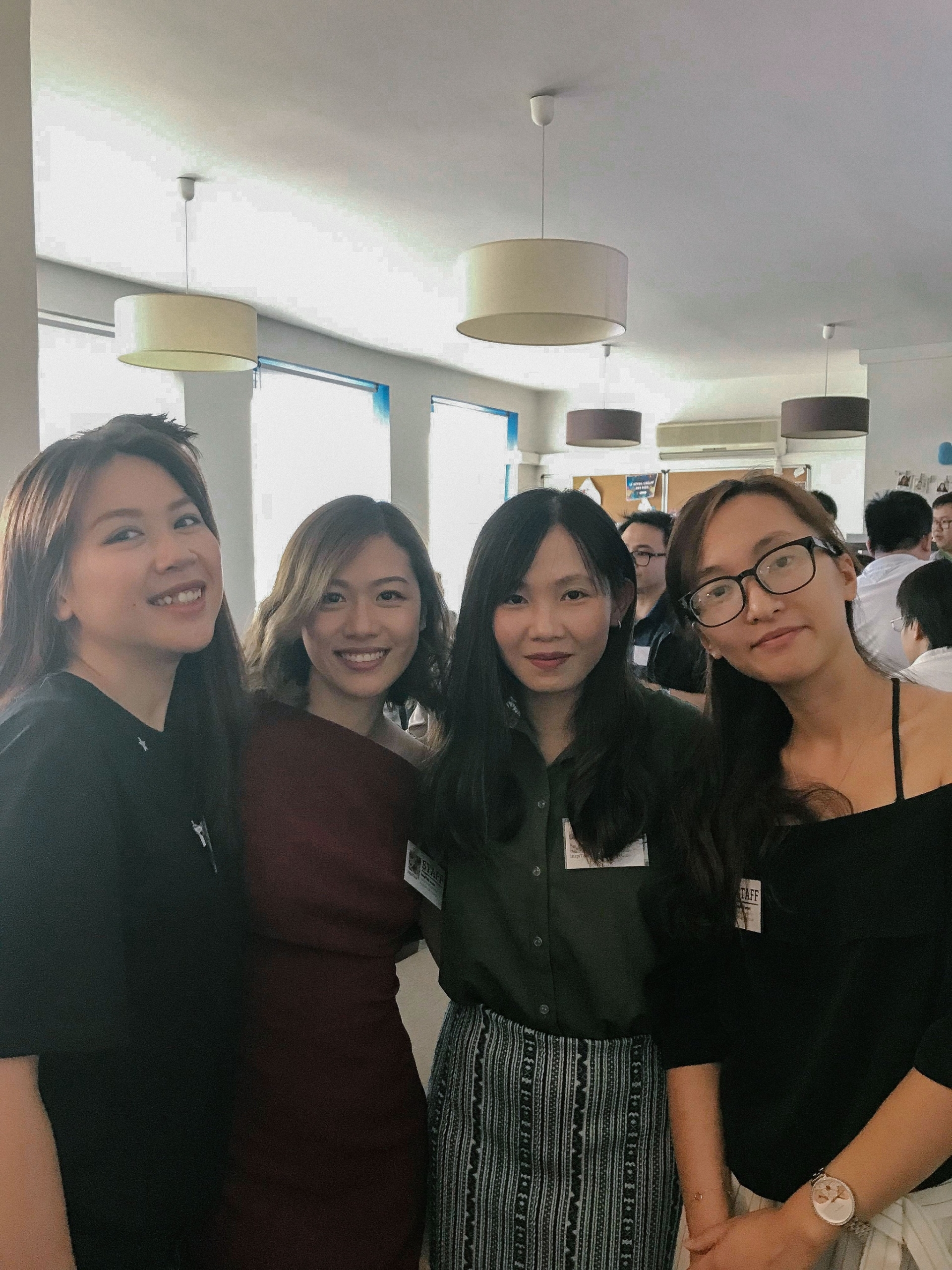 Thuy Anh (first from right) and her friends from the Vietnamese Student Association in Paris. Photo Thanh Nien
"Now I cannot return to Vietnam due to the pandemic. I hope Covid-19 will end soon so I can go back to visit my parents.
"If possible, I really want to return to Vietnam more because it's my home."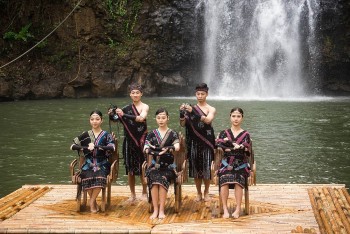 Travel
Many passengers applaud the creativity of the flight instruction video that Vietnam Airlines has recently introduced on their flights. This video not only creatively conveys the message of flight safety but also helps to spread globally the unique, indigenous cultural values ​​of the country and people of Vietnam.