Profound Musical Celebrates Vietnamese Culture in Houston, US
The ninety-minute show of "Song of Me," written by Le and Dat Peter Ton, reflected how the Vietnamese - American generation stay true to their roots while vying for the American Dream.
Premiering on the big stage in Houston (Texas, US) from May 27, the "Song of Me" musical tells the story of two silbings who grew up together in a traditional Vietnamse family. They are Philip (played by Sergio Mauritz Ang) and Luci (played by Le) setting the scene by cooking, planning, and reminiscing on the eve of Philip's wedding.
Sergio Mauritz Ang (right) and Le played brother and sister who overcome cultures clash as they seek their own path and long to sing in their own voices. Photo: Houston Chronicle.
"We (Le and Dat Peter Ton) both have a lot of ideas and love to see more stories about Vietnamese people on stage," said Le about how "Song of Me" came to life.
The young artists wanted to find the boundary between Vietnamese identity and American identity, and the way they are expressed through Luci and Philip. The brother is a gay man, raised in a traditional Vietnamese family while the sister, being the older sibling, has a lot of responsibilities. They work together to find a common voice and respect each other's presence as family members in a society.
"Walk in to take your seat of the Stages threatre, you will find something is literally cooking in "Song of Me,", said Houston Chronicle.
From the article "Review: Delicious 'Song of Me' offers a slice of Houston's Vietnamese community" by local writer Chris Vognar, the stage is dominated by a big kitchen island: "Walk in to take your seat before the show starts and the scent of fresh egg rolls fills your nostrils. And there's one of the stars, Sergio Mauritz Ang, frying them up and picking hip-hop tracks that boom over the sound system. This multitasking provides a hint of what's to come in a delightful show that finds both stars, Ang and Mai Le, preparing food as they navigate a play about tradition and identity and, yes, egg rolls."
Houston Chronicle also praised the interactive stage where Le and Mauritz pull off the task of addressing both the audience and each other.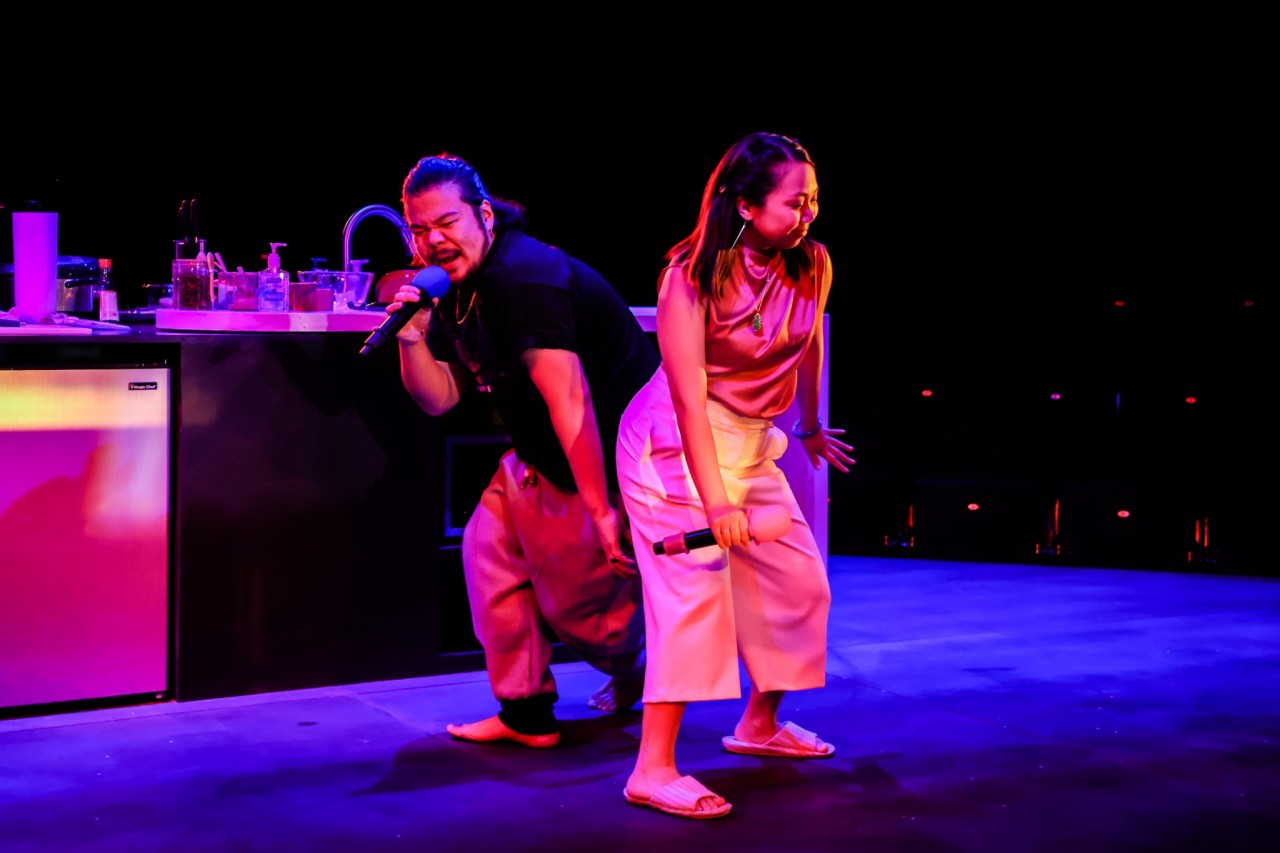 Houston's Vietnamese community lovingly represented by the brother-sister relationship between the two character. Photo: Stages Houston
"Luci and Philip engage in competitive egg roll prep (he wins), share dating stories (they both date white guys) and relive an old Linkin Park concert. But they both have more on their minds. "Who are you going to be without your family?" she asks him. Even some of these moments have a wicked sense of humor. At one point, as Luci lectures Philip, he just nods his head and turns on the blender to drown her out," writes Chris Vognar.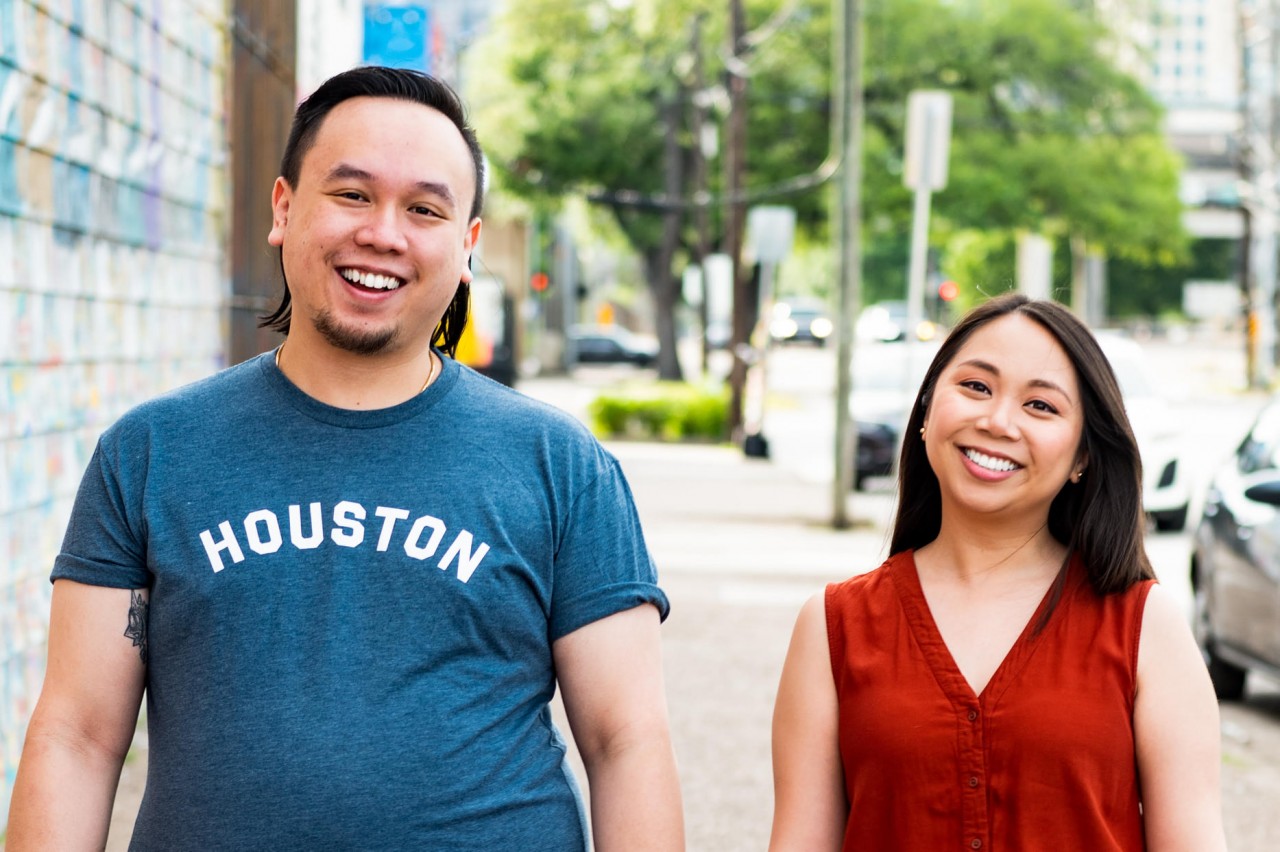 "Song of Me" is written by Le (right) and Dat Peter Ton. Photo: Stages Houston
Culture Map Houston also introduced "Song of Me" to theatre lovers by calling it "a jubilant world premiere about family, tradition, Vietnamese cooking, and growing up in Houston from two of the city's most exciting young artists."
Houston Press's writer Jessica Goldman called the work of director Ton a lovingly representation of Houston's Vietnamese community.
She wrote: "There is a broad element to the comedy in the show. When Ton allows his cast to slow things down, take a pause and play to the more serious or naturalistic elements of the story, the whole play elevates,".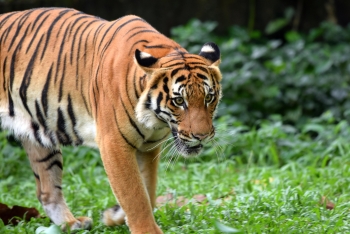 Economy
#ShopeeGivesBack, Shopee's long-term community initiative, has raised over RM48,000 from 1 May 2020 to 31 July 2022 for two Non-Governmental Organisations (NGOs) championing environmentally-conscious efforts in Malaysia.