Recipe for a Perfect Vietnamese Pork Spare Rib Noodle Soup - Video
If you have tried and wondered how to prep a flavorful bowl of spare pork ribs noodle soup, the recipe below is for you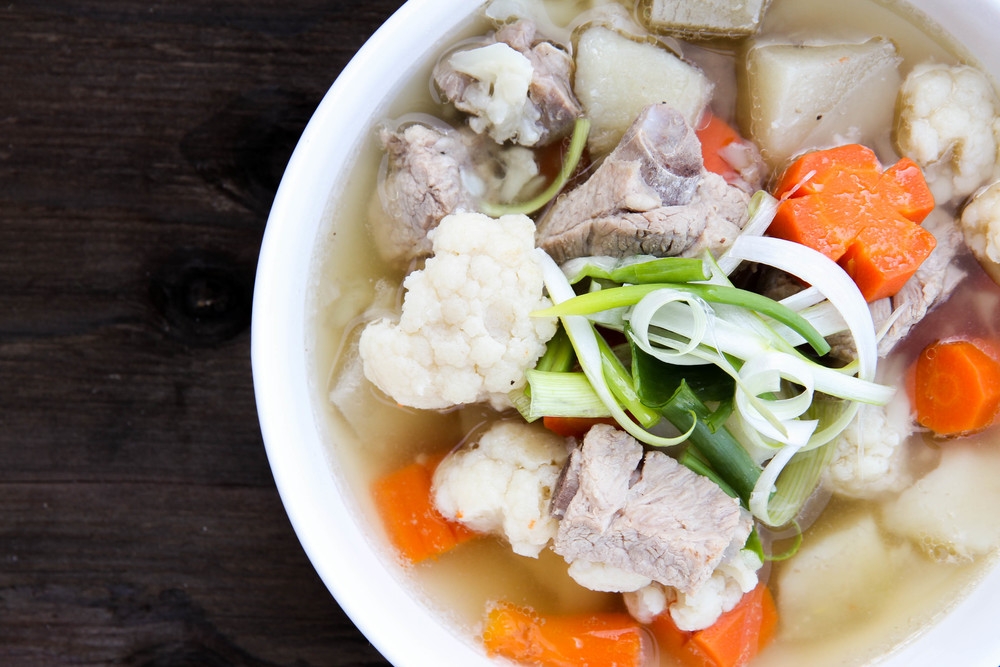 Vietnamese pork spare rib soup with potatoes, or Canh Suon Khoai Tay, is a staple in the meal of many Vietnamse households. This particular soup is usually one of the dishes in our multi-course family dinners because of its simplicity. It's made from a stock of pork spare ribs that's been marinated with fish sauce and shallots. Carrots, potatoes and/or cauliflower are then added to the pot and simmer on low until fork tender. The low simmering brings out all the sweetness of the vegetables into the pot, making it a flavorful and hearty broth, according to Vicky Pham.
(Video: Mai Home Cooking)
Ingredients
• 1 lbs pork spare ribs (If the ribs come in a big slab, have the butcher cut the ribs into 1-inch strips, perpendicular to the bones. Once you get the ribs home, cut in-between the bones so you have nice bite-size rib pieces)
• 1 tablespoon fish sauce (Three Crabs Brand)
• 1/4 teaspoon ground black pepper
• 1 shallot (peel and dice)
• 1 tablespoon vegetable oil
• 5 cups water
• 1 large carrot
• 1 large potato
• Half of small head cauliflower
• 1/2 teaspoon salt
• 1/2 teaspoon pork seasoning powder
• 1 scallion (and cut into 1-inch segments)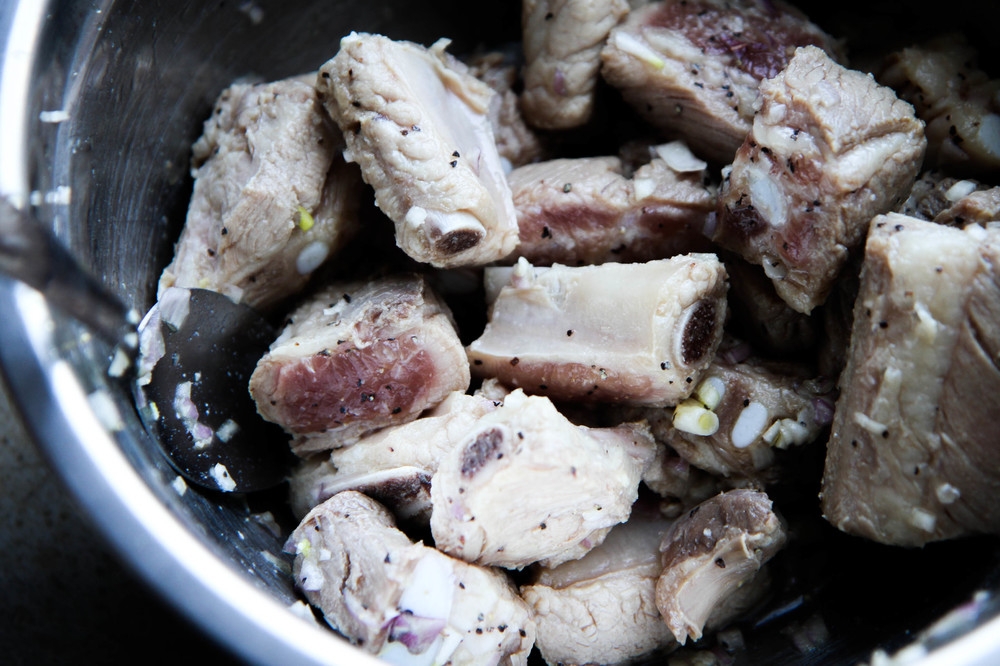 Instructions:
1. Clean the pork ribs thoroughly before cooking. This is will keep the stock clear. Plus, you will have a tastier, non-funky-pork-smelling soup. To clean the pork ribs, fill a pot halfway with water. Bring the pot to a boil. Add a large pinch of salt. Add the ribs and cook for about 5 minutes. After 5 minutes, drain the content into a colander. Rinse the ribs under cold running water until water runs clear.
2. Marinate the ribs with fish sauce, pepper and half of the shallots for at least 30 minutes.
3. In a stock pot, add vegetable oil and heat on high.
4. Add remaining shallots and fry until fragrant (about 1-2 minutes).
5. Add the marinated pork ribs (do not add the liquid from the marinade just yet). Stir around the ribs and cook for about 1-2 minutes until the outside is caramelized.
6. Add water (5 cups) and the remaining liquid from the pork marinade into the pot. Cover pot with a lid and simmer on medium low for 30 minutes.
7. Add the carrots and cook for 5-10 minutes. Carrots get added first because they take longer to cook than the other vegetables.
8. Add the potatoes and cauliflower. Cook until the potatoes and cauliflower are fork tender.
9. Season with salt and pork seasoning powder.
10. When you're ready to serve, sprinkle the top with scallions. Enjoy!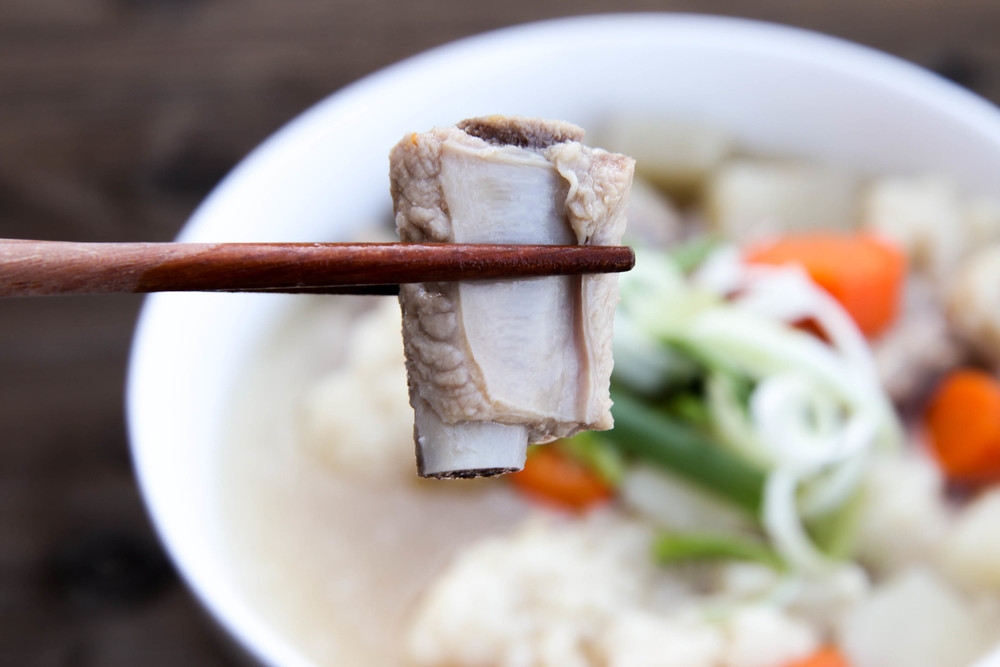 Photo courtesy of Vicky Pham
What are Nutrients in Pork Ribs?
Protein and Fat
Ribs are naturally carb-free (minus any carbs in added sauces, of course) so all of their calories come from protein and fat. A 3-ounce portion of ribs – about 210 calories', or 1 ribs' worth of meat – supplies 24 grams of protein and contains 12 grams of fat. That protein is a great way to fuel up your muscles, because pork ribs supply all the amino acids you need to rebuild muscle tissue, according to SF GATE.
The fat comes from a mix of saturated and unsaturated fatty acids, and each serving of ribs has 5 grams of saturated fat. Nutritionally, that's less than ideal, since saturated fat increases the levels of "bad" cholesterol in your bloodstream. Their saturated fat content is why ribs are best eaten as an occasional treat rather than an everyday staple.
Iron and Zinc
While pork ribs' fat content might be less-than-healthy, its mineral content is great for you. Pork ribs supply significant amounts of iron and zinc, two nutrients you need to get from your diet. Both minerals play an important role in immunity, and iron also helps supply your cells and tissues with oxygen by carrying oxygen in your bloodstream. A serving of ribs has between 35 and 50 percent of your daily zinc needs, depending on your sex, and 8 and 15 percent of your iron needs.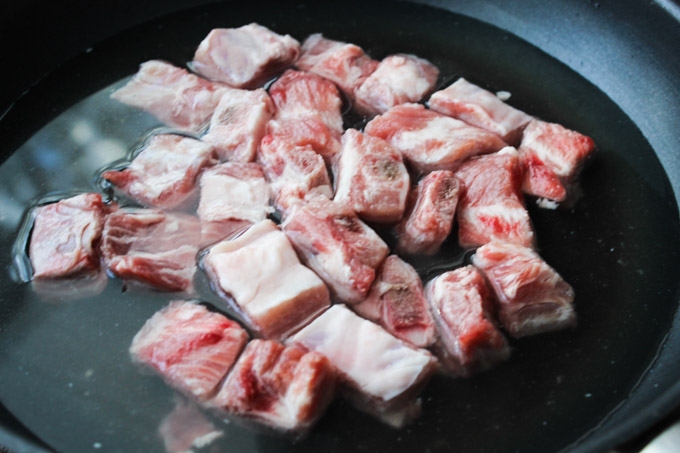 Photo: Spice the Plat
Vitamins B-12 and D
You'll also get a significant amount of some vitamins in each serving of pork ribs, particularly vitamins B-12 and D. Vitamin D is a hormone that helps your body use calcium effectively, and it's crucial for strong bones and teeth. Vitamin B-12 keeps your nervous system healthy, and it also plays a role in oxygenating your tissues to keep your cells metabolically active.
Each 3-ounce serving of pork ribs nets you one-third of your vitamin B-12 needs. You'll also get 7 percent of the vitamin D you need in a day. While that's not a ton of vitamin D, it's still significant, since so few foods serve as sources of this nutrient.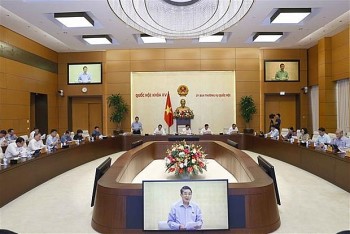 National
The National Assembly (NA) Standing Committee examined the draft revised Law on Protection of Consumer Rights on August 15 as part of its monthly session.