Stranded Vietnamese and Canadian expatriates repatriated
 Nearly 300 Vietnamese citizens stranded in Canada due to the novel coronavirus (COVID-19) returned home by a Vietnam Airlines plane on April 30, departing from Toronto to Quang Ninh while two special flights departed from Hanoi on Thursday and Friday, carrying Canadians stranded back home.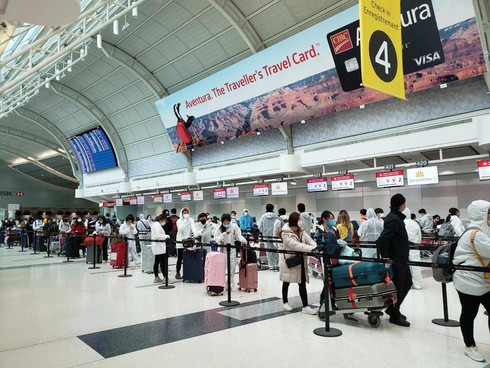 Vietnamese citizens were seen lining up for check-ins at Toronto airport.
Most of the Vietnamese passengers enabled to return Vietnam under 18, sick people, travelers and students without a temporary residence following the closure of dormitories.
The flight was conducted with great support from relevant Vietnamese agencies, the Vietnamese Embassy in Canada and Vietnam's national flag carrier – Vietnam Airlines.
The Vietnamese embassy in Ottawa sent officials to Toronto Pearson International Airport to assist the citizens with necessary flight procedures.
Upon landing at Van Don International Airport in Quang Ninh province, all passengers and crew members underwent medical check-ups and were placed in quarantine according to regulations.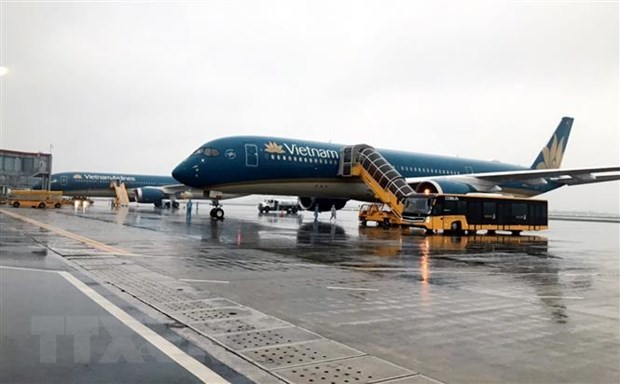 The aircraft in Van Don airport.
Earlier, on its flight from Vietnam to Canada, the aircraft transported several Canadian citizens stranded in Vietnam to their homeland, with assistance from relevant Vietnamese agencies and the Canadian Embassy in Hanoi.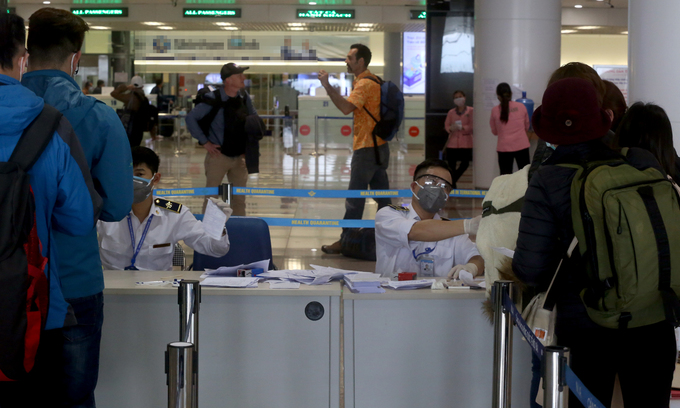 Arrivals go through health declaration procedure at Noi Bai International Airport in Hanoi.
As per vnexpress' report, the first flight, Vietnam Airlines VN008, would leave Hanoi at 3 a.m. on Thursday and land in Toronto at 7:50 a.m., said the Consulate General of Canada to Vietnam on Tuesday. Tickets, which cost $1,400, are non-refundable. Children under 12 only have to pay $1,050.
The second flight is expected to leave Hanoi at 8:30 a.m. on Friday next week, and would land in Vancouver. No further details have been announced.
Canada has recorded over 50,000 Covid-19 cases, of which nearly 2,900 have died.
Meanwhile, Vietnam has reported 270 Covid-19 cases, of which 49 are active, and no deaths. The latest two cases were recorded on April 24, and there has been no community transmission since April 16.
Vietnam suspended international flights on March 25 to contain the spread of Covid-19, leaving thousands of foreigners stranded.
Previously, several flights have repatriated hundreds of citizens from Europe and Southeast Asia.
Vietnam Airlines is also set to operate two direct flights in May to repatriate U.S. citizens.
The Covid-19 pandemic has spread to 210 countries and territories, claiming more than 235,000 lives.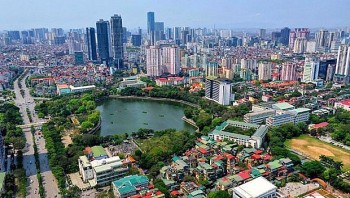 National
Vietnam News Today (Jan. 29): Quang Ninh: Cross-border trading with China resumed after Tet; Hanoi in the world's top three culinary destinations: Tripadvisor; Intertwined opportunities, challenges for Vietnam's economy in 2023; Supermarkets, traditonal markets gradually resume normal operations amid abundant supply.