Tran Ngoc Bich: "100-year strategy originated from human strategy"
It seems that there is a huge change in Tan Hiep Phat. It is not only the technological line, international standards, or the media but also the human. In an interview with Vietnambiz, Tran Ngoc Bich Deputy CEO of Tan Hiep Phat Beverage Group shared her viewpoint on human strategy in the largest beverage group in Vietnam.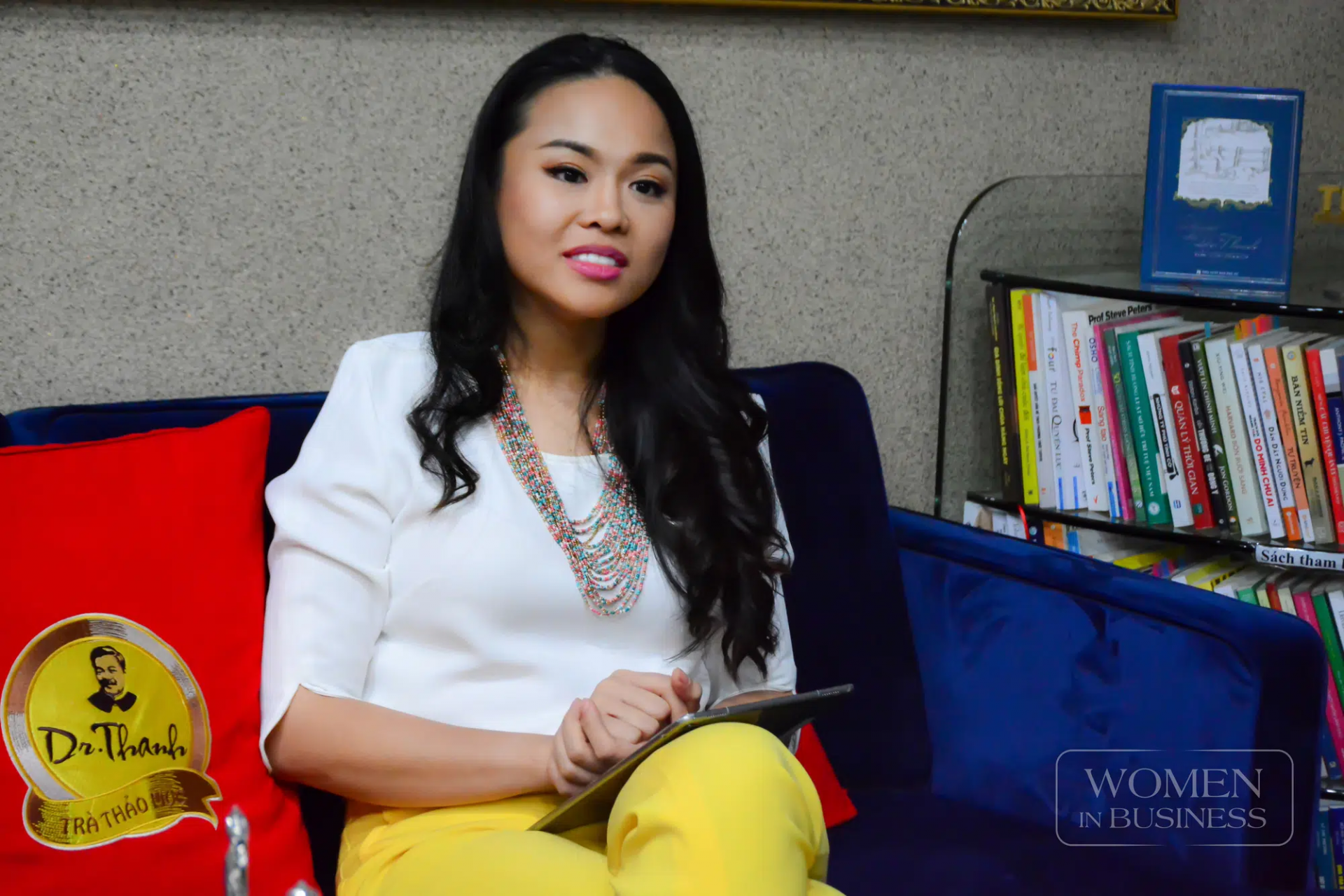 Tran Ngoc Bich, Deputy CEO of Tan Hiep Phat Beverage Group.
When it comes to a family business, the public would think about relationships and untransparency. For example, the group leaders tend to consider their close acquaintances to the high position, not necessarily because of their capacities. But in fact, "fault" is not from the family company but from the leader's point of view.
At THP, there are only two types of people: capable and incompetent people with good attitudes. Everything must be very clear, not measured by general things such as trustworthy acquaintance.
Running a large organization, with a responsibility to ensure product quality, requires constant pressure to renew itself in order to be competitive and become better. THP does not allow me to use close-acquaintance people, as that will inevitably make the company unsustainable.
From 2019 onwards, THP has a special transformation in culture, especially leadership culture. In that year, the company has accompanied its major partner in the world, DDI, to research and develop leadership capabilities. We choose DDI because they have what THP needs: in order to develop leadership, must clearly describe the expected behavior of leadership. DDI does it well.
It can be said that not many companies in Vietnam pay attention to building leadership capacity. For THP, not only has a set of leadership competencies, but we want to update it to meet the standards of strategic competencies.
DDI has a research center that helps THP analyze each behavior one by one. For example, the power of communication will not generally be communicative, but specifically, it turns out to be the ability to listen and communicate. The specificity helps the development capacity of the staff become faster.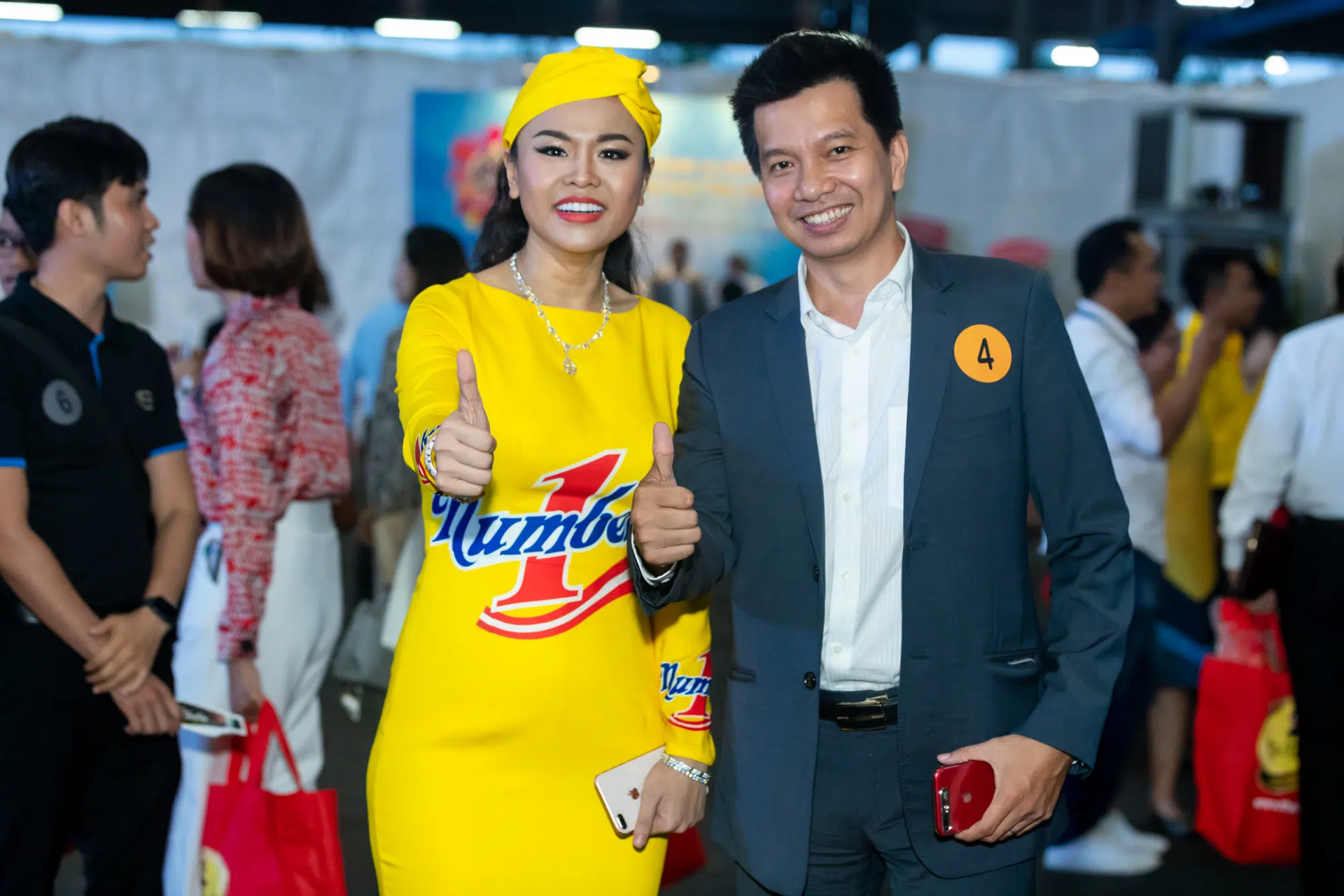 Tran Ngoc Bich is hailed the quiet rose of Tan Hiep Phat Group.
THP has gone through a period of 25 years and thinks that in the coming time, leadership is what making a difference in the company culture. Since being an employee, you must have leadership skills. That is self-leadership.
Then, the company will help you develop that capacity, from which there is a roadmap for you to move to the position of CEO. It is a process through 5 levels, from the lowest position to top leader, with clear requirements, descriptions, and expectations.
At THP, leaders treat employees as special customers. Every action of a leader must have a positive effect. When introducing a new standard, the first thing is to get people excited about the value it offers, to make them see how much better it is.
One of the issues that THP emphasizes in core values is service, bringing values to others. Therefore, the first implementation step is to train all top leaders to think the same way. Then there are programs for each person to turn from thinking to action. Then measure whether the actions bring new value or not, whether anyone is responding positively. Then again, see if the action helped people reach their goals. Since then, the other leaders have implemented synchronously.
Particularly, this is like THP has successfully applied international standards on general management, product quality management, risk management, information management ...
The company has listed the criteria for meeting those standards, turning them into corporate processes and applying it to the respective departments. It is not necessary for everyone to fully understand world standards.
The leaders will be the ones who transform the international language into company policy, creating simple work instructions for brothers and sisters. When the brothers in each department do as instructed, the company will also meet the standards.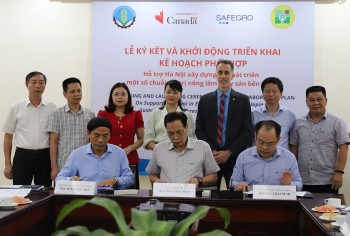 Make in Vietnam
As Vietnam furthers its international intergration, building agro-forestry-fishery high value chains is crucial for the sustainable development of the agriculture sector.