Unique iPhone-case-lodged wall house in Vietnam
The one-of-a-kind house with walls and fences embedded with more than 2,000 iPhone cases in southern Vietnam has recently gone viral on the Internet.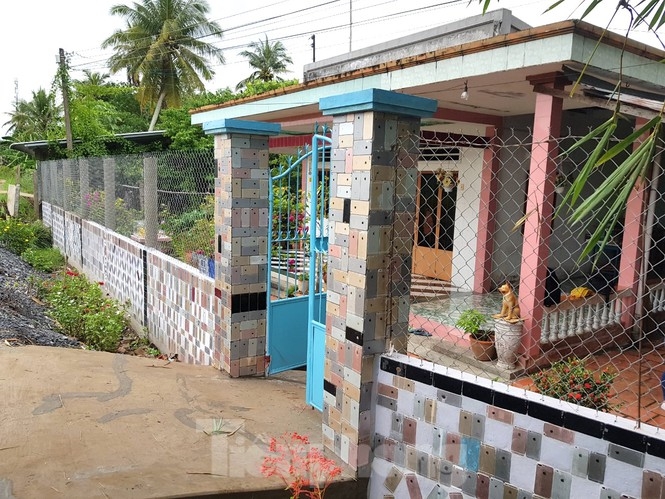 The wall and the gate are covered in iPhone cases (Photo: Tien Phong)
The specially-designed house belongs to Mr. Nguyen Minh Tan, 53, from Vinh Long city, Mekong Delta. "It's my 34-year-old nephew who initiated the idea. He owns a cell phone store in Ho Chi Minh City", Tan told Thanh Nien.
"It's him who brought home all the iPhone cases and directly managed the building process", Tan said.
The wall fence is around 20m in length, 1.2m in height. Instead of glazed tiles, Tan uses the cases of more than 2,000 old iPhones, mostly iPhone 6, 7 and 7 Plus, and even iPad to embed in his walls and fences. It cost him around VND250 million ($10,718) to build these fences, which is 4-5 times more expensive than covering with normal materials.
"I'll grow flowers and ornamental trees around the walls to embellish my lovely house", Tan smiles.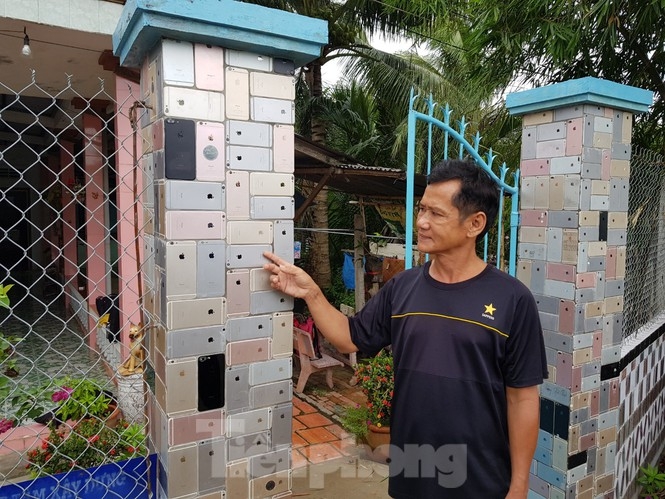 Mr. Nguyen Minh Tan is the owner of the house (Photo: Tien Phong)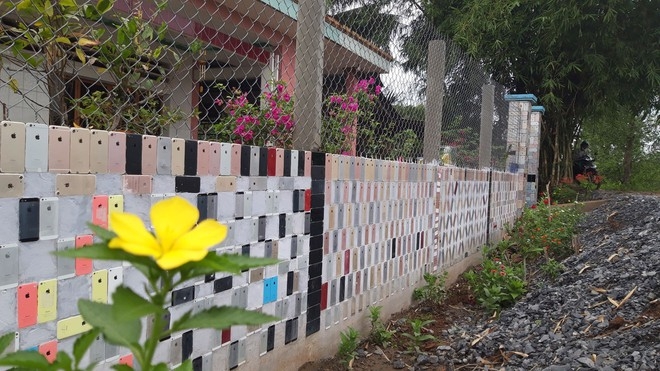 It looks attractive on the outside (Photo: Thanh Nien)
The house, which finished decorating in April, has been attracting a lot of attention and rave reviews. Many passers-by would stop by the "iPhone walls" to take a look at the artful houses and take photos.
Tan's nephew is planning to build another iPhone-lodged house, yet with a different design.
Vietnamese are no strangers to peculiar house structures. In 2018, the photograph of a fence made of 400 old television sets on the southern island of Phu Quoc also went viral online.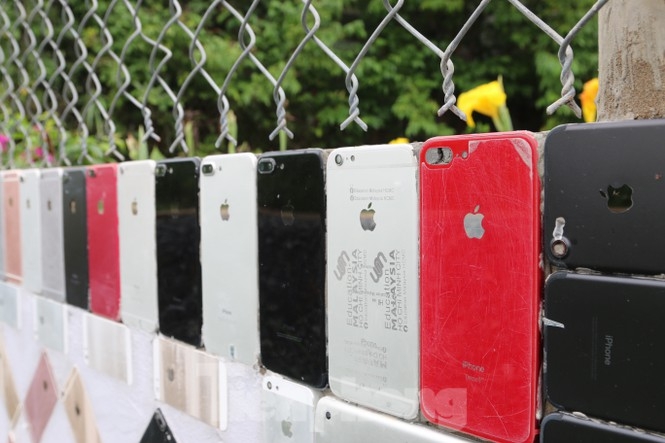 (Photo: Tien Phong)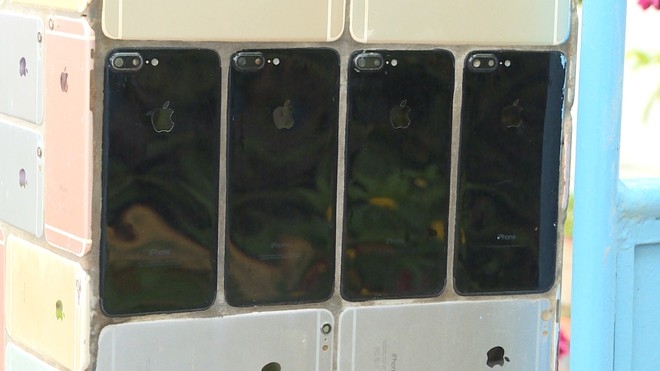 Four iPhone 8 plus cases are embedded in the gate (Photo: Thanh Nien)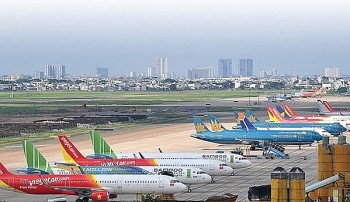 National
Vietnam News Today (Feb. 9): Vietnamese Prime Minister starts official visit to Singapore; Vietnam among destinations for best slow travel holidays in 2023; Vietnamese aviation market predicted to fully recover by year-end; Vietnam weathers crisis to record robust growth thanks to digital boom.