Vietnam COVID-19 Updates (April 22): 41 illegal entrants detected in Cao Bang province
Border guards in the northern border province of Cao Bang arrested 41 people who had illegally entered Vietnam over the past days.
zaq2XSw#cX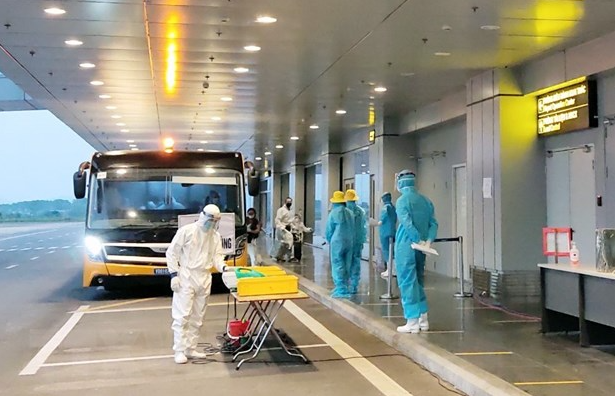 Photo: Vietnam Plus
11 new cases in the past 24 hours
Vietnam recorded five new cases of COVID-19 from 6 am to 6 pm on April 21. All the new infections are Vietnamese nationals who were put into quarantine in Khanh Hoa province and Da Nang city right upon their arrival, according to the Ministry of Health.
As of 6 am on April 22, Vietnam had six more new cases of COVID-19, all of which were imported and immediately quarantined. Out of the 6 newly found cases, there are 4 Vietnamese citizens who have been quarantined in Thai Binh and two Indian experts isolated in Yen Bai.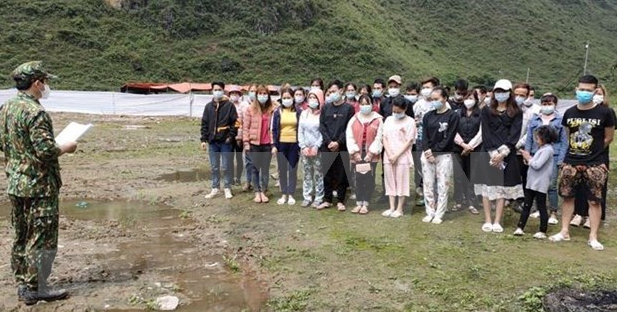 Photo: Vietnam Plus
41 illegal entrants detected in Cao Bang province
Border guards in the northern border province of Cao Bang arrested 41 people who had illegally entered Vietnam over the past days.
The provincial Border Guard Command said on April 20 that the groups of people were found trying to enter Vietnam illegally by soldiers and officers from the Ngoc Con Border Guard Station in Trung Khanh district on April 18, 19, and 20. Of the illegal entrants, eight are foreigners.
The unit has completed necessary procedures and coordinated with relevant agencies to send the illegal Vietnamese entrants to COVID-19 quarantine establishments in Trung Khanh. It is also finalizing procedures for administrative punishment on the foreigners in line with legal regulations.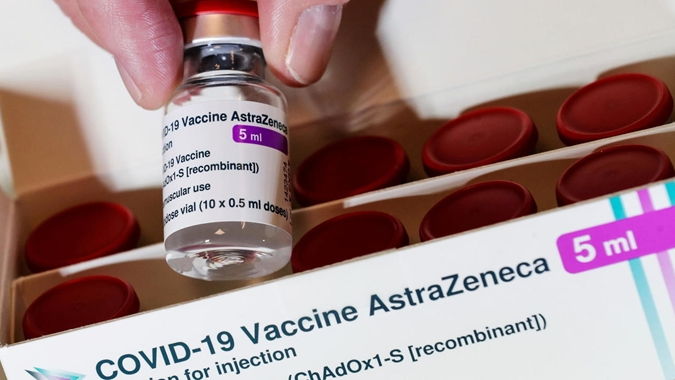 Photo: MOH
More localities prepare for vaccination
Phu Tho: From 8:00 am on April 22, Phu Tho implemented its anti-COVID-19 vaccination campaign, which is expected to end before May 12. To ensure vaccination safety, in addition to emergency teams arranged at the injection sites, the units have set up ready equipment and drugs ensuring the fastest reception and best handling of anaphylaxis after vaccination. Phu Tho General Hospital established a team of experts including active resuscitation doctors always on duty during the vaccination campaign. The team must always be ready to assist in situations related to vaccinating at district-level injection sites when required.
Yen Bai: Yen Bai will carry out the first COVID-19 vaccination for the front-line force on April 22. The province's Center for Disease Control held a training course for doctors who will participate in the injection campaign at hospitals and health centers at district, town, and city levels in the area. Yen Bai has been allocated 4,500 vaccine doses by the Ministry of Health. According to the plan, on April 22, at the provincial general hospital, the health sector of Yen Bai province will deploy the first vaccination for more than 700 people, who are doctors treating and testing COVID-19 patients.
Dak Lak: Dak Lak Department of Health said it would deploy COVID-19 vaccination across the province from April 25 to May 15, 2021. It is expected that at the end of this week (April 25, 2021) 15,700 doses of the COVID-19 vaccine will be delivered to the locality and transferred to the cold storage of the Tay Nguyen Institute of Hygiene and Epidemiology for preservation according to regulations. The vaccination campaign will give priority to 15.700 people in the front-line forces, including 6.035 health workers, 7.985 pandemic-controlling standing committee staff, and 1.680 members in the police and army forces.
New cases have brought the national tally to 2,812. According to the ministry's Medical Examination and Treatment Department, as many as 2,490 cases have been given the all-clear so far, while the death toll remained at 35. Among those still under treatment, 12 have tested negative for the novel coronavirus, 11 twice, and 17 thrice.
Meanwhile, 39.191 people are under quarantine nationwide, including 514 at hospitals, 23,870 at concentrated quarantine facilities, and 14,991 at their residences.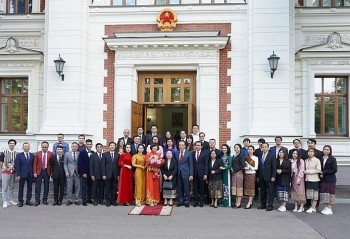 Friendship
The Vietnamese Embassy in Cuba will make efforts to consolidate and cultivate the special Vietnam-Laos relationship in the spirit of respect and support for mutual benefits.