Vietnam COVID-19 Updates (April 26): Canadian scholars praise VN's successes in COVID-19 control
Vietnam's successes in promoting economic development and containing the spread of the COVID-19 pandemic were spotlighted at an online workshop held by the Canada-Vietnam Friendship Society (CVFS) on April 24.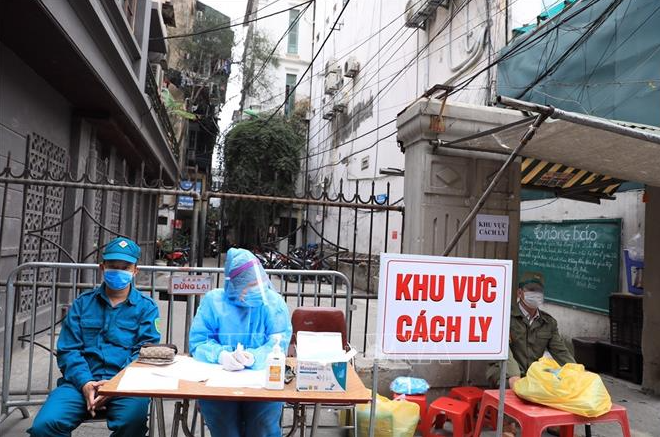 Photo: VGP
Vietnam reports 13 more imported COVID-19 cases
Vietnam recorded 10 imported COVID-19 cases, all Vietnamese citizens, in the past 12 hours to 6 pm on April 25, said the Ministry of Health (MoH). The new patients, who were put under quarantine upon their arrival in Hanoi, Khanh Hoa province, and Da Nang city. On the morning of April 26, 3 more imported cases were reported.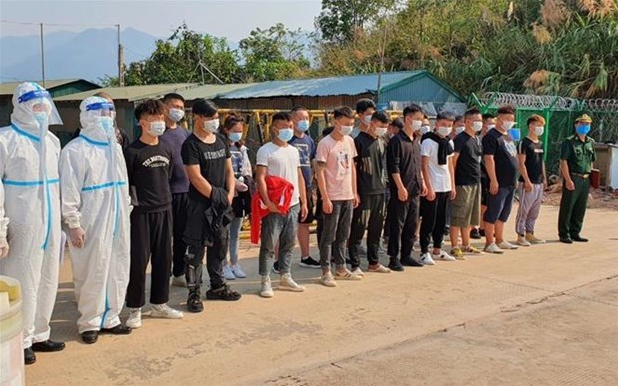 Photo: VNA
Illegal immigrants arrested in northern Dien Bien province
Border guards in the northern border province of Bien Bien have arrested seven people who illegally entered Vietnam. The illegal immigrants, including four adults and three children, were seized on early April 25 at Sin Thau commune, Muong Nhe district, while attempting to enter Vietnam.
At the A Pa Chai border post, they confessed that they are members of two families, and committed the violations in fear of undertaking COVID-19 quarantine. They were then sent to quarantine in line with regulations. Earlier on April 24, Dien Bien authorities handed over 20 Chinese people involving in two cases of "brokering illegal entry" that were uncovered in early April.
At 15 pm of April 1 in Ca Hau village, Na U commune, Dien Bien district, border guards in the Tay Trang international border gate arrested Nguyen Van Sinh, born in 1988 and residing in Pom Pot commune of Dien Bien district who was guiding two taxis carrying nine Chinese from Pom Lot commune to the border to hand over to another suspect in Na U commune of Dien Bien district before crossing the border to China for 8 million VND for each person.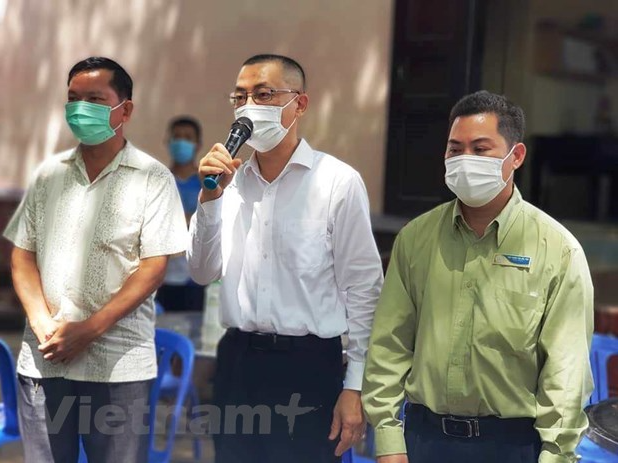 Photo: VNA
Vietnamese in Cambodia advised not to return home illegally
The Vietnamese Embassy in Cambodia on April 24 called on Vietnamese people in the country not to return home via illegal channels. The call was made amid the complicated developments of the COVID-19 pandemic in the neighboring country when the numbers of infections and deaths have continued to rise since the "February 20 community incident".
In its message sent to the Vietnamese community in the country, the Vietnamese Embassy advised them to keep calm and strictly abide by all pandemic prevention and control policies and regulations of local administrations. Expressing sympathy to the community over the difficulties they are encountering, the embassy asked Vietnamese Cambodians and Vietnamese citizens in Cambodia not to attempt to travel to Vietnam through illegal transportation rings.
Currently, border gates and the shared borderline are being tightly controlled by public security and border guard forces of both sides, while strict punishments, including cash fines and imprisonments, are being applied for those who pass the border illegally, the embassy noted. It added that last week, Cambodia's Ministry of Foreign Affairs and International Cooperation issued an announcement reaffirming that it would not fine expired tourist passport holders and visitors who are stuck in Cambodia due to the closing of all international flights. Vietnamese citizens with legal documents, even expired, can still leave Cambodia and enter Vietnam without being requested to pay any fees, according to the embassy.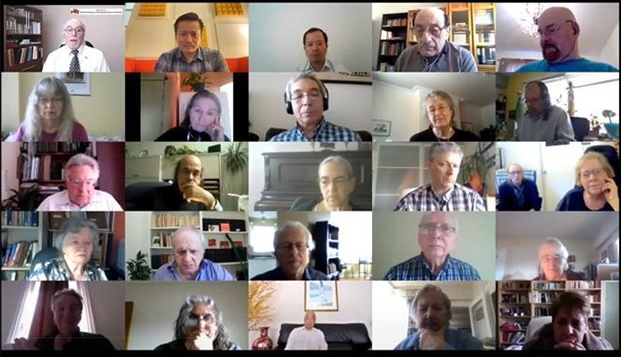 Photo: VNA
Canadian scholars praise Vietnam's successes in COVID-19 control, economic development
Vietnam's successes in promoting economic development and containing the spread of the COVID-19 pandemic were spotlighted at an online workshop held by the Canada-Vietnam Friendship Society (CVFS) on April 24. Vietnam showed that even a small country can thrive strongly and maintain sovereignty, independence, and national values, said Steve Rutchinski, a representative from the CVFS. With only 35 fatalities caused by COVID-19 since the pandemic broke out in Vietnam, the Southeast Asian country has been admired by the international community, he said.
Vietnam's economy, even amid the pandemic, still expanded 2.91 percent in 2020 - one of the highest growth rates in the world, he noted. Vietnam's democracy was reflected in the fact that people throughout the country have contributed their opinions to documents of the 13th National Party Congress, outlining a roadmap to further apply science-technology towards a brighter future for the nation, he added.
Deputy Director of the Diplomatic Academy of Vietnam Nguyen Hung Son shared 10 lessons on COVID-19 prevention and control in Vietnam, where the pandemic has been effectively curbed with only 2,833 infections confirmed so far. Participants were extremely impressed with this number, especially in the context that Canada reported nearly 59,000 new COVID-19 cases in the last seven days, which lifted the tally in the North American country to over 1.1 million.
New cases brought the total tally to 2,486. The MoH's Medical Service Administration reported that a total of 2,516 patients have given the all-clear from coronavirus SARS-CoV-2 so far, while the death toll related to the disease was still kept at 35. Among active patients undergoing treatment at medical establishments, 13 tested negative to the virus once, 15 twice, and 20 thrice.
As many as 40,846 people who had close contact with COVID-19 patients or entered Vietnam from pandemic-hit regions are currently quarantined across the country, including 514 in hospitals, 25,360 in state-designated establishments, and 14,972 others at their homes or accommodations.