Vietnam Covid-19 Updates (Dec. 22): Daily Count Rises to 16,325, Recoveries Threefold
As of 6 pm on December 21, Vietnam has detected 1,571,780 Covid-19 cases since the start of the first outbreak in January 2020, ranking 32nd out of 223 countries and territories worldwide.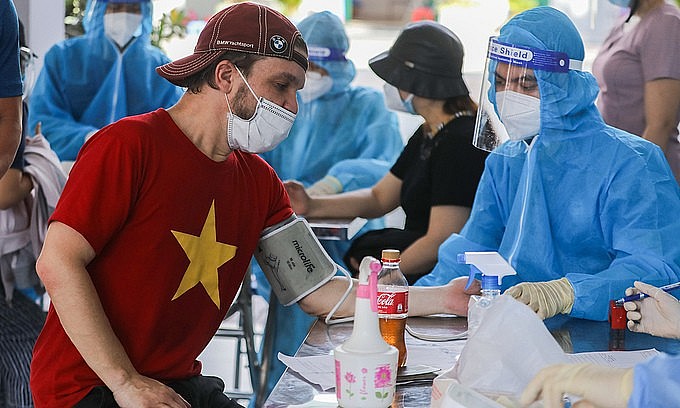 Photo: VN Express
Daily Covid-19 count rises to 16,325 in Vietnam, recoveries threefold
The Ministry of Health (MoH) has confirmed 16,325 new coronavirus infections in 62 cities and provinces across Vietnam during the past 24 hours, the MoH said in its coronavirus update on December 21. Official data from the MoH also show that 11,309 cases were detected in the community through random tests or test screening. As many as 50,191 patients were discharged from the hospital, and 250 patients died of Covid-19 and underlying illnesses.
Hanoi capital continued to top localities in new infection numbers, registering 1,704 cases. Two of its central districts, Dong Da and Hai Ba Trung, raised their Covid-19 alert level to amber – the third in the four-level alert system. Meanwhile, most of the newly detected cases were in the south, with Ca Mau recording 1,590 new cases. Other localities reporting hundreds of cases each include Ho Chi Minh City, Tay Ninh, Can Tho, Dong Thap, Ben Tre, Vinh Long, Bac Lieu, Tra Vinh, and Tien Giang.
Elsewhere, three central provinces of Khanh Hoa, Binh Dinh, and Thua Thien-Hue recorded most new cases during the past 24 hours, at 798, 419, and 370 respectively.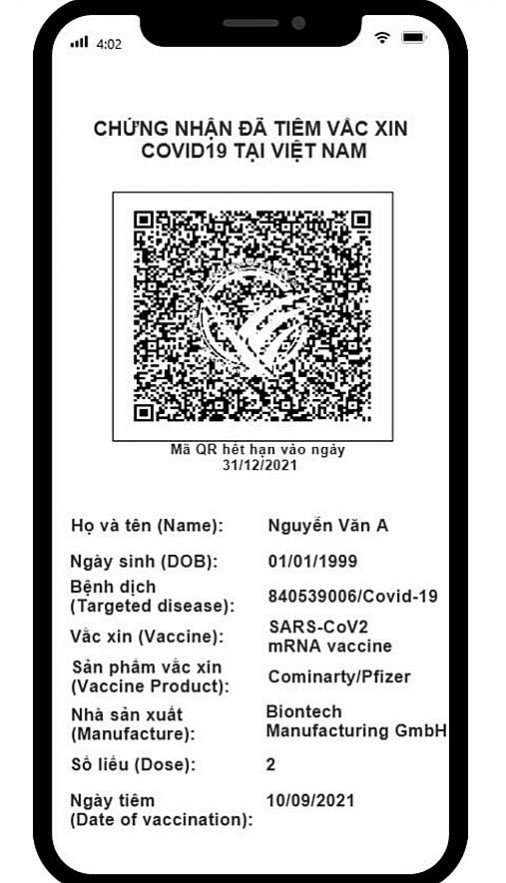 An illustration of how Vietnam's Covid-19 vaccine passport is presented on a mobile phone. (Photo: VN Express)
Vietnam to issue its own Covid-19 vaccine passport
Vietnam will issue its own digital Covid-19 vaccine passport that will carry personal details and vaccination information. A Health Ministry document said the vaccine passport would include the holder's name, date of birth, nationality, disease against which the vaccination has been done, number of vaccine shots, vaccination dates, vaccine type, vaccine manufacturers, and a serial number.
The data would be encrypted and presented through a QR code which expires 12 months after their creation. The health ministry said the information displayed on the passport would correspond with documents by the WHO and the EU.
So far, 77.2 million people in Vietnam have received their first Covid-19 vaccine shots, 63 million have received two and 1.3 million have received three. Vietnam has accepted vaccine passports from 78 countries and territories, according to the Ministry of Foreign Affairs. Australia, Belarus, Japan, the U.K., and the U.S. have accepted Vietnam's vaccine passport, while it is under "consideration" in other countries.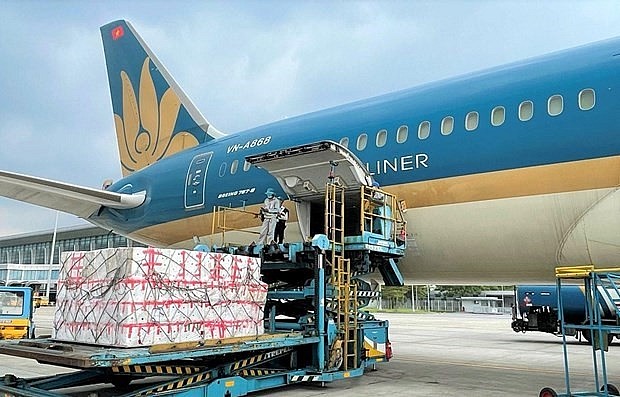 Photo: Vietnam Plus
International air cargo throughput increases by over 21 percent in 2021
The Civil Aviation Authority of Vietnam (CAAV) reported that approximately 1.1 million tonnes of goods were transported overseas by air in 2021, an annual increase of 21.3 percent. By contrast, due to Covid-19 impacts, international air passenger throughput was estimated at 500,000, down 93 percent year-on-year.
The CAAV said during the year, it has regularly inspected and reviewed the progress of projects on upgrading runways and taxiways at the Noi Bai international airport in Hanoi and Tan Son Nhat international airport in Ho Chi Minh City.
Regarding digital transformation, the agency informed that it has switched to online working using a digital platform that integrates the functions of an electronic office. It has also put into use several applications serving its State management works.
As of 6 pm on December 21, Vietnam has detected 1,571,780 Covid-19 cases since the start of the first outbreak in January 2020, ranking 32nd out of 223 countries and territories worldwide. Of the infected patients, 1,160,090 have been discharged from the hospital after making a full recovery from the disease.
As many as 30,041 patients have died of the virus, making up 1.9% of the total number of infections. More than 140 million vaccine doses have been administered nationwide, with 63 million people getting their second shot and nearly 1.4 million people receiving their booster jab.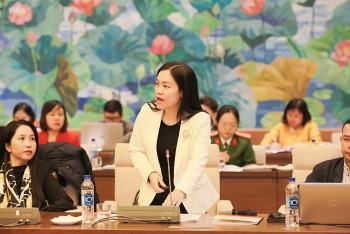 Friendship
Doan Thu Huyen, Vietnam Country Director for Campaign for Tobacco-Free Kids, made the statement at the "Child Downing Prevention" seminar.