Vietnam Covid-19 Updates (Dec. 26): Daily Caseload Falls By 583 To 15,586
Since the fourth pandemic wave hit the country on April 27, as many as 1,630,851 Covid-19 cases have been discovered.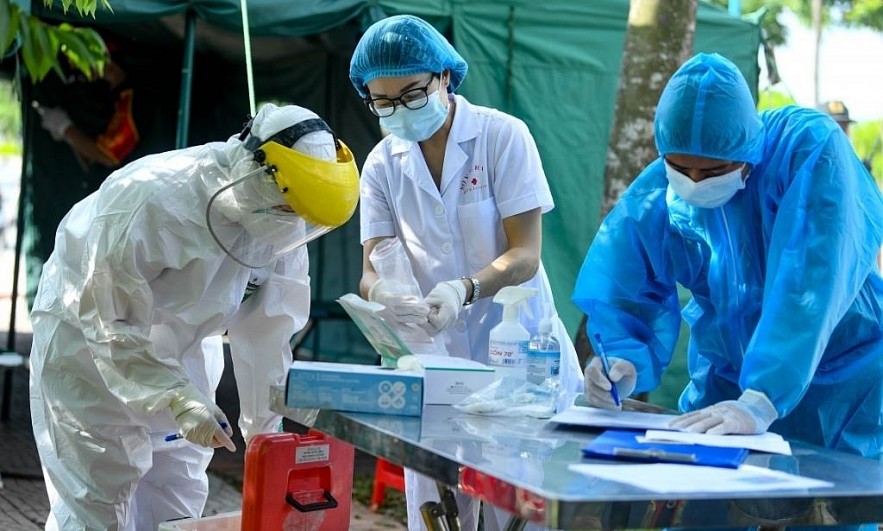 Photo: VOV
Daily caseload falls by 583 to 15,586 on December 25
The Ministry of Health announced the detection of 15,586 new Covid-19 cases on December 25 across 57 localities throughout the country, down 583 from one day earlier, with Hanoi leading the tally with 1,879, according to VNA.
A number of localities nationwide continued to report high numbers of local infections, including Tay Ninh with 9,46, Ho Chi Minh City with 885, Vinh Long with 875, and Dong Thap with 789. The Ministry also confirmed 241 deaths caused by Covid-19, with Ho Chi Minh City taking the most with 42, thereby raising the national death toll to 31,000 or 1.9% of the total infections.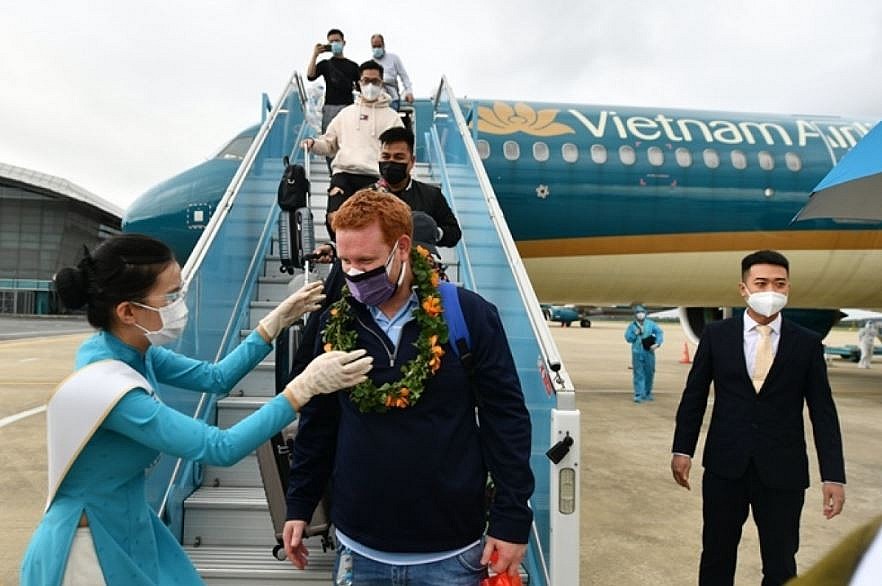 Photo: VOV
Khanh Hoa to welcome Russian tourists with "vaccine passports"
The southcentral province of Khanh Hoa is poised to welcome 8,000 Russian tourists with vaccine passports between December 26 and late March 2022. According to the schedule, a group of Russians will touch down at Cam Ranh International Airport at 6:00 a.m. on December 26 and enjoy a package tour run by tour operator Anex Tour Russia. This will mark the first group of Russian tourists after nearly two years of travel disruption caused by the Covid-19 pandemic.
Following the arrival of the first flight, the tour operator will organize two flights each week, with every trip bringing a further 300 Russian tourists to the province. The fully vaccinated tourists will arrive in Khanh Hoa on charter flights and stay for at least seven nights at a designated resort on Long Beach in Cam Lam district, around 10 kilometers from Nha Trang.
Before the pandemic hit the country, Khanh Hoa would typically receive 500,000 Russian tourists each year, with the Eastern European country making up the second largest tourist market for Khanh Hoa, behind only China. This comes following the locality piloting a scheme to welcome 2,000 tourists from the Republic of Korea and Japan with vaccine passports.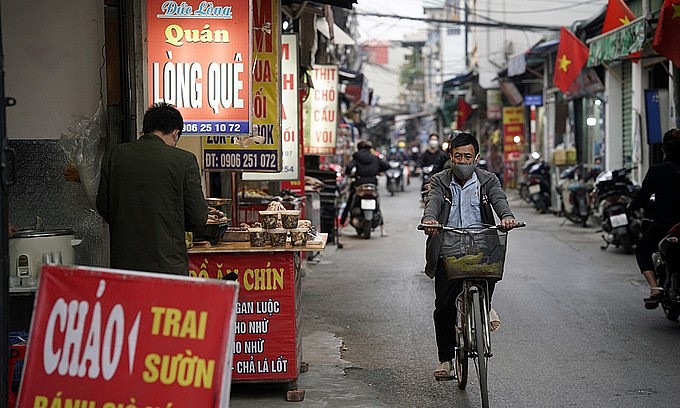 Photo: VN Express
Five 5 more Hanoi districts suspend on-site dining
Five more Hanoi downtown districts will suspend in-person dining from Sunday, after seeing their coronavirus risks increase to "high." Ba Dinh, Hoan Kiem, Hoang Mai, Nam Tu Liem, and Tay Ho District will only allow eateries to serve takeaways and limit large gatherings from Sunday noon, actions that have been taken by Dong Da and Hai Ba Trung Districts earlier this month, said VN Express.
The capital on Saturday classified six districts, Hoan Kiem, Ba Dinh, Hoang Mai, Long Bien, Nam Tu Liem and Tay Ho, as having high coronavirus risks. Including Dong Da and Hai Ba Trung, eight out of 12 Hanoi districts are now classified as having high coronavirus risks. Yet Long Bien has not announced restrictions regarding its new risk status.
Per existing Covid-19 prevention protocols, places deemed as having high coronavirus risks will need to suspend certain non-essential activities like on-site dining, cultural, sporting, and entertainment activities. Food and beverage establishments must also be closed before 9 p.m., and wet markets are suspended. High schools in the districts that have opened for 12th graders earlier will be closed and students will return to online classes. Residents are recommended not to leave home unless for necessary reasons.
The country has so far confirmed 1,636,455 infections. Since the fourth pandemic wave hit the country on April 27, as many as 1,630,851 cases have been discovered, 1,226,867 of this figure have recovered. The number of fatalities has so far reached 31,007, or 1.9 percent of the total infections.
Elsewhere, the country sits bottom of Bloomberg's latest CovidResilience Ranking amid the continuing outbreak casting a shadow over the Vietnamese economic outlook. The nation now ranks 53rd in the rankings, described by Bloomberg as a "monthly snapshot of where the virus is being handled the most effectively with the least social and economic upheaval."
The country came last in December "after its export-dependent economy was slammed by outbreaks causing factory shutdowns during the peak holiday production season." This marks a drop of two places from November as its resilience score fell from 45.3 to 43.3. A year earlier, it ranked 10th with a score of 74.3.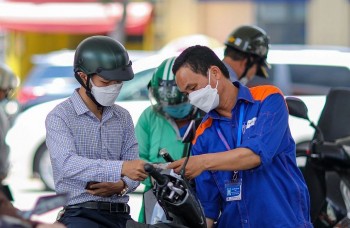 Economy
Vietnam Business & Weather Briefing (Oct 2): Binh Duong lures foreign investors with special care, the North and Central regions continue to have heavy rains, leading to the risk of flooding, flash floods, and landslides.