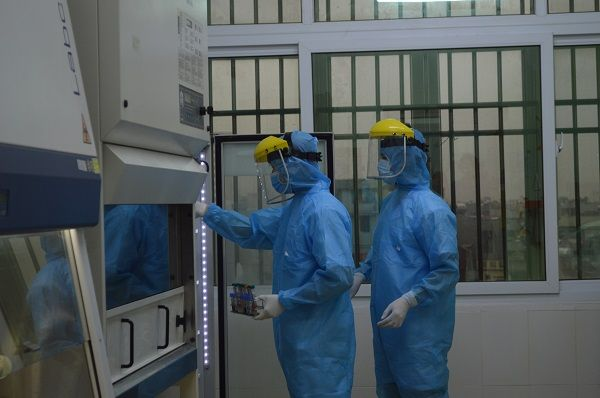 Illustrative photo by SK&DS.
There are as many as 91 patients confirmed full healthy and were discharged from hospitals. Among those are treated, 52 people have been tested negative for the coronavirus one to two times in a row.
The patient 17th is a woman living on Truc Bach Street, Hanoi who returned to Vietnam from the UK on March 2 and detected with the new coronavirus. Vietnam then stepped into a new phase with continuous increase of new infection cases, up to 225 Covid-19 in one month.
In the peak time on March 22, Vietnam recorded 19 infection cases in one day.
On Sunday evening, a 20-year-old Vietnamese student returning from UK was confirmed the only Covid-19 patient within the day, taking the country tall to 241.
Among those, many of 150 active cases are Vietnamese people returning home from overseas, 91 patients related to those active including 61 cases had related to two major Covid-19 hotspots in the country
The country is implementing a 15-day nationwide social distancing campaign as of April 1, ordering people not to gather more than two people and stay at home to constrain the pandemic. All non-essential businesses were asked to halt operation, except those providing indispensable goods and services.
The order was made as Vietnam would go on a crucial two-week period in the nation's Covid-19 combat.
The global death toll caused by the Covid-19 pandemic has reached more than 69,300 people as it spread to 208 countries and territories.
Vietnam is doing its best to make the number of infection cases as lowest as possible.
The Government of Vietnam has begun a massive COVID-19 testing campaign for all people who have arrived from outside the country since March 8, 2020.
As of March 22, the Vietnamese government has suspended entry to all foreigners, including people with a Vietnamese visa exemption certificate.
VNT