Vietnamese Beauty Now Youngest Lecturer at University of West England
Nguyen Thu Giang is now the youngest lecturer at the University of West of England, in Bristol in the UK.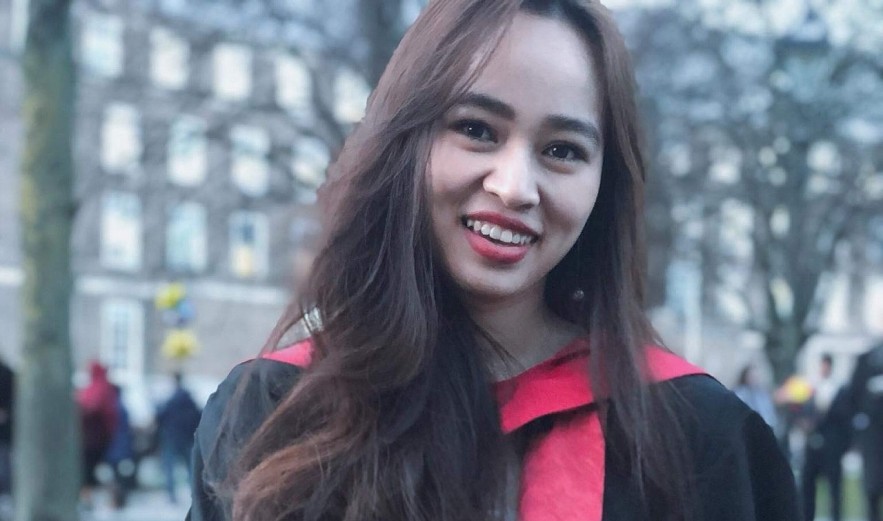 Nguyen Thu Giang. Photo: Thanhnien
Thu Giang, 28, is a doctoral student at the University of the West of England (UWE) and is in charge of teaching undergraduate, postgraduate and master students in subjects such as project management, strategic management, strategic business, and research methods.
After graduating from Asia Pacific International University in Japan at the end of 2016, Nguyen Thu Giang received a full scholarship for a master's program in January 2017 from UWE.
During a year of studying for a master's program, her intelligence, dynamism, and excellent professional ability was noticed by professors at the school.
Immediately after completing with excellent results, she was awarded as best student in the course, and in 2017 she submitted an application for the position of lecturer at the school.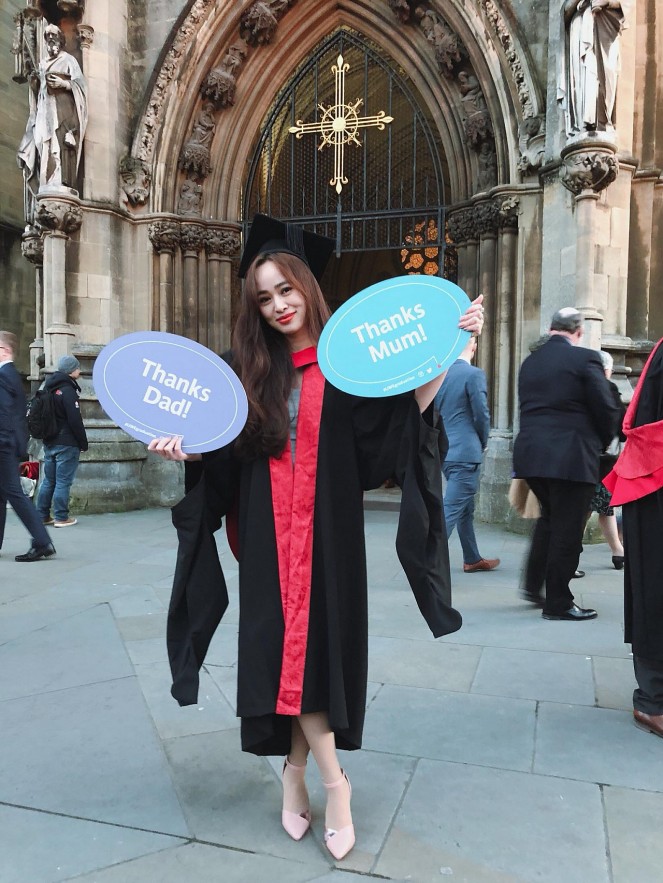 Photo: Thanhnien
"I was lucky when I applied, went through the selection round and interviews and was accepted. Entering the school, I was trusted by teachers to assign many classes in different subjects even though I was the youngest lecturer here. At first, I was also quite nervous, but thanks to my previous experience working with young people as well as good foreign language ability, it helped me feel more comfortable," she said.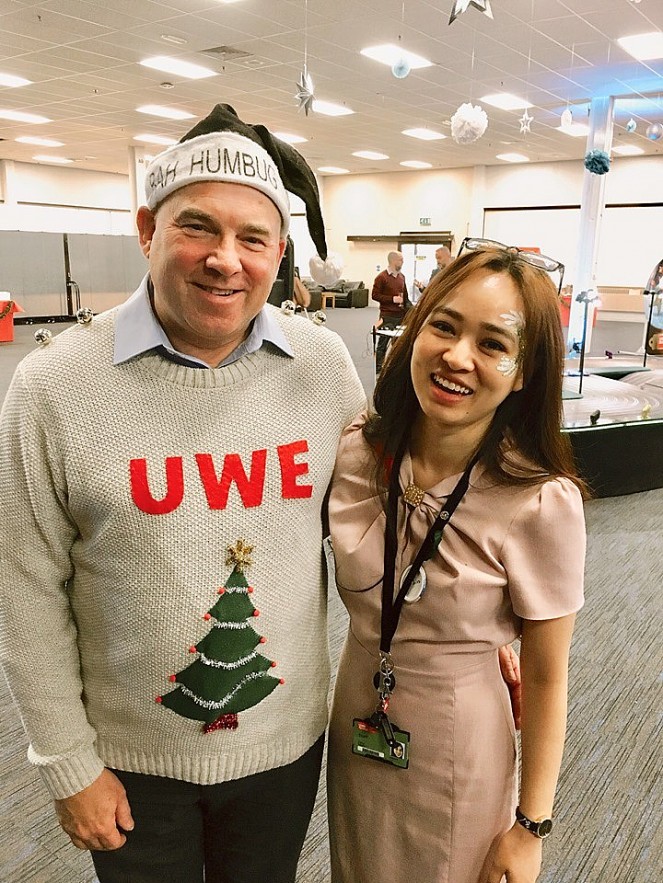 Giang and the Principal of the University of the West of England. Photo: Thanhnien
The female lecturer not only aims to clarify complex issues in the field of economics, but also explains them in practice so that students do not find it too difficult to understand. Besides, she also helps and shares with students like a sister and close friend in their learning journey.
First international president of student union
Giang's journey at University of the West of England became brighter when she became the first international female president of the Student Union of West England University. Giang represented more than 30,000 students of the whole university and managed more than 200 employees of the union.
Giang (first, middle) and the University's Student Union held a welcome event for new students attracting thousands. Photo: Thanhnien
During her tenure in 2017 to 2019, she worked with the principal and vice-principal to develop and implement policies on education and finance for students as a member of the council's advisory committee. She also managed and coordinated business competitions on campus and in the South West of England. Programs led by Giang were appreciated for their innovation, creativity, relevance and necessity for students.
"After the successes of the term, in October 2019, I was granted a full scholarship by the school to study for 3 years for a doctorate in supply chain management and officially became the youngest lecturer here," she said.
Although I do not work directly with the Student Union, I still monitor and support the next generation and students when needed. For me, working here is really meaningful."
In the lecture hall with students of the university. Photo: Thanhnien
Giang is currently the student ambassador for the Southwest region of England of the Vietnam Student Association for 2021 to 2022.
Talking about her plans, Giang said: "After completing my PhD, I will continue to teach and study in the UK. When the time is right, I look forward to returning to Vietnam to teach or work for multinational corporations. I want to dedicate myself to my country, so sooner or later, I will return to Vietnam to work and live."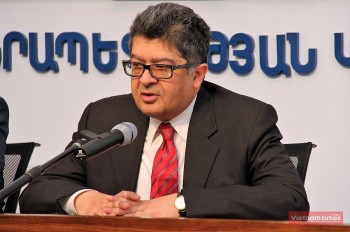 Friendship
On the occasion of the 30th anniversary of the National Day of the Republic of Armenia (September 21, 1991-September 21, 2021), in an interview with Vietnam Times, Ambassador Extraordinary and Plenipotentiary of the Republic of Armenia to Vietnam Vahram Kazhoyan said it was time for two countries to cooperate in tourism and education.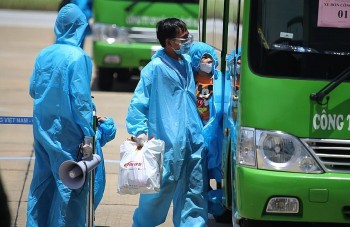 National
The country has to date logged 695,744 Covid-19 cases, ranking 47th out of 222 countries and territories worldwide in terms of infections per one million people.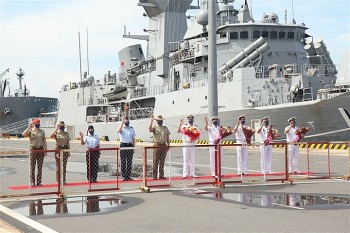 Friendship
Australian warships, amphibious assault ship HMAS Canberra, missile frigate HMAS Anzac and tanker HMAS Sirius, arrived in Vietnam as part of the Indo-Pacific Endeavour 2021.