Vietnamese Chemical Association: Where connects Vietnamese worldwide in Science and Chemical Engineering field
Vietnamese Chemical Association (VCA) is an organization founded and run by a group of young Vietnamese chemists with the desire to connect Vietnamese scholars, experts, students, and researchers around the world and at all levels in the field of Science and Chemical Engineering.
VCA is run by Core Team including PhD. Nguyen Thi Le Nhon (Founder), PhD. Nguyen Thi Thanh Huong (National Renewable Energy Laboratory, the U.S), PhD. Pham Hong Duc (Queensland University of Technology, Australia), PhD. Duong Nguyen Hong Nhung (Ho Chi Minh International University, Vietnam), PhD. Duong Duc Thien (Aston University, UK) and Nguyen Dinh Quoc Khanh (University of California - Santa Barbara, the U.S). The group has also received technical support from Dao Minh Huan (the City College of New York, the U.S).
Nguyen Dinh Quoc Khanh, a team member, said that VCA was officially put into operation in May 2020. After 8 months of working together, the group has organized 11 webinars raking in a total of nearly 50,000 views and 2,000 viewing hours on YouTube and Facebook. The webinar's topics range from aerogels, renewable energy, organic synthesis, and even COVID-19, to clinical research, looking for non-academic jobs, etc.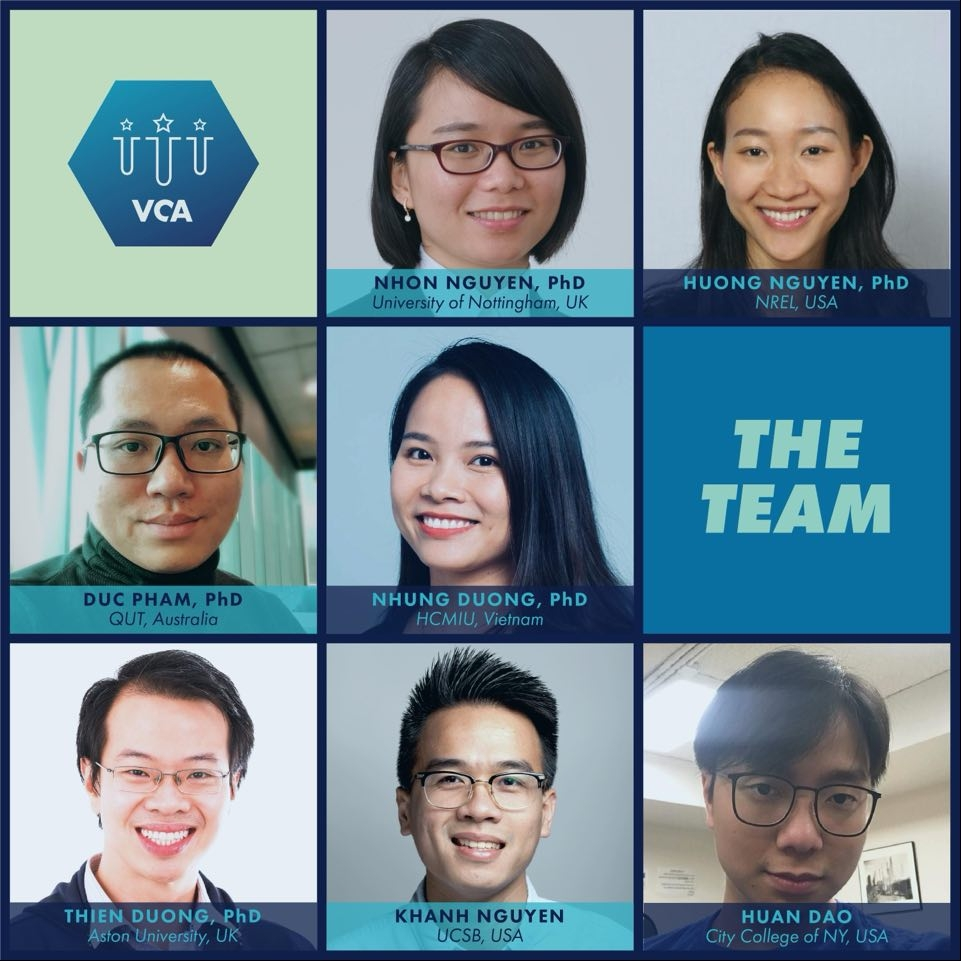 VCA is run by Core Team including six people. Photo courtesy of VCA
VCA has flourished and received support from many students, scholars, and researchers in the field of Science and Chemical Engineering as well as related aspects. The group currently has almost 3,500 followers from 45 countries in the world.
Apart from holding webinars, the team has also translated and recapitulated outstanding articles in the field. The articles written by the team have also got attention from readers, especially one regarding the Nobel Prize in Chemistry 2020 and the working principles of the Pfizer and Moderna COVID-19 vaccines.
In 2021, VCA will continue to organize webinars as well as translate and write useful articles. It will also develop content related to biochemistry and inorganic chemistry.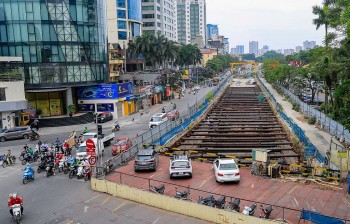 Economy
Vietnam Business & Weather Briefing (May 22): A series of consecutive increases for references exchange has ended, meanwhile, the rise in gold price slows down.