Vietnamese – French woman in 'fight of her life" on war chemicals
A French-Vietnamese woman who was poisoned by the herbicide agent orange during the Vietnam War is fighting a case in France against 26 multinational chemical giants, for "justice" for thousands of alleged victims.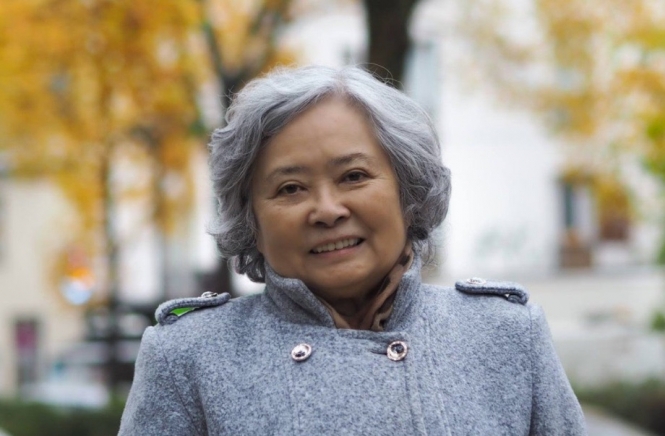 The court case brought by Tran To Nga opens in Évry, Essonne Monday, in what she hopes will be a historic case
Tran To Nga is a 79-year-old Vietnamese-French woman who was born in 1942 in what was then French Indochina.
During her 20s, she was part of the independence movement fighting to liberate the south of the country. As part of her work with the group, she joined more than 200 young people who walked across forests and mountains to rally support for the cause. During a mission in 1966, near Saigon, at the age of 22, she was directly affected by the herbicide sprayed from planes that were flying overhead.
After this poisoning, Ms Nga and her family have suffered a catalogue of lifelong health issues, which tests in 2011 showed are directly linked to the chemicals.
The same herbicides and pesticides have been shown elsewhere to cause serious health complaints such as cancer, fetal deformities, blindness, endocrine conditions, and more.
Nga decided to sued against the U.S. chemical firms held accountable for injuries sustained by her, her children and countless others, as well as for damage done to the environment.
She began the justice process in 2009 after realising the scale of the situation in Vietnam.
But it was only in 2013 that the French parliament restored the right for a French national to take a case to court in France, for a crime committed in a third party foreign country.
Ms Nga accepts that the fight against the companies may be long.
International rights lawyer Marie Toussaint said: "In these cases of attacks on the environment and on the health of human beings, it always takes an extremely long time, because the multinationals are very afraid."
So far, only military veterans -- from the US, Australia and Korea -- have won compensation for the after-effects of the chemical whose toxic properties Cabanes said were "absolutely phenomenal" at around 13 times the toxicity of herbicides in civilian use such as glyphosate.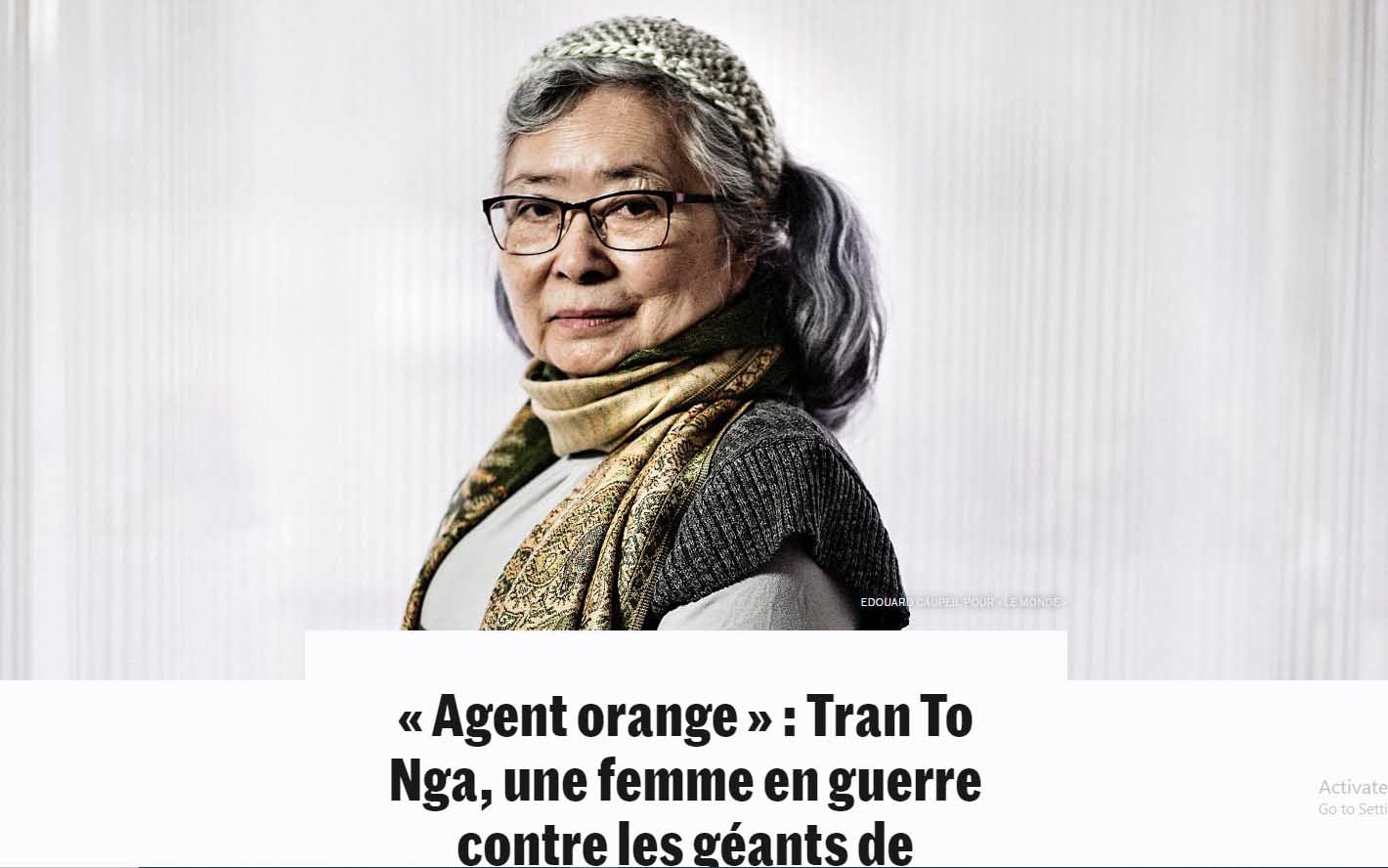 A photo of Tran To Nga is posted along with an article by Le Monde on January 19, 2021.
"Not for myself''
Four million people in Vietnam, Laos and Cambodia were exposed to Agent Orange, according to NGOs, over a decade when the US military sprayed an estimated 76 million litres (20 million gallons) of the herbicide and defoliant chemical to halt the advances of communist North Vietnamese troops and deprive enemy combatants of food and cover.
The US ended the use of defoliant chemicals in the war in 1971, and withdrew from Vietnam in 1975, defeated by the Viet Cong.
Agent Orange destroyed plants, polluted the soil and poisoned animals, and caused cancer and malformations in humans as well as attacking people's immune systems, NGOs say.
"I'm not fighting for myself, but for my children and the millions of victims," said Tran.
She herself was suffering from typical Agent Orange effects, including type 2 diabetes and an extremely rare insulin allergy.
She said she also contracted tuberculosis twice and developed a cancer, and one of her daughters died of a malformation of the heart.
Every year, some 6,000 children are diagnosed with congenital malformations in Vietnam, Cabanès said. According to the Vietnamese Red Cross, more than three million people continue to suffer from the effects of Agent Orange.
"That's because the toxic particles have penetrated the soil and the groundwater that is used to supply cities and rural areas," said André Bouny, the author of a book on Agent Orange, in an interview with FRANCE 24's sister radio, RFI.
Historic trial
The trial opened Monday in Évry, Essonne, France for what Ms Nga is hoping will be a historic case, setting a precedent for other victims.
Ms Nga said: "On Monday January 25, the battle is just beginning. I feel calm, hopeful, and full of conviction [and I am ready to give] the last years of my life to this.
"I do not have the luxury of being discouraged or stopping. I am almost 80 years old. I am the only person who can do this. If I die, it will all die with me."
She has called it "the last fight of her life". In 2017, she was given five years to live by her oncologist.
The case lists 26 multinational chemical manufacturers, which stand accused of supplying these damaging pesticides and herbicides to the US army during the war. Among the companies cited in the case are Bayer-Monsanto - of glyphosate infamy - and Dow Chemicals.
The companies have attempted to delay the date of the trial several times, and have offered Ms Nga damages, but she has refused.
She told news source FranceInfo: "The story of agent orange must be known worldwide. Compensating me, for these multinationals, is nothing. But behind me, there are thousands of victims. I am fighting for my family, of course, but I am also fighting for [those victims], to create a legal precedent.
"My objective in this fight, is to demand justice for me and my family, and after, to have legal precedent so that all victims of agent orange - not only in Vietnam, in other countries too - have a path in front of them to get justice for themselves."
Connexionfrance, France 24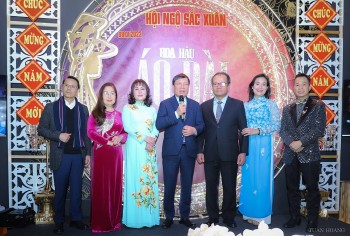 Overseas Vietnamese
The 2022 Spring Reunion Program was organized to celebrate the beauty of Ao Dai and spread the love for this traditional gown to Vietnamese overseas, as well as create a lively artistic space for the Vietnamese community in the foreign land.